The Best Episodes Directed by Chip Hurd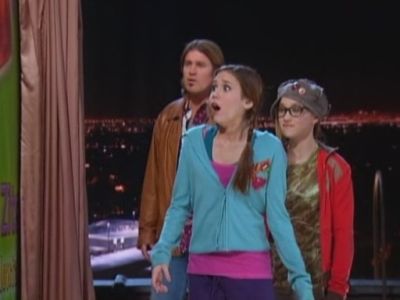 #1 - You're So Vain, You Probably Think This Zit Is About You
Lilly pride takes a hit when she's forced to wear her awful looking glasses right before a skateboarding contest. Hoping to help, Miley convinces her friend not worry about her appearance and to go ahead with the competition. Miley refuses to take her own advise, however, when it's her vanity that's damaged. Jackson wishes Rico would disappear when he realizes that his new raise is depends on Rico's opinion of him.
65 votes
Watch on Amazon
#2 - Oops! I Meddled Again
Miley & Lilly play matchmaker for a Hannah Montana fan named Becca. The object of Becca's affection is Oliver & the girls manage to get them together. Oliver wishes that they would have stayed out of his love life though, when Lilly and Miley find out something upsetting about his new squeeze. Jackson learns why the chicken crossed the road...To get away from spoiled Rico and his demands!
72 votes
Watch on Amazon