Sesame Street
#1 - Episode 510
Season 18 - Episode 1
#2 - Big Bird wishes the adults were kids
Season 37 - Episode 4119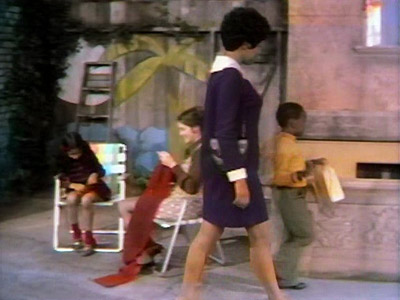 #3 - Episode 1
Season 1 - Episode 1
In the first episode of Sesame Street, Gordon takes a girl named Sally on a tour of Sesame Street, introducing her (and the viewers) to the various characters on the show. On the street, Sally meets the human cast -- Gordon, Susan, Bob and Mr. Hooper -- as well as two Muppet characters, Big Bird and Oscar the Grouch. Ernie and Bert appear for the first time, and Kermit the Frog gives a lecture on the letter W, interrupted by an early version of Cookie Monster. Also featured in this episode are the first installments of the "Number Song Series" and "Jazz" cartoons, the first appearance of a group of Anything Muppets, and the first performance of "One of These Things". Carol Burnett is the first celebrity guest to appear on the show. In this episode, many sketches are introduced by the characters, even within the inserts. This reflects the fact that the show was initially conceived as a children's version of Rowan & Martin's Laugh-In. For example, Gordon asks Kermit to give his W lecture, and when the sketch begins, Kermit says that Gordon asked him to talk about the letter W.
#4 - Episode 1316 - Puerto Rico
Season 11 - Episode 1
Olivia and Maria travel to Puerto Rico to visit Maria's family to celebrate her birthday. Big Bird and her other friends from Sesame Street secretly follow them... Sponsored by A, 2.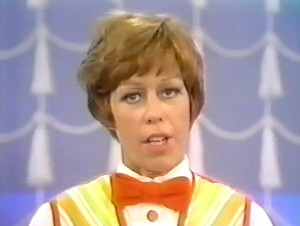 #5 - Episode 131
Season 2 - Episode 1
Season 2 premiere: Big Bird sings "Everyone Makes Mistakes"; Oscar's grandmother visits. Sponsors: J, 2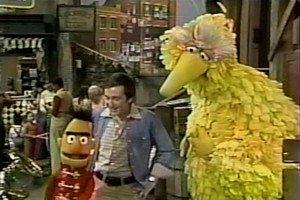 #6 - Episode 1056
Season 9 - Episode 1
Season 9 premiere: Bert leads a marching band; Oscar has a cooking show; Grover drives Gordon's car. Sponsored by H, 2.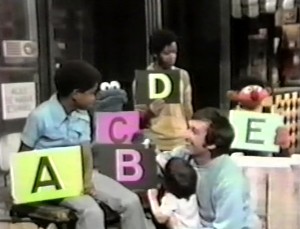 #7 - Episode 406
Season 4 - Episode 1
Season 4 premiere: Gordon and Susan meet Sam the Robot, Mr. Snuffleupagus plays "London Bridge" with the kids. Sponsors: D, 2
#8 - Episode 540
Season 19 - Episode 1
#9 - Episode 450
Season 16 - Episode 1
#10 - Episode 570
Season 20 - Episode 1
#11 - Episode 750
Season 26 - Episode 1
#12 - Episode 690
Season 24 - Episode 1
#13 - Episode 840
Season 29 - Episode 1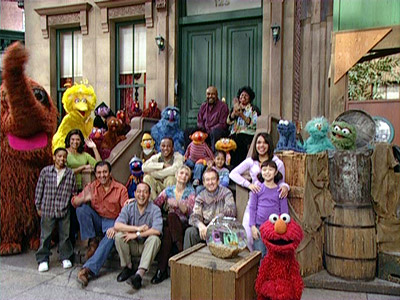 #14 - Sesame Street Presents: The Street We Live On
Season 35 - Episode 1
At the start of SESAME STREET's 35th season, the high-spirited red muppet, Elmo, learns more about the street on which he lives. With the help of his friend Grover, Elmo is seemingly transported through time to the Sesame Street that existed before he was born. In these flashback moments, Elmo meets Mr. Hooper, the man behind the name of that famous store; witnesses Maria and Luis' wedding day and the birth of their daughter Gabi; and experiences Gordon and Susan's adoption of Miles. The finale of the episode features Sesame Street's entire cast singing a new composition called ""The Street We Live On."" The story ends with Elmo's realization that he doesn't have to dream to find his friends on Sesame Street - all he has do to is run outside to be a part of this very happy family. Image courtesy of MuppetWiki and used with permission under the GNU Free Documentation License (GFDL).
#15 - Episode 930
Season 32 - Episode 1
#16 - Episode 990
Season 34 - Episode 1
#17 - Birdketeers
Season 30 - Episode 1
Big Bird holds a Birdketeers meeting. Alan is the new storekeeper at Hooper's. Suzie Kabloozie - "Somebody Come and Play" Monsters in Day Care - "Itsy Bitsy Spider" Dog waiters Elmo's World: "Balls" Letter: H Number: 5
#18 - Episode 660
Season 23 - Episode 1
#19 - Episode 630
Season 22 - Episode 1
#20 - Episode 720
Season 25 - Episode 1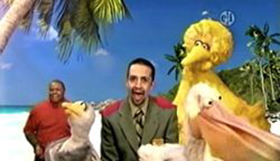 #21 - Frankly It's Becoming a Habitat
Season 40 - Episode 1
Big Bird is eating a hot bowl of soup on a cold day outside Hooper's Store when Freddy Flapman, played by Lin-Manuel Miranda, from Flychert Real Estate, finds Big Bird and tries to convince him to migrate somewhere warm. Freddy Flapman tells him that he might like living in a new habitat and takes Big Bird on a virtual tour! First, Freddy Flapman takes Big Bird to the beach where there are pelicans and gulls and beautiful ocean views. Next, Freddy Flapman transforms Sesame Street into a big swamp where Big Bird learns all about this habitat and where owls and ducks like to live. Freddy Flapman pops up one last time and Big Bird's nest area is turned into a beautiful rainforest! Big Bird likes it. The rainforest is warm and colorful and has animals of every color and size. In fact, Big Bird likes it so much he wants to move there! Big Bird begins packing and waving good bye to all of his friends on Sesame Street. Just as he is about to leave, Big Bird's friends remind him of all the things he would miss if he migrated to the rainforest. Big Bird realizes he can't leave, after all this is where all of his friends are and Sesame Street is where he belongs!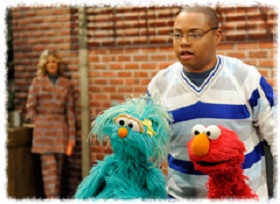 #22 - Camouflage Challenge
Season 41 - Episode 1
Elmo is taking pictures of his friends when they hear someone say something. It's Camouflage Carla! She is camouflaging and blending into the wall behind her. Elmo and Rosita want to camouflage too!
#23 - Telly Gets Jealous
Season 44 - Episode 1
Telly and Baby Bear are playing with their pets. Baby Bear's pet parrot can talk, speak Spanish, make his own snacks, and even squeak like Telly's hamster! When Telly tries to get his pet hamster to do tricks, she doesn't do any of them. Telly is upset, calls Baby Bear names, and storms off. Gordon notices that Telly is upset and asks him what's wrong. Telly says he's feeling angry because Baby Bear's parrot can do all kinds of cool things that his hamster can't. Gordon explains that Telly is feeling jealous, and that it's normal to feel that way. Telly wants to apoloize to Baby Bear, but every time he sees Baby Bear and his parrot, he feels too jealous to speak. Gordon suggests that Telly try putting his hands on belly and saying, "Stop!" when he sees Baby Bear. Then, he should take a few slow, deep breaths to calm down. Will Gordon's strategy help save Telly and Baby Bear's friendship? Tune in to find out! Brought to you By: C & 7 Educational Goal: Self-Regulation Word on the street: Jealous A strong feeling you have when you want something that someone else has.
#24 - Episode 132
Season 2 - Episode 2
#25 - Episode 1317
Season 11 - Episode 2