Fraggle Rock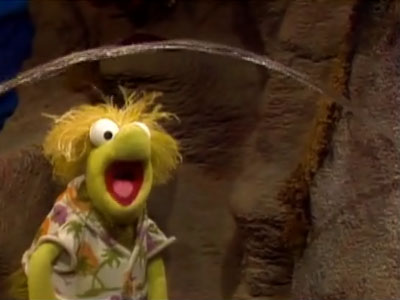 #1 - Wembley's Wonderful Whoopie Water
Season 4 - Episode 2
Wembley's got a special talent; he can hear water in the rock walls. But when Gobo and Red don't believe him, he sets out to prove he's right. When water finally breaks out, the Fraggles discover that this type of water is special. But when the water starts to cause rock quakes and Gobo falls into the cracks, is it finally time to shut down the fun?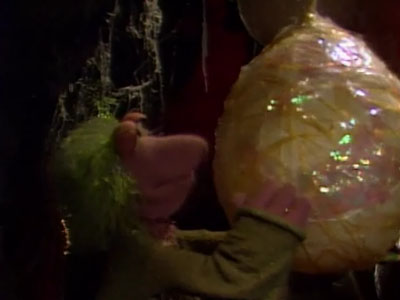 #2 - The Invasion of the Toe Ticklers
Season 2 - Episode 24
When Mokey brings a big furry caterpillar to the Rock to save her from the Gorgs, she has no idea what she's in for.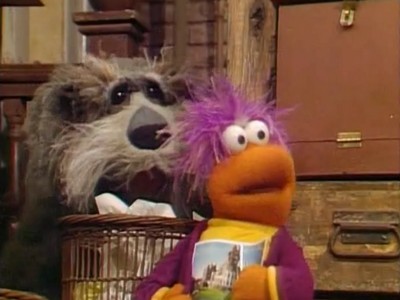 #3 - You Can't Do That Without a Hat
Season 1 - Episode 4
Boober is really brave until he loses his lucky hat.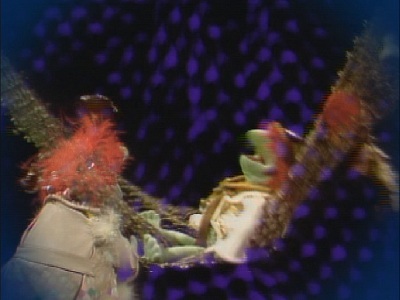 #4 - Sidebottom Blues
Season 4 - Episode 3
When Boober shows Wembley all of his ointments and medicines, Wembley thinks Boober doesn't have enough fun, and invites him to the garden to play Follow the Leader with the rest of their friends. First Boober accepts, but then he overhears Gobo talking about Boober being a big goof (when really, Gobo's referring to Junior), he gets upset and very hurt, and decides to let Sidebottom out and turns into "Dr. Fun." The other Fraggles worry that Boober's going too far, but when Boober hypnotizes Junior into thinking he's a Fraggle, the fun begins. Then Wembley starts to have an allergic reaction to the Bonkleberry stew, and the situation becomes problematic, and it's time for Dr. Fun to step aside before it's too late.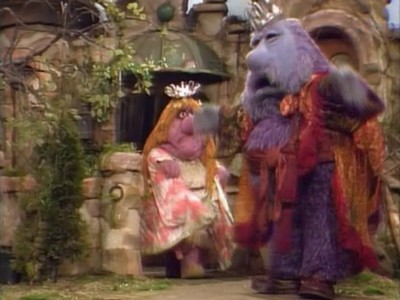 #5 - Wembley and the Gorgs 8.09
Season 1 - Episode 2
Wembley agrees with everyone, including the Gorgs, who decide he makes a great loyal subject.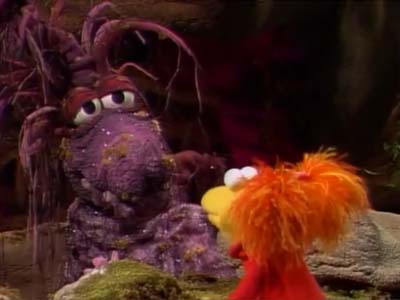 #6 - Red's Sea Monster
Season 2 - Episode 4
Red is jealous of Gobo, until she discovers a sea monster in Fraggle Rock.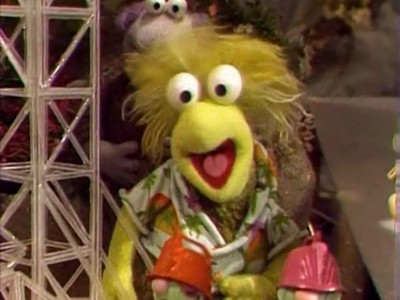 #7 - The Thirty-Minute Work Week
Season 1 - Episode 5
Wembley has to decide what job he wants to do.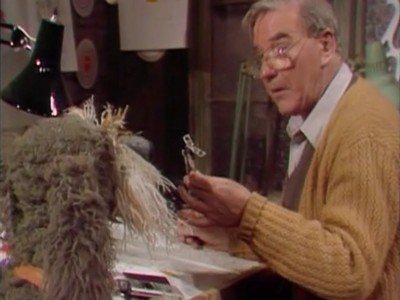 #8 - The Preachification of Convincing John 8.33
Season 1 - Episode 6
Mokey decides that eating Doozer constructions hurts their feelings, so she gets Convincing John to help her get the Fraggles to stop.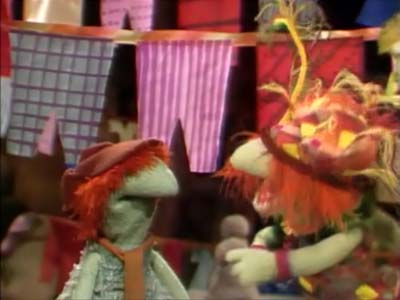 #9 - Boober's Dream
Season 2 - Episode 6
Boober's fun side (his Sidebottom) wants to play!
#10 - The Trial of Cotterpin Doozer
Season 5 - Episode 4
Cotterpin Doozer is accused of consorting with Fraggles, and she must prove that Fraggles are noble and intelligent and worthy of the respect of the Doozers.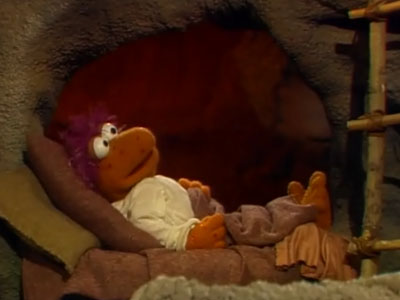 #11 - Pebble Pox Blues
Season 3 - Episode 6
Gobo has the Pebble Pox, and Boober and Wembley must go to the Cave of Shadows to get the cure.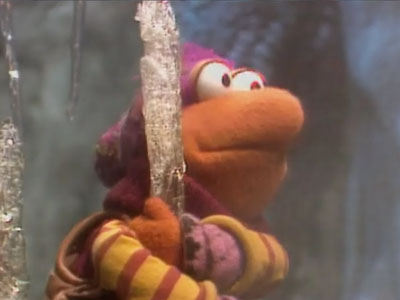 #12 - The Bells of Fraggle Rock
Season 3 - Episode 1
It's time for the Festival of the Bells, but the holiday has lost its meaning for Gobo.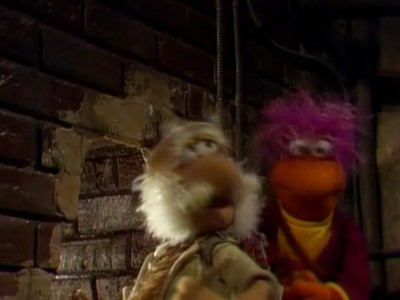 #13 - Beginnings 7.90
Season 1 - Episode 1
Gobo's Uncle Matt discovers the opening to Outer Space and sets off to explore it, leaving Gobo behind to explore Fraggle Rock and pick up the postcards Matt will send.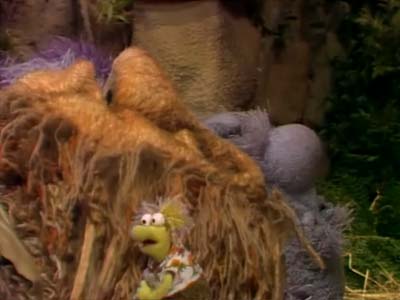 #14 - The Trash Heap Doesn't Live Here Anymore
Season 2 - Episode 3
Ma Gorg wants a gazebo, so Junior has to get rid of the Trash Heap. Wembley and Boober have to figure out how to save her by themselves.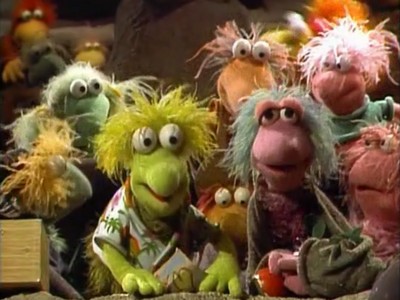 #15 - Let the Water Run 7.63
Season 1 - Episode 3
Red's Swimming Extravaganza is canceled when the Pool goes dry and there's no water to fill it.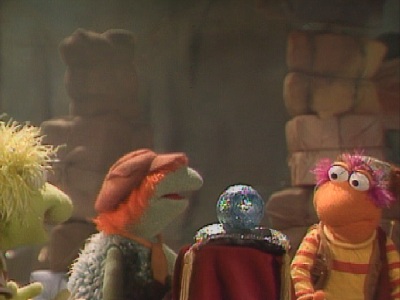 #16 - The Perfect Blue Rollie
Season 4 - Episode 7
One day as Wembley and Boober are going down by Roaring Rivene, they come upon a huge collection of colorful smoothies and rollies, the greatest gift you can give to a Fraggle. But then, something even more amazing happens; Wembley spots the Perfect Blue Rollie, the rarest pebble in the universe. He gives it to Boober in the spirit of giving. But Boober becomes selfish with the rollie and puts it in his Hidey Hole, a cave where Boober keeps all of his stuff. When Gobo, Red and Mokey see it, they do their best to get Boober to bring it to the Great Hall and have a party. Boober becomes even more selfish, kicks his friends out, and spends his time protecting the rollie from being stolen. But when Wembley unsuccessfully sneaks in as a ball of laundry lint to steal it back, a cave-in occurs, leaving Boober inside. It's up to his friends to save him before Boober becomes trapped forever, with all his 'stuff.'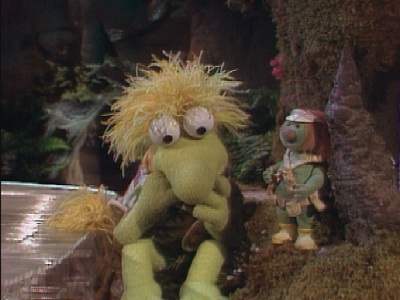 #17 - A Tune for Two
Season 4 - Episode 6
It's time for the Duet-athon! Wembley's supposed to be paired up with Gobo, but when Matt comes back home for another visit, Gobo gets paired up with his uncle instead. Then Wembley tries to get Boober to join him, but when Tosh Fraggle comes along, Boober just can't resist doing a song with his crush. Wembley becomes sad, and thinks no one wants to be with him in the Duet-athon. While Wembley's crying, Cotterpin Doozer comes along and tries to cheer him up, saying she'll be in the competition with him. When Wembley then goes to Gillis Fraggle to sign her up as his partner, Gillis rudely tells him Doozers are not allowed in the contest. Wembley goes back and delivers the bad news to Cotterpin, saying she can't be in it with him. She gets mad and leaves, prompting Wembley to stand up to Gillis, telling him that just because the Duet-athon has always been just for Fraggles, it doesn't make it right. He starts up a protest rally, and before long, all the Fraggles say that if Cotterpin isn't allowed to join, they'll all drop out, leaving Gillis no choice but to do the right thing... leading to the greatest Duet-athon ever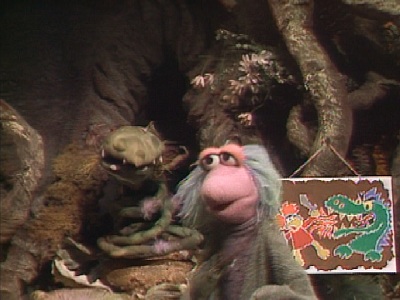 #18 - A Brush with Jealousy
Season 4 - Episode 8
Mokey's well-known for being a terrific painter, but when Red takes down one of her paintings and puts up one of Pedley Fraggles' (another great painter), she sets out to show everyone how much better of a painter she is. When she goes to the Trash Heap for a paintbrush, Marjorie gives her a magical paintbrush that, when used for the wrong reasons, takes control of the Fraggle using it. Mokey doesn't consider herself the jealous type, but she's proven wrong when she tries to out-paint Pedley and she can't seem to let go of the brush. Mokey needs to find a way to get the brush to quit controlling her, and realize why she loved painting in the first place.
#19 - Believe It or Not
Season 3 - Episode 8
Red and Wembley find a creature who can be whatever anyone believes he is, but when the Gorgs think there's a monster in the basement, things get ugly.
#20 - I Want to Be You
Season 1 - Episode 7
Everyone loves Mokey, so Red decides to be just like her.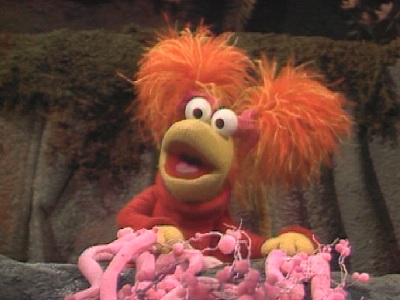 #21 - Beyond the Pond
Season 5 - Episode 6
Red and Gobo's swimming competition is interrupted by the annual arrival of the Knobblies, pink vine-like plants which are particularly thick this year, and which turn out to lead to something quite unexpected.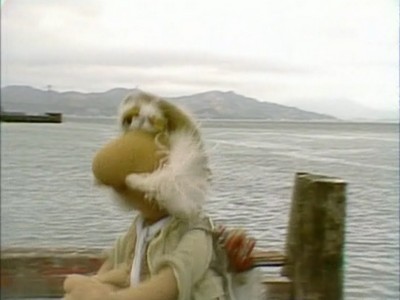 #22 - The Terrible Tunnel
Season 1 - Episode 8
Wembley accidentally finds the legendary Terrible Tunnel.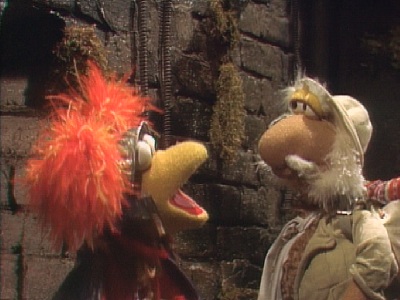 #23 - Red's Blue Dragon
Season 4 - Episode 10
Red's been playing "Princess Gwenelot and the Evil Dragon" lately, and when Gobo tells her she needs to grow up and stop playing make-believe, she happens upon the T. Matthew Fraggle Room, the cavern with the dozens of tunnels that lead to different places in "Outer Space." But when she accidentally spots a huge, blue dragon, it gets lost in Fraggle Rock. She tries to convince Gobo and Uncle Matt about the dragon, but they just think she's played make-believe too much, so it's up to Red to make things right.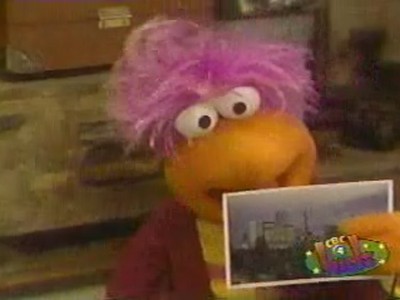 #24 - Don't Cry over Spilt Milk 8.38
Season 1 - Episode 10
Gobo gets trapped in Outer Space when Doc boards up the hole in the wall.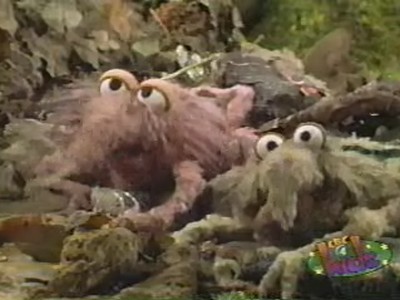 #25 - Catch the Tail by the Tiger
Season 1 - Episode 11
It's been two weeks since Traveling Matt's last postcard, so Gobo decides to go into Outer Space to look for him.