Dora the Explorer
#1 - Pepe's School Day Adventure 10.00
Season 6 - Episode 10
It's Pepe the pig's first day of school, and he can't wait for Dora to show him around.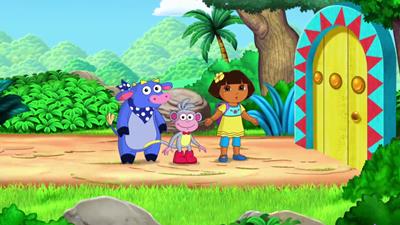 #2 - Dora's Rainforest Talent Show 8.71
Season 8 - Episode 8
Dora and Boots must rescue Benny so he can tell jokes in the Rainforest Talent Show.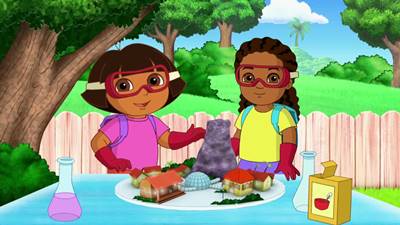 #3 - School Science Fair 8.58
Season 7 - Episode 5
Help Dora get her volcano project to the school in time for the school's science fair!
#4 - Dora's Super Soccer Showdown 8.50
Season 8 - Episode 16
Get ready for a big game in Brazil with Dora and the Golden Explorers as they take on a team of monsters in the Big Cup Soccer Tournament!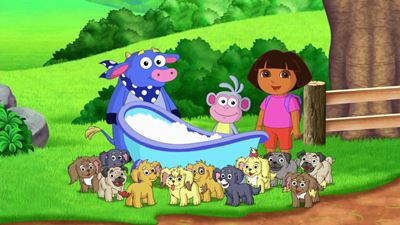 #5 - Puppies Galore 8.50
Season 8 - Episode 2
Dora and her pals accompany a bunch of puppies to rescue a young dog named Little Boots.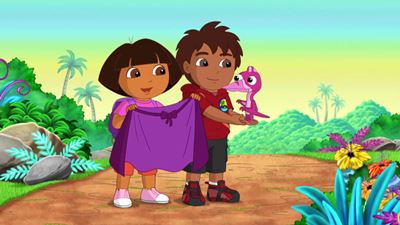 #6 - Dora and Diego in the Time of Dinosaurs 8.43
Season 8 - Episode 9
Dora and Diego travel back to prehistoric times and go on a dinosaur adventure.
#7 - Dora and the baby bear 8.33
Season 8 - Episode 14
#8 - Riding the Roller Coaster Rocks 8.22
Season 8 - Episode 11
Dora, Boots, and Abuela are exploring the rainforest, looking for the secret door to the Adventure Forest! It's a magical forest amusement park that Abuela used to go to when she was a little girl! She loved riding her favorite ride, the Roller Coaster Rocks. Abuela's always dreamed of riding the Roller Coaster Rocks one more time. Dora, Boots, and Abuela are going through the Adventure Forest, riding tea cups, log rides, and swinging trees as they make their way to the Roller Coaster Rocks!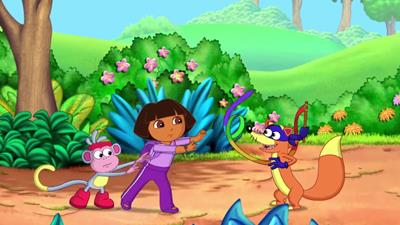 #9 - Dora's Fantastic Gymnastics Adventure 8.06
Season 7 - Episode 4
Dora and Boots are practicing for the Fantastic Gymnastics Show when Dora gets a special delivery, a beautiful rainbow ribbon. But Swiper came and swiped the ribbon so Dora and Boots must get the ribbon back in time for the show.
#10 - Pirate Adventure: Give Us Back Our Treasure 8.00
Season 3 - Episode 18
Dora and her friends are about to perform a musical play about pirates for audience of friends and relatives. When the Pirate Piggies steal the treasure chest with all the costumes inside, Dora sets out to cross what's literally the seven seas and pass under Singing Bridge in order to get to Treasure Island and retrieve the costumes.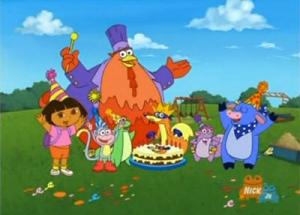 #11 - Whose Birthday Is It? 7.95
Season 2 - Episode 25
Dora and Boots go to someone's birthday party after following a mysterious birthday balloon.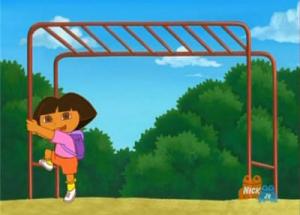 #12 - Yes We Can! (To the Monkey Bars) 7.95
Season 2 - Episode 21
Dora has a secret; she never conquered the monkey bars. If she wants to retry it, she and Boots need to race over to the playground.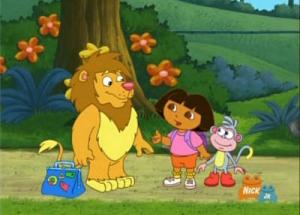 #13 - León, the Circus Lion 7.92
Season 2 - Episode 26
Dora and Boots help Leon the Lion, who has an unusual talent of juggling and unicycling, to join the circus.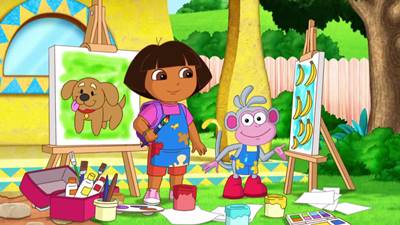 #14 - Let's paint! 7.90
Season 7 - Episode 12
Dora and Boots are painting pictures in Dora's yard when suddenly, they hear crying. In the nearby forest, they discover Pincel, a paintbrush who's crying multi-colored tears. He needs their help getting back to the Art Studio!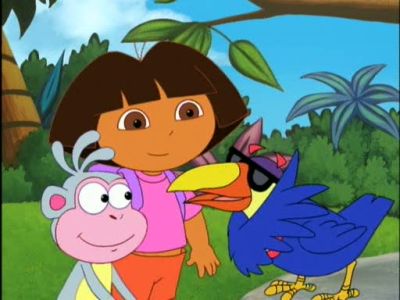 #15 - Super Spies 7.90
Season 2 - Episode 20
Dora and Boots need to stop Swiper from stealing Isa's cupcakes.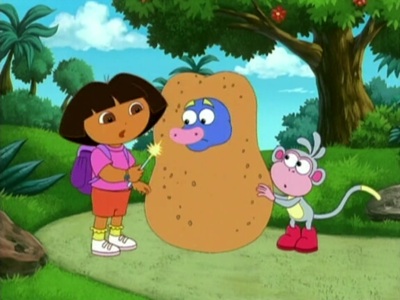 #16 - The Big Potato 7.87
Season 3 - Episode 5
Benny the Bull found a magic wand and showed it to Dora and Boots. Benny thought of using the magic wand to do a magic trick by turning a rock into a potato, but the magic wand instead turned Benny into a Giant Potato by mistake. Dora found out that the owner of the magic wand is the Young Wizard, she thought of returning the magic wand to the Young Wizard and have him change Benny back to a bull. Dora and Boots takes Benny to see the Young Wizard by going through The Magic Garden, through The Golden Gate and to The Wizard's Castle.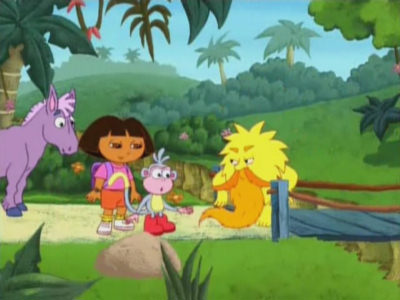 #17 - Call Me Mr. Riddles 7.80
Season 1 - Episode 26
Boots is confident he can solve the Grumpy Old Troll's silliest riddles.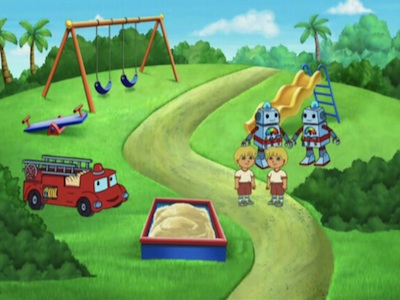 #18 - Bark, Bark to Play Park 7.80
Season 5 - Episode 6
It's Twins Day, and Dora and Boots are off to Play Park to reunite Dora's puppy, Perrito, with his twin brother.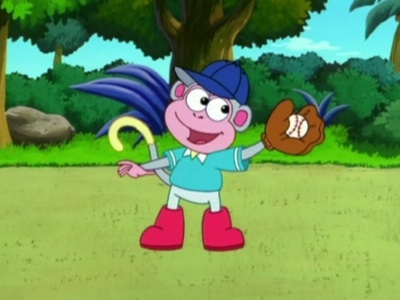 #19 - Baseball Boots 7.77
Season 3 - Episode 12
Dora and Boots are playing on a baseball game today, Boots is good at throwing and catching the ball, but he cannot hit ball no matter how he tries. Boots is planning to hit the ball for the first time and win the game, so everyone will cheer for him. Dora and Boots had to get to the baseball game by going through The Troll Bridge, across Pitcher's Pond, and to the Baseball Game.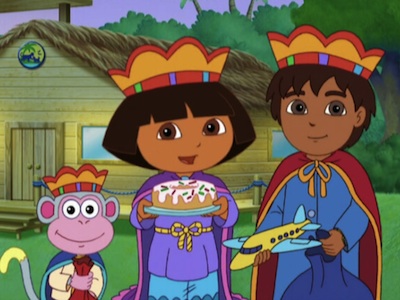 #20 - Dora Saves Three Kings Day 7.77
Season 5 - Episode 10
Dora, Botas e Diego estão todos prontos para a festa dos Três Reis! Mas Raposo assustou todos os animais! Será que eles vão conseguir a tempo?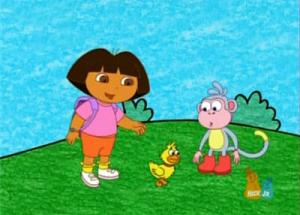 #21 - Quack! Quack! 7.76
Season 2 - Episode 24
Dora and Boots rescue a baby duckling that has magically come to life in their coloring book.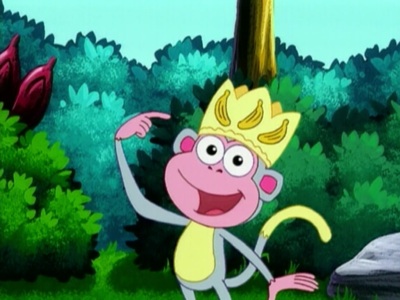 #22 - Boots's Special Day 7.76
Season 3 - Episode 13
It is someone's special day and according to the Fiesta Trio, it is Boots' special day. On someone's special day, he or she could do anything they want and they could wear the special day crown. Dora goes with Boots as he plans to lead the Parade at The Big Drum Parade, pet the animals at The Animal Center and to see his Daddy at The Amusement Park.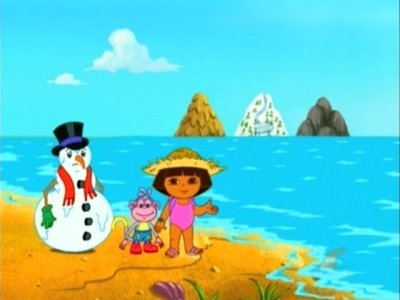 #23 - The Mixed-Up Seasons 7.71
Season 4 - Episode 15
Dora and Boots go through all the different seasons to get the pumpkin, flower, snowman and crab back to the right seasont they belong in.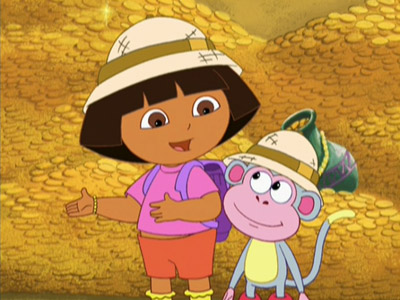 #24 - Job Day
Season 3 - Episode 21
Dora and Boots spend time thinking about they want to be when they grow up.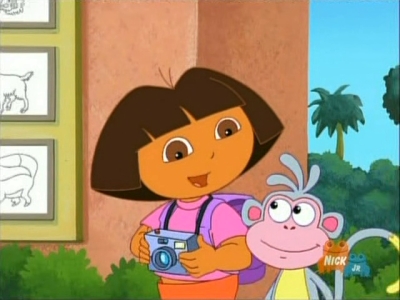 #25 - Click
Season 2 - Episode 14
With her new camera, Dora and Boots snap photos for a contest.