Inspector Gadget
#1 - Winter Olympics 7.37
Season 1 - Episode 1
Gadget goes to the Winterland Resort where the world's athletes are gathered for the opening of the Olympic games. Dr.Claw tries to ruin the Olympics by replacing the torch bearer with a M.A.D. Agent and replacing the torch with dynamite.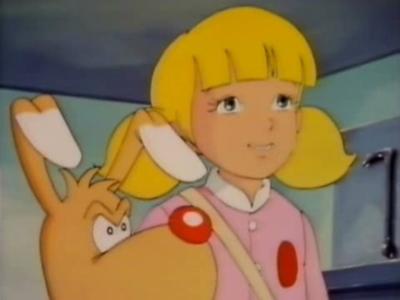 #2 - Tyrannosaurus Gadget
Season 2 - Episode 16
A M.A.D. agent devises a plot to bring dinosaurs back into the 20th Century so Dr. Claw can crush Metro City, while at the same time killing Gadget's ancestors to ensure he never exists in the present.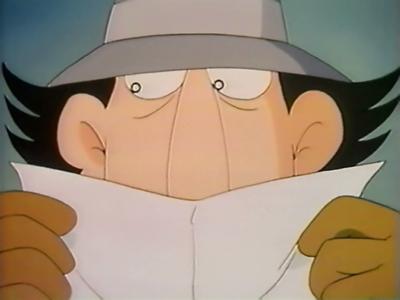 #3 - Magic Gadget 7.20
Season 2 - Episode 1
The Great Wambini, famed magician and M.A.D. agent, gives a performance Metro City will never forget -- with the demise of Inspector Gadget as the planned finale.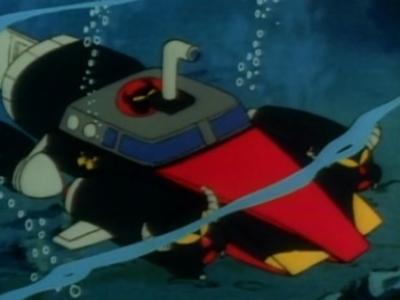 #4 - Monster Lake 7.13
Season 1 - Episode 2
Gadget looks for a missing scientist who vanished at a lake rumored to harbor a monster.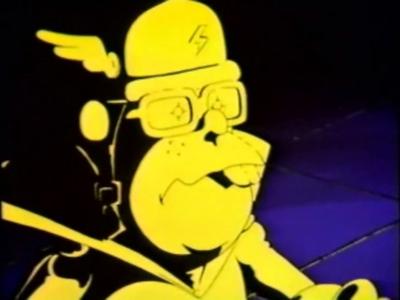 #5 - The Incredible Shrinking Gadget 7.10
Season 2 - Episode 8
Professor Dumkopf of M.A.D. is back, this time with a shrink-ray gun he uses repeatedly on Inspector Gadget in an attempt to shrink him into nothingness.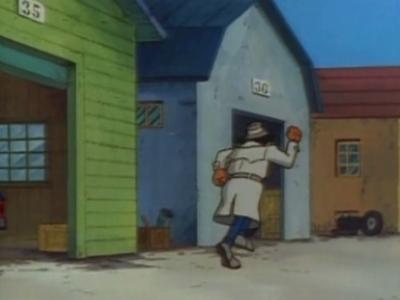 #6 - Race to the Finish 6.93
Season 1 - Episode 9
Gadget enters the Gadget Mobile in a race and finds that Dr. Claw has also entered with a plot to eliminate him and his competition by sabotaging the other race cars.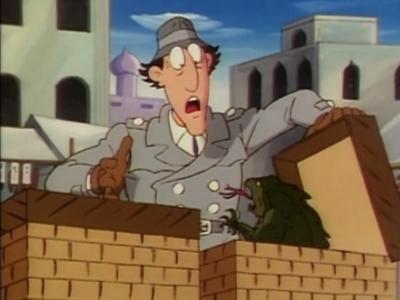 #7 - The Ruby
Season 1 - Episode 10
Gadget is sent to India to investigate a missing ruby, which has been stolen by M.A.D. to be used as an amplifying power source for a laser beam that will destroy an advanced satellite in space.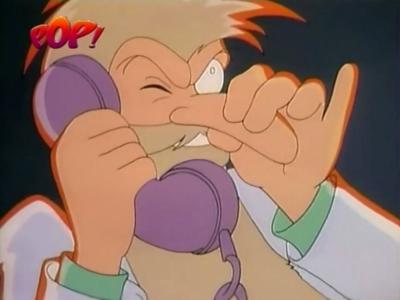 #8 - Gadget Meets the Grappler 6.86
Season 2 - Episode 9
The Gadget clan faces one last threat from M.A.D.'s Dr. Dumbkopf, which involves battling his hulking, irascible humanoid assistant named the Grappler. Fortunately, sweets, candies, and ultimately Penny's kindness help in soothing the soul of this misunderstood beast and thwarting Dr. Dumbkopf for the last time.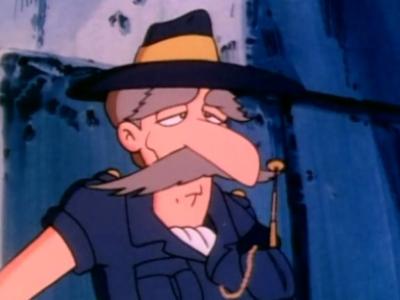 #9 - All That Glitters
Season 1 - Episode 12
Gadget is assigned to find El Dorado, the fabled Lost City of Gold, before Dr. Claw's agents find it and tear it apart to melt down the gold.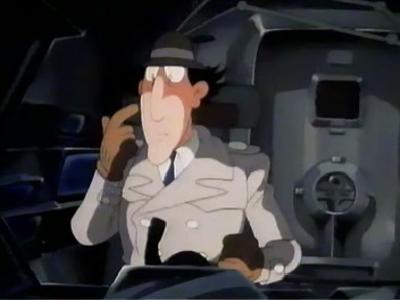 #10 - Focus on Gadget
Season 2 - Episode 13
When a space station orbiting Earth goes silent, Gadget must investigate. Penny and Brain tag along aboard the space shuttle that takes Gadget to his destination, where Penny discovers that the station's soft-spoken HAL-like supercomputer is under the control of two M.A.D. agents, Dr. Null and Dr. Void. Their evil plot involves a giant magnifying glass that can aim and intensify the sun's rays towards Earth.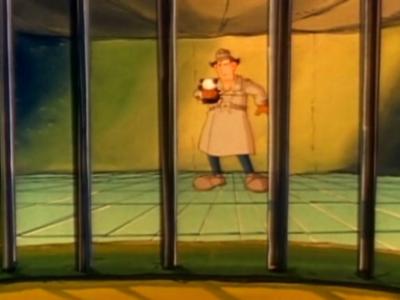 #11 - Amusement Park 7.56
Season 1 - Episode 14
Gadget has to find the bomb Dr. Claw has hidden in Metro City's amusement park.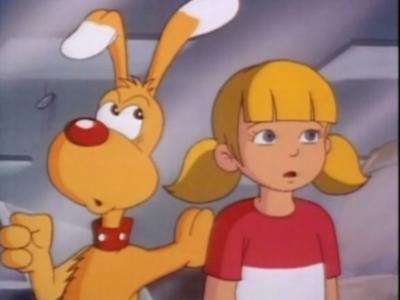 #12 - Down on the Farm 7.13
Season 1 - Episode 3
M.A.D. tries to do Gadget in by locking him in a missile hidden in a farm's grain silo.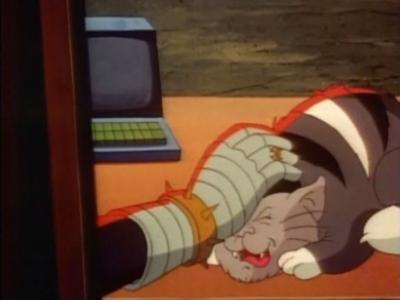 #13 - The Amazon 7.00
Season 1 - Episode 5
Dr. Claw kidnaps Professor Von Slickstein, the brilliant scientist who invented all of Gadget's gadgets, and takes him to the Amazon to build an army of Gadget-like robots.
#14 - Gadget at the Circus
Season 1 - Episode 4
Gadget brings Penny to the circus as he investigates a top-secret mission. The Inspector believes that Dr. Claw has replaced some of the circus performers with M.A.D. Agents! Gadget goes undercover as a clown to uncover the truth.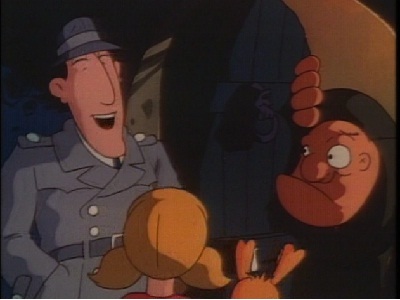 #15 - Haunted Castle 7.63
Season 1 - Episode 8
While searching for a crime-fighters' convention in Transylvania Gadget arrives at a castle that Dr. Claw has booby-trapped to kill him.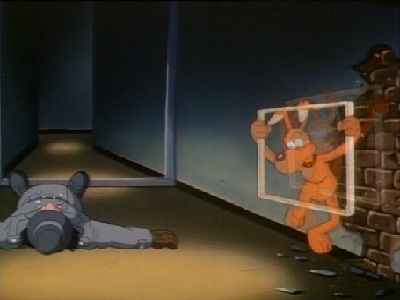 #16 - Art Heist 7.27
Season 1 - Episode 15
Gadget has to stop M.A.D. from looting the New York Museum of Art.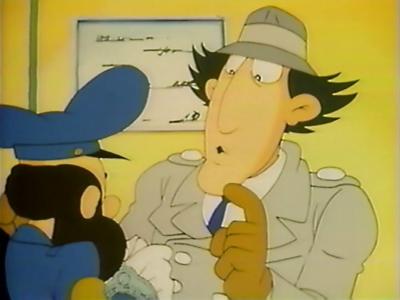 #17 - N.S.F. Gadget
Season 2 - Episode 15
M.A.D. gains control of Metro City's banks, by tapping into an orbiting satellite. With the added distraction of "Crazy Gas", a substance that induces hallucinations in their victims, can even Inspector Gadget ever hope to regain control of the city's bank accounts?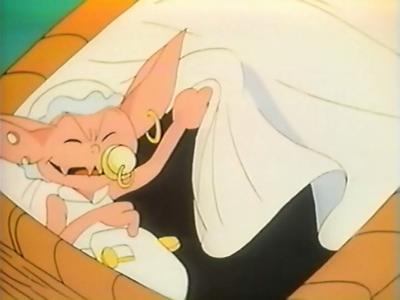 #18 - Gadget in Minimadness 6.71
Season 2 - Episode 7
Professor Dumkopf of M.A.D. unleashes the Linguinis, five little imp-like creatures, on Inspector Gadget's house with the mission of deep-sixing the Inspector.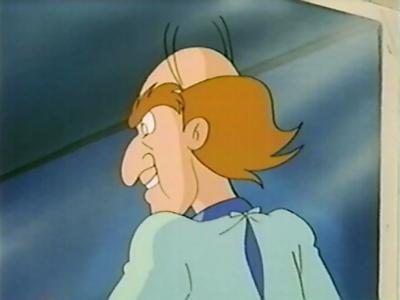 #19 - Gadget's Gadgets 6.75
Season 2 - Episode 6
Inspector Gadget and Capeman are both sent to a clinic run by M.A.D. They tell Gadget that they are going to test his gadgets, but in reality they plan to destroy them.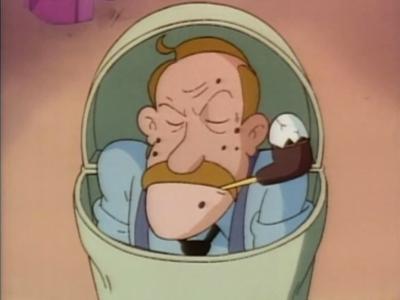 #20 - The Boat 7.00
Season 1 - Episode 7
Gadget is assigned to board a cruise ship and safeguard the passenger's priceless jewelry from Dr. Claw's clutches.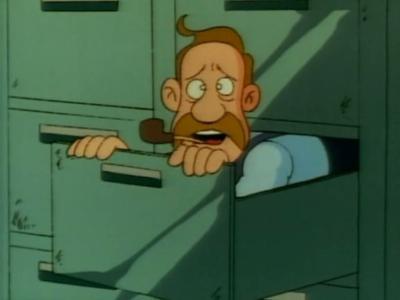 #21 - Health Spa 7.12
Season 1 - Episode 6
Dr. Claw tricks Gadget into attending a "vacation" at a M.A.D.-trapped health spa. Can Penny and Brain save him?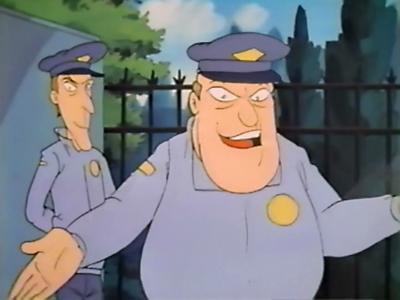 #22 - Crashcourse in Crime 6.91
Season 2 - Episode 5
While Gadget trains his new assistant Capeman, Dr. Claw launches a crime spree to celebrate M.A.D.'s anniversary.
#23 - The Invasion
Season 1 - Episode 17
M.A.D. agents disguised as Martians terrorize Metro City.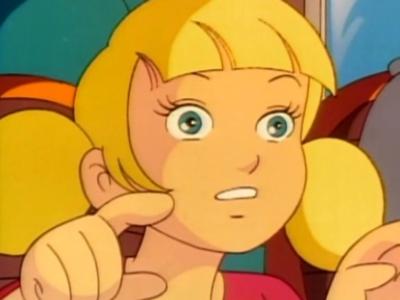 #24 - The Curse of the Pharoah (Poot-Ta-Foot's Curse)
Season 1 - Episode 19
M.A.D. agents disguised as mummies and ancient Egyptian gods try to loot the tomb of a newly discovered pharoah.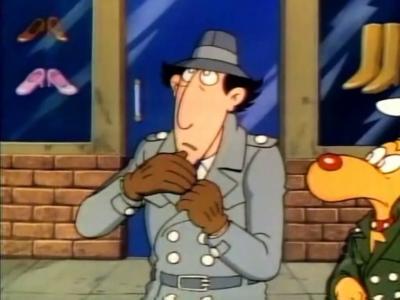 #25 - Gadget's Replacement
Season 1 - Episode 23
A new supercomputer has made the Metro City police so efficient that Chief Quimby fires Gadget but M.A.D. has a plan to control the computer and feed the police false information.