Kim Possible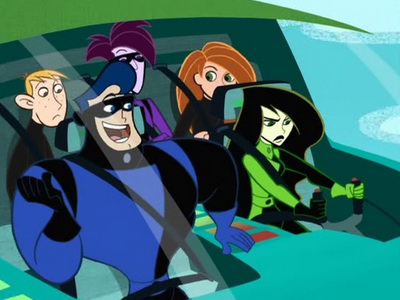 #1 - Go Team Go 9.14
Season 2 - Episode 19
On their trip to Go City, Ron and Kim come across a villain named Aviarius who is seeking the power of another hero. However, when Kim inadvertently winds up with the a hero named Hego's powers, she soon learns that the only way to restore what isn't hers and to help stop a mad man may be to team up with her deadliest foe; Shego.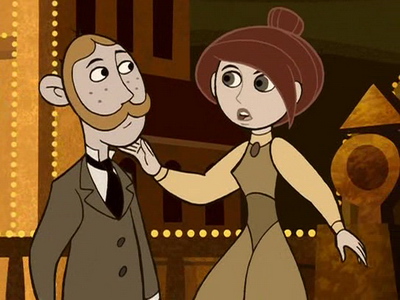 #2 - Rewriting History 9.00
Season 2 - Episode 30
While Kim and Ron are at the Museum, she discovers that one of her ancestors was a thief and she decides to figure out what really happened in order to clear her family's name. However, after a bunch of bizarre coincidences connects the events on that day with that of Wade and Dr. Drakken's ancestors as well, she soon believes she may be close to figuring out what exactly happened to cause her ancestor to get framed, though Ron keeps feeling that something about their predicament just doesn't feel right.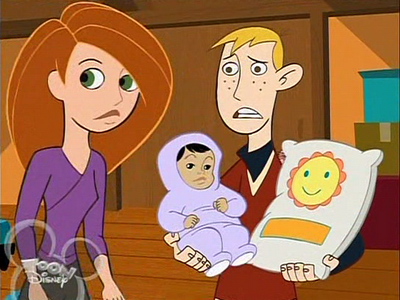 #3 - Big Bother 8.69
Season 4 - Episode 9
Ron comes home to unexpectedly find his new adopted baby sister named Hana Stoppable in his room. At the same time, he has to take care of a sack of flour for health class. Meanwhile, Kim and Ron team up with Yori to stop Monkey Fist yet again.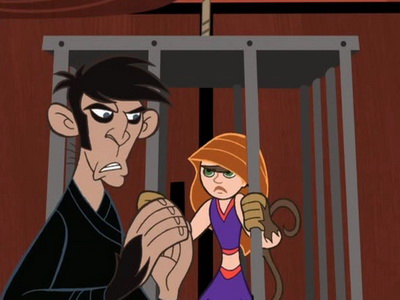 #4 - The Full Monkey 8.64
Season 2 - Episode 20
When Kim and Ron once again head out to stop Lord Monkey Fist, Kim manages to retrieve the amulet that he stole. However, when the mystical monkey amulet begins to turn Kim into a monkey, on picture day, she must try to stop Lord Monkey Fist's attempts to steal the amulet back while not being seen by people. However, Ron inadvertently believes a monkey he found is Kim and he struggles with his emotions over having his best friend become one of his worst fears.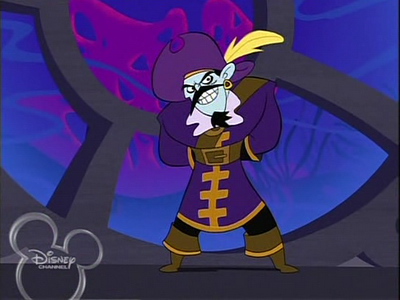 #5 - Cap'n Drakken 8.60
Season 4 - Episode 13
When Kim and Ron go on a senior-class trip to a historic seaport, they meet Drakken who has opened an ancient treasure chest and become possessed by a pirate's spirit.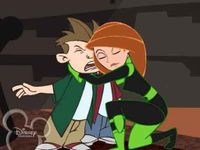 #6 - The Twin Factor 8.48
Season 1 - Episode 17
Kim takes on a mission, but she must take the Tweebs along since she promised she would baby-sit them, while Drakken begins a scheme with mind control.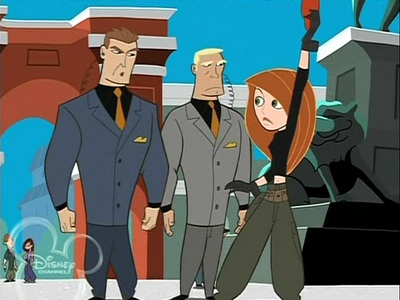 #7 - Fashion Victim 8.44
Season 4 - Episode 10
When the Fashionistas and Camille team up to steal secret designs from Club Banana, Kim, Monique, and the Fashion Police must stop them. Meanwhile, Ron and Barkin get trapped inside a shipping crate.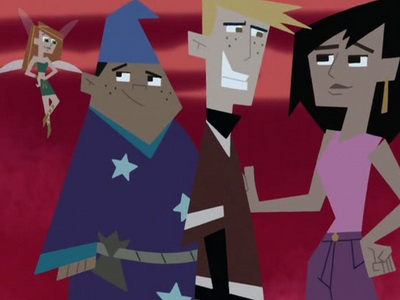 #8 - Vir-Tu-Ron 8.43
Season 2 - Episode 10
Ron is sucked into the cyber game world of Everlot as he attempts to impress Zita. The whole gang duels Malcolm the Wraithmaster LotR-style, with a little help from a not-so-naked Tunnel Lord.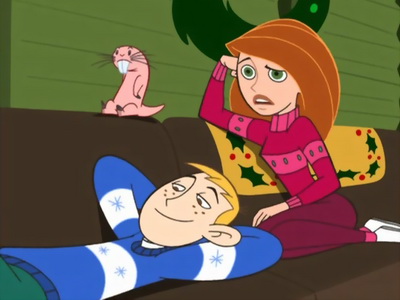 #9 - A Very Possible Christmas 8.36
Season 2 - Episode 15
In the spirit of the season, Drakken, Shego, Ron, and the Possible family put their differences behind them to share Christmas in the Arctic ... of course, only after several action-packed battles and confrontations.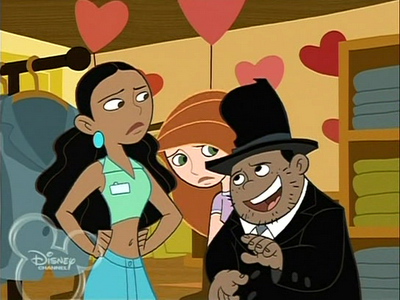 #10 - The Cupid Effect 8.33
Season 4 - Episode 4
Ron offers Wade advice on how to woo Monique, but when it backfires, the young supergenius creates a Cupid Ray. Unfortunately, the device falls into the hands of Senor Senior Senior, who uses it to help Junior seduce all the women in the world.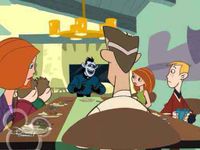 #11 - Mind Games 8.26
Season 1 - Episode 8
When Kim and Ron go to stop Drakken's latest plot, they accidentily get their brains switched between their bodies. Now they must stop Drakken's plans, and deal with each others lives.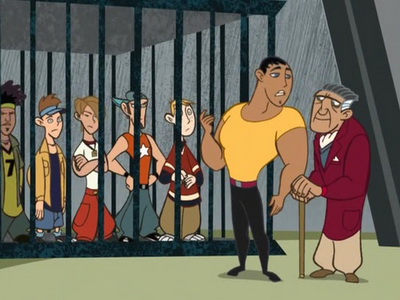 #12 - Oh Boyz 8.25
Season 2 - Episode 23
It's Señor Senior Jr.'s birthday and Señor Senior Sr. wishes to give him anything he wants, but when it turns out that he wants to be an international pop sensation, Señor Senior Sr. decides to kidnap the latest boy band, the Oh Boyz, and demand that Junior be added into the group. However, unknowingly to the Seniors, the Oh Boyz are so unpopular that their only fan is Ron; though when Ron gets kidnapped along with the band, it's up to Kim to save the day and quite possibly the Oh Boyz career.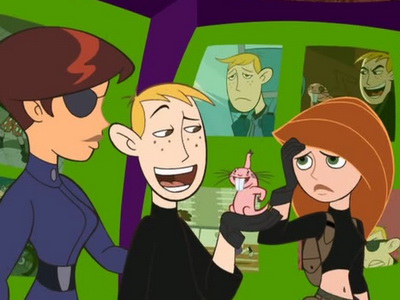 #13 - The Ron Factor 8.25
Season 2 - Episode 4
When Dr. Director at Global Justice decides that it's the "Ron-ness" that's Kim's secret to success, Ron goes under the microscope. Unfortunately, this means being stolen by the lackey-intolerant Gemini, Dr. Director's older twin. Global Justice, Kim, and Rufus take on Gemini's fist of fury (and Pepe the neurotic Chihuahua) to recover the Ron Factor.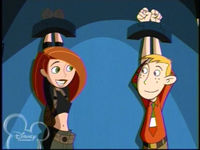 #14 - Bueno Nacho 8.20
Season 1 - Episode 6
Kim takes a job at Bueno nacho to pay for a fashionable jacket, convincing the reluctant Ron to keep her company by applying for him too. As Ron's career kicks off and he becomes assistant manager, the evil Dr. Drakken plots to destroy Wisconsin from inside a giant wheel of cheese, capturing Kim in the process. In order to save her, Ron must choose between his career or duty as sidekick.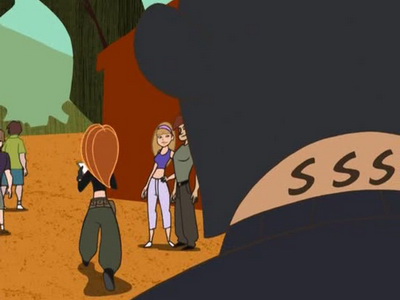 #15 - Triple S 8.20
Season 2 - Episode 29
While on the trail of a thief with a 555 tattooed on the back of his neck, Kim heads to the X-Games because the thief has been robbing stores near the tournament's holding ground. Meanwhile, Ron is dealing with attempting to become a Jock in order to get with the ladies while the Seniors are trying to deal with losing all of their assets in a contract agreement that Junior inadvertently signed.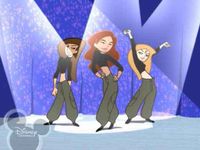 #16 - Kimitation Nation 8.19
Season 1 - Episode 16
Kim's mission look is stolen when she tries to stop Drakken, and now the entire world looks like her. This inspires Drakken's next plot that involves clones after Shego quits.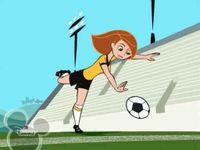 #17 - Coach Possible 8.19
Season 1 - Episode 11
Kim reluctantly takes on the coaching of Jim and Tim's soccer team, and is quickly overcome with competitive spirit. At the same time, Señor Senior, Sr. has similar issues coaching his son through his first "evil scheme."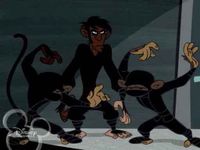 #18 - Monkey Ninjas in Space 8.17
Season 1 - Episode 19
Kim is forced by her dad to join a club for small children that he leads, much to her dismay. Meanwhile, Monkey Fist plans to steal a very special monkey to fulfill a prophecy.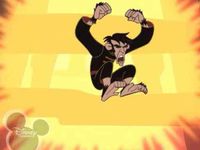 #19 - Monkey Fist Strikes 8.17
Season 1 - Episode 13
Kim and Ron visit a strange man by the name of Lord Monty Fiske, however, they soon realize that there is more to him. Meanwhile, Kim's geeky cousin comes to Middleton.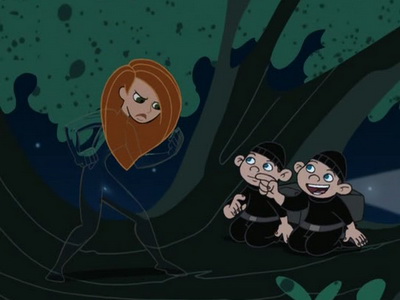 #20 - Blush 8.14
Season 2 - Episode 21
When Kim is sprayed with some pollen that causes her to vanish more and more each time she blushes, she must stay at home while Ron and Wade work together to find the cure. However, when Josh Mankey asks Kim on a date, she risks her life to go out with him; though Drakken and Shego take notice of her foolishness and exploit the opportunity to make it one of the most embarrassing nights of her life.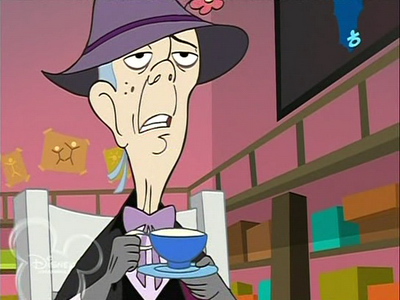 #21 - Nursery Crimes 8.14
Season 4 - Episode 20
When a new villain that goes by Nanny Nane begins turning rebellious teenagers into babies, Kim must use her natural baby-sitting skills to save the day.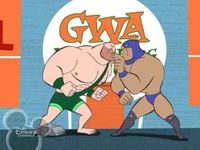 #22 - Pain King vs. Cleopatra 8.12
Season 1 - Episode 12
When a recent string of museum thefts appear to be tied to Ron's favorite wrestling stars, Kim and Ron must work together in hopes of figuring out the truth and to put an end to the thefts.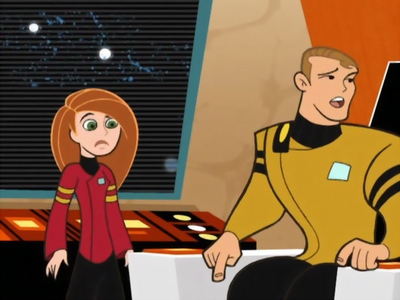 #23 - Dimension Twist 8.08
Season 3 - Episode 6
When Kim discovers that Ron has missed practice and their daily trip to Bueno Nacho, she finds out that television is the reason he has been busy. She manages to get him and they head out to stop Dr. Drakken and Shego to get back the Pan-Dimensional Vortex Inducer, but when his laser goes awry and sucks them into a television world, Ron's newfound knowledge of television may just prove useful.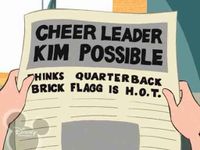 #24 - All the News 8.00
Season 1 - Episode 15
When Kim and Ron accidentily show that a stunt show is all staged, the host wants revenge. Meanwhile, the entire school thinks Kim likes Brick Flagg.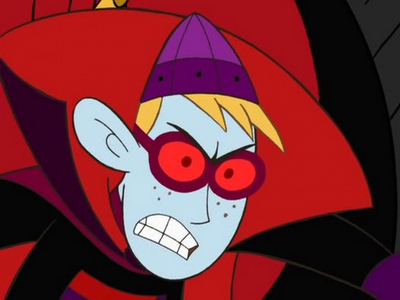 #25 - Bad Boy 8.00
Season 3 - Episode 4
When Ron is trying to prove he's old enough to not be forced to sit at the children's table at a wedding when he realizes that his evil cousin Sean will be there, he decides to find a date so that it would prove he's old enough to sit at the more mature tables. However, when both Ron and Kim believe they shouldn't go together because it would be awkward, Ron decides to try to be a bad boy after he sees an episode of "Agony County" on television because he believes they get all the girls. However, when Kim and Ron go to a villain convention in order to see what is going on, Ron and Drakken inadvertently switch personalities when a machine goes awry, causing Ron to become a maniacal madman and Dr. Drakken to become a kind spirited individual, Kim realizes that a bad Ron may be more than she expected.