Hell on Wheels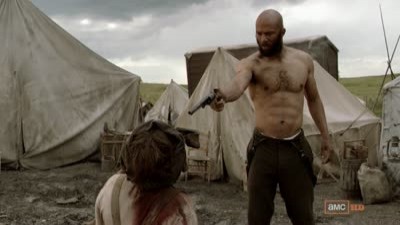 #1 - Timshel 8.32
Season 1 - Episode 9
A looming railroad deadline throws Cullen and Lily together; Joseph and Elam deal with what their violent mission has wrought.
#2 - Blood Moon Rising 8.27
Season 2 - Episode 10
Cullen fights to save Hell on Wheels.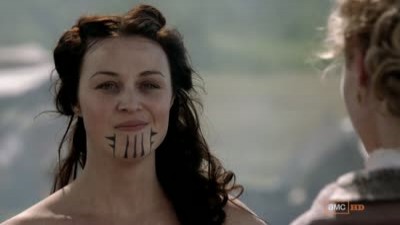 #3 - Derailed 8.24
Season 1 - Episode 8
Durant dispatches Cullen and Elam on a mission of vengeance. Lily struggles to find her place.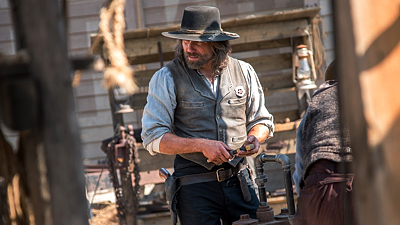 #4 - Return to Hell 8.23
Season 4 - Episode 10
Cullen, Durant, and Campbell try to negotiate a settlement on how the streets will be policed; an act of terror strikes Cheyenne.
#5 - Two Trains 8.22
Season 4 - Episode 9
Cullen goes head to head with the new marshal to recover his arrested railroad workers. Campbell confronts Louise over a story.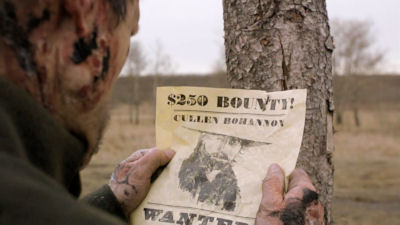 #6 - God of Chaos 8.22
Season 1 - Episode 10
In the Season 1 finale, Cullen's past and future collide, impacting his life on the railroad.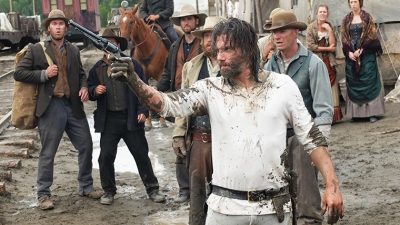 #7 - One Less Mule 8.19
Season 3 - Episode 6
Durant files an injunction against Union Pacific, threatening Cullen's position; Elam deals with a dangerous newcomer.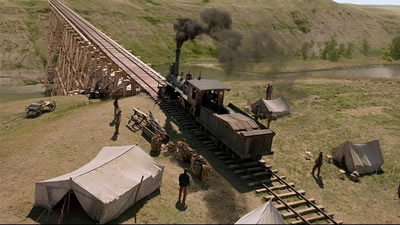 #8 - Blood Moon 8.18
Season 2 - Episode 9
Cullen prepares for battle while the town celebrates.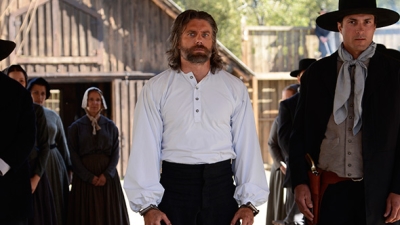 #9 - Get Behind the Mule 8.18
Season 3 - Episode 10
Cullen grapples with consequences while Elam mounts a rescue attempt. Durant receives Gen. Grant and the U.P. board in Cheyenne ahead of the deadline.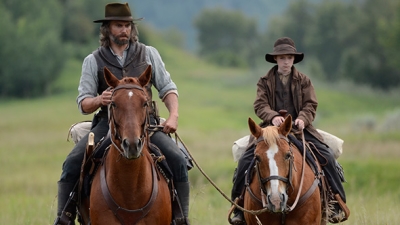 #10 - Fathers and Sins 8.18
Season 3 - Episode 9
With General Grant's deadline only two days away, a gang of riders attacks Cheyenne while Cullen and Elam pay Durant a visit.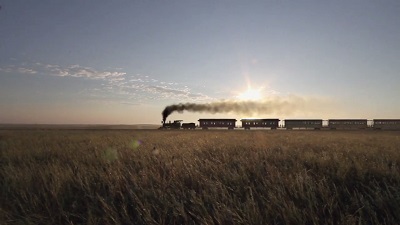 #11 - Done 8.15
Season 5 - Episode 14
The golden spike, government hearings and unpredictable actions mean new beginnings and endings for the survivors.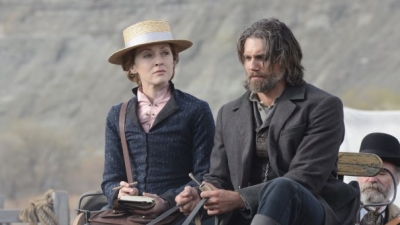 #12 - Eminent Domain 8.14
Season 3 - Episode 2
An unexpected roadblock forces Cullen to make a difficult choice as a reporter arrives in Hell on Wheels. Elam struggles with his new boss.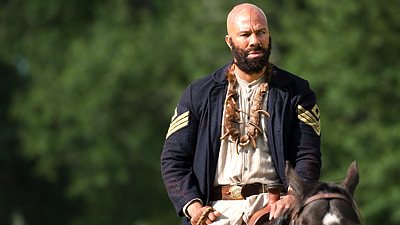 #13 - Elam Ferguson 8.11
Season 4 - Episode 7
Cullen attempts to reconnect with Elam upon his return. Durant takes matters into his own hands while putting an old problem to rest.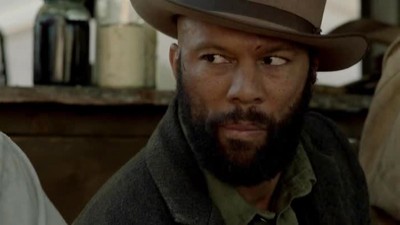 #14 - The Railroad Job 8.11
Season 2 - Episode 5
Cullen's past catches up with him and threatens the fate of the railroad.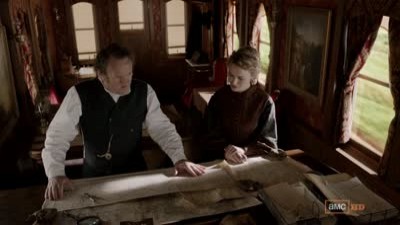 #15 - Revelations 8.11
Season 1 - Episode 7
With Elam's life in the balance, Cullen must decide how much he's willing to risk. Meanwhile Durant faces financial ruin as Lily confronts the family of her late husband.
#16 - Escape from the Garden 8.09
Season 4 - Episode 2
As Cullen plans an exit from Fort Smith, he challenges The Swede; when a new adversary arrives, Cheyenne feels his presence.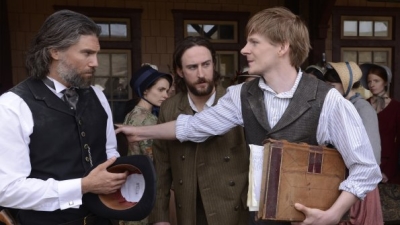 #17 - Big Bad Wolf 8.05
Season 3 - Episode 1
After a hard winter, Cullen and Elam travel to New York to secure their positions on the railroad as Durant fights for his legacy from prison.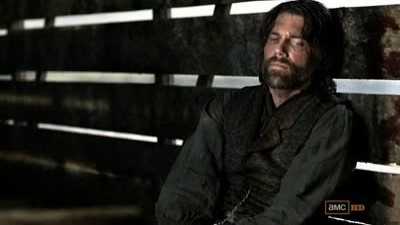 #18 - Immoral Mathematics 8.05
Season 1 - Episode 2
Lily encounters natives in the wilderness. Cullen is questioned in regards to his recent actions against others. Meanwhile, Durant continues his push for political gain through his persuasions.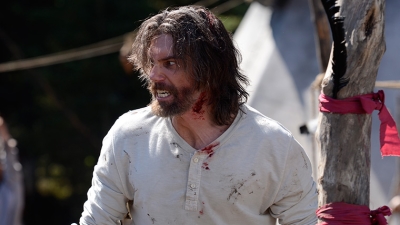 #19 - The Game 8.04
Season 3 - Episode 4
Cullen and Elam try to secure a new lumber source following a railroad accident; Durant tells Louise a secret about Cullen.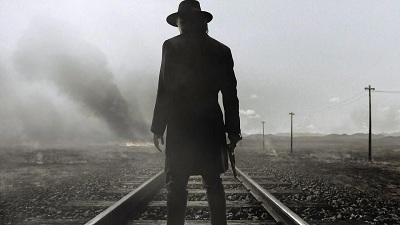 #20 - Slaughterhouse 8.03
Season 2 - Episode 3
Cullen struggles to maintain order while Mickey's and Sean's lives are endangered; Lily and Elam clean up a mess of their own doing.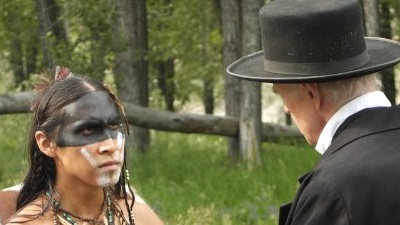 #21 - Purged away with Blood 8.03
Season 2 - Episode 6
Despite fighting to save his own life, Durant must try to keep the railroad from going under. Meanwhile, Cullen comes to the aid of an old comrade.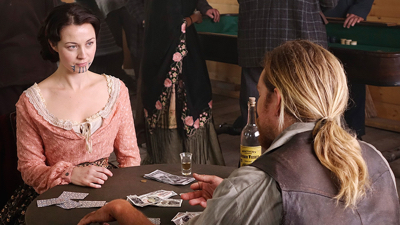 #22 - Life's a Mystery 8.02
Season 4 - Episode 5
Cullens's family is at risk when a stranger arrives, stirring up old feelings; The Swede faces the consequences.
#23 - False Prophets 8.01
Season 5 - Episode 7
Cullen and Durant meet with President Grant to discuss the future of the railroad; the Swede puts his plan against the Mormons in action.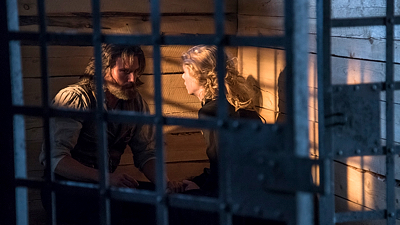 #24 - Thirteen Steps 8.01
Season 4 - Episode 12
Cullen grapples with Ruth's unexpected decision; Louise jeopardizes her reputation to fight for a story she believes in.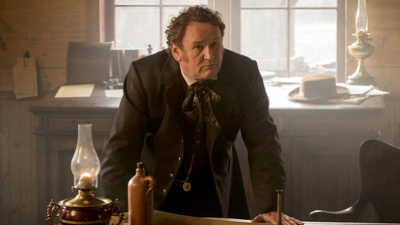 #25 - Chicken Hill 7.99
Season 4 - Episode 3
Cullen goes back to work on the railroad and butts heads with his new boss. Durant and Campbell battle over a valuable piece of real estate.