Ripper Street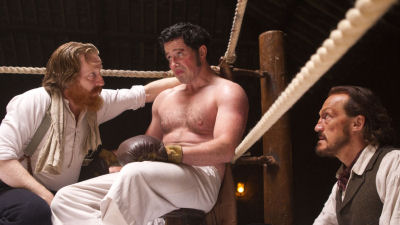 #1 - Our Betrayal (2) 8.52
Season 2 - Episode 8
Death and violence comes to Whitechapel once again. Some decayed and murdered bodies are discovered in a slum tenement, and the advanced stages of the police divisional boxing championship reveals the vengeful ferocity to be seen within the ranks of the police force.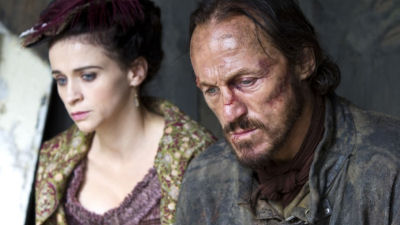 #2 - Our Betrayal (1) 8.38
Season 2 - Episode 7
A valuable symbol of the British Empire's wealth shows up in the form of an uncut diamond. It is a jewel 'freed' from the diamond monopoly of De Graal by one Daniel Judge, Captain Jackson's untrustworthy older brother. Reid and Flight find themselves being drawn to the plight of a local craftsman defrauded of his work and income by a scam that is set to return H Division to the malign influence of Detective Inspector Jedediah Shine.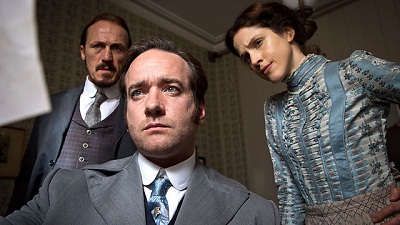 #3 - What Use Our Work? 8.33
Season 1 - Episode 8
Reid is adrift, his team in pieces and Leman Street shaken to its foundations following recent events. A kidnapping offers him cause to assemble his men and tackle the white slavery ring operating in their midst. But Reid is gripped by a growing obsession that this leads back to the terrible secret from his own past.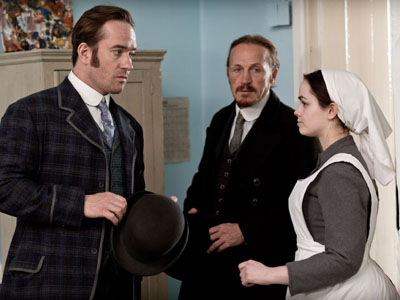 #4 - The Peace of Edmund Reid 8.32
Season 3 - Episode 8
When an American journalist is killed in Whitechapel, his story threatens the peace.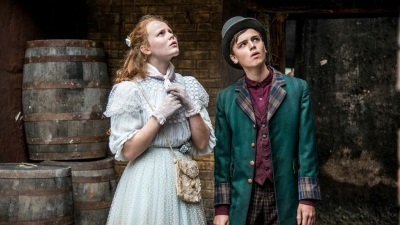 #5 - Your Father, My Friend 8.28
Season 3 - Episode 4
Detective Inspector Edmund Reid and Detective Sergeant Bennet Drake investigate the latest criminal activity.
#6 - A Man of My Company 8.24
Season 1 - Episode 7
An international shipping magnate arrives in town, with a retinue of Pinkerton Agency bodyguards, to complete the acquisition of an ailing London shipping line. Meanwhile, the murdered body of a brilliant engineer draws Reid's attention just as Jackson and Susan's forgotten past returns to claim them.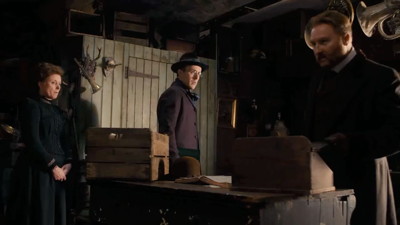 #7 - The Beating of Her Wings 8.22
Season 3 - Episode 2
A curiosity shop is the scene of a murder, with signs of a secret dungeon and a girl held captive.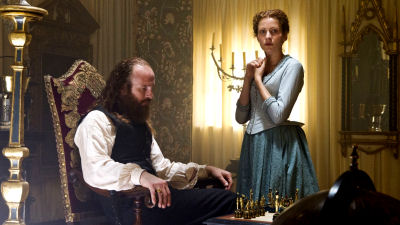 #8 - A Stronger Loving World 8.18
Season 2 - Episode 6
Churches and synagogues are being burnt and desecrated in Whitechapel and Reid suspects the same hand behind the various attacks. Meanwhile, the all-too-brief domestic happiness that Sergeant Drake has enjoyed is disrupted by the arrival of a friend from his wife Bella's past, the mysterious and charismatic scholar, Gabriel Cain.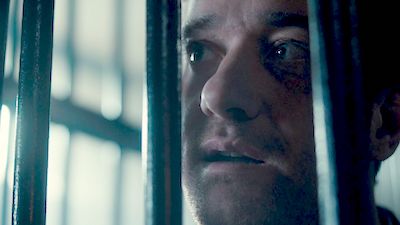 #9 - A Last Good Act 8.17
Season 5 - Episode 5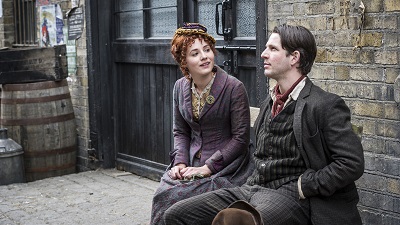 #10 - Dynamite and a Woman 8.15
Season 2 - Episode 4
An Irish bomber is sprung from prison and barely a day later a prominent opponent of the Home Rule movement is murdered. Chief Inspector Abberline is convinced that the Irish Republican Brotherhood is active once more and orders Reid to send the Irish DC Flight undercover into Whitechapel's Irish community.
#11 - Edmund Reid Did This 8.06
Season 4 - Episode 6
The walls close in on Reid as a secret from his past threatens to destroy his future in Whitechapel.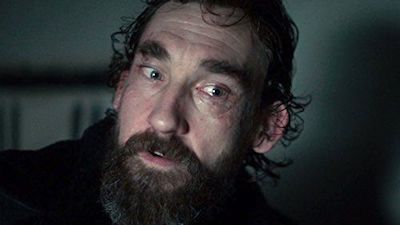 #12 - The Dreaming Dead 8.03
Season 5 - Episode 4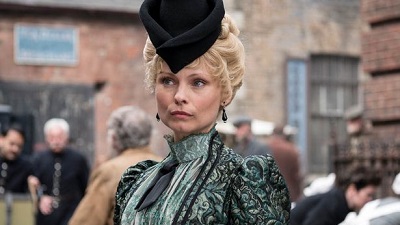 #13 - Live Free, Live True 8.03
Season 3 - Episode 7
The murder of a chemist lifts the lid on a backstreet abortion racket.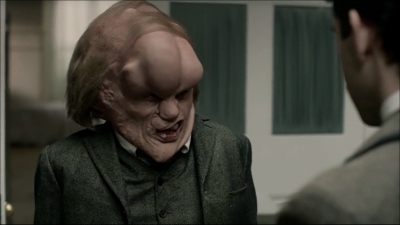 #14 - Am I Not Monstrous? 8.02
Season 2 - Episode 2
A young woman is found murdered at the London Hospital and the only clue to her identity is an unusual deformity. The hunt for her killer takes Reid and the team into the shadowy netherworld of the freakshows, where they must seek the help of Joseph Merrick, aka the Elephant Man. Reinforcements for H-Division arrive in the form of DC Albert Flight.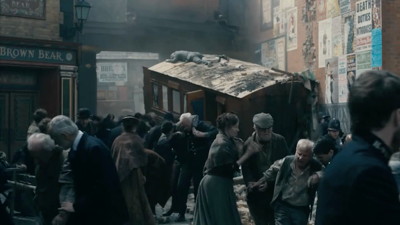 #15 - Whitechapel Terminus 8.01
Season 3 - Episode 1
Reid and Long Susan are set on a collision course after a locomotive disaster.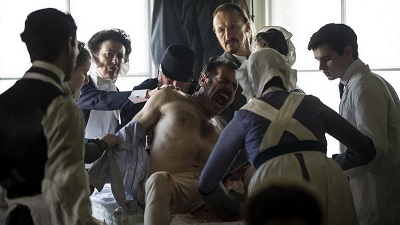 #16 - Pure as the Driven 8.00
Season 2 - Episode 1
Jack the Ripper may be fading into memory, but east London has found no peace. An investigation into the assault of a policeman leads DI Reid and the men of H-Division to the newly-emergent Chinatown, where Jackson discovers evidence of a new and devastatingly powerful opiate. Reid fears a new kind of hell is to be released onto his streets.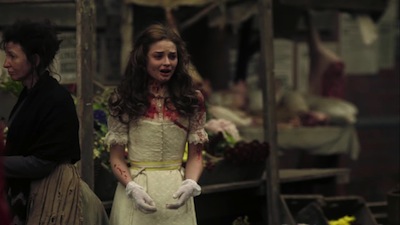 #17 - The Good of This City 7.98
Season 1 - Episode 4
The brutal clearing of a local slum for the underground railway reveals an almost indecipherable murder scene and an unreliable slum girl witness. Lucy Eames, beautiful and disturbed, is the unlikely key to a Byzantine web of conspiracy.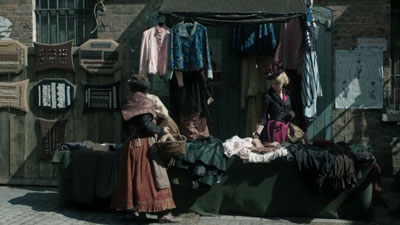 #18 - Become Man 7.98
Season 2 - Episode 3
The abduction of a prominent member of the London County Council introduces Reid to Councilor Jane Cobden, the first woman appointed to the LCC - because it appears the kidnappers are radical supporters of Cobden's aims. Long Susan is taken by force to the gang's hideout, and she soon finds herself growing sympathetic to her captors' lives and aims.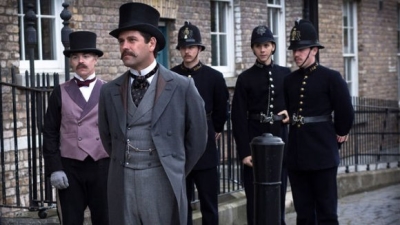 #19 - The King Came Calling 7.97
Season 1 - Episode 3
H Division and the independent City of London force are thrown together when the panic surrounding a sudden cholera outbreak leads them to scour both boroughs, searching to find some underlying pattern amidst the rising tide of sickness and death.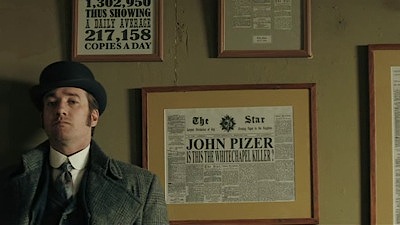 #20 - I Need Light 7.97
Season 1 - Episode 1
A young woman is found brutally murdered, the hallmark signs of the Ripper upon her. One-time H Division boss Chief Inspector Frederick Abberline believes that Jack has returned, but Reid - the precinct's new master - suspects a different evil at work.
#21 - Some Conscience Lost 7.93
Season 4 - Episode 2
Reid struggles to adapt on his first day back at H Division under Drake's command.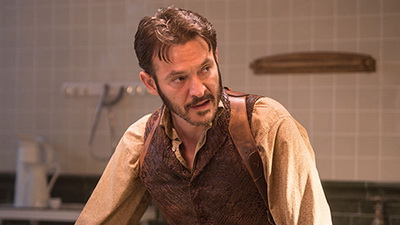 #22 - The Incontrovertible Truth 7.93
Season 3 - Episode 6
The recovering Reid finds the unconscious Lady Vera Montacute in Whitechapel next to the corpse of a flower seller.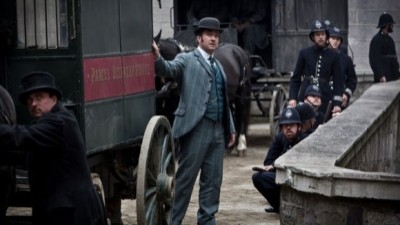 #23 - The Weight of One Man's Heart 7.92
Season 1 - Episode 5
A string of brilliantly masterminded robberies draw the attention of Reid and his team, while Drake is confronted with a spectre from his past in the form of his one-time colonel, returned to London to seek redress for the unjust treatment of the Empire's soldiers.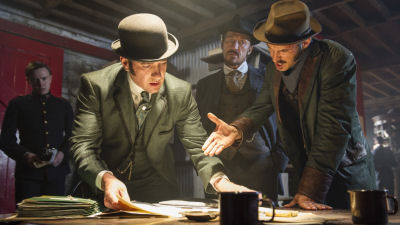 #24 - Threads of Silk and Gold 7.90
Season 2 - Episode 5
Investigations into the brutal slaying of a telegraph boy lift the lid on a vice racket run from the offices of the GPO. The case leads Reid to the heart of the one of the city's most august financial institutions. Captain Jackson seeks ever more perilous means of ridding he and Long Susan of the suffocating debt they owe Silas Duggan.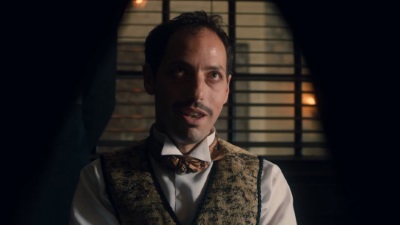 #25 - Ashes and Diamonds 7.90
Season 3 - Episode 3
Alex le Shayne, a mysterious clairvoyant is found dead at the local performance place. Jackson presumes poison has a part to play. As Reid is missing Drake steps in to investigate. Elsewhere Susan continues to care for Mathilda and plans to send her to Switzerland.