Justified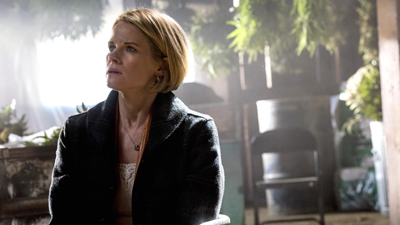 #1 - The Promise 8.83
Season 6 - Episode 13
Raylan, Boyd, and Ava fight one last, bloody battle to find out who leaves Harlan alive.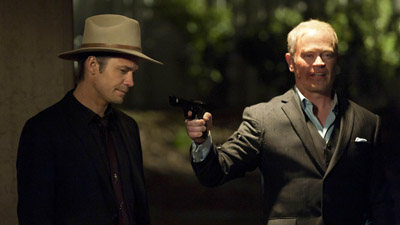 #2 - Slaughterhouse 8.70
Season 3 - Episode 13
After the murder of his friend, Raylan is a man on fire as he goes after any- and everyone he holds responsible on the way to a bloody final showdown.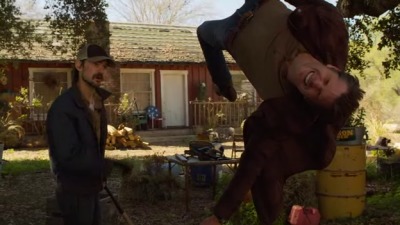 #3 - Bloody Harlan 8.63
Season 2 - Episode 13
The Crowder and the Bennett clans go to war over control of Harlan, a move that leaves dead and dying on both sides.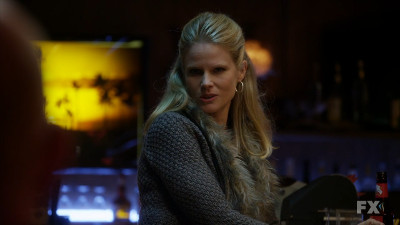 #4 - Decoy 8.55
Season 4 - Episode 11
Boyd and the gang from Detroit Mob use dirty tricks to keep Raylan and Drew Thompson alive.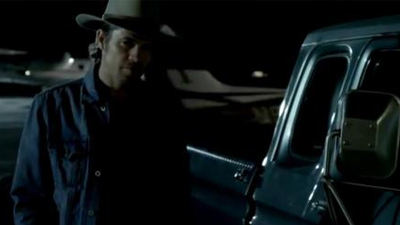 #5 - Ghosts 8.47
Season 4 - Episode 13
Raylan has a last, lethal showdown with the Detroit mob, while Boyd and Ava try to keep an incriminating secret dead and buried.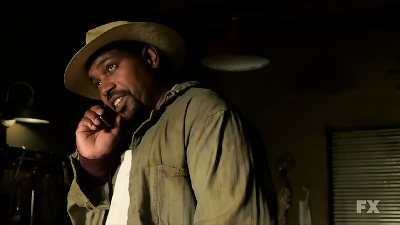 #6 - Coalition 8.45
Season 3 - Episode 12
While Raylan closes in on an ever-more-unpredictable Quarles, Boyd enters into an unlikely alliance with Dickie Bennett in a last-ditch attempt to recover Mags's fortune.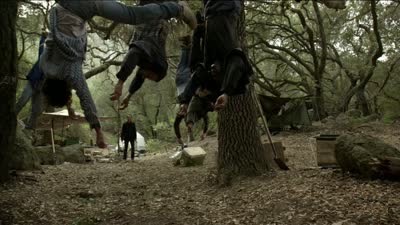 #7 - Bulletville 8.44
Season 1 - Episode 13
In the season finale, things come to a head in Harlan when the worlds of Raylan, Boyd and Bo Crowder collide.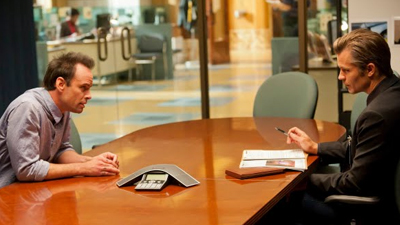 #8 - The Gunfighter 8.37
Season 3 - Episode 1
The arrival of a Detroit mobster in Lexington puts Raylan on a collision course with a sadistic Dixie Mafia hit man. Raylan also has another altercation with Boyd.
#9 - Harlan Roulette 8.37
Season 3 - Episode 3
Raylan faces off with a tyrannical Oxy dealer, putting him on a collision course with the new head of the Dixie Mafia. Meanwhile, Boyd fights to regain part of his family's empire, but his methods could rip his crew apart.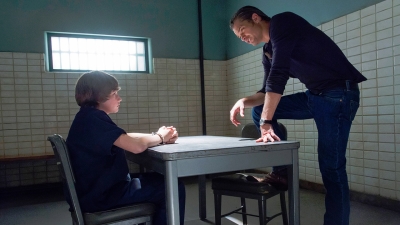 #10 - Restitution 8.36
Season 5 - Episode 13
Raylan has one last shot at taking down Art's would-be assassin, while cartel killers have Boyd's back against the wall.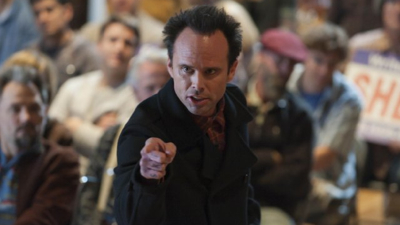 #11 - Loose Ends 8.33
Season 3 - Episode 9
Raylan pursues a Dixie Mafia soldier who could be the key to nabbing Quarles; Ava protects an imperiled prostitute by any means necessary.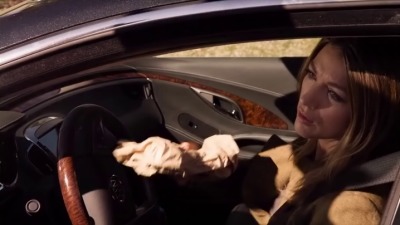 #12 - Watching the Detectives 8.32
Season 3 - Episode 8
A shocking murder forces Raylan to face past mistakes. Meanwhile, Boyd goes up against Harlan's corrupt sheriff.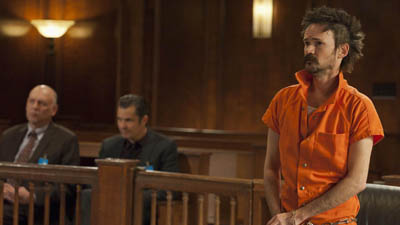 #13 - Guy Walks into a Bar 8.31
Season 3 - Episode 10
Raylan struggles to keep Dickie Bennett in prison while contending with an increasingly violent and unpredictable Quarles.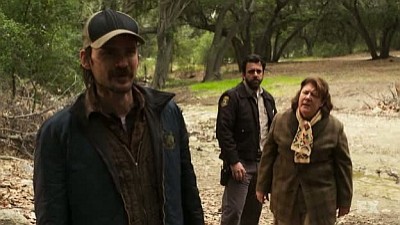 #14 - Reckoning 8.29
Season 2 - Episode 12
A deadly home invasion hits Raylan personally, placing him in a race with Boyd and Arlo to find the killer. Mags is forced to make decisions about her involvement in the Bennett family's criminal activities and the fate of Dickie, who has a deadly plan to absolve himself of responsibility.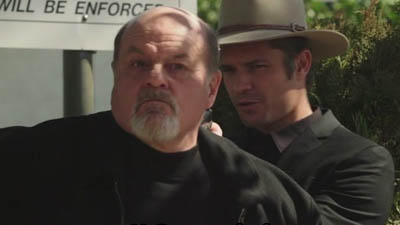 #15 - Measures 8.28
Season 3 - Episode 11
Raylan squares off with a pair of merciless Detroit hit men. The battle between Boyd and Quarles comes to a head.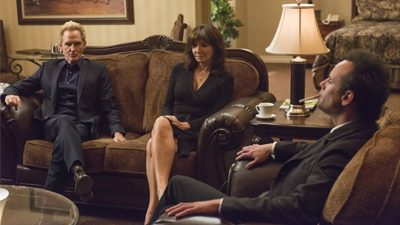 #16 - The Toll 8.27
Season 5 - Episode 11
A shooting close to home forces Raylan and Boyd to decide which lines they're willing to cross.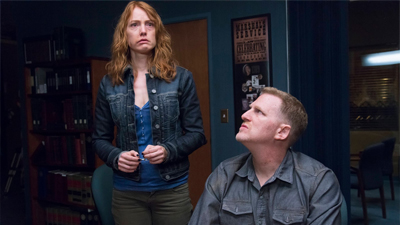 #17 - Starvation 8.27
Season 5 - Episode 12
Raylan puts pressure on every criminal in town as a ploy to arrest Darryl Crowe Jr., while Boyd and Duffy enlist an unlikely ally to fight off cartel killers.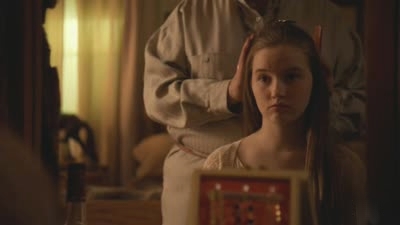 #18 - Brother's Keeper 8.26
Season 2 - Episode 9
Just as the bad blood between the Bennetts and the coal company threatens to boil over, Raylan must thwart one of Mags' sons.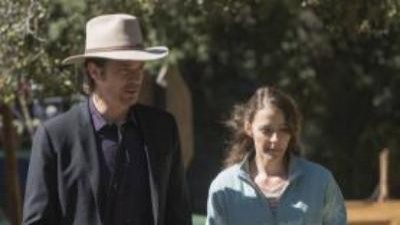 #19 - Peace of Mind 8.25
Season 4 - Episode 12
The Drew Thompson case becomes a fiasco that Raylan can fix only by besting Boyd in a hunt for the unwitting woman caught in the middle.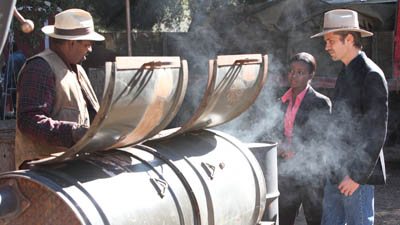 #20 - The Devil You Know 8.25
Season 3 - Episode 4
A daring prison escape puts Raylan on the trail of two old foes. Meanwhile, Boyd confronts a traitor in his inner circle.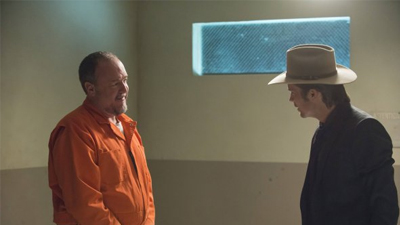 #21 - Outlaw 8.25
Season 4 - Episode 8
Bodies start dropping and no one is safe as the search for Drew Thompson enters its home stretch.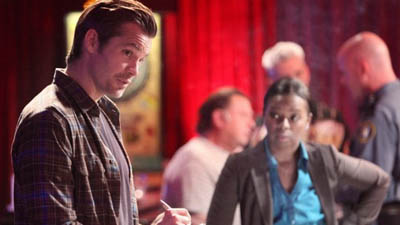 #22 - Thick as Mud 8.24
Season 3 - Episode 5
Raylan races to save Dewey Crowe from a gang of vicious organ harvesters. Boyd faces off with a new adversary.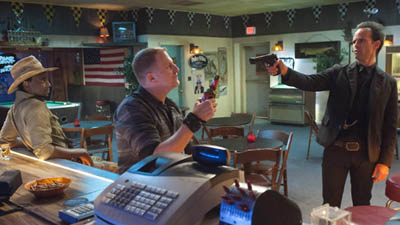 #23 - Shot All to Hell 8.24
Season 5 - Episode 5
Raylan's secrets are at stake when a mob revenge plot descends upon Kentucky, and Boyd's recent successes are tempered by a crushing defeat.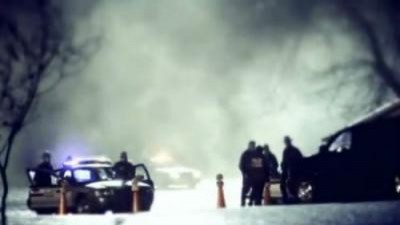 #24 - Get Drew 8.24
Season 4 - Episode 10
Drew Thompson slips through the fingers of Raylan, Boyd, and the Detroit mob, and sets off a breakneck race to find him.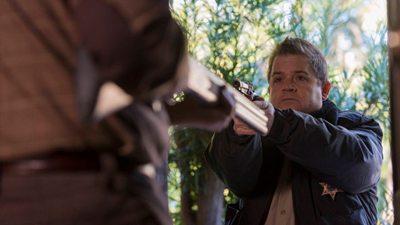 #25 - The Hatchet Tour 8.23
Season 4 - Episode 9
Boyd discovers he still has an Ellen-May problem, while Raylan goes off-book to do some dynamite-fishing with unexpected results.