Longmire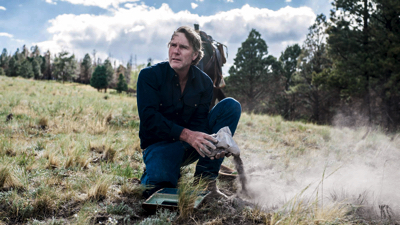 #1 - Ashes to Ashes 8.44
Season 3 - Episode 10
Walt seeks closure in his wife's murder and Henry's case; Branch is suspended but continues to investigate Jacob Nighthorse.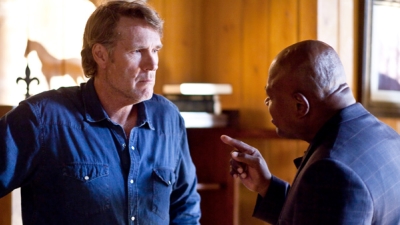 #2 - Bad Medicine 8.37
Season 2 - Episode 13
Walt and Branch team up when an apparent suicide is connected to Cady's accident. Meanwhile, Detective Fales returns with warrants, forcing Walt and Henry to face what happened in Denver.
#3 - Unfinished Business 8.26
Season 1 - Episode 10
In the first-season finale, a teen is murdered after being acquitted of raping a Cheyenne girl. Later, Walt is forced to finally confront his wife's death.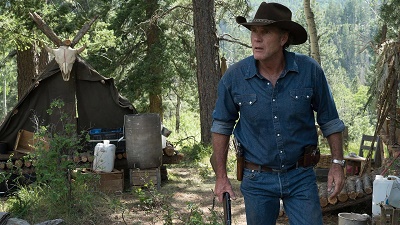 #4 - What Happens On The Rez... 8.22
Season 4 - Episode 10
The line between justice and the law gets even blurrier for Henry and Walt as their hunt for a killer intensifies.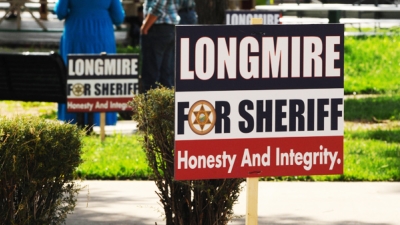 #5 - Election Day 8.09
Season 2 - Episode 10
On election day, Walt and Branch aren't thinking about politics when Cady is badly injured by a hit-and-run driver. Vic and Ferg investigate, and Walt has a flashback to when Cady was a little girl.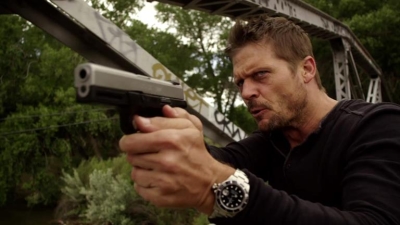 #6 - Counting Coup 8.08
Season 3 - Episode 9
Walt is seriously concerned by Branch's behavior, but makes a key discovery in the David Ridges case. Henry faces a major setback in his trial. Vic makes an important decision about her future.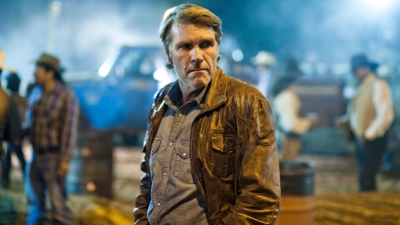 #7 - The Great Spirit 8.07
Season 2 - Episode 8
When a wild horse is found dragging a dead body, Walt discovers evidence of an illegal rodeo at a local farm. Detective Fales comes to town to talk to Henry.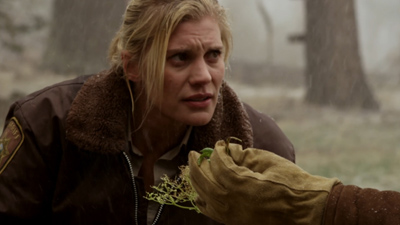 #8 - Death Came in Like Thunder 8.06
Season 2 - Episode 3
Walt and the team explore Absaroka's Basque community when a shepherd and his dog are found dead. Branch walks a thin line in his alliance with Jacob Nighthorse. Meanwhile, Cady looks to Detective Fales for answers about her mother's death.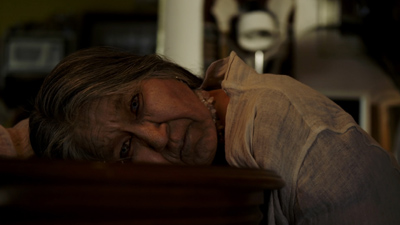 #9 - Tell It Slant 8.06
Season 2 - Episode 6
Walt is tipped off to the murder of a supposed psychic by the Contrary Warrior, a Cheyenne who does the opposite of what people expect. While deciphering his backwards clues, Walt must also deal with a public debate against Branch.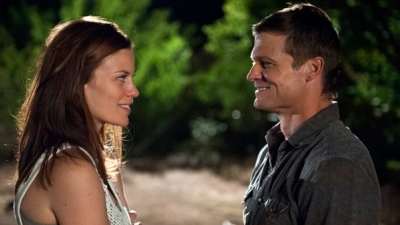 #10 - Tuscan Red 8.05
Season 2 - Episode 9
Following an explosion on the reservation and the discovery of a charred dead body, Walt is bombarded with public confrontation as the Cheyennes blame the blast on gas leaked from fracking by Newett Energy. Meanwhile, Branch reconnects with Cady and uncovers information that could help him in the election.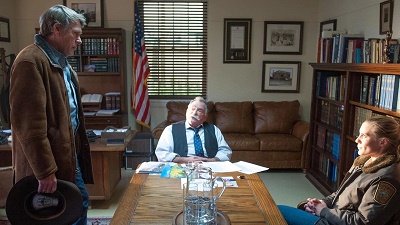 #11 - High Noon 8.05
Season 4 - Episode 3
The investigation of Nighthorse heats up, but not in the way that Walt was hoping for. Cady makes a shocking discovery.
#12 - A Good Death is Hard to Find 8.05
Season 2 - Episode 12
Longmire investigates after he receives a safe deposit box from a just-murdered inmate that contains a severed finger that is linked to both a new murder and a 20-year-old armed robbery. At the same time, Vic's paranoia peaks when she suspects she is being stalked, forcing her to confide in Walt.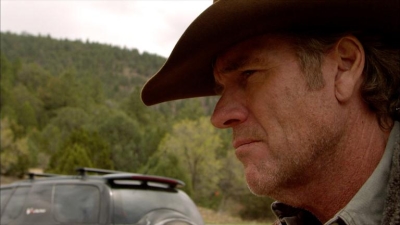 #13 - Wanted Man 8.05
Season 3 - Episode 5
Walt teams up with Lucian Connally to narrow the field of suspects in his wife's murder. Branch's behavior causes problems.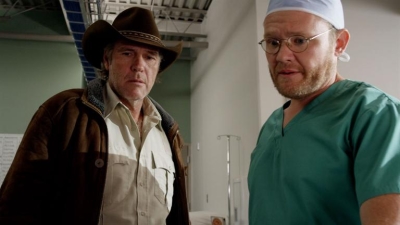 #14 - The White Warrior 8.04
Season 3 - Episode 1
Walt deals with the aftermath of Henry's arrest and Branch's shooting.The search for the shooter, however, is complicated by Branch's insistence that it was someone known to be already dead.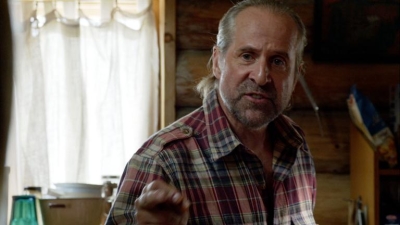 #15 - Population 25
Season 3 - Episode 7
Vic's vacation turns deadly after she and Sean are kidnapped following an accident. Walt is forced to make an unusual alliance to rescue the pair.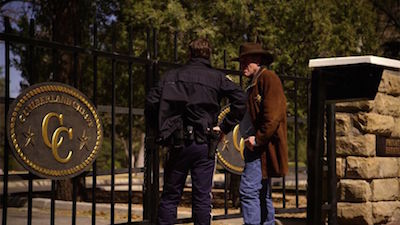 #16 - One Good Memory
Season 5 - Episode 2
Henry renegotiates his deal with Mathias. Walt's search for Donna leads to too many suspects. A phone message sends Walt down an unexpected path.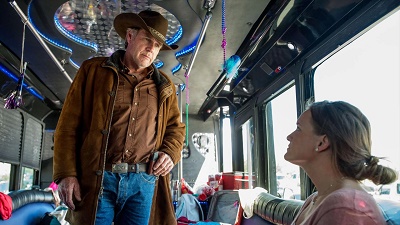 #17 - Four Arrows
Season 4 - Episode 4
A body found in the luggage of a tour bus further complicates Walt's troubles with Nighthorse. Henry makes a bold move to help a mother and son.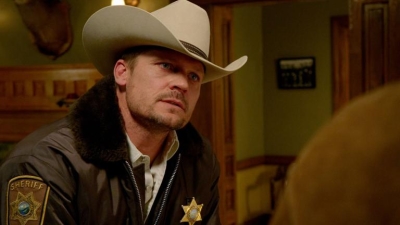 #18 - Reports of My Death
Season 3 - Episode 6
A media frenzy erupts when a long-lost heir who went missing 30 years earlier is found dead. Henry makes a risky decision on his own.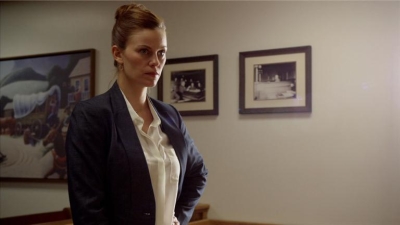 #19 - Miss Cheyenne 8.02
Season 3 - Episode 3
Walt splits his time working on a murder investigation and serving as a judge for a local pageant; Cady hopes an old friend can help with Henry's case.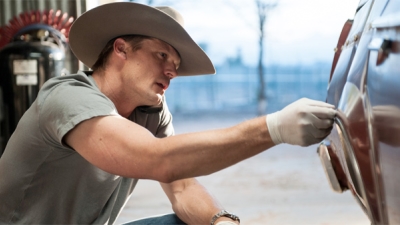 #20 - Natural Order
Season 2 - Episode 11
When a game warden is killed alongside an elk that was poached, Walt discovers a connection to a rare expensive supplement. Walt completes his sacrifice, and Branch closes in on the truth about Cady's accident.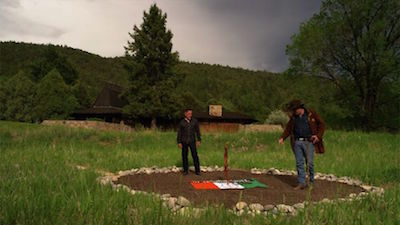 #21 - Stand Your Ground
Season 5 - Episode 8
Walt looks deeper into the Irish mob. Henry finds the book he needs, while Cady gets legal advice. Malachi and Jacob lob accusations at each other.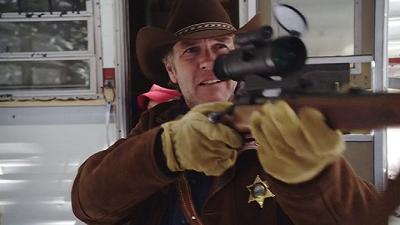 #22 - Pilot
Season 1 - Episode 1
Struggling since his wife's death and at the urging of his daughter, Longmire knows that the time has come to turn his life around. With the help of a female deputy new to the department, he becomes reinvigorated about his job and committed to running for re-election. When an ambitious young deputy decides to run against him for sheriff, Longmire feels betrayed but remains steadfast in his dedication to the community.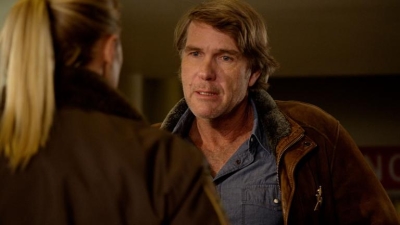 #23 - In the Pines
Season 3 - Episode 4
Walt and the team track missing teenage campers on a leadership trip in the wilderness; Branch continues his unauthorized search for his shooter.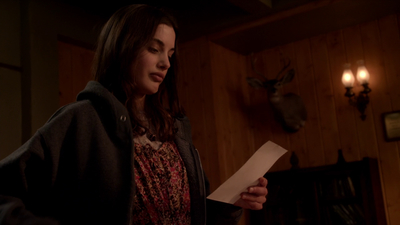 #24 - An Incredibly Beautiful Thing 8.02
Season 1 - Episode 8
Henry uses his tracking abilities to locate an unstable young woman who may be involved in the murder of a gas-station owner.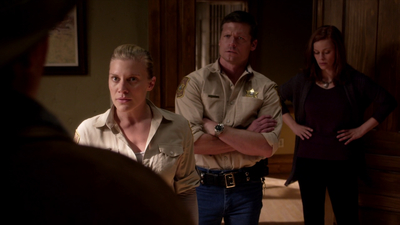 #25 - Dog Soldier 8.00
Season 1 - Episode 5
Walt and the team look into the disappearances of several Cheyenne foster children and an unregistered sex offender.