Family Matters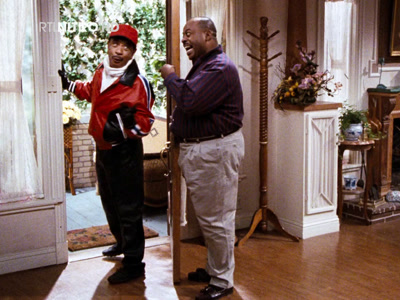 #1 - An Unlikely Match 8.90
Season 6 - Episode 13
Urkel sets an example of forgiveness after getting harassed by a gang of ruffians at school - when he discovers the ringleader has leukemia, he organizes a bone marrow drive; and a police-auction bargain overshadows Carl's good judgment.
#2 - Pop Goes the Question 8.62
Season 9 - Episode 20
Armed with flowers and diamond rings, Urkel and Stephan each pop ""the big question"" to an unsuspecting Laura. Aware that Stephan is Carl's personal favorite and seems to be the logical choice, Laura is torn between the two men. While Urkel decides that stepping aside and moving all the way to Russia is the gentlemanly thing to do, Laura struggles with her dilemma -- choose the man she wants to marry or risk losing him forever.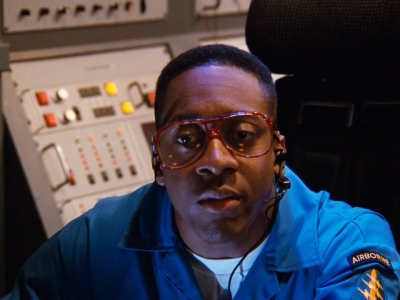 #3 - Lost in Space (2) 8.45
Season 9 - Episode 22
Urkel has to come to the rescue when a wandering satellite punctures the spacecraft in which he's traveling, preventing him and a team of astronauts from re-entering the Earth's atmosphere. With the two other astronauts on board unconscious, it's up to Urkel to repair the ship -- from the outside. Meanwhile, as Carl tries to help Harriette understand her son's need to be a police officer, Eddie's meter maid duty takes a dangerous turn. Urkel releases the satellite but starts floating away and was really in peril, but was able to use the satellite's thrusters to make it back to the spacecraft and return home to Laura.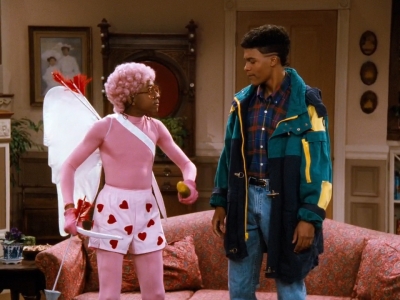 #4 - My Broken-Hearted Valentine 8.42
Season 3 - Episode 18
Lonely and depressed after breaking up with Ted, Laura grants Urkel a few bittersweet hours of bliss as her valentine; Gwendolyn charms Richie with ""yucky goo-goo stuff""; and Harriette and Carl search for admirable qualities in each other.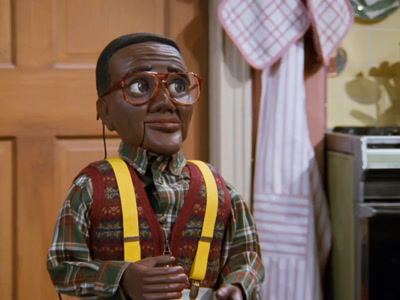 #5 - Stevil 8.31
Season 8 - Episode 7
Ventriloquist Steve's look-alike dummy comes alive on Halloween.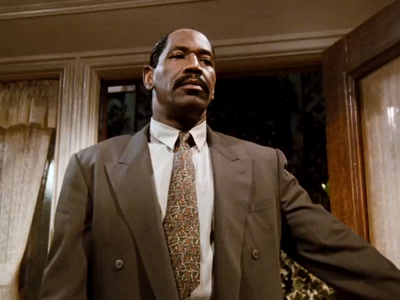 #6 - Money Out the Window 8.31
Season 5 - Episode 5
A thug named Bones pays Eddie a visit after Waldo and Weasel enlist Eddie in their football-betting venture.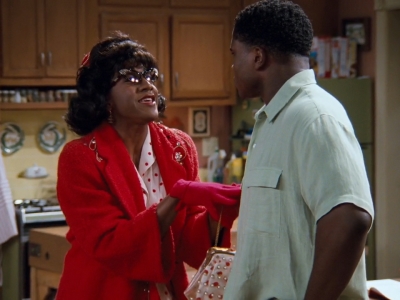 #7 - Dumb Belle of the Ball 8.31
Season 9 - Episode 3
When Myrtle ends up hospitalized after saving Eddie from being hit by an oncoming car, he promises to take her to the debutante ball. Myrtle is thrilled when her Prince Charming, Eddie Winslow - ""the gravy on her biscuits,"" escorts her to the Biloxi Debutante Ball. Meanwhile, Laura disappoints Carl when she goes to the Sizzle Club in a skimpy dress after agreeing to change into something less revealing.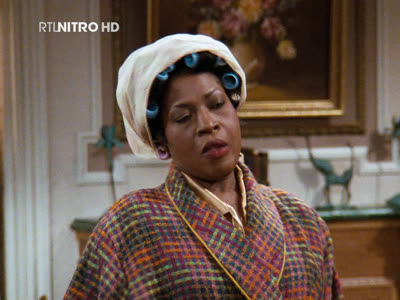 #8 - Par For the Course 8.30
Season 6 - Episode 7
Duffer Carl is reluctant to stand up to his cheating boss during a round of golf, but Harriette isn't reluctant to go looking for Laura when she misses her curfew.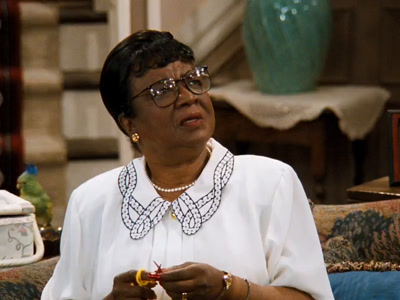 #9 - Grandmama 8.27
Season 5 - Episode 7
The NBA's Larry Johnson plays Grandmama (his TV-ad alter ego), who becomes Urkel's new partner in a city basketball competition after Eddie dumps Urkel for star player Kenny.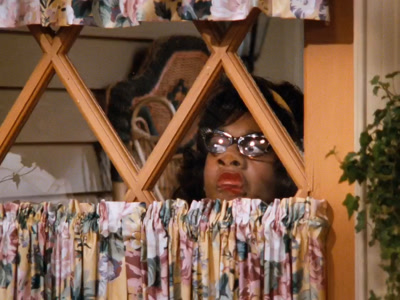 #10 - She's Back 8.25
Season 7 - Episode 6
Jaleel White has a dual role as Myrtle, Urkel's visiting cousin from Biloxi - who shows plenty of moxie when she squares off with Greta for Eddie's affections. The Winslows breathe a sigh of relief when Steve goes away to visit his parents in Russia. Unfortunately, Steve's Southern belle cousin, Myrtle Urkel, appears to pursue her true love - Eddie.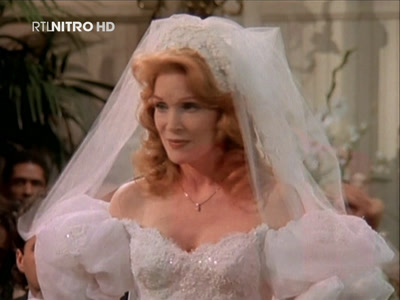 #11 - Wedding Bell Blues 8.20
Season 6 - Episode 16
Urkel and Carl risk their lives to save the distraught Mr. Looney from committing suicide when he is jilted on hi s wedding day; meanwhile at home, Laura fumes when her parents are more protective of her than of Eddie.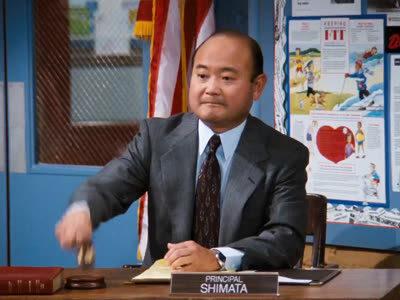 #12 - Presumed Urkel 8.20
Season 5 - Episode 16
When accident-prone Steve is blamed for a chemistry lab explosion, Laura represents him at a school trial.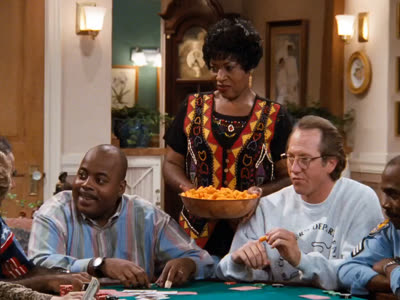 #13 - Bugged 8.20
Season 7 - Episode 3
Steve has a secret crush on Agnes fellow bug collector. Steve meets a gorgeous bug collector, Agnes Pritzker, on the Internet and invites her over to trade insect specimens. Steve fantasizes about kissing her and feels so guilty that he confides in Laura. Laura tells him to confess to his girlfriend, Myra, if it bothers him so much. Steve worries about Myra's reaction, but when he tells her about his thoughts of cheating on her, she says it's okay to fantasize, just not to act on it. Meanwhile, Harriette insists that Carl allow her boss, Nick Neidermeyer (Orbach), to play poker with him and his buddies in their weekly game. Nick wins repeatedly, makes obnoxious jokes and acts rudely. But Carl and the others endure it so Harriette doesn't get in trouble at work. Finally, at the next game, Harriette confronts Nick about his behavior and finds out that he will be transferred to a lower division and has no power over her anymore. Carl and Harriette throw Nick out of the house.
#14 - Life of the Party 8.15
Season 2 - Episode 18
At a rooftop party, some kids spike Steve's punch; and Rachel must talk him down from the ledge.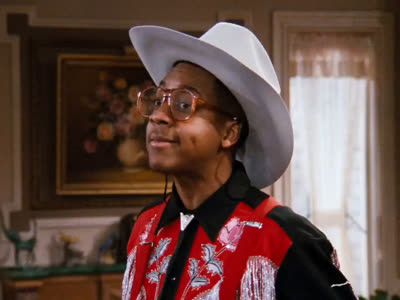 #15 - Aunt Oona 8.14
Season 5 - Episode 23
Urkel's accident-prone Aunt Oona visits shy, dowdy woman who get a confidence-building makeover from Harriette and then takes her new-found confidence to a karaoke bar, where chaos erupts when she holds a singing contest.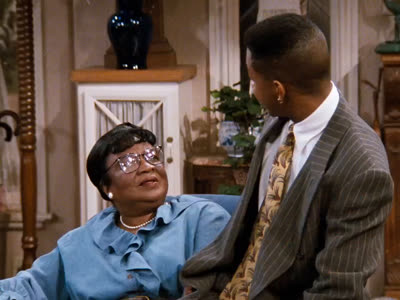 #16 - Stefan Returns 8.12
Season 5 - Episode 24
Laura pleads with Urkel to step back into his transformation chamber and bring back her perfect guy the handsome, cool, caring Stefan Urquelle. Freddy Jackson sings You Are My Lady"".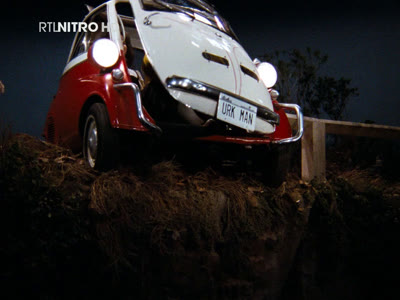 #17 - Paradise Bluff 8.12
Season 6 - Episode 9
Urkel's life flashes before him atop Paradise Bluff, where Myra hands him an ultimatum; and Harriette rates her mate and finds Carl needs to spice up his technique - at barbecuing.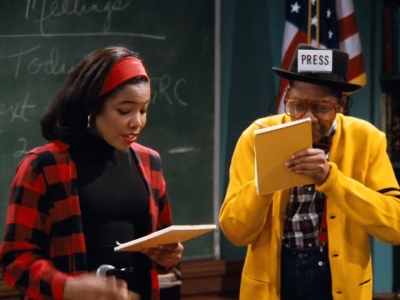 #18 - Woman of the People 8.10
Season 3 - Episode 19
When squeaky-clean Laura enters the race for student-council president, snooty rival Cassie Lynn vows to gather dirt on her. Meanwhile, neighbors elect Harriet Neighborhood Watch leader and Carl is down in the dumps about it.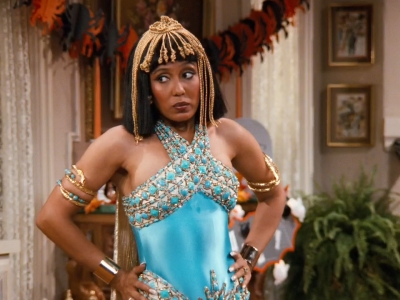 #19 - Whose Kid Is it Anyway? 8.08
Season 4 - Episode 7
Richie is upset when Eddie's hot Halloween date conflicts with his promise to take his little brother trick or treating.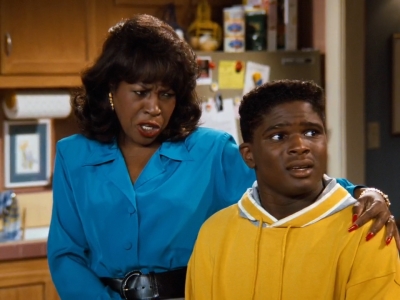 #20 - Rumor Has It 8.08
Season 4 - Episode 5
As rumors begin to fly that Ted has ""scored"" with Laura, Urkel must warn her that the guy she's dating means to boost his rep by ruining hers.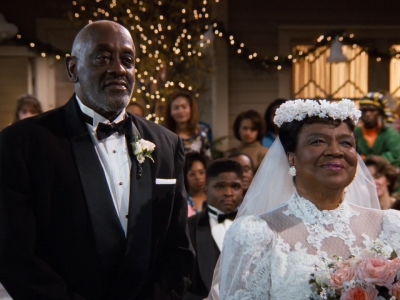 #21 - Mama's Wedding 8.08
Season 4 - Episode 19
Thanks to Eddie, Mother Winslow's ""simple family wedding"" brings more than the family bargained for 150 extra guests.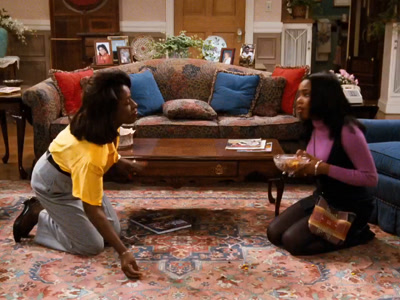 #22 - Car Wars 8.08
Season 5 - Episode 9
Laura believes that by donning a moustache and men's clothing she'll be better prepared to haggle with a sexist used-car dealer ; Steve is close to ruining Eddie's love life.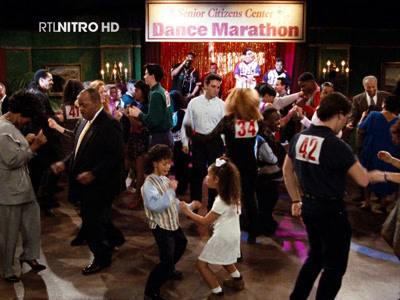 #23 - They Shoot Urkels, Don't They? 8.00
Season 6 - Episode 24
Grandma Winslow and Fletcher's senior citizens home is in need of financial assistance. The Winslows propose holding a dance marathon to raise the money. This becomes the perfect oppurtunity for Carl to proove himself the most endurant over Steve. He is tired about hearing from everyone how Steve almost defeated him in an arm wrestling contest they had despite the fact that Carl did win. All For One starts up the dance marathon. Laura is partnered up with Waldo's distant cousin Bob who turns out to be a very short man. Laura is afraid of saying something offensive in front of Bob. But when Laura accindentally does, Bob assures her that it's all right, that he cant help being a short man. The dance goes on late into the night by one or two in the morning Harriet and Myra want to give but Carl and Steve refuse. The girls leave Carl and Steve anyway so the competition is between Carl and Steve alone. By 3am Grandma Winslow and Fletcher announce the dance marathon over since they a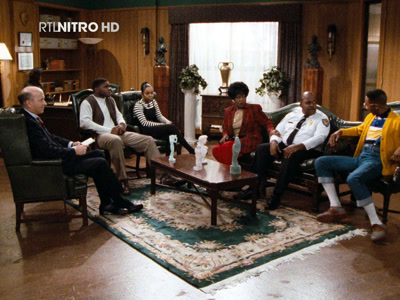 #24 - What's Up Doc? 8.00
Season 6 - Episode 21
After six years of Urkel-agony, the Winslows finally admit themselves into therapy where we look into the history of the chaotic effects that Steve has had on the Winslows. In the end, Steve begins to realize the damage he has done but Harriet defends his case by explaining the good things Urkel has done for the Winslows that overpowers the bad (including the two times that Steve has saved Carl's life). On the way out, Urkel causes more damage to the therapist's office than he did coming in.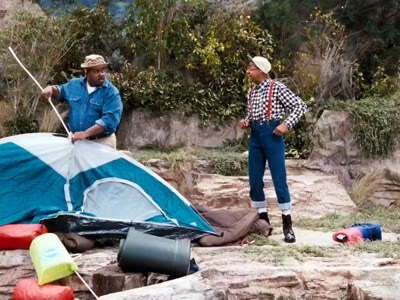 #25 - A-Camping We Will Go 8.00
Season 5 - Episode 21
Urkel tags along on Carl's camping trip in Minnesota and an irritated Carl stubbornly refuses to listen to know- it-all Urkel's words of warning about bears and geysers; Harriette seeks a job.