Everwood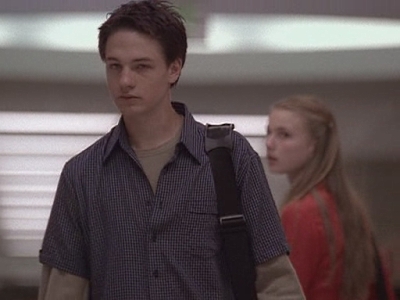 #1 - The Kissing Bridge 8.15
Season 1 - Episode 4
Dr. Brown and Dr. Abbott must put their striking differences aside to educate the town of Everwood after several of their teenaged patients are diagnosed with a sexually transmitted disease. To make sensitive matters worse, Dr. Abbott has reason to suspect that his son, Bright, may have been intimate with one of the patients. Meanwhile, Ephram pushes his romantic feelings aside to comfort Amy who is distraught over not being able to go to the Fall Dance with her boyfriend who remains in a coma.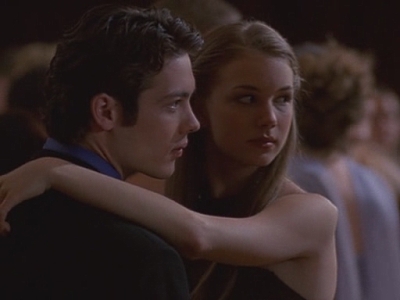 #2 - Episode 20 8.06
Season 1 - Episode 21
Dr. Brown faces one of the toughest moral decisions of his career when a distraught pregnant teenager (guest star Kate Mara) and her father (guest star Kevin Tighe) come to him for guidance about terminating her pregnancy. Meanwhile, Ephram is humiliated in front of the entire school when his date for the Spring Formal ditches him at the dance to make-out with her boyfriend. Lastly, Amy and Colin (Mike Erwin) have a huge fight when she chooses to console Ephram against Colin's wishes.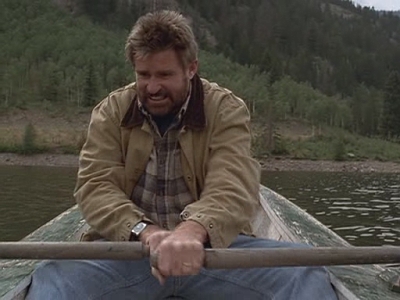 #3 - Friendly Fire 8.05
Season 1 - Episode 3
Andy's neighbor and friend Nina (Stephanie Niznik) is ostracized by the townspeople when they discover she is a surrogate mother for a woman in her mid-50s. Andy's clumsy attempt to come to Nina's defense backfires, but she turns to him and Ephram for help when the baby makes an unexpectedly early arrival. Meanwhile, Ephram is dealt an emotional blow when Amy disinvites him to a party in order to gain the approval of her friends; and Delia attempts to befriend the school bully, Magilla (guest star Bret Loehr).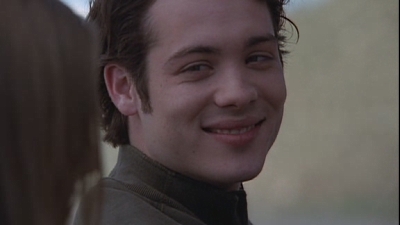 #4 - Home 8.03
Season 1 - Episode 23
As the day of Colin's (guest star Mike Erwin) surgery approaches and emotions run high, Andy takes Ephram and Delia on a road trip to his old medical school to consult with his mentor, Dr. Donald Douglas (guest star Philip Baker Hall). Back in Everwood, Colin kidnaps Amy and Bright in the middle of the night to surprise them with a special day of memories and hopes for the future.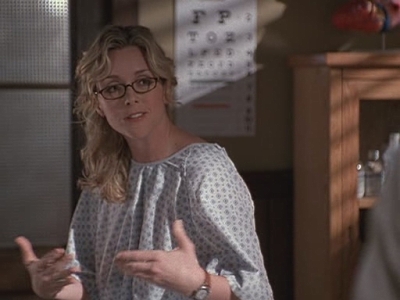 #5 - The Doctor Is In 8.03
Season 1 - Episode 6
Andy meets with Colin's parents to discuss a potential course of treatment for the comatose teen. Amy is heartbroken and Ephram is furious when Andy decides against performing a risky operation on Amy's comatose boyfriend. Meanwhile, Delia is forbidden from playing with her only friend, Magilla (guest star Bret Loehr), after his parents discover them playing dress up. Dr. Trott, a traveling psychologist (guest star Jane Krakowski) sets up shop and stirs up the emotions of several townspeople who seek her guidance, much to the chagrin of a distrustful Dr. Abbott.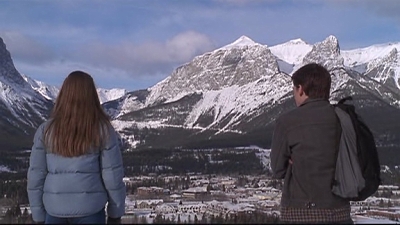 #6 - Pilot 8.01
Season 1 - Episode 1
After his wife is killed in a car accident, Dr. Andrew Brown (Treat Williams) moves his 15-year-old son, Ephram (Gregory Smith), and 9-year-old daughter, Delia (Vivien Cardone), to the idyllic environs of Everwood to make a new start. In the opener, the relocation sparks harsh words and hurt feelings between the emotionally distant father and his neglected son, despite Andrew's attempts to reconnect with the teen. The good doctor also runs afoul of the town's only other physician when he decides to open his own practice---right across the street from his rival's office.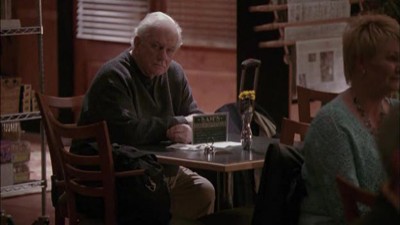 #7 - Reckoning 8.01
Season 4 - Episode 19
Andy's father, whom the Brown's haven't seen in 15 years, pays a visit to Everwood surprising Andy, Ephram and Delia. Ephram and Amy try to cheer Bright up and take him out to celebrate his 21st birthday. This ends badly when a drunk Bright falls through a window and ends up in hospital. Hannah rushes to Bright's side, leaving Nick behind on their date. Jake's big question last week, gets an answer from Nina as she has decided to move to LA. Andy is not happy about this. Edna and Irv decide to drive all over the country for their retirement.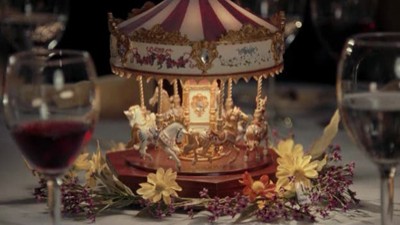 #8 - Foreverwood (1) 8.00
Season 4 - Episode 21
While packing up her house and preparing to leave Everwood with Jake, Nina tells Hannah that she knows Andy bought an engagement ring for her. Hannah convinces Nina to sneak into the house while the Browns are out to get a look at the ring. Later, Jake finds out about the ring and confronts Andy once again about his feelings for Nina. At Delia's Bat Mitzvah, Amy watches Ephram with his new girlfriend Stephanie, and realizes her feelings for Ephram are still strong. When one of Harold's patients leaves her baby on the Abbott's doorstep, Harold wrestles with the right course of action while Rose immediately becomes attached to the little girl.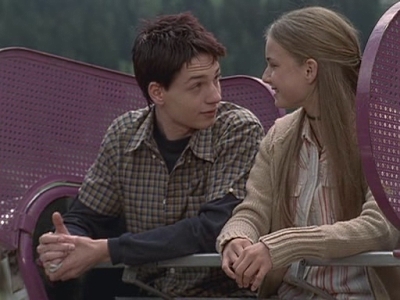 #9 - The Great Doctor Brown 7.98
Season 1 - Episode 2
Andy and Ephram's fragile relationship is further strained when it appears that Andy is once again putting work before family. Meanwhile, as the town of Everwood celebrates its annual Fall Thaw Festival, Ephram's interest in Amy continues to blossom. Although Bright tells Ephram that Amy is using him just go get his father to get Colin out of coma. Delia gets into trouble at school for questioning her teacher's antiquated rules.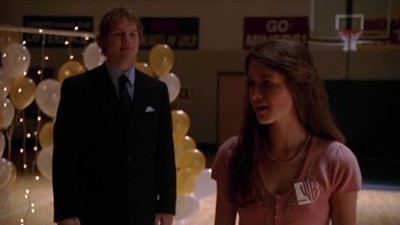 #10 - So Long, Farewell... 7.97
Season 4 - Episode 8
With Hannah leaving for Minnesota in a few days with her mother (guest star Jayne Brook, "Chicago Hope"), Bright and Amy find themselves taking the loss of their girlfriend and best friend, respectively, harder than even they expected. Jake sets out on a high-risk bike trip with his friend, Cliff (guest star Simon Rex), that takes a near fatal turn; Andy and Harold uncharacteristically decide to go skydiving after hearing of Jake's daredevil ways; and Reid (guest star Justin Baldoni) keeps his promise to Ephram and backs off from pursuing Amy, leaving her feeling all the more lonely.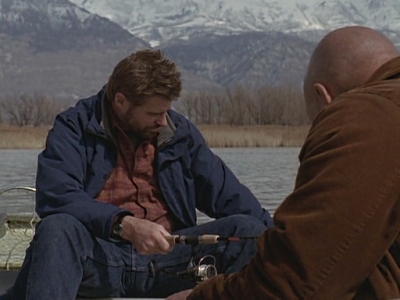 #11 - Fear Itself 7.97
Season 1 - Episode 22
Resentful at being forced to accompany Andy and Irv to a remote lake cabin, Ephram takes a small boat out alone and his inexperience leads to a serious accident and a night of terror for Andy. Meanwhile, Colin and his parents must decide whether to allow Dr. Brown to perform a second dangerous surgery; and Nina confronts her husband Carl after she accidentally discovers he is having an affair.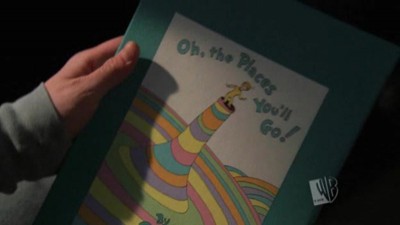 #12 - Oh, The Places You'll Go 7.96
Season 3 - Episode 21
Ephram prepares to leave for Europe as he feels that he has nothing left for him in Everwood. However, he's caught off-guard and questions his plans when Andy reveals the secret that Amy has been keeping from Ephram. Meanwhile, Nina and Jake contemplate going into business together, but the stress on their relationship proves a big obstacle to overcome. Meanwhile, Bright finally confesses he has feelings for Hannah.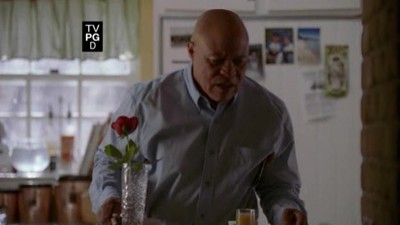 #13 - Goodbye, Love 7.95
Season 4 - Episode 20
Ephram reveals information about his dad to Nina that surprises her and adds a new twist to her inner Andy-or-Jake struggle; Andy finds more of a connection with his dad (guest star Charles Durning), who's still in town; Amy and Ephram recall a moment from their past that helps Amy realize that Ephram is always there for her. Lastly, Hannah and Bright come together as friends, realizing that there's still a close bond between them.
#14 - Three Miners From Everwood 7.94
Season 2 - Episode 7
When a coal mine collapses, Dr. Brown, together with Edna, Linda and Harold Abbott, rush to the scene to assist their neighbors. One miner is Will Cleveland (guest star James Earl Jones), a jazz pianist who has recently become Ephram's mentor. The other is Abbott's next door neighbor (guest star Beau Bridges), whose outrageous building plans Harold has tried to thwart. The third one, Andy's patient Ellie Beels (guest star Kirsten Nelson), who has been trying to conceive a baby. All three doctors utilize their special skills under terrible conditions, but it is Andy who must confront his biggest fears in order to save lives.
#15 - We Hold These Truths 7.91
Season 1 - Episode 7
The former Big Apple neurosurgeon, Dr.Andrew Brown, puts on his scrubs for the first time since he relocated his family to Colorado to operate on Amy's comatose boyfriend, Colin (Mike Erwin), with the help of his friend and surgery partner from New York, Dr. Brian Holderman (guest star Lamont Thompson). Adding to his performance anxiety is the identity of the patient---Colin Hart, the boy who was dating Amy before she stole Ephram's heart. It also doesn't help that the tricky procedure he plans to perform has never been attempted before. Amy leans on Ephram for support as she awaits the outcome. Meanwhile, an emotional Bright breaks down and admits what actually happened the day of the car accident as Colin's former life in Everwood is also revisited as flashbacks reveal some startling secrets about the teen's last days before the accident that put him in the hospital.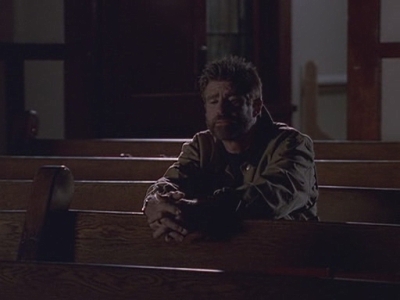 #16 - Till Death Do Us Part 7.88
Season 1 - Episode 8
As his wedding anniversary draws near, Andy loses all hope and questions whether he will ever feel his life is worth living again. Meanwhile, Ephram and Amy share their first kiss while on a field trip, and Dr. Abbott has a panic attack when his wife Rose(Merrilyn Gann) proposes they take salsa dancing lessons. Andy also helps a couple whose marriage problems are caused by hives.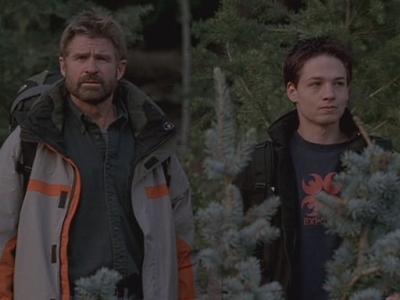 #17 - Deer God 7.87
Season 1 - Episode 5
After a lost deer makes the Brown's backyard its new home, Andy insists on accompanying Ephram who decides to help the animal find its way home to the wilderness, where the journey includes a long hike through the mountains. Meanwhile, Ephram finally admits to Amy that he never asked his father to consider operating on her boyfriend, Colin, who is in a coma. Lastly, Delia questions the existence of God after a classmate tells hear that he doesn't believe in higher beings.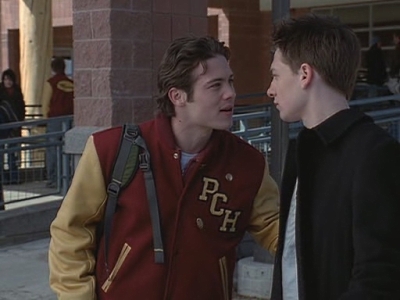 #18 - The Miracle of Everwood 7.87
Season 1 - Episode 19
Although Amy and Bright are still living in denial regarding the state of Colin's (Mike Erwin) recovery, Ephram can't ignore the bad signs any longer after he witnesses Colin freaking out and vandalizing the gym teacher's office. Meanwhile, a New York Magazine reporter pays a visit to Dr. Brown in hopes of uncovering the truth behind why the famed surgeon is still living in Everwood. And Delia decides to secretly spend the night in the Museum of History while on a school field trip.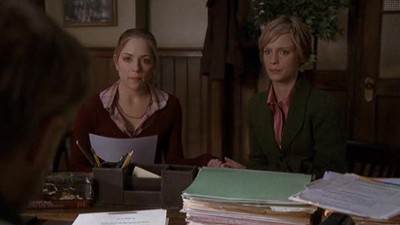 #19 - An Ounce of Prevention 7.86
Season 4 - Episode 13
An eighteen-year-old girl wants Andy to check her for the breast cancer gene, as it runs in her family. The girl and her older sister (who already had cancer and a double mastectomy) go see Andy for the results. Bright and Hannah are out on a date when something happens to both of them, and they call Harold. Kyle doesn't want lessons from Ephram anymore, again.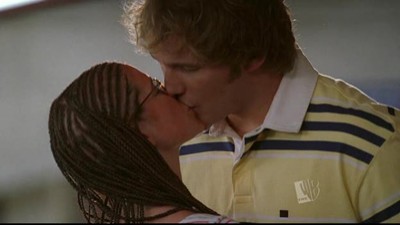 #20 - A Kiss to Build a Dream On 7.84
Season 4 - Episode 1
The fourth season begins with a nice wedding of an unexpected couple and kiss at the airport for couple Bright and Hannah in Everwood. Nina finally chooses between the two men she loves - Andy and Jake while at Delia's behest. Amy develops a new friendship with college-age student Reid (guest-star Justin Bardoni) while waiting on her mother Rose at the hospital. Also, Amy and Rose find that Rose's cancer has driven them apart rather than brought them together. Bright flirts with a new girl who might become his roommate, but is more involved in knowing what girlfriend Hannah scribbled off the postcard that she sent to him. Lastly, Ephram makes an emotional return to Everwood just in time for an unexpected wedding.
#21 - Where the Heart Is 7.84
Season 3 - Episode 22
With Ephram (Gregory Smith, who does not appear in the episode) gone and no longer feeling any significant ties to Everwood, Andy consults with Delia and contemplates accepting a prestigious position with a Chicago hospital. Uncharacteristically upset over this bit of news, Harold takes it upon himself to give Andy a reason to stay. Meanwhile, Jake moves in with Nina, causing Andy to question whether he should rock the boat by telling her how he really feels, and Bright finally admits his feelings to Hannah.
#22 - The Next Step 7.84
Season 4 - Episode 2
Andy learns that Ephram has no intention of moving back home, while Bright invites Ephram to move in with him and Reid (Justin Baldoni). Meanwhile, Hannah (Sarah Drew) begins to worry about the long term possibilities for her relationship with Bright after he shares his "three dates and out" policy; Harold suspects Andy is up to something after he frequently goes missing from the office. Nina and Jake have the grand opening for their new restaurant, Sam's. Nina is having a hard time convincing Everwood patrons on her new restaurant politics as "Mama Joys" is officially gone. But Nina gets some help when a couple of celebrities walk in and like her new establishment. Lastly, Ephram and Amy finally confront the unspoken fate of their relationship.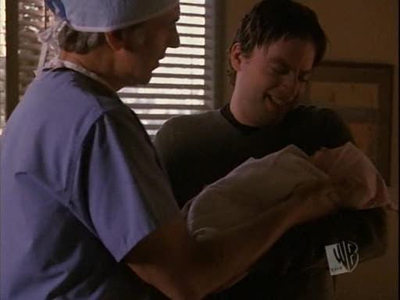 #23 - Enjoy the Ride 7.83
Season 4 - Episode 18
Just out of the hospital and wanting to start his life over, Reid asks Amy out on a date. Amy talks a very reluctant Hannah into a double date with Amy's friend Nick, leaving Bright to deal with his pain and jealousy. Delia panics when her Bat Mitzvah falls on the same day as the birthday party of the most popular girl at school. Nina tries to deal with her confusing emotions over Andy and realizes she will have to make a decision when Jake asks her to move to Los Angeles with him. Harold points out to Rose that they were so caught up in the adoption procedure they've been taking each other for granted.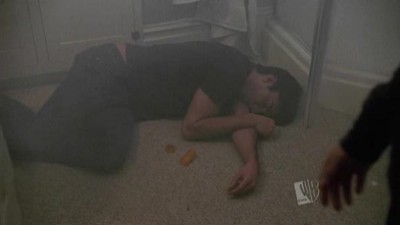 #24 - All the Lonely People 7.83
Season 4 - Episode 17
Ephram rescues Reid from attempted suicide as Reid suffers depression from finding out that he has been kicked out of Med School. Nina confesses to Andy that she still shares feelings for him. A necklace is passed between Harold and Bright as each try to apologize to Rose and Hannah.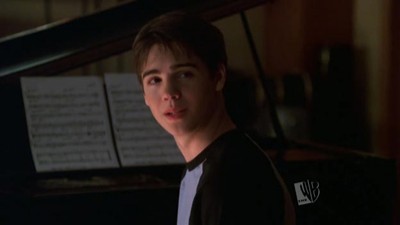 #25 - Pieces of Me 7.82
Season 4 - Episode 4
Ephram is back in town and is giving piano lessons at ECC now. Ephram begins his piano tutor session with a 13 year-old Kyle Hunter who has a major attitude. He doesn't want to play the "classical crap" though. He wants to go to Julliard, which Ephram finds funny but isn't as amused when he insults him a lot on his Julliard past. Nevertheless, once Kyle starts playing he is extremely good and Ephram is intrigued.