Desperate Housewives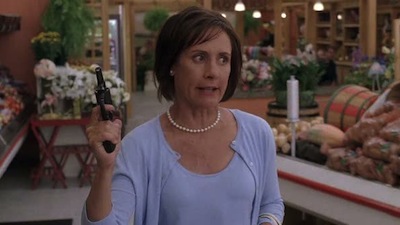 #1 - Bang 8.75
Season 3 - Episode 7
Everyone's lives on Wisteria Lane are forever changed when Carolyn Bigsby holds shoppers hostage at a local supermarket. Meanwhile, Gabrielle and Carlos finish dividing their assets: Gabrielle gets the house, and Carlos gets everything in it. Susan is preparing to go to Paris with Ian.
#2 - Finishing the Hat (2) 8.74
Season 8 - Episode 23
Everything that begins must eventually end. This episode of beginnings and endings walks us both backwards and forwards as we take our final stroll down Wisteria Lane.
#3 - Give Me the Blame (1) 8.55
Season 8 - Episode 22
Bree's trial finally comes to an end with a surprise confession. Tom takes steps to finalize his divorce.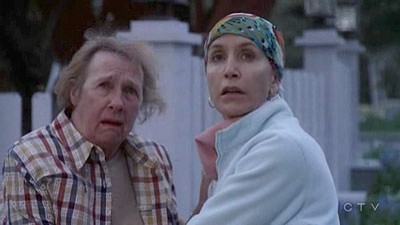 #4 - Something's Coming 8.47
Season 4 - Episode 9
A tornado comes to Wisteria Lane, forcing residents into basements, cellars and safe rooms, and destroying homes and lives. Meanwhile, Susan ends up at the hospital after falling down the stairs.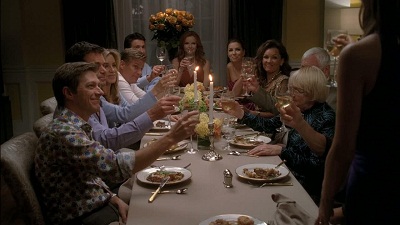 #5 - Come on Over for Dinner 8.40
Season 7 - Episode 23
The Wisteria Lane residents each enjoy a progressive dinner; Renee begins a short-lived relationship with a bartender; Bree sees a connection with Chuck; the housewives cover up a fatal accident.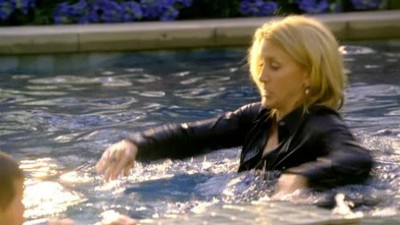 #6 - Pilot 8.31
Season 1 - Episode 1
Looking down on her friends and family isn't a way of life for Mary Alice Young. It's a way of death. One day, in her perfect house, in the loveliest of suburbs, Mary Alice ended it all. Now she's taking us into the lives of her family, friends and neighbors, commenting from her elevated POV. Her husband's acting suspicious, the neighbors are talking, and her girlfriends are wondering why one of their own would do something so rash… and so messy.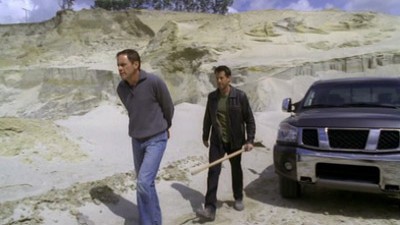 #7 - One Wonderful Day 8.30
Season 1 - Episode 23
Bree confides that she feels guilty because she and Rex were having a fight when he had his heart attack and that now he needs a pacemaker. Lynette's marriage takes a dramatic turn after an upset Tom vows that it is now her turn to go back to work and he'll be staying home with the kids. Carlos finally learns that John and Gabrielle have been lovers for a while, and vows revenge as he is carted off to jail. Mike takes Paul out to a deserted quarry, intending to shoot him.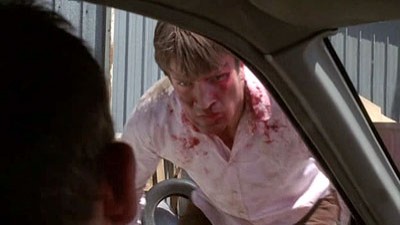 #8 - Free (2) 8.29
Season 4 - Episode 17
After Katherine announces that she has to leave town, Bree is left responsible for catering Bob and Lee's wedding. Gabrielle finds $118,000 in Ellie's teddy bear. Susan realizes she will soon lose someone she loves. Katherine Mayfair's secrets are finally revealed, and several residents of Wisteria Lane are faced with deadly threats.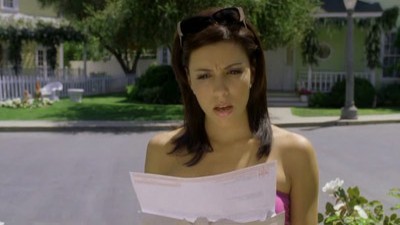 #9 - Goodbye For Now 8.28
Season 1 - Episode 22
Susan and Mike decide to move in together, much to Edie's displeasure. Meanwhile, Lynette takes steps to make sure Annabel doesn't come between her and Tom. Also, Bree comes to a realization about her "buddy" George the pharmacist who continues to interfere in her and Rex's lives. Carlos' legal problems take a turn for the worse, when Gabrielle decides to leave him. Mrs. Huber's journal reveals some secrets. Lastly, two new faces arrive on Wisteria Lane.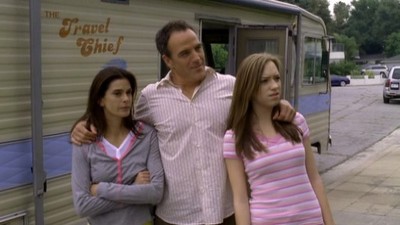 #10 - Remember (1) 8.27
Season 2 - Episode 23
Flashbacks take us back to to moving-in day on Wisteria Lane for Bree, Lynette, Susan and Gabrielle and how Mary Alice brought them all together. Back in the present, Bree gets some frightening news. Susan moves into a trailer after her house was burnt down. Lynette and the kids are staying at a hotel. After seeing a report on the news, Gabrielle believes Carlos died. Paul begs Zach to get him a good lawyer via Noah.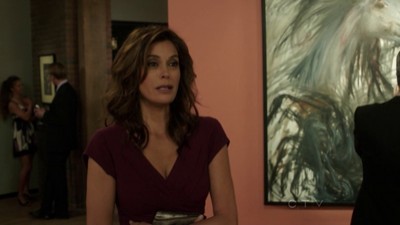 #11 - Suspicion Song 8.26
Season 8 - Episode 8
Detective Chuck Vance begins harassing Bree as his suspicions about her involvement in the disappearance of Alejandro grow; after using the murder of Gaby's stepfather as inspiration for her art school projects, Susan must find a way to graciously decline art school teacher Andre's (Miguel Ferrer) invitation to display and sell her paintings at a gallery showing; when Carlos's drinking gets in the way of his ability to work, Gaby goes to The Office in an effort to save his business from losing a multi-million dollar account; and on the occasion of their 22-year anniversary, Lynette comes up with a plan to try to salvage her marriage to Tom.
#12 - Down The Block There's a Riot 8.26
Season 7 - Episode 10
Paul's nefarious plan for Wisteria Lane is put into full effect. Juanita discovers that she isn't Gabrielle's biological daughter, and Bree invites Keith (guest star Brian Austin Green) to move in with her, whilst Tom is confronted about his past indiscretion with Renee.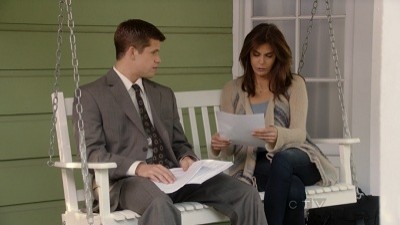 #13 - She Needs Me 8.26
Season 8 - Episode 15
Susan offers to help the father of Julie's baby raise the child; Bree agrees to go to Maine with Orson - perhaps for good; Karen pleads with Gaby not to tell Roy about her condition; and the loan shark who threatened Ben sets out to ruin Renee.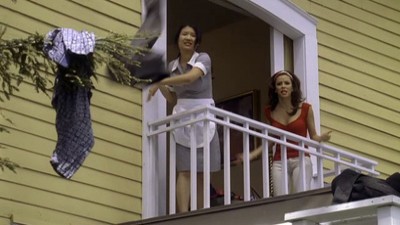 #14 - Remember (2) 8.26
Season 2 - Episode 24
Flashbacks take us back to key moments in time for Bree, Lynette, Susan and Gabrielle and how they connect to the present. After hearing Betty's message on her cellphone, Bree realizes she needs to escape from the psychiatric hospital and help Danielle, who has run away with him. When he sees Mike buying an engagement ring, Karl buys Susan a house. Lynette learns the truth about Tom's secret trips, while Gabrielle discovers a shocking secret her husband has been keeping from her.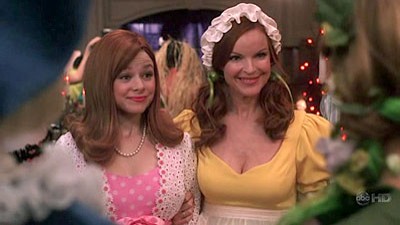 #15 - Now I Know, Don't Be Scared 8.25
Season 4 - Episode 6
This is the show's first Halloween episode. Edie Britt's biggest fear comes true when Carlos walks out on their relationship. Susan finds Mike's father, who was supposedly dead. Danielle goes into labor right in the middle of the Halloween party... and somebody has to deliver the baby.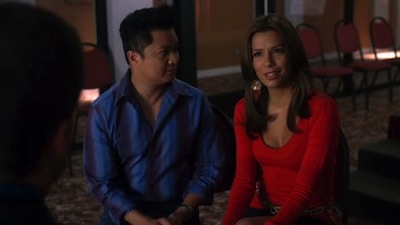 #16 - The Miracle Song 8.22
Season 3 - Episode 10
The residents of Wisteria Lane celebrate their annual holiday block party. Meanwhile, Gabrielle sets her eyes on a father of a girl she's coaching. Mike is arrested for Monique's murder. Thanks to Lynette, mothers of the neighborhood arrange a protest against Art. This causes his sister a heart attack. And Susan has to cook dinner for Ian's parents.
#17 - Lost My Power 8.20
Season 8 - Episode 20
With Mike gone, Susan attempts to build a car for MJ's father-and-son school soapbox derby; Bree's attorney, Trip, learns of her previous drunken sexual spree and needs her to come clean about it in order to help strengthen her case; Lynette tries to cause some negative friction between Tom and his girlfriend, Jane, by flirting with his boss and getting him to pile more work on her estranged husband; Gaby is furious with Carlos when he tries to poach one of her rich, personal shopper clients (Doris Roberts) and talk her into helping with his newly formed charity organization; and Renee discovers that Ben is keeping a secret from her about his involvement with Bree -- and the body found at his work site.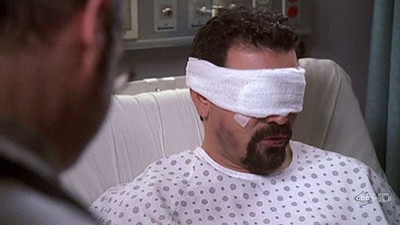 #18 - Welcome to Kanagawa 8.18
Season 4 - Episode 10
In the aftermath of the tornado, the residents of Wisteria Lane try to rebuild their lives. Katherine discovers someone may know her secret while Lynette faces the possibility of her family's fate.
#19 - The People Will Hear 8.18
Season 8 - Episode 21
In the penultimate episode leading into the two-hour finale of this landmark series, as her trial nears, Bree begins to fall for her attorney, Trip; Susan becomes concerned when Julie doubts Porter's commitment to be a hands-on father to their unborn baby; as Tom gets closer to being transferred to India for his job - thanks to Lynette - she begins to have second thoughts and tries to convince his boss to rescind the move; and the ladies are shocked about Gaby's nonchalant attitude as Bree continues to stand trial and take the fall for Carlos in the murder of Alejandro.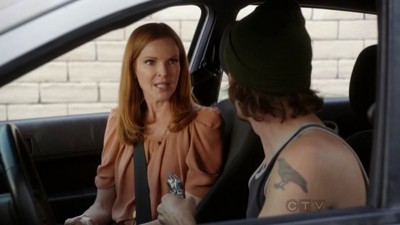 #20 - Secrets That I Never Want to Know 8.18
Season 8 - Episode 1
While Bree gives Chuck a ride, a smell becomes noticeable; Gabrielle seeks out a priest in order to help Carlos with his problem; Ben Faulkner, a new neighbor, meets Renee; Susan withdraws from her friends because of what happened to Alejandro.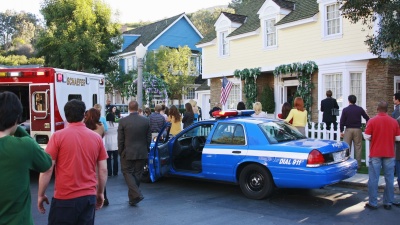 #21 - The Best Thing That Ever Could Have Happened 8.16
Season 5 - Episode 13
When Eli Scruggs (Beau Bridges), the neighborhood handyman, passes away, the residents of Wisteria Lane realize how much he affected their lives.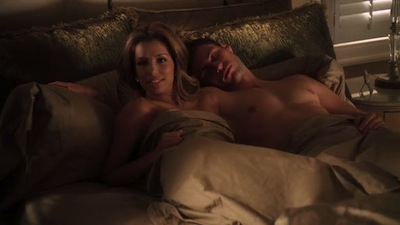 #22 - Nice She Ain't 8.16
Season 3 - Episode 5
The divorce between Gabrielle and Carlos reaches new levels of bitterness. Susan is determined to jog Mike's memory, and realizes Edie has been posing as his girlfriend since he woke up. Tom decides that his dream is to open a pizza parlor, and Lynette is not delighted. Bree tries to break up Danielle and her history teacher, who's been having an affair with her. Meanwhile, Mike's phone number is discovered on a dead woman's body.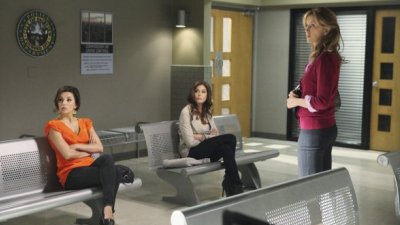 #23 - Putting it Together 8.16
Season 8 - Episode 9
Gabrielle, thinking the worst, goes on a frenzied search for Carlos after he unexpectedly checks out of rehab. Meanwhile, a desolate Bree goes on a drinking binge and finds herself in a desperate situation.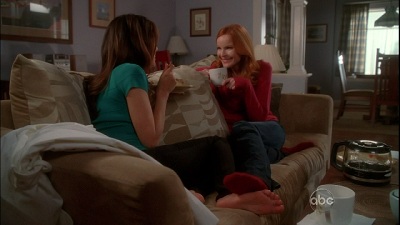 #24 - The Lies Ill-Concealed 8.15
Season 7 - Episode 19
Gaby covertly meets Bree when Carlos forbids them from being friends after learning the truth about his mother's death. Meanwhile, saved by the late Beth Young's kidney donation, Susan begins to have some inappropriate dreams about Paul; Lynette is reluctant to be the "plus one" when she accompanies Tom to a weekend conference featuring the nation's top executives; and Felicia tries to regain Mrs. McCluskey's trust in her campaign to bring down Paul Young.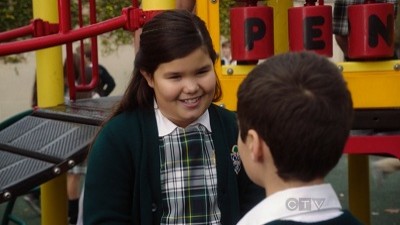 #25 - Is This What You Call Love? 8.15
Season 8 - Episode 13
Bree's sexual escapades are getting out of hand and help comes from an unexpected source, Susan learns that Julie is pregnant, and Gabby has to deal with a situation at Juanita's school.