Veronica Mars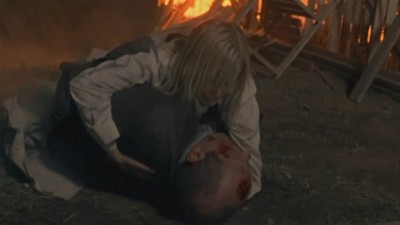 #1 - Leave It to Beaver 8.99
Season 1 - Episode 22
In the shocking, action-packed season finale, a determined Veronica must betray someone she cares deeply about in order to solve the season-long mystery of who murdered her best friend Lilly Kane, but what she discovers puts her life in serious danger. Meanwhile, on the eve of a reception for the Governor of Calif., Jake Kane asks Duncan if he really wants to know what happened on the night Lilly died. Later, Keith awaits the results of a paternity test.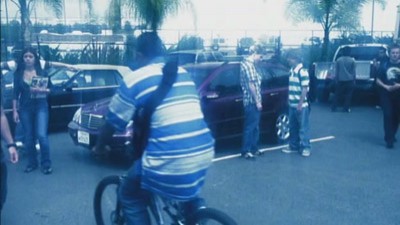 #2 - Not Pictured 8.82
Season 2 - Episode 22
After discovering the true perpetrator of the bus crash, Veronica is desperate to warn others before it's too late. However, she inadvertently puts herself and her loved ones at risk in the process. Meanwhile, Keith tracks down Woody in hiding, Wallace leaves for Paris to be with Jackie, and Weevil again runs into trouble with the law.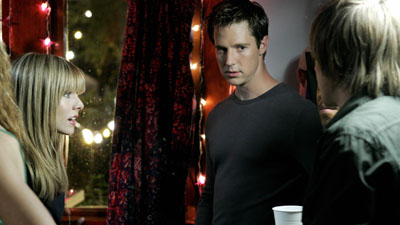 #3 - Spit & Eggs 8.68
Season 3 - Episode 9
After the campus rapist anonymously announces the location of his next rape, Veronica hires her friends to help her track him down, but is shocked when she discovers the rapist's identity. Meanwhile, Logan makes a drastic decision about his future with Veronica, and Dean O'Dell hires Keith to prove that his wife is unfaithful.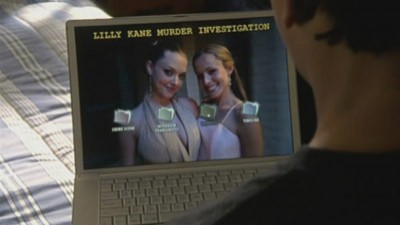 #4 - A Trip to the Dentist 8.56
Season 1 - Episode 21
Determined to get to the truth behind who drugged and assaulted her at a party the year before, Veronica questions her friends and many rivals about the chain of events that night at Shelley Pomroy's house. Meanwhile, when one of Veronica and Wallace's stunts affects her job at Kane Software, Alicia confronts Keith about his daughter's behavior. Later, in an attempt to get closer to his son, Aaron throws a birthday party for Logan that inadvertently surprises everyone.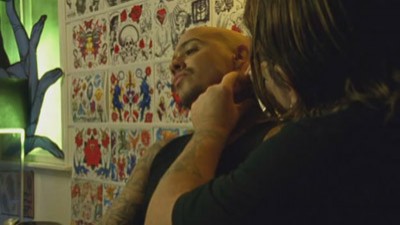 #5 - Donut Run 8.40
Season 2 - Episode 11
When Duncan disappears with Meg's baby, Lamb must work with two FBI agents to extract as much information as possible from an uncooperative Veronica. Meanwhile, Wallace reveals the real reason he returned to Neptune, and Weevil and Logan make a breakthrough in their hunt for the rogue gang member.
#6 - The Bitch Is Back 8.39
Season 3 - Episode 20
As the end of the first semester at Hearst College draws to an end, the election for sheriff in Neptune comes to a close and Veronica and Piz discuss the effect a summer apart will have on their relationship.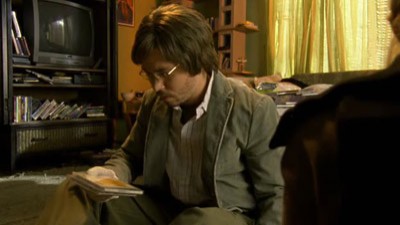 #7 - Papa's Cabin 8.38
Season 3 - Episode 15
When Veronica discovers Timothy Foyle breaking into Mars Investigations, she uses his help to track down Dean O'Dell's true killer. Meanwhile, Logan and Parker's relationship takes an unexpected turn, and acting Sheriff Mars brings another murderer to justice.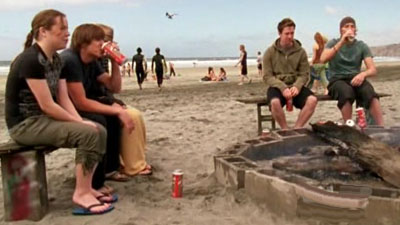 #8 - Weevils Wobble But They Don't Go Down 8.38
Season 3 - Episode 19
Weevil asks Veronica to clear his name after he's arrested for selling fake debit cards to Hearst students, claiming he's being framed because of his criminal background.
#9 - Weapons of Class Destruction 8.34
Season 1 - Episode 18
A series of fire drills leads Veronica to discover that Neptune High has been receiving bomb threats, so she enlists Wallace and Mac's help to investigate classmates who could pose a serious threat to the school, including new student Ben. Meanwhile, Keith stuns Veronica with the news of who he's been secretly dating. Later, Duncan confronts Veronica about her ongoing investigation into his sister's death.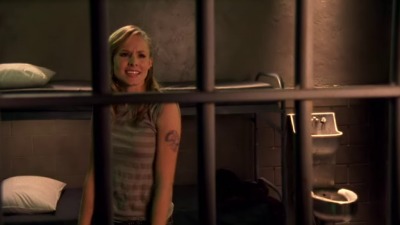 #10 - Mars, Bars 8.31
Season 3 - Episode 14
When Veronica is released from jail, she is contacted by Josh Barry who is desperate to prove his innocence in his father's murder. Meanwhile, Keith gets bittersweet news from the county commissioner, and Logan helps Mac and Parker on a scavenger hunt.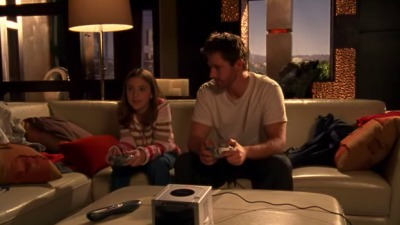 #11 - Postgame Mortem 8.31
Season 3 - Episode 13
Keith takes on a second concurrent murder case when the head of the Hearst basketball team turns up dead and his son is the prime suspect. Meanwhile, a depressed Logan refuses to leave his hotel room and ends up babysitting Dick's girlfriend's little sister for days.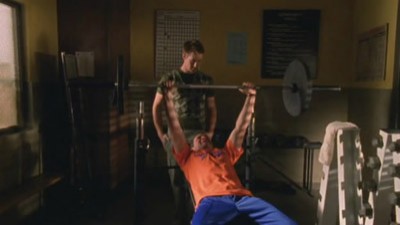 #12 - Plan B 8.25
Season 2 - Episode 17
Overcome with guilt and frustration, Weevil asks Veronica for help to bring Felix's true killer to justice, but realizes he may have to take matters into his own hands.Meanwhile, Keith reviews a strange DVD that Woody receives in the mail, and relationship troubles brew between Wallace and Jane, and Mac and Cassidy.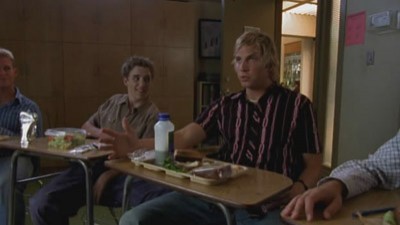 #13 - Cheatty Cheatty Bang Bang 8.24
Season 2 - Episode 3
Beaver hires Veronica to investigate his stepmother, Kendall, who he believes is cheating on his dad and planning to clean him out, but both are shocked by what they discover. Meanwhile, Wallace begins dating Jackie, against Veronica's advice.
#14 - Look Who's Stalking 8.23
Season 2 - Episode 20
Gia enlists Veronica's help to find out who is stalking her, and Clemmons cancels the senior prom.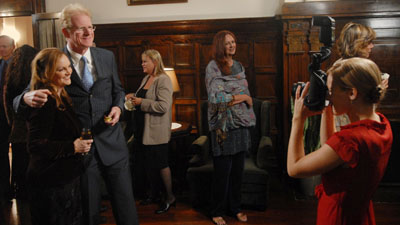 #15 - Lord of the Pi's 8.23
Season 3 - Episode 8
Keith and Veronica are hired to help find the missing grand-daughter of the founder of Hearst College, whose swing vote could spell the end of fraternities and sororities at Hearst. Meanwhile, Logan fears for Veronica's safety as she gets closer to the truth regarding the campus rapes.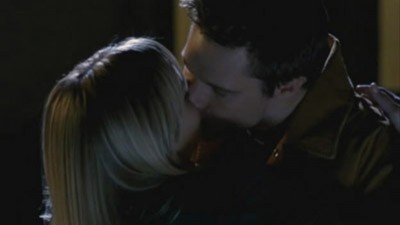 #16 - Hot Dogs 8.22
Season 1 - Episode 19
While helping her classmate Mandy search for her missing Jack Russell terrier, Veronica stumbles onto a bigger mystery, which affects pets all over Neptune. Meanwhile, tensions mount in the Echolls family as Trina tries to convince the now-retired Aaron to take a part in her new boyfriend's independent movie. Later, Weevil is arrested for breaking into the Kane residence and taking something from Lilly's room.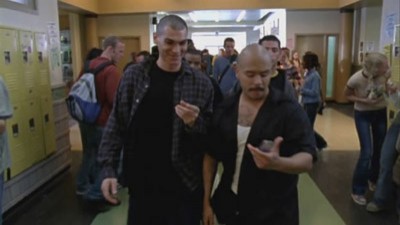 #17 - M.A.D. 8.22
Season 1 - Episode 20
When a classmate's boyfriend threatens to post a humiliating video of the girl online if she dumps him, Veronica helps her concoct a scheme to ensure "mutually assured destruction" if he doesn't allow the relationship to end peacefully. Meanwhile, Keith begins to search for Duncan after his parents post a huge reward for information on his whereabouts. Later, as her secret new relationship heats up, Veronica learns a disturbing new fact about the night that she was drugged and assaulted.
#18 - An Echolls Family Christmas 8.22
Season 1 - Episode 10
When Weevil's poker winnings go missing after a game at Logan's place, Veronica questions each player to piece together the evening's events and catch the thief. Meanwhile, on the eve of the Echolls' annual Christmas party extravaganza, Keith is hired by Lynn Echolls to track down one of her husband Aaron's potential stalkers.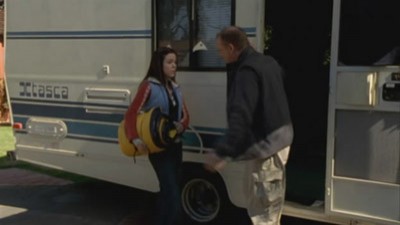 #19 - Silence of the Lamb 8.21
Season 1 - Episode 11
Veronica uncovers information that her fellow outcast Mac was switched at birth with a more affluent student, causing Veronica to examine her own questions about whom her real father may be. Meanwhile, a serial killer has resurfaced in Neptune forcing Sheriff Lamb to forge a reluctant, tense partnership with Keith. Later, Veronica flirts with a handsome young rookie at the sheriff's department to obtain more information on Lilly's murder.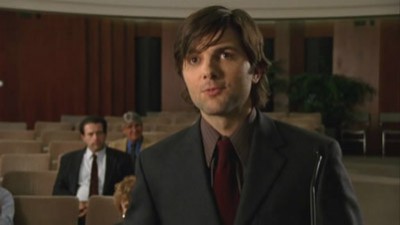 #20 - Mars vs. Mars 8.20
Season 1 - Episode 14
When one of Neptune High's haughtier students brings a sexual harassment suit against a favorite teacher, Veronica finds herself pitted against her father when the girl's parents hire Keith to help in their case. Meanwhile, with the tabloids claiming his mom is still alive, Logan turns to Veronica to help him track down the truth. Later, Veronica discovers more unsettling information about Duncan's hidden medical condition.
#21 - Of Vice and Men 8.20
Season 3 - Episode 7
Veronica helps a girl named Meryl who is certain that her boyfriend is in trouble, while a jaded Veronica tries to convince her that he is cheating. Meanwhile, Logan reluctantly tells Veronica why he is sure Mercer didn't commit the rapes, and Keith finds that there is a heavy price to pay for committing adultery.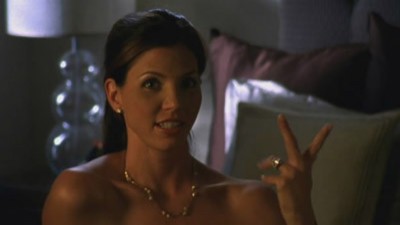 #22 - Nobody Puts Baby in a Corner 8.19
Season 2 - Episode 7
Veronica and Duncan discover that the still-comatose Meg had been babysitting an abused child, leading Veronica to take on an unfamiliar role as a babysitter to determine the kid's identity. Meanwhile, Kendall continues her affair with Logan as her stepson.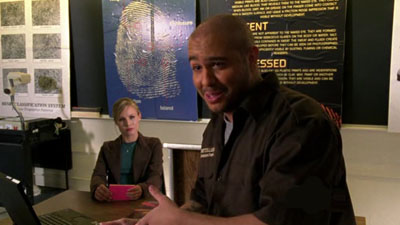 #23 - President Evil 8.19
Season 3 - Episode 5
When the illegal casino Veronica frequents is robbed, she must track down the thief to recover the necklace Lilly gave her years before. Meanwhile, Dean O'Dell's stepson is dying of cancer and needs Keith to track down his biological father for a transplant (with Cliff's help), and Wallace fears he may flunk out of his most important class.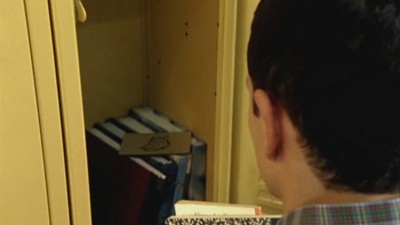 #24 - Clash of the Tritons 8.19
Season 1 - Episode 12
When a family accuses Veronica of providing a fake ID to their son, now in an alcohol-induced coma, and files suit, the search to find who's really responsible leads Veronica to a clandestine, exclusive organization operating on Neptune High's campus with a possible connection to Duncan. Meanwhile, Aaron Echolls hires Keith to find out who's been supplying pictures to the tabloids that have humiliated his wife Lynn. Later, Veronica bugs Ms. James' office to eavesdrop on grief counseling sessions, and learns some surprising information about her friends.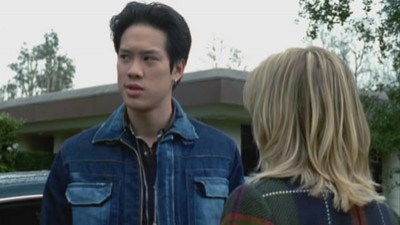 #25 - Kanes and Abel's 8.19
Season 1 - Episode 17
Veronica investigates who at school is doing everything possible to distract Sabrina from studying and wreck her grades in an obvious attempt to sabotage her chances at becoming valedictorian. Meanwhile, an unsavory, rival private investigator makes Keith a business offer. Later, Veronica pursues a risky lead that could discredit Abel Koontz's confession, as Logan stumbles onto her detailed files on everyone connected to Lilly's murder.