The Best Episodes of Women's Murder Club
Last Updated: May 27, 2019
Based on the best-selling series of books by James Patterson, Women's Murder Club tells the story of four friends from different walks of life who come together to form a unique murder investigation team. Their jobs as a homicide detective, a medical examiner, a newspaper reporter and an assistant district attorney give them a formidable range of skills, and their strong friendship provides the basis for the teamwork that's necessary to crack each case. >. Women's Murder Club is produced by 20th Century FOX Television and Rat Entertainment and distributed by ABC Television Network. The series has been given a 13 episode initial order by the network.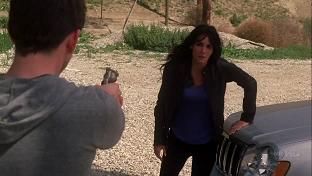 #1 - Never Tell
Season 1 - Episode 13
Lindsay risks the lives of both herself and her father in an effort to capture the Kiss Me Not Killer once and for all, when a woman's kidnapping leads to the killer's identity being revealed to The Club.
17 votes
Writers:
Matt Witten

,
Matt Witten

,
Nichelle D. Tramble

,
Robert Nathan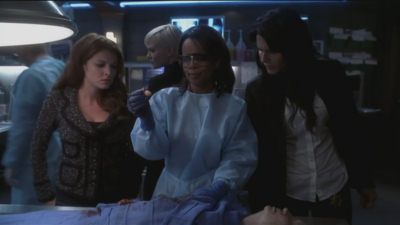 #2 - Grannies, Guns and Love Mints
Season 1 - Episode 4
The Club investigates an underground drug ring that's being run out of a nursing home. Lindsay goes on a date. Jill makes a huge decision in her relationship with Luke.
32 votes
Writers:
R. Scott Gemmill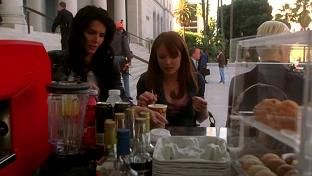 #3 - Father's Day
Season 1 - Episode 11
Lindsay bends the rules while investigating the murder of an undercover cop, and gets a rude awakening when her dirty ex-cop father suddenly reappears in her life. Meanwhile, Cindy still feels distant from the rest of The Club and Lindsay meets a handsome stranger.
20 votes
Writers: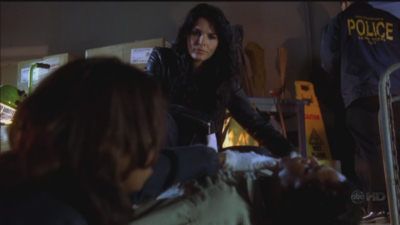 #4 - The Past Comes Back to Haunt You
Season 1 - Episode 7
The Club have 24 hours to stop an innocent man's execution and find the real killer of the woman he was accused of murdering. Meanwhile, Jill discovers corruption in the D.A.'s office, and Lindsay worries that her one night stand with Tom may have resulted in pregnancy.
23 votes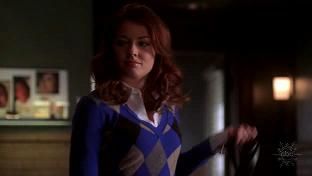 #5 - FBI Guy
Season 1 - Episode 10
The Club investigate the decapitation of a wine broker, and suspicion falls on his business partner. Agent Ashe tries to get Lindsay to investigate the Kiss Me Not Killer with him, and Lindsay is forced to come clean over the threat on her life. Tom and Heather return from their honeymoon.
26 votes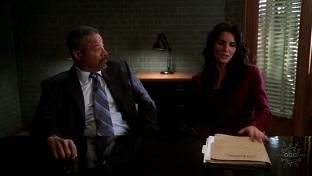 #6 - To Drag and Hold
Season 1 - Episode 9
The Club delve into San Francisco's drag queen community while investigating a murder. Meanwhile, Tom and Heather tie the knot, and Luke finally discovers the truth about Jill and Hanson's affair.
25 votes
Writers:
Gretchen J. Berg, Aaron Harberts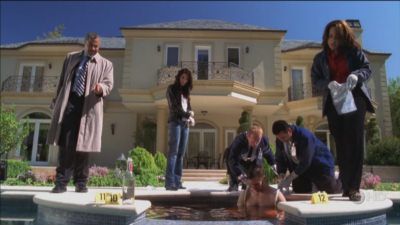 #7 - Play Through the Pain
Season 1 - Episode 6
An NFL quarterback is found dead in his hot tub, with his family believing it was suicide. But the Club think differently. Meanwhile, Lindsay crosses paths with an NFL star who was friends with the dead man.
30 votes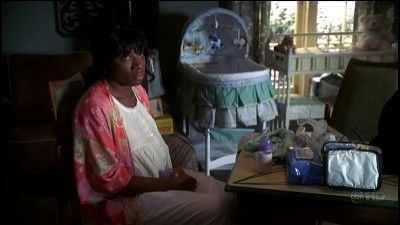 #8 - Maybe, Baby
Season 1 - Episode 5
Lindsay and Jill contemplate their own biological clocks when The Club investigate the murder of a young man and the disappearance of his pregnant wife.
32 votes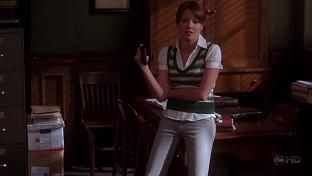 #9 - And the Truth Will (Sometimes) Set You Free
Season 1 - Episode 12
Both Lindsay and Jill question their ethics over a rape suspect who is found murdered. Meanwhile, Lindsay considers taking her relationship with Pete to a new level.
18 votes
Writers: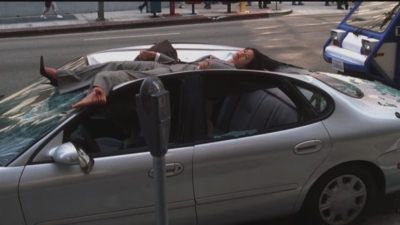 #10 - Welcome to the Club
Season 1 - Episode 1
Lindsay, Claire and Jill cautiously welcome a new member to the Women's Murder Club, young reporter Cindy. Meanwhile, Lindsay and Jacobi investigate a homicide committed by a serial murderer dubbed "The Vendetta Killer". In their private lives, Lindsay faces up to the past when her ex-husband is brought into her police department in a leadership role, Jill faces a domestic crisis, and Claire struggles to help her husband, who's fighting depression.
64 votes
Writers:
Elizabeth Craft

,
Sarah Fain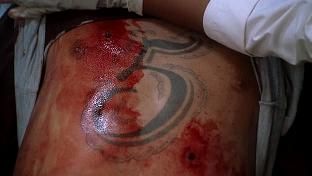 #11 - No Opportunity Necessary
Season 1 - Episode 8
The Club investigate the murder of an illegal immigrant, where the only witnesses are the victim's father (who was also shot), and his young daughter. Meanwhile, Lindsay calls in Heather to get through to the girl, and Jill turns to Denise for help when an immigration official turns up.
22 votes
Writers:
Nichelle D. Tramble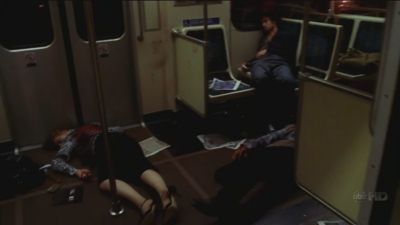 #12 - Train In Vain
Season 1 - Episode 2
Lindsay and Jacobi hunt down a killer who committed a triple homicide on a subway car, and discover a disturbing twist in the killer's motive. Cindy tries to gain the respect of The Club. Jill prepares to move in with Luke. Claire helps Ed through his recovery. Lindsay meets Tom's fiancée.
39 votes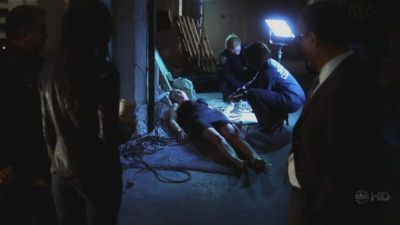 #13 - Blind Dates and Bleeding Hearts
Season 1 - Episode 3
While investigating a woman found dead in a parking lot, Jill bonds with the victim's teenage daughter. Meanwhile, Lindsay returns to the dating scene and Claire attempts to bring the romance back into her marriage.
41 votes
Writers:
Gretchen J. Berg

,
Aaron Harberts