The Best Episodes of Wheeler Dealers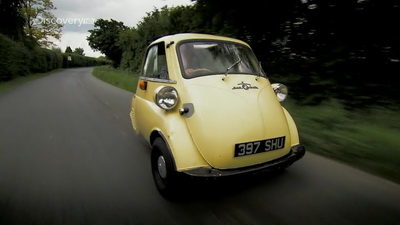 #1 - BMW Isetta 8.67
Season 9 - Episode 13
Mike tracks down an Isetta bubble car. Part car, part motorbike, this classic may be great to drive, but it's not so fun to repair! Can Edd and Mike make a profit?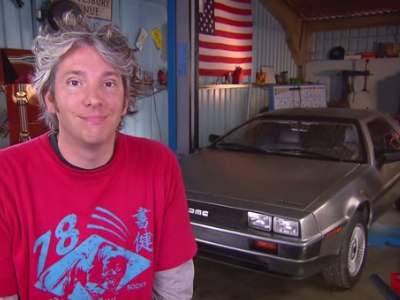 #2 - Delorean DMC-12 8.39
Season 8 - Episode 7
Mike has travelled to the US to hunt for a DeLorean, one of the most recognisable and distinctive cars ever made. Can Edd restore this iconic car and maximise their profit?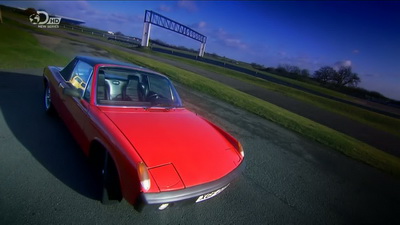 #3 - Porsche 914 8.30
Season 9 - Episode 5
Mike finds a 914 in a barn, but under the muck he can see a profit in the 1970s sports car, so he buys it for a bargain price. Can Edd restore it to a saleable condition?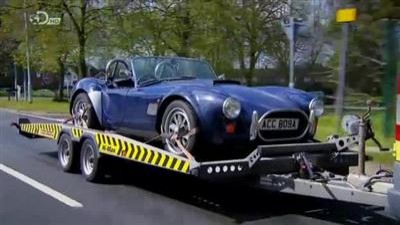 #4 - Gardner Douglas AC Cobra 8.30
Season 9 - Episode 8
The ninth series returns from its break and Mike Brewer finds an unregistered Cobra which has only done 1,000 miles, but Edd China faces a difficult challenge to get it past a tough emissions test
Directors: Martin Hicks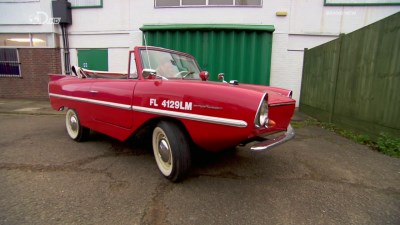 #5 - Amphicar 8.28
Season 11 - Episode 7
Mike takes the ultimate plunge and invests in a car - and a boat, all in one. It's the Amphicar, an amphibious vehicle that Edd has been dreaming of for years. But when he peels back the layers and discovers the car's problems are serious, will he find himself in deep water and rinse away all the profit? This challenge truly puts Mike and Edd's skills to the test and could see them literally sink or swim!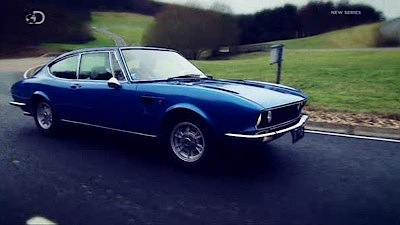 #6 - Fiat Dino Coupe 2400 8.27
Season 9 - Episode 1
Mike heads to Italy in search of a rare Fiat Dino Coupe. But the engine, interior and body panels all need work before Mike and Edd can try to find a buyer.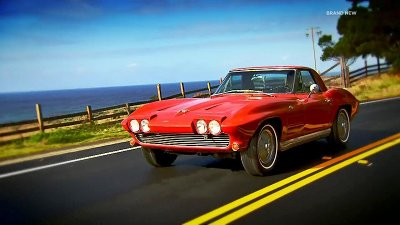 #7 - Corvette C2 8.24
Season 10 - Episode 9
This car is one of America's first sportscars and it's amazingly good to drive. This is why the C2 Stingray is one of the world's sports icons. Mike heads to the USA to hunt for a car that's rust free and happens upon an example that's been partly restored...and at a great price. But the C2 is far from being finished and it needs Edd's experienced hands to get it on the road to recovery.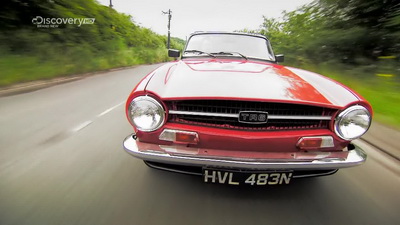 #8 - Triumph TR6 8.20
Season 9 - Episode 12
Mike finds a rust-free "must have sports car" from the 1970s that he thinks can be perfectly restored. But first, Edd must rebuild the engine. Can they make a profit?
Directors: Martin Hicks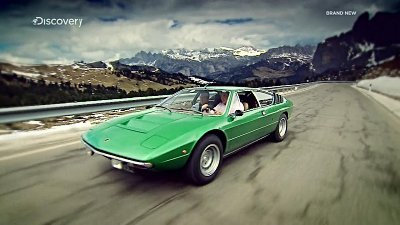 #9 - Lamborghini Urraco 8.17
Season 10 - Episode 7
Mike heads out to Poland to bag one of the most exciting and exclusive cars we've ever done - the Lamborghini Uracco. Prices are rising thanks to the company's 50th anniversary and dwindling supply of these 70s supercars. Mike finds a car that's been kept in a collection for years - without turning a wheel. It doesn't start, it can't drive. But it's in great condition in every other way. Can Mike turn this huge gamble into a great profit?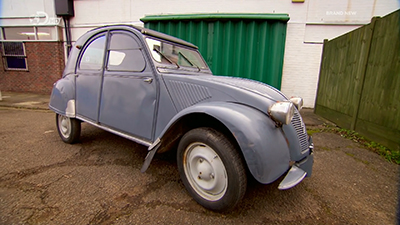 #10 - Citroen 2CV 8.15
Season 11 - Episode 4
Mike finds a fifty-six year old Citroen 2CV, retired in the sunny south of France. It's a real people's car with bags of charm. With cheeky bug-eyed headlights and rare suicide doors, the 2CV is one of the most recognisable cars ever designed and renowned, over its forty-two year production cycle, for its stark simplicity. Almost every aspect of this quirky car requires attention; Edd strips it back to bare bones to breathe new life back into the smoky old engine. A fresh paint job and interior will help to secure the car's future for another fifty years but can Mike get top dollar for a car with no frills?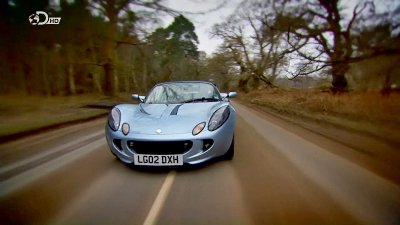 #11 - Lotus Elise 8.09
Season 10 - Episode 11
The Lotus Elise is a drivers' dream. It's good looking, quick, and handles like a racing car. Mike wants to buy one but soon realises that he can't add value to a car that's already excellent. But then he hits on the idea of making an Elise that can perform not only on the road, but the track too. Will they add enough driving excitement to collect a profit?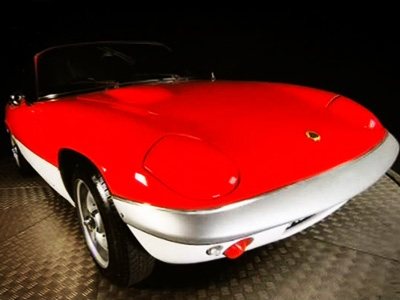 #12 - Lotus Elan 8.08
Season 7 - Episode 10
Mike and Edd embark on their most adventurous project yet: to buy and restore a 1960s Lotus Elan. Extremely successful when new and still highly desirable, the Elan is expensive to buy and work on. Will this be a step too far for the Wheeler Dealers duo?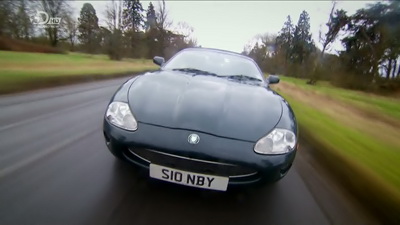 #13 - Jaguar XK8 8.07
Season 9 - Episode 7
Mike is looking for a British classic and finds an XK8 Jaguar, but it's not in good shape. Will Edd be able to fix it up within budget or is this project about to stall?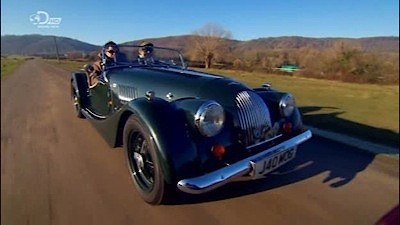 #14 - Morgan +4 8.03
Season 9 - Episode 2
Mike searches for an affordable Morgan, but the only one he can find requires the biggest motoring job Edd has ever faced. Can they resurrect this classic British beauty?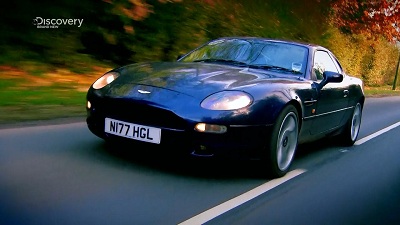 #15 - Aston Martin DB7 8.02
Season 10 - Episode 1
The cheapest Astons in the UK are around £16,000 but Mike decides he wants to spend less. By calling around some dealers, he finds a tired trade-in at a large main dealer. The car has interior water leaks and external oil leaks, it drives in a sloppy way, the engine is blowing, and it feels unloved. The dealer is willing to sell for £13,500 but Mike tries to get him down further. By taking a faded masterpiece, turning back the clock and finishing everything to a very high standards Mike hopes to get absolute top dollar when he sells it on.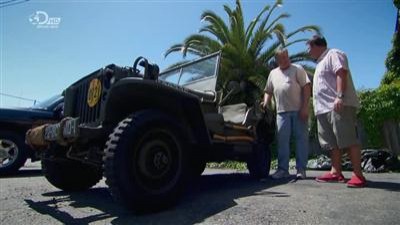 #16 - Willys Jeep 8.00
Season 9 - Episode 10
Mike heads to the USA to find the grandfather of four wheel drives, the Willys Jeep. But will major repairs and high transport costs prevent him from making a profit?
Directors: Martinb Hicks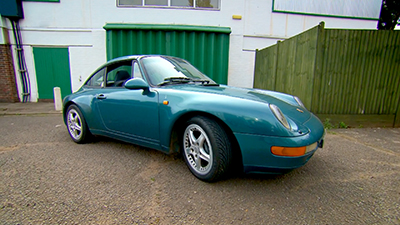 #17 - Porsche 993 Targa 7.99
Season 11 - Episode 2
The last of the air-cooled legends. Mike goes in search of what many fans consider to be the last truly great Porsche. What he finds is the cheapest, tattiest 993 in the country. Mike however, can see a mechanically sound motor and potential profit lurking beneath seventeen years of muck and grime. Edd sets to work on a rescue mission to restore the car's racing pedigree. It's unloved and underpowered but after Edd lavishes some care and attention on the car, will the smart engine fixes and custom handling package spell profit on a Porsche that is still major money?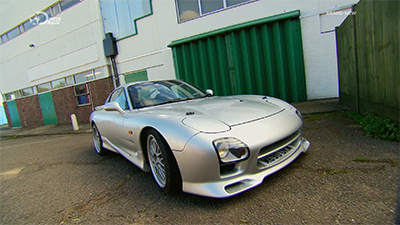 #18 - Mazda RX7 7.97
Season 11 - Episode 3
With its legendary mix of unique technology and awesome performance, Mazda's coupe is unlike any other. Mike finds one that appears to have nothing wrong with it and challenges Edd to make a good car even better. But these cars are complex and unforgiving. So while Edd handles with care, Mike sorts out some stylish mods to make the RX7's looks match its performance.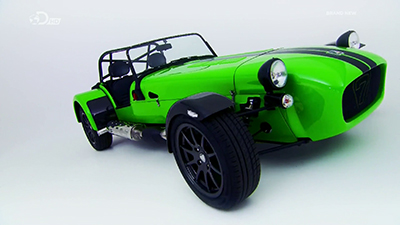 #19 - Caterham Seven 7.97
Season 12 - Episode 13
Mike has always wanted to get an old Caterham into the workshop, and his wish is granted in this all-new Wheeler Dealers episode. However, when Edd decides to paint it a shocking colour, will the risk pay off? And what will Mike say when he sees it?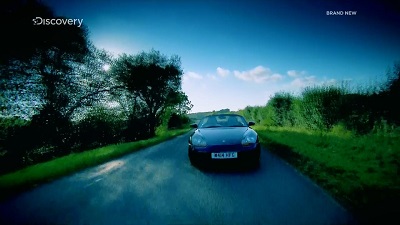 #20 - Porsche Boxster 3.2S 7.96
Season 10 - Episode 4
The Boxster is the car that saved Porsche from going out of business when recession hit in the 90s. It may have been called the poor man's Porsche, but this was unfair - it was 80% Porsche 911, for half the price. Although that 'half price' was still more than most could afford, until Mike tracks down an example with a bargain basement price tag. Our car is massively unloved with mould on the hood, seized brakes and a host of faults… Can Mike get it for a bargain price?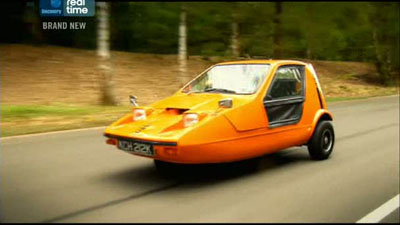 #21 - Bond Bug 7.96
Season 7 - Episode 6
Mike buys a rare Bond Bug. A three wheeled eccentric alternative to sporty, classic motoring that is celebrating its 40th birthday. With most parts cheap and available this should be a welcome change of pace. However will Mike and Edd be celebrating a profit at the end?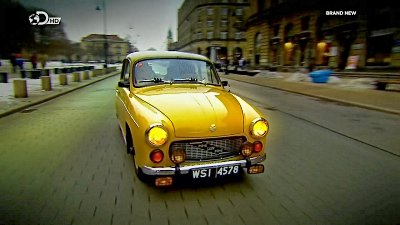 #22 - Syrena 7.94
Season 10 - Episode 10
Mike heads to Poland to sample the FSO Syrena - one of the rarest motors we've tackled and one of the most quirky. The Syrena looks and feels like a 50s car although it was built decades later. With such an oddball vehicle, that is virtually unknown outside Poland, how will Mike and Edd add value to it, and crucially, make a profit?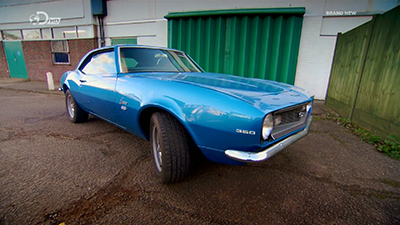 #23 - Chevrolet Camaro 7.94
Season 11 - Episode 6
It's time for the boys to tackle one of the meanest muscle cars around. But finding the right one won't be easy as the Camaro is already a cult classic. Mike tracks down a part-finished restoration in California with its fair share of problems. Edd has his work cut out with loads of missing parts to find and fit. With all this time and effort, is there still a profit on the cards?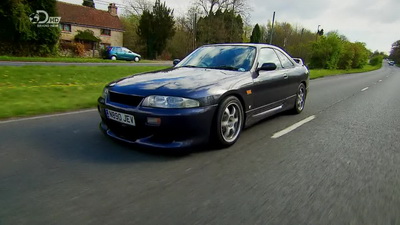 #24 - Nissan Skyline 7.93
Season 9 - Episode 11
Mike thinks he's on to a winner when he finds a budget Nissan Skyline supercar. Can Edd transform this modern classic into a homemade drift racer?
Directors: Martin Hicks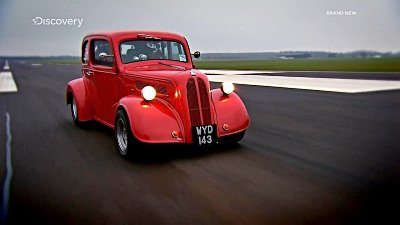 #25 - Ford Popular 7.91
Season 10 - Episode 8
Mike's father used to own a custom favourite, the Ford Pop, and Mike has spent long hours during his childhood wishing that he had one. That day has come but Pops are notoriously variable in their quality, often expensive, and usually rare. Mike finds a car with dangerously set-up steering and decided to take a punt on it. For once they forget the idea of profit, and Mike asks Edd to 'go mad' and to make the Pop 'amazing'. Can Edd deliver?