The BEST Episodes of Wedding Peach
Every episode ever - ranked by fan votes!
Last Updated: Sep 18, 2021
Love is on the run as the deliciously wicked Lady Raindevila conspires to rid the world of romance and love! However, armed with a mysterious ruby ring left by her mother, the unsuspecting Momoko finds herself caught in the middle of this cosmic battle. She's cute, she's sassy, and she's full of love! But will it be enough?
Watch Now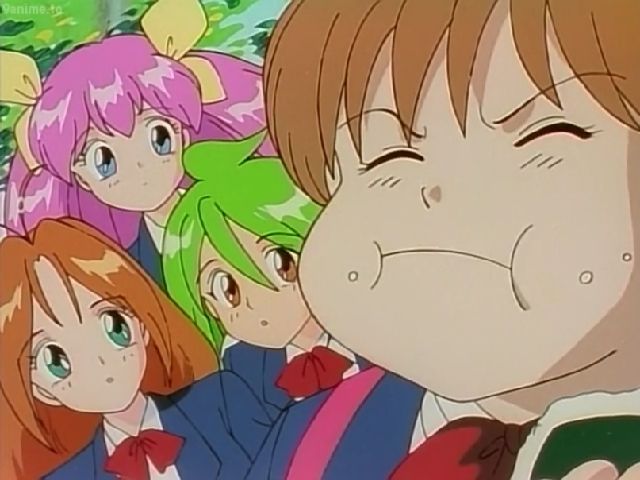 #1 - Take Care Against Eating Too Much
Season 1 - Episode 7 - Aired May 17, 1995
The newspaper club conducts a survey to determine what the boys consider to be the perfect girl and the results point to their classmate Yukiko. The next morning, everyone is stunned to find that Yukiko's weight has ballooned overnight. Other girls arrive with the same affliction shortly thereafter. Jama-P comes out of hiding to inform the Love Angels that the devil Omanma is the culprit behind the phenomenon. The Love Angels are reluctant to trust Jama-P, but upon further investigation, they discover that he was telling the truth. After defeating Omanma, the Love Angels accept Jama-P as a friend and ally. Lessons learned, the newspaper club decides to scrap the superficial survey.
2 votes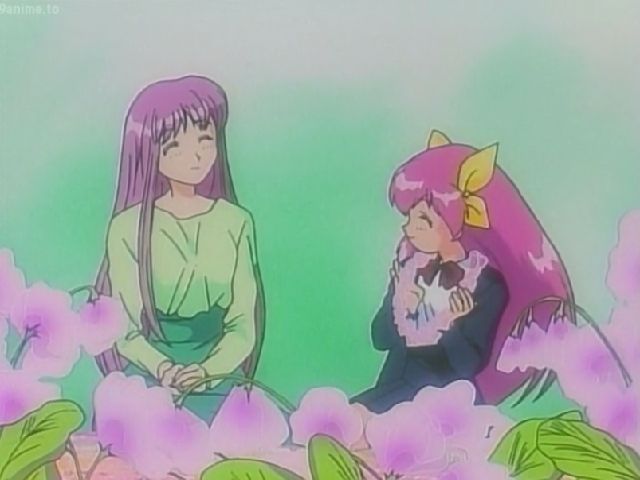 #2 - Pajama and the Sleeping Princess
Season 1 - Episode 8 - Aired May 24, 1995
Students at Saint Hanazono are falling into deep slumber for days and no one has been able to wake them. Suspicious, the Love Angels begin to investigate, but are too late to prevent the devil Pajama from putting Momoko into a dangerous sleep that will deplete her energy until she dies. According to Jama-P, a kiss from her true love is the only way to save her. While Yuri and Hinagiku seek out Yanagiba and hope to convince him to kiss Momoko, Jama-P decides to take a chance on someone else entirely.
3 votes
Writers: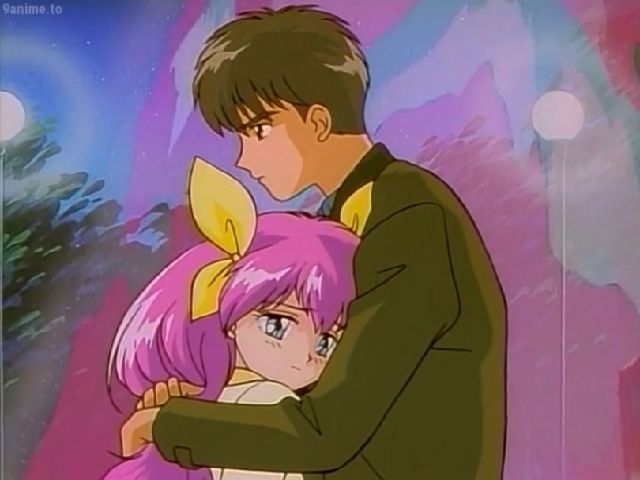 #3 - Jama-P's First Love
Season 1 - Episode 44 - Aired Feb 7, 1996
Jama-P's childhood friends, Jamaccho and Jamapon arrive in the human world to assist Kachusha, which rouses Jama-P's feelings for Jamaccho. Yousuke admits to Momoko that he has been experiencing strange bouts of memory loss and is concerned that something peculiar is happening to him. Nevertheless, he and Momoko are finally able to express their affection for each other. Later, when Jamaccho and Jamapon infuse Yousuke with more evil energy, the Love Angels intercede. Although Jama-P defends the Love Angels and tries to convince his old friends to stop their attack, the battle continues and Peach uses the Saint Crystal to purify Jamaccho and Jamapon.
3 votes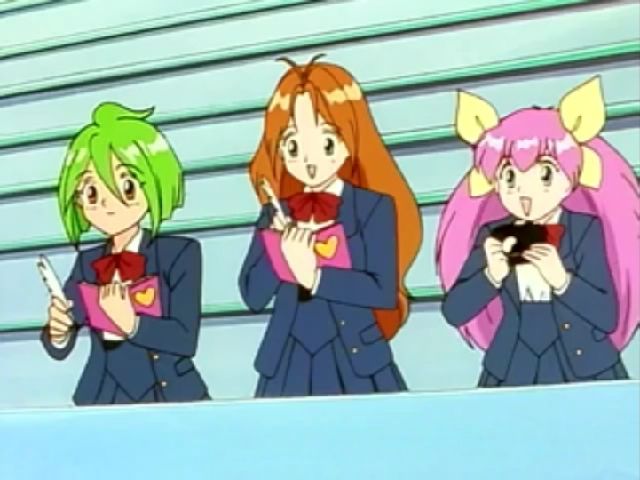 #4 - Congratulations! Birth of a Love Angel
Season 1 - Episode 1 - Aired Apr 5, 1995
Momoko leads a normal young girl's life, living happily with her father, a professional photographer, attending school with her friends, Yuri and Hinagiku, and sharing dreams of love involving the star soccer team captain, Yanagiba. However, Momoko's life is turned upside down when a devil named Pluie appears and attempts to steal Momoko's ring, a memento from her deceased mother. Help arrives in the form of an angel named Limone, who gives Momoko a magical compact, the Saint Miroir, which grants Momoko the power to transform into the Love Angel, Wedding Peach.
8 votes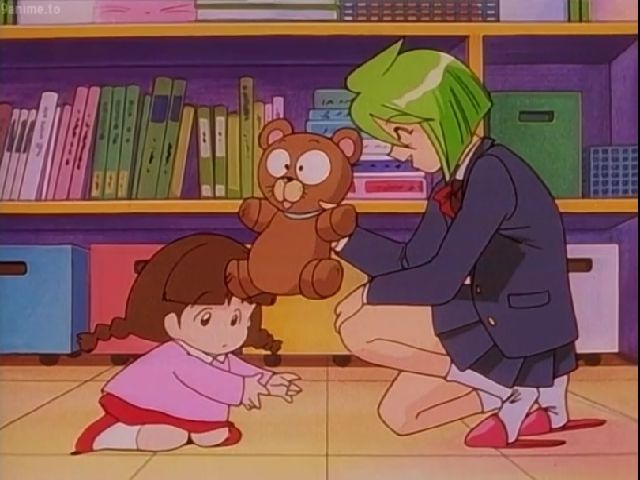 #5 - No Way! Senior Yanagiba Has a Lover?
Season 1 - Episode 27 - Aired Oct 4, 1995
Momoko, Yuri, and Hinagiku volunteer at a nursery school for a day but things are not what they expected in more ways than one. Yanagiba appears at the nursery school to pay a special visit to the teacher, Reiko, and the three girls jump to all sorts of conclusions.
2 votes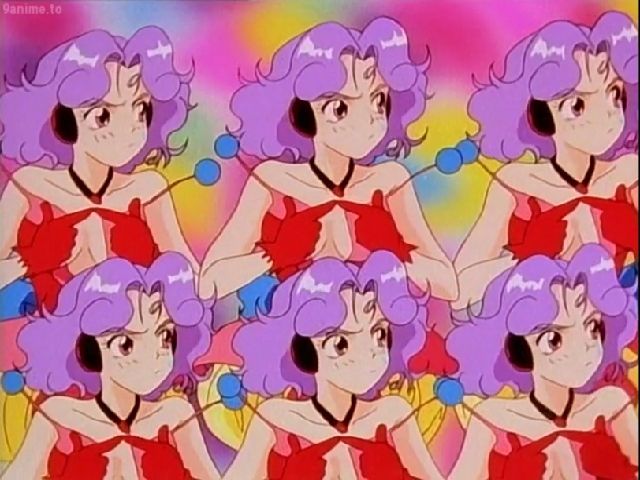 #6 - The Love That Blossomed on the Battlefield
Season 1 - Episode 33 - Aired Nov 15, 1995
When Yousuke is injured, Momoko takes him to the nurse's office and Potamos goes on another jealous rampage, blanketing the school in evil waves. During the battle that ensues, a giant devil insect poisons Lily. Limone descends and attends to Lily's wound, which triggers repressed memories from the past. The devil waves are removed, thanks to the Love Angels, but unbeknownst to them, Limone has a secret identity of his own.
2 votes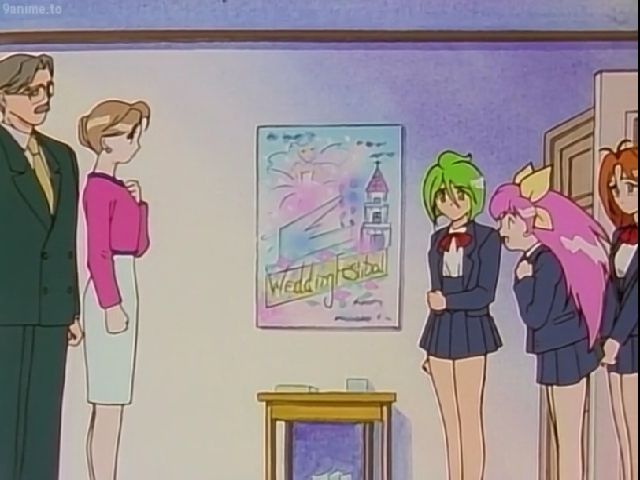 #7 - Angel Lily Is Born
Season 1 - Episode 4 - Aired Apr 26, 1995
Momoko and Hinagiku visit Yuri's home, where Yuri's mother, a successful wedding dress designer, is preparing for a fashion show. Mistaking the wedding gowns for the Saint Something Four, Pluie and Jama-P destroy the entire collection during the night. The next day, Yuri's mother, under a devil's spell, attacks Yuri. This awakens Love Angel Lily from within Yuri and together with Wedding Peach they send the devils on their way.
3 votes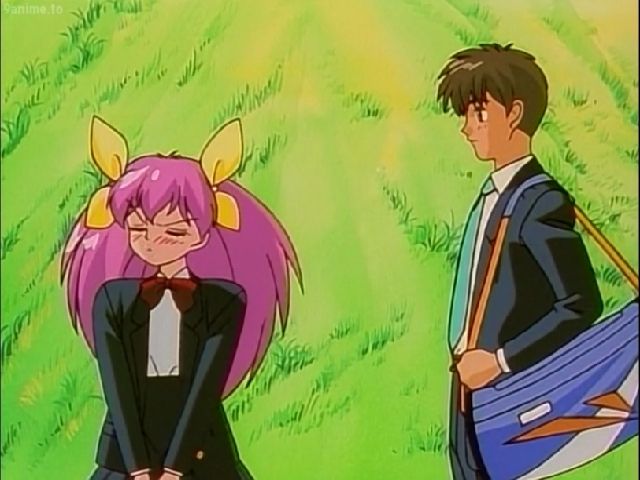 #8 - Jama-P's Counterattack
Season 1 - Episode 6 - Aired May 10, 1995
A shy classmate asks Momoko to deliver a love letter on her behalf to none other than Fuuma Yousuke. Later, after Momoko hands the letter to Yousuke, Jama-P launches an attack, but Wedding Peach is able to saturate Jama-P with love waves, defeating him. Angered by Jama-P's failure, Pluie arrives and begins to punish Jama-P. However, Peach intervenes and attempts to protect the purified Jama-P. Yuri senses that Peach is in danger and together with Hinagiku they come to the rescue. After the battle, Pluie retreats, but Jama-P is nowhere to be found.
2 votes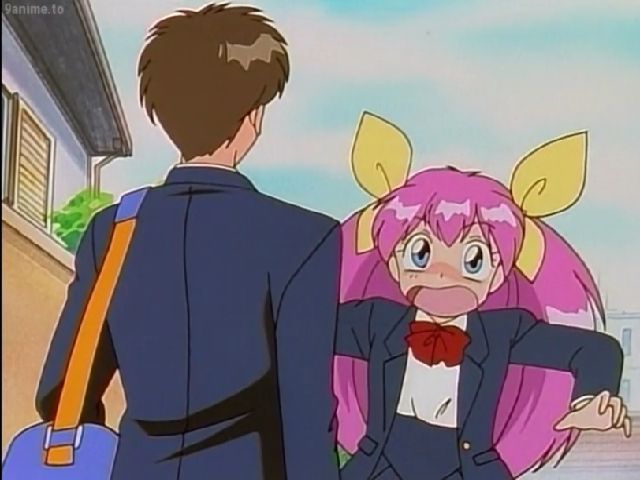 #9 - The Stolen Something Four
Season 1 - Episode 9 - Aired May 31, 1995
The "Something Four" is explained when idol actress Miyagawa Erika holds a press conference prior to her wedding. The devils mistake Erika's something four for the magical angel world relics, the "Saint Something Four," and cause her to abruptly call off the wedding and disappear. The Love Angels head out to search for her. Jama-P is able to sense the presence of the devil Ohima, who has the power to make people sleepy and lazy. Limone descends to assist the Love Angels and Aphrodite tells the tale of the "Saint Something Four."
2 votes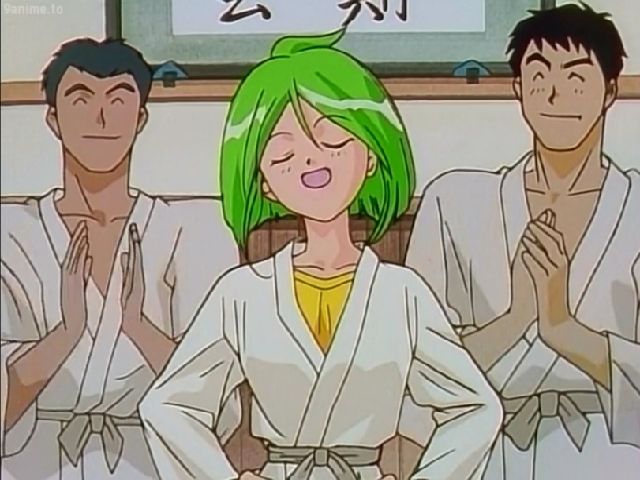 #10 - Good Work! Friendship Renewal
Season 1 - Episode 10 - Aired Jun 7, 1995
Other school clubs try to lure Hinagiku and Yuri away from the newspaper club, leaving Momoko to handle things on her own. As a result, the power of their friendship weakens to the point where they are unable to transform into Love Angels. Perplexed and saddened, Jama-P tries to get the Love Angels back on track, but will they be able to reconcile in time to save the world from the devils Pluie and Sacchima?
2 votes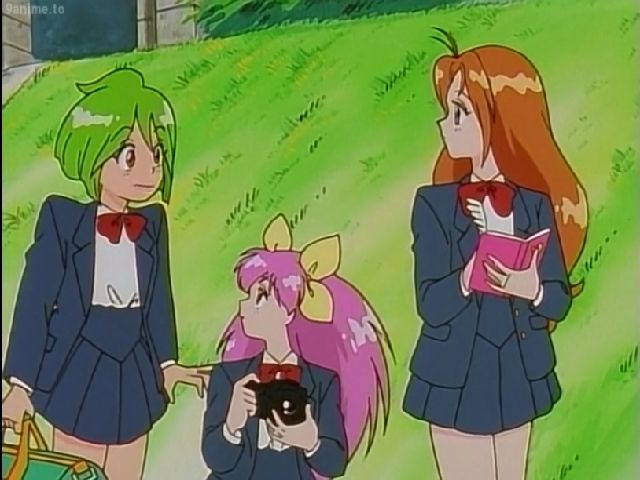 #11 - Time Traveling Hinagiku
Season 1 - Episode 11 - Aired Jun 14, 1995
It's déjà vu when Hinagiku's Saint Pendule watch starts behaving very strangely. The entire Saint Hanazono campus is buzzing in preparation for the school anniversary celebration, but Hinagiku seems to have jumped a day ahead and then experiences the same day twice. Watching the soccer team buy out all of the pork cutlet sandwiches again during lunch is the least of her problems. She and the other Love Angels must somehow break the cycle and defeat the slippery time-stealing devil Tanma.
3 votes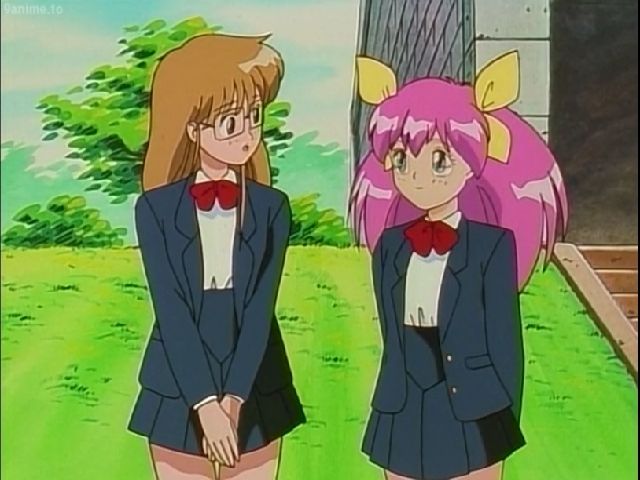 #12 - The Beautiful Devil's Love Fortune Telling
Season 1 - Episode 12 - Aired Jun 21, 1995
The money-grubbing devil Aquelda convinces Raindevila to allow her to go to the human world in search of the Saint Something Four. Meanwhile, the Love Angels have their fortunes told by their fellow student, Reiko, whose predictions are uncannily accurate. Momoko convinces Reiko to have her own fortune told by a pro, but unfortunately the medium they consult is Aquelda in disguise. Possessed by the devil Nanma, Reiko begins destroying happy couples everywhere in order to draw out the Love Angels.
2 votes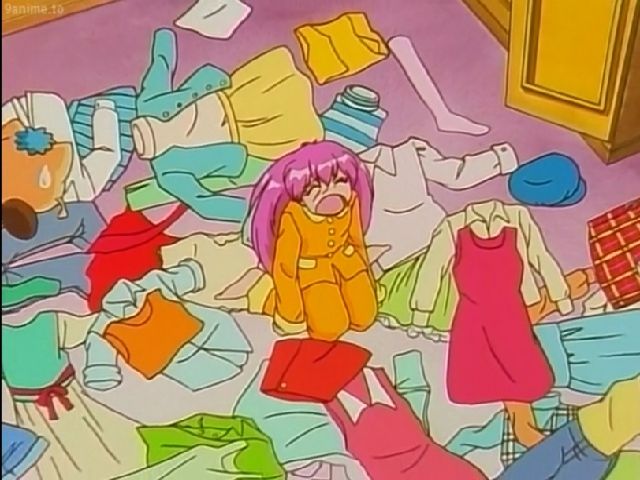 #13 - Challenge! The Devil's Penalty Kick Battle
Season 1 - Episode 13 - Aired Jun 28, 1995
Momoko's father has tickets to a pro soccer match, and Momoko persuades him to give them to her. She invites Yanagiba, but on the day of the match, Yousuke shows up instead. The surprises keep coming when the devil Aquelda appears and turns the fans into an angry mob. When the devil Daruma possesses a pro soccer player, it's up to the Love Angels to step up their game.
2 votes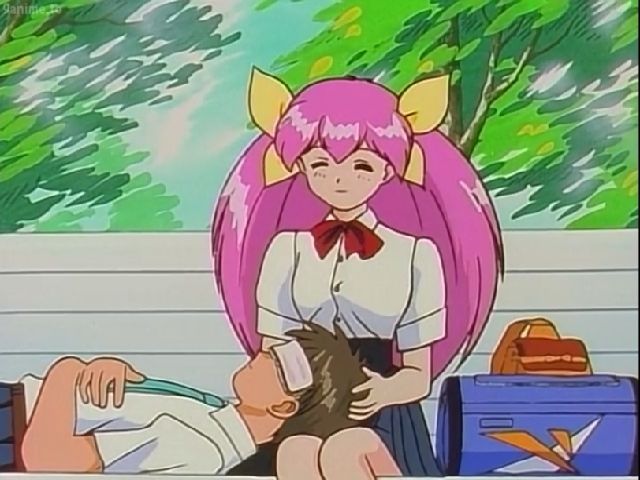 #14 - The Stolen Ring of Love
Season 1 - Episode 14 - Aired Jul 5, 1995
Pluie and Aquelda band together and manage to steal Momoko's ring. Momoko is crestfallen, but then her father confesses that her mother is in fact still alive although her whereabouts are a mystery. Yousuke makes a special effort to cheer up Momoko, and to express her appreciation she joins him in detention after school. They are interrupted by the devils' attack. There's no time for Momoko to contemplate the strange energy wave coming from Yousuke, however, as she and the Love Angels have their hands full battling the devils.
2 votes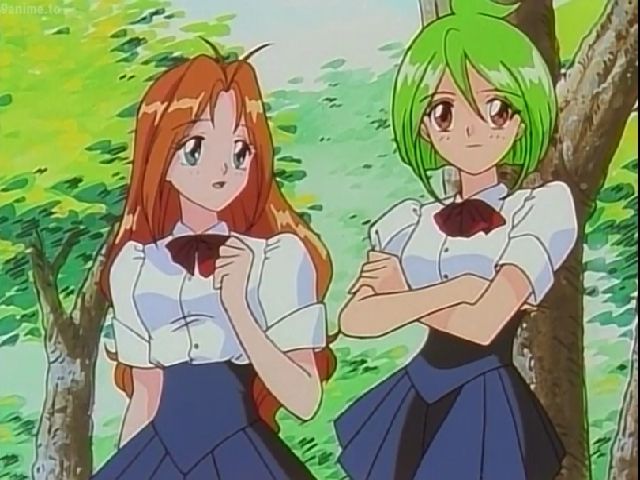 #15 - Infiltration! The Devils' Forest
Season 1 - Episode 15 - Aired Jul 12, 1995
There seem to be more questions than answers. Pluie reports to Raindevila that a powerful wave came from a human and teams up with the devil Nocturne in order to investigate. Momoko is still overset by the mysteries surrounding her mother and the lost ring, and Yousuke suspects that Momoko and her friends are involved in something serious. Pluie kidnaps Yousuke and holds him captive in the devils' forest. The Love Angels, with Jama-P's help, embark on a dangerous rescue attempt.
2 votes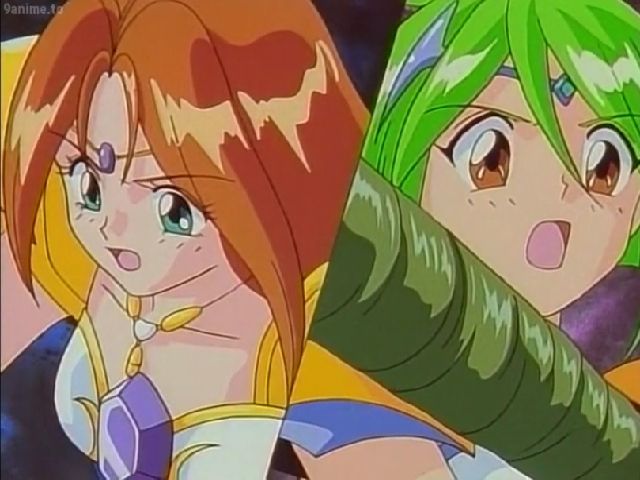 #16 - The Devil's Pride
Season 1 - Episode 16 - Aired Jul 19, 1995
Yousuke's life hangs in the balance as the Love Angels and Jama-P continue their rescue efforts. Fighting on the devils' home turf, this confrontation with Pluie may prove to be the Love Angels' most challenging one yet. On top of it all, Wedding Peach's secret identity may have been compromised. When cruel Queen Raindevila tries to send Pluie into the Vortex of Destruction, Peach attempts to save him, but will she only end up sacrificing herself in the process?
3 votes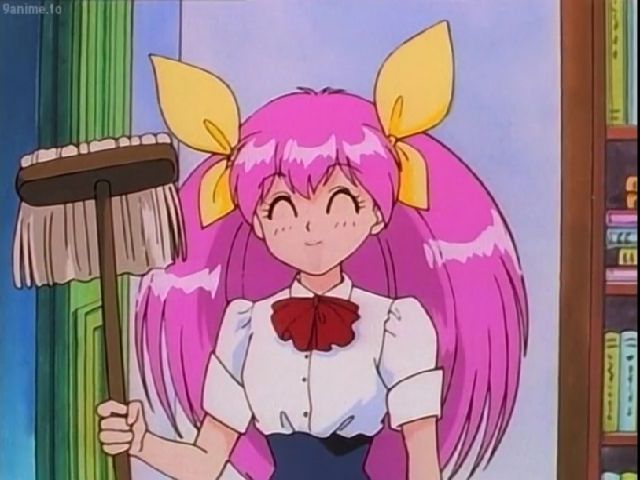 #17 - The Secret of Saint Hanazono Campus
Season 1 - Episode 17 - Aired Jul 26, 1995
More devils are searching for the Saint Something Four: the devil Sandra and his three recruits, Noise, Blitz, and Cloud. While Momoko is serving detention cleaning the library, Yuri and Hinagiku visit her and stumble upon a town almanac that describes a mysterious light shower that occurred 100 years ago. Could this event have had something to do with the Saint Something Four? The new devils are ruthless in their quest but lack teamwork and the Love Angels are able to drive them away for the time being. Unfortunately for Momoko, her attempts to clean the library were in vain as it now looks even worse than when she started as a result of the battle.
2 votes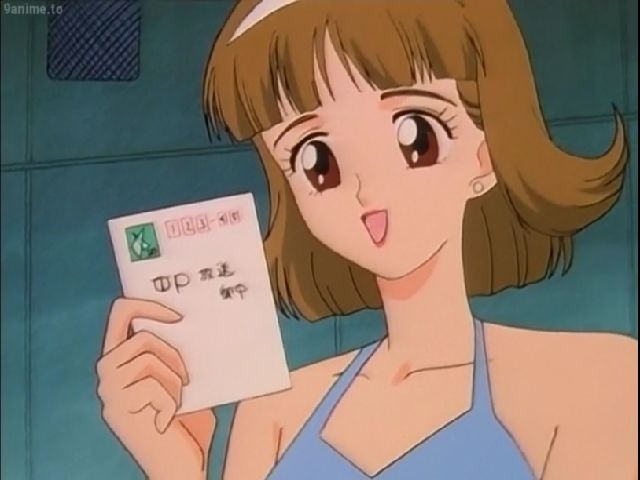 #18 - Love Angels, We'll Fight, Even During Summer Vacation
Season 1 - Episode 18 - Aired Aug 2, 1995
Noise's search for the Saint Something Four leads her to Yousuke. When Noise takes the small bell that Yousuke's father left him to the devil world, Lord Sandra determines that Yousuke's bell is not one of the Saint Something Four and berates Noise for her failure. In retaliation, Noise returns to the human world and takes her anger out on Yousuke. Peach struggles to save him but during the battle Yousuke's bell serves as a catalyst that awakens the first item of the Saint Something Four in Peach's ring, the Something Old. With her new powers, Peach is able to repel Noise.
3 votes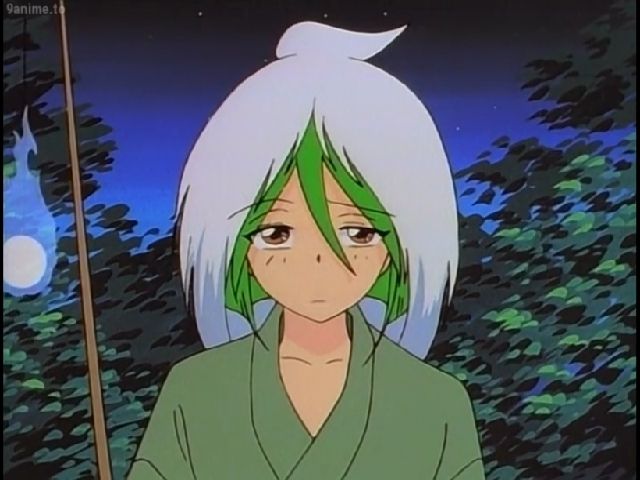 #19 - Midsummer Night's Mystery
Season 1 - Episode 19 - Aired Aug 9, 1995
The newspaper club hosts a traditional test of courage one summer evening for the Saint Hanazono students. The fun takes a serious turn when students start disappearing, thanks to the devil Blitz. Yuri is magically guided to another item of the Saint Something Four, the Something Blue earrings, but before Yuri can catch her breath, Blitz snatches them up. The night heats up in battle, and although Blitz proves to be a difficult opponent for the Love Angels, Lily manages to recover the Something Blue and access her new powers.
2 votes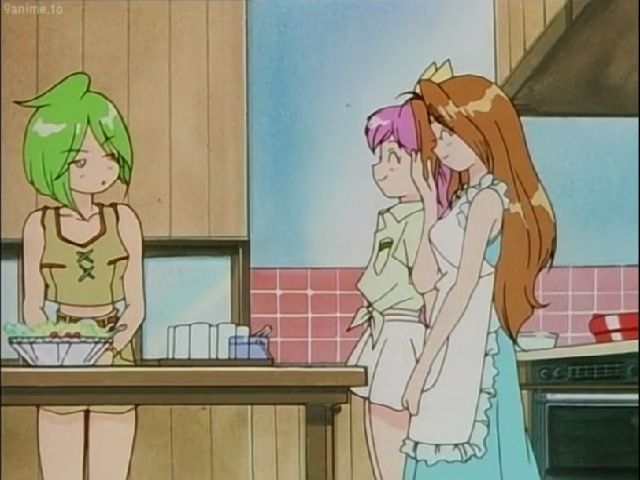 #20 - Seaside Pendant
Season 1 - Episode 20 - Aired Aug 16, 1995
Yuri's mother is preparing for another fashion show, this time at a seaside villa. One of the models, Saori, befriends Hinagiku and becomes somewhat like an older sister. When Hinagiku has a crisis, Saori gives her a much-needed pep talk and the "permanent loan" of her pendant. During one of the devil Cloud's attacks, Daisy is able to awaken another piece of the Saint Something Four, the pendant Something Borrowed. With the help of Daisy's new powers, the Love Angels successfully defeat Cloud.
2 votes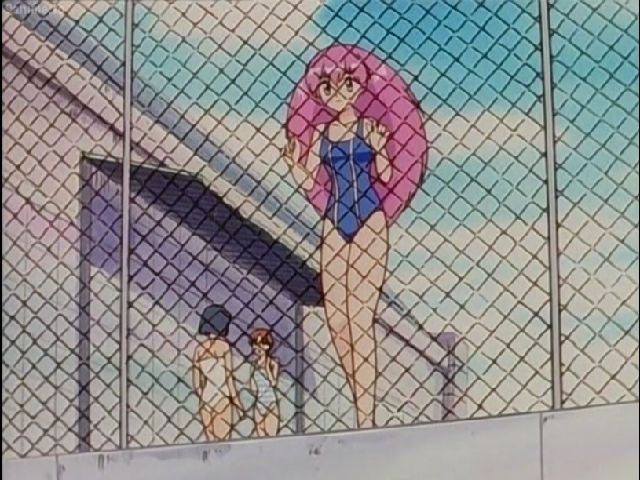 #21 - Resound, Piano, to the Starry Sky
Season 1 - Episode 21 - Aired Aug 23, 1995
Gentle and ladylike Yuri starts hanging out on the streets with a rough group of girls and is evasive when her friends ask about it. Eventually the truth comes out and Yuri explains that she is trying to help her old friend, Hitomi, who seems to have lost her way in life after the death of her older sister. Yuri orchestrates an elaborate production with her friends in an attempt to get Hitomi out of her rut, but the devil Sandra finally decides to make an appearance in the human world and attacks Hitomi before things can get started. Fortunately for Yuri, when you're a Love Angel, sometimes miracles happen.
1 votes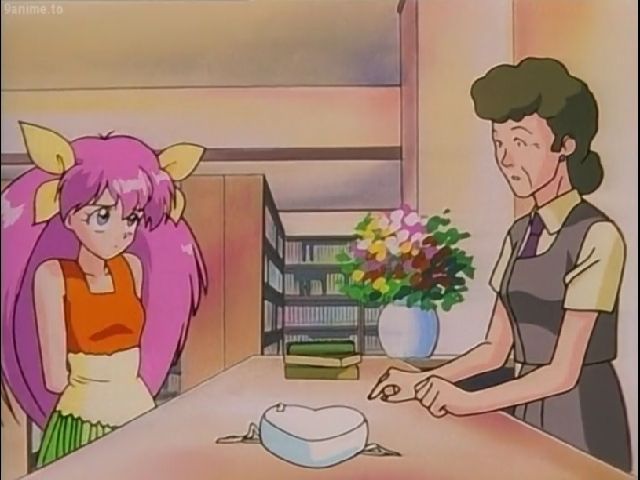 #22 - Jama-P Targeted
Season 1 - Episode 22 - Aired Aug 30, 1995
Hinagiku secretly tricks Yanagiba into going on a shopping date with her. At the public library, Momoko and Yuri accidentally lose Jama-P, who is mistaken for a stuffed toy and taken by a little girl. Unfortunately for all concerned, the devil Sandra is tracking Jama-P in order to get to the Love Angels. Sandra has plenty of dirty tricks up his sleeve, but Jama-P is able to get the Love Angels out of a pinch and they finally manage to take care of Sandra for good.
1 votes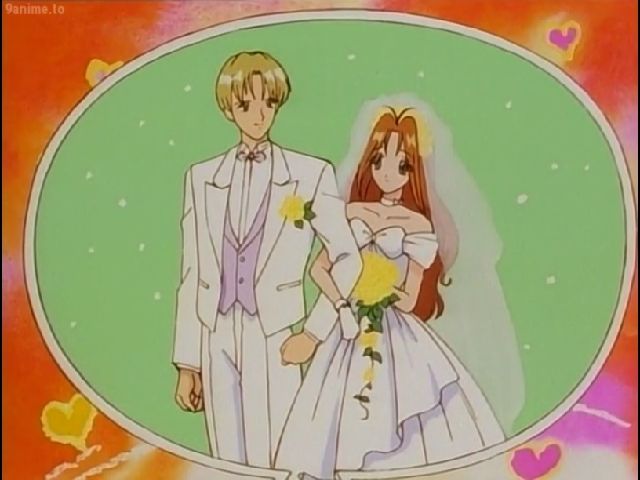 #23 - My First Kiss is Going to Be Stolen
Season 1 - Episode 23 - Aired Sep 6, 1995
Amano Takuro, the top student at Saint Hanazono, develops a crush on Momoko. Although he excels in academics, Takuro is weak in other areas and covers up his inferiority complex by talking down to his classmates. This makes him a prime target for the new devil in town, Igneous, who takes up residence inside Takuro's body. Igneous grants Takuro athletic abilities and instigates uncharacteristically bold behavior. In a half-hearted attempt to locate the Saint Something Four, Igneous calls upon the devil Ranbo, but the Love Angels easily defeat her.
1 votes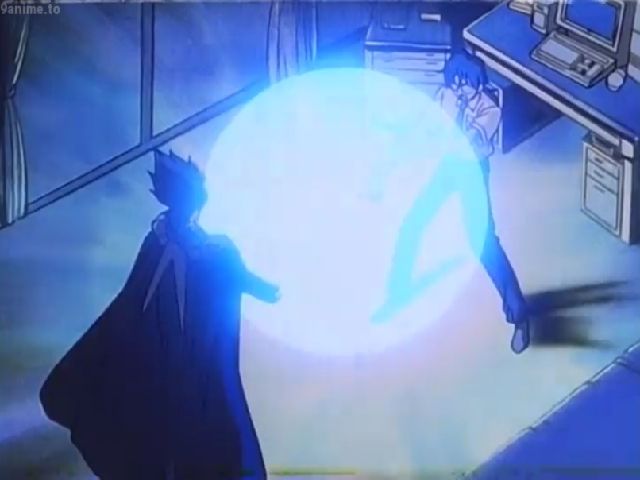 #24 - Exciting School Festival
Season 1 - Episode 24 - Aired Sep 13, 1995
Coerced into a devil's contract, Takuro continues his relentless pursuit of Momoko and flaunting the extraordinary new skills that Igneous is magically granting him. Hinagiku, who has known Takuro since childhood, becomes suspicious of the sudden changes, but the most pressing question is, who is Yanagiba taking to the school dance? Igneous makes another ineffective strike on the Love Angels by sending the devil Blackie.
1 votes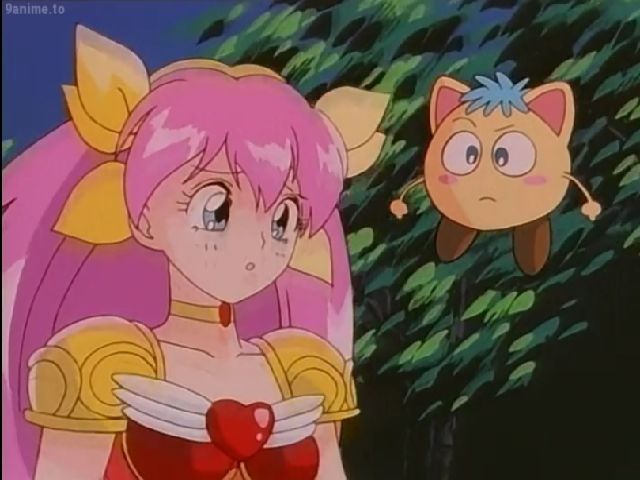 #25 - A Devil's Kiss Isn't Sweet
Season 1 - Episode 25 - Aired Sep 20, 1995
Igneous gets serious and sends out the devil Tarashi, who is able to see into a woman's heart and transform into the object of her affection in order to deplete her love wave with a kiss. The victims are piling up, and Momoko's life becomes even more troublesome when Takuro discovers her secret identity as Wedding Peach and uses the knowledge to blackmail her into going out on a date with him. When the Love Angels finally catch up to Tarashi, they are barely able to counter his truly frightening attacks. Fortunately, they succeed, and women's lips everywhere are safe once again.
1 votes