The BEST Episodes of Uta no Prince-sama
Every episode ever - ranked by fan votes!
Last Updated: May 7, 2020
Due to her admiration of popular idol HAYATO, Nanami Haruka dreams of becoming a music producer. For this reason, she enrolls in the music producer course of Saotome Academy. At this Academy, she will be paired with someone from the idol course. Together, the pair will work together until graduation. When she arrives at Saotome, she soon discovers that there are six extremely dashing guys she can potentially partner with.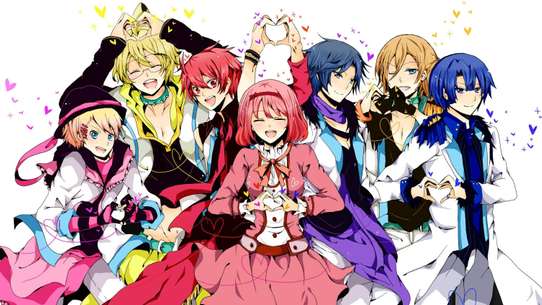 #2 - Answer
Season 3 - Episode 10 - Aired Jun 6, 2015
QUARTET★NIGHT and Haruka go on a trip to learn more about each other and write a song for Triple S. Haruka's kindness will inspire them to make a new song, they first they're able to make together.
4 votes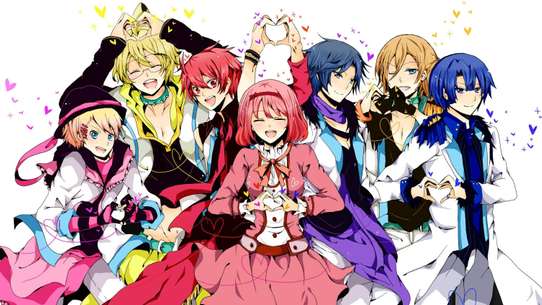 #7 - Innocent Wind
Season 3 - Episode 4 - Aired Apr 25, 2015
Ai becomes the main character in a new film. He works along with Syo and Natsuki both left in awe at how perfectly he does everything, however, Ai begins to feel something has changed within him. Ai ends up overworking himself and becomes ill but refuses to rest resulting in him collapsing. Both Syo and Natsuki, along with Haruka, put Ai to rest and in the process learn that he is a robot. After explaining, the three help Ai to finish the film.
3 votes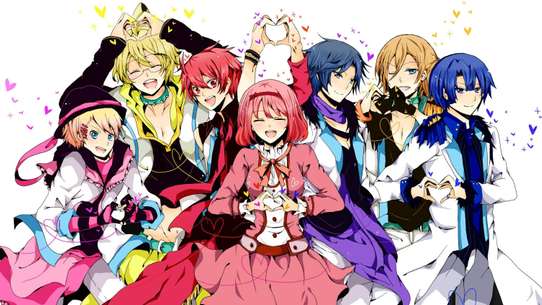 #8 - Evolution Eve
Season 3 - Episode 12 - Aired Jun 20, 2015
It's finally time for the Triple S concert, and QUARTET★NIGHT performs again (although in a longer and polished version) their song "Evolution Eve", leaving ST☆RISH, Haruka and the whole theater impressed.
3 votes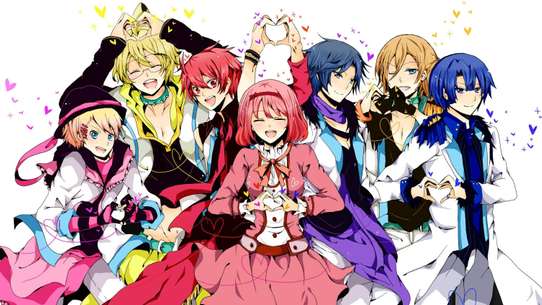 #9 - Maji Love Revolutions
Season 3 - Episode 13 - Aired Jun 27, 2015
QUARTET★NIGHT and ST☆RISH fight for the entry song of the SSS competition. As soon as the judges are deciding which one of the two contestants will win, HE★VENS has their first debut since their defeat to ST☆RISH during the UtaPri Award, debuting now as a 7-member band. The battle continues on for the confirmed 4th season.
3 votes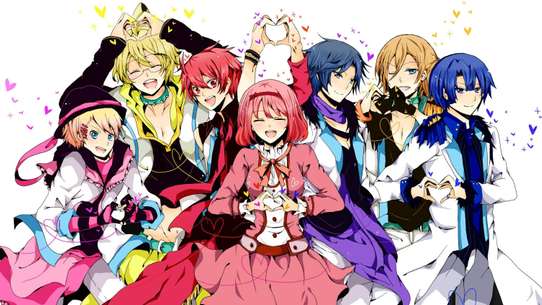 #10 - We Are Starish!!
Season 4 - Episode 13 - Aired Dec 25, 2016
ST☆RISH is up next and the tension is thick. Who will come out victorious in this action-packed showdown?
4 votes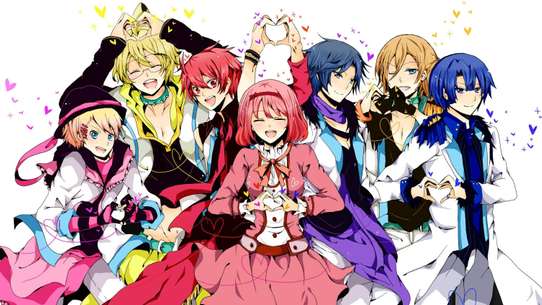 #18 - Emotional Life
Season 3 - Episode 3 - Aired Apr 19, 2015
Natsuki and Otoya are made into a Cross Unit and are cast as the main characters in a rock opera. Natsuki is put to play the part of a hot-headed manly guy while Otoya has to learn to be collected and cool. Both consult with their respective members (Syo and Tokiya) hoping to get some advice from them but without much luck. It is then that they both realize that they have been looking at things the wrong way and shouldn't be so worried about completely changing themselves. With the help of their friends and Haruka, they are able perform a brand new song in the play.
4 votes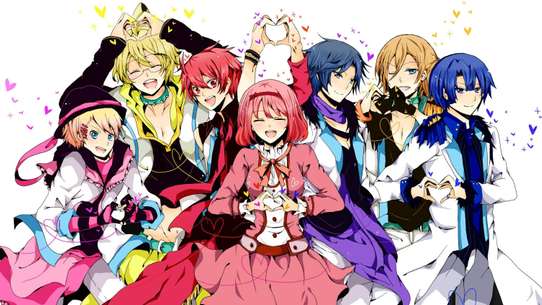 #19 - Code: T.V.U
Season 3 - Episode 5 - Aired May 2, 2015
Syo, Ren and Cecil are made into a Cross Unit and are selected to be featured in a commercial for a mobile phone brand. Things head off to a rocky start with each member's conflicting ideas about what the theme for the commercial should be. They end up getting into a heated argument but realize that their fellow member's ideas were just as good as theirs. In the end, with help from Haruka and their friends, they are able to come up with the perfect theme for the commercial and Haruka's new song.
3 votes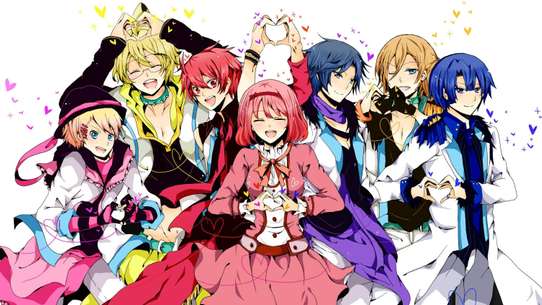 #20 - Saintly Territory
Season 3 - Episode 6 - Aired May 9, 2015
Camus is chosen as the main act in the inauguration of the Shining Tower. Haruka, hoping to learn more about Camus to write him a new song, ends up working as his assistant. Although the tasks are difficult, Haruka does not give up determined to see a side to Camus in which he can do something earnestly seeing as he always does everything perfectly but without being earnest. Haruka's feelings are able to reach Camus and he performs his new song at the inauguration.
3 votes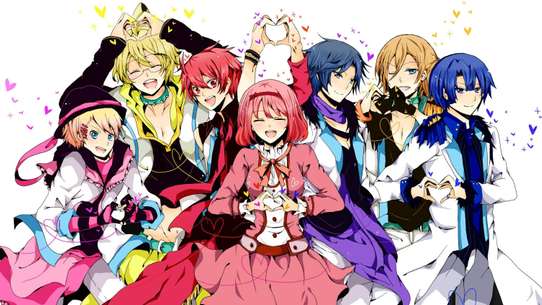 #21 - Only One
Season 3 - Episode 7 - Aired May 16, 2015
Ranmaru has decided to leave rock music as a way to move from his past and focus on his new life as a QUARTET★NIGHT member. Everyone opposes saying that rock is his life but he refuses to listen. Due to a past experience, Ranmaru is afraid of making the same mistakes again with his new found band members but Haruka teaches him that his love for rock and his band can be balanced without giving up on either.
3 votes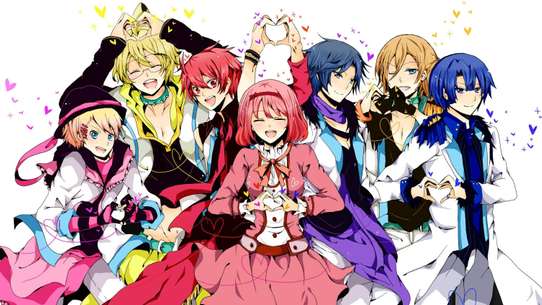 #22 - Sankyu
Season 3 - Episode 11 - Aired Jun 13, 2015
ST☆RISH debates about what to do about Haruka since she's gotten close to QUARTET★NIGHT and they tell ST☆RISH they'll fight for keeping Haruka as their composer. As soon as she returns, they sing her a new song, "THANK YOU".
3 votes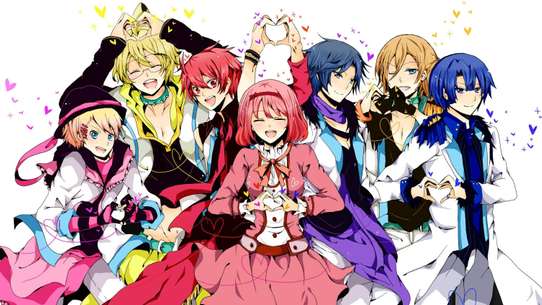 #23 - Kizuna
Season 4 - Episode 2 - Aired Oct 9, 2016
The members of ST☆RISH and HE★VENS are shocked to learn they will be singing duets with members from the other group to prepare for the decisive concert. Meanwhile, QUARTET★NIGHT appears to be experiencing some discord of its own.
2 votes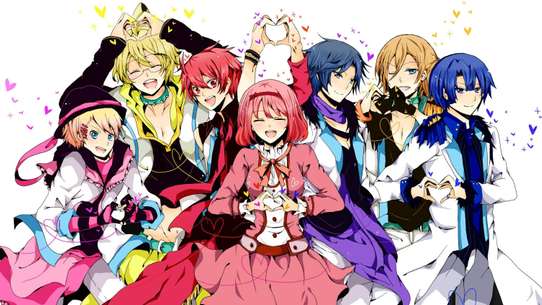 #24 - Visible Elf
Season 4 - Episode 5 - Aired Oct 30, 2016
The third duo of the Duet Project are Cecil of ST☆RISH and Shion of HE★VENS. Trying to follow up on Tokiya and Syo's success, Cecil aggressively approaches the project, but Shion closes off his heart more and more as though in response to Cecil's passion.
2 votes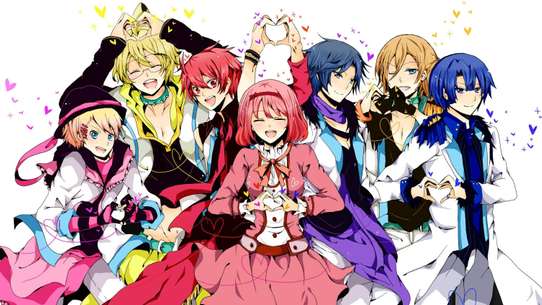 #25 - Three Shining Stars
Season 4 - Episode 12 - Aired Dec 18, 2016
The emotions and hopes of ST☆RISH, QUARTET★NIGHT, and HE★VENS are illuminated by a morning sun rising in a clear sky. As Haruka prays for similar things, the Decisive Concert is about to begin.
2 votes