The BEST Episodes of Two Sentence Horror Stories
Every episode ever - ranked by fan votes!
Last Updated: Sep 17, 2020
Inspired by the viral fan fiction of two sentence horror stories, this anthology series taps into universal primal fears – death, abandonment, and loneliness – filtered through the anxieties of the most connected and racially diverse generation.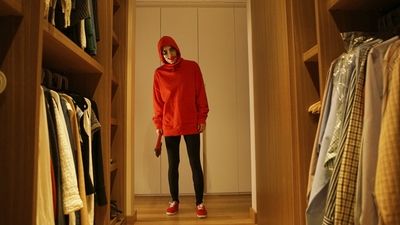 #1 - Hide
Season 1 - Episode 4 - Aired Aug 15, 2019
KNOCK, KNOCK, I HEARD. - A devoted nanny fights to protect the autistic child in her care during a horrifying home invasion.
45 votes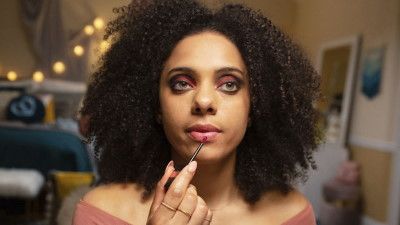 #2 - Tutorial
Season 1 - Episode 6 - Aired Aug 29, 2019
I DIDN'T LOCK MY DOOR THAT NIGHT. - A beauty vlogger records a complex makeup tutorial as the camera catches someone slipping into her room when she's not looking.
45 votes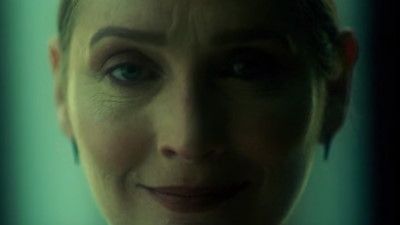 #3 - Scion
Season 1 - Episode 5 - Aired Aug 22, 2019
I SHOOK HER HAND, SEALING THE DEAL. - When a rebellious teen is diagnosed with terminal cancer, his family's legacy and wealth ensure him a place in an exclusive, experimental treatment center that has a far more sinister transformation in mind.
42 votes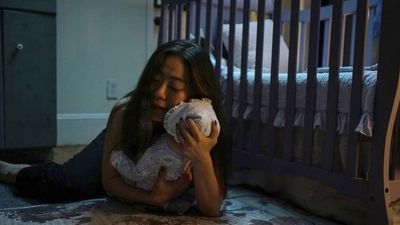 #4 - Gentleman
Season 1 - Episode 1 - Aired Aug 8, 2019
SHE WAS STIFF AND COLD IN MY ARMS. THEN THE DOLL BLINKED. - A serial killer with an obsession for single moms stalks a young mother who rejected him.
86 votes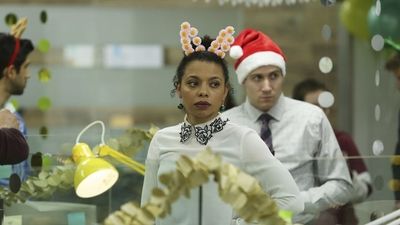 #5 - Squirm
Season 1 - Episode 2 - Aired Aug 8, 2019
I FELT MY SKIN CRAWL. THEN I SAW THE HEAD OF THE WORM PUSH THROUGH. - A low-paid office assistant wakes up naked in her own bed after the office holiday party with no idea how she got there. Who was it and what did he put inside her?
72 votes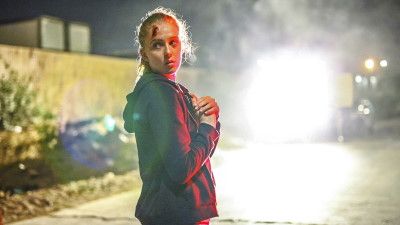 #6 - Trilogy
Season 1 - Episode 9 - Aired Sep 19, 2019
In the final episode pulling three stories into one: ""Ma" is a supernatural horror about a young woman's new romance and her Chinese mother and the lengths she will go to keep her "perfect" daughter home; "Guilt Trip" is a hitchhiker horror tome following a good Samaritan who is forced to rethink her decision on the dark and isolated road with the stranger in her car; and "Singularity" is a technology, body-horror story centered on a biohacker tapping into more than just the internet.
27 votes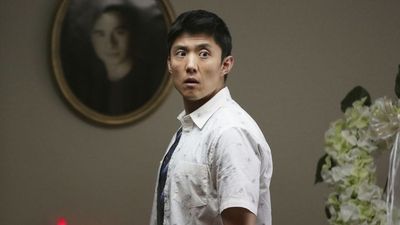 #7 - Legacy
Season 1 - Episode 3 - Aired Aug 15, 2019
"I WILL NEVER LEAVE YOU," MY HUSBAND WHISPERED AS HE CLIMBED INTO BED LAST NIGHT. - The ghost of an abusive husband continues to torment his family even after his death.
54 votes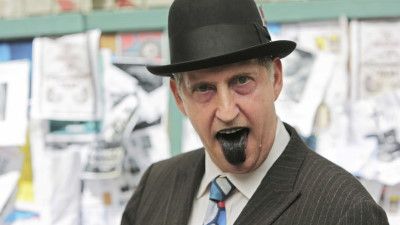 #8 - Little Monsters
Season 1 - Episode 8 - Aired Sep 12, 2019
I HEAR MY MOM YELL AT ME AT ME TO COME FOR DINNER. - A monster adults can't see hunts the vulnerable children of a housing project.
36 votes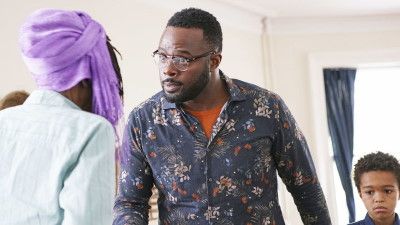 #9 - Only Child
Season 1 - Episode 7 - Aired Sep 5, 2019
MY GRANDSON GOT HIS BIG, BEAUTIFUL SMILE FROM ME. - When an elderly Haitian grandma is forced to move in with her estranged son, she begins to suspect something is very wrong with his perfect family.
36 votes
Writers:
Leon Hendrix III