The BEST Episodes of Trust Me (2009)
Every episode ever - ranked by fan votes!
Last Updated: Sep 24, 2019
Set against the backdrop of the high-pressure world of advertising, Mason (Eric McCormack) and Conner (Tom Cavanagh) are a pair of ad men who, although they differ greatly in their approach to their work and their lives, are better together than they are apart. Mason, an art director, is a responsible, workaholic family man with an undying loyalty to the brands he helps sell. By contrast, his writing partner, Conner, is a single, impulsive copywriter with the attention span of a teenager. The series follows the changing dynamics between these two friends.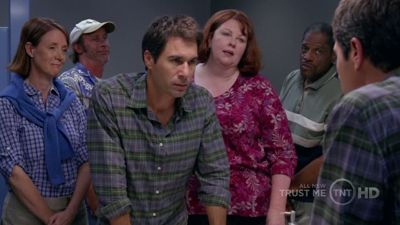 #1 - All Hell the Victors
Season 1 - Episode 2
It's Conner to the rescue when an important client shoots down an advertising pitch. As the new pitch settles in, trouble arises which may put Mason on the unemployment line. Sarah adds to the stress with a full-court press for her office and objections to Mason's choice of a partner for her.
4 votes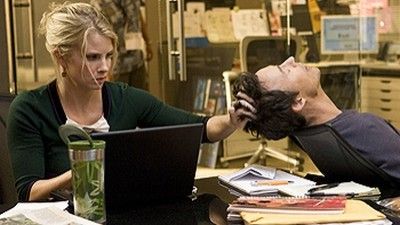 #2 - But Wait, There's More
Season 1 - Episode 3
Mason puts his job on the line when he promises the CEO that Sarah will bring his team amazing success. Unfortunately for Mason, he is unaware that Sarah is not only frustrated with her job but is also entertaining another firm's job offers. Adding to the angst, Conner runs into an old flame, making him wonder what could have been.
2 votes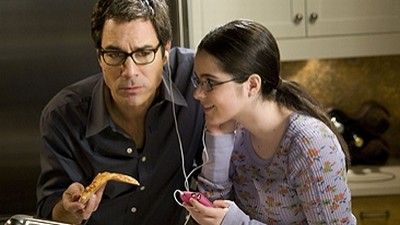 #3 - Au Courant
Season 1 - Episode 4
Mason misses the mark when he surveys his atypical daughter about trends with typical teens. It's up to Conner to save the day when Mason keeps digging himself into deeper trouble with the client by making promises he may not be able to keep. When Sarah's romantic life is called into question, Hector and Tom compete for the opportunity to clear up the matter.
2 votes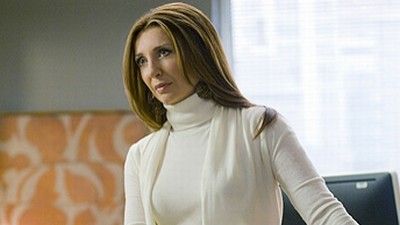 #4 - Way Beyond the Call
Season 1 - Episode 5
Production comes to a grinding halt when a client decides to rethink the campaign. Conner puts jobs on the line when he chooses to continue production with overconfidence in his ability to convince the client to move forward with the commercial. To celebrate her birthday, Sarah tries to go back to the way things were when she attempts to reconcile with her ex-husband. Already worried about losing his job, Tony receives some unexpected news about his daughter which sends him reeling.
2 votes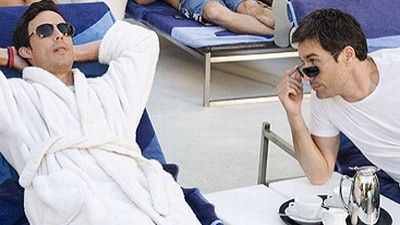 #5 - Before And After
Season 1 - Episode 1
When Mason wins a promotion within the advertising agency, he must leave behind his best friend Connor. This forces them to reexamine their relationship as both brotherly friends and colleagues in the fiercely competitive ad agency world.
7 votes
Writers:
Hunt Baldwin

,
John Coveny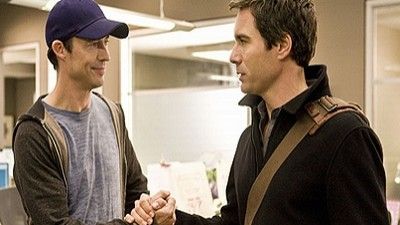 #6 - Promises, Promises
Season 1 - Episode 6
Mason gets Tony to give the group a chance to work on creative for Chicago's Olympic bid; Mason spends a long weekend with Erin and leaves Conner in charge; Sarah gets a new partner.
2 votes
Writers:
John Hlavin

,
Angela Russo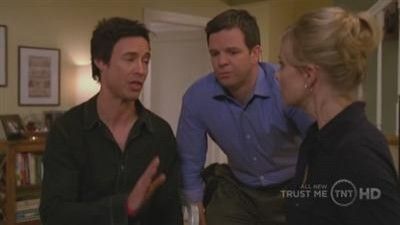 #7 - Norming
Season 1 - Episode 11
Mason receives an unfavorable evaluation at work, causing an angry outburst and Tony to hire a corporate therapist to help the group through a number of issues. Meanwhile, Sarah finds her new relationship blossoming and seeks the blessing of her ex-husband, only to discover the brutal truth of why he divorced her.
1 votes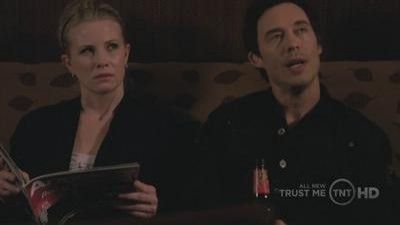 #8 - You Got Chocolate in My Peanut Butter
Season 1 - Episode 12
On the set of her Dove commercial shoot in Los Angeles, Sarah immediately clashes with the nightmare director and becomes irritated when Mason won't stand up for her in front of the client. Determined to save his group, Tony tries to poach a neglected account from a rival group. He even decides to make Conner his partner in the endeavor, widening the gulf that has developed between Conner and Mason.
1 votes