The WORST Episodes of Total Drama
Every episode ever - ranked by fan votes!
Last Updated: Nov 26, 2021
Teens vs each other in a mock off cartoon reality show. All about the fight to win, no matter what.
Watch Now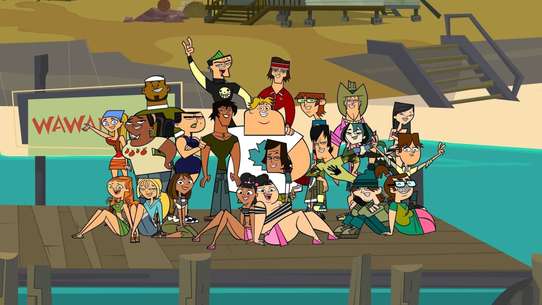 #1 - Sundae Muddy Sundae
Season 5 - Episode 11 - Aired Mar 13, 2014
The final five All-Stars race to the most dangerous regions of the island to find ingredients for the ultimate sundae.
19 votes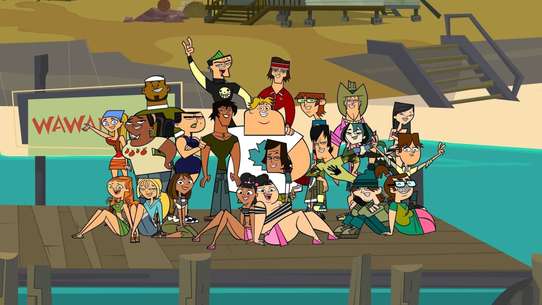 #2 - Food Fright
Season 5 - Episode 4 - Aired Jan 23, 2014
Chris combines a pancake eating contest with an obstacle course in the ultimate tummy twister.
18 votes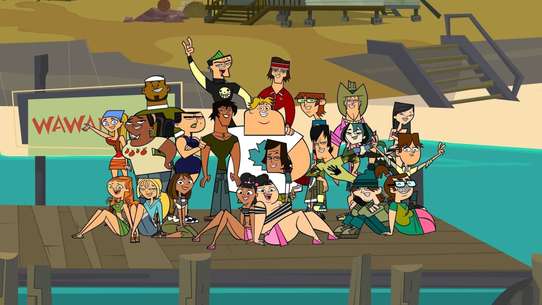 #3 - The Bold and the Booty-ful
Season 5 - Episode 12 - Aired Mar 20, 2014
The Final Four hunt for Pirate Booty and a spot in the Grand Finale in a challenge that becomes truly life-threatening.
17 votes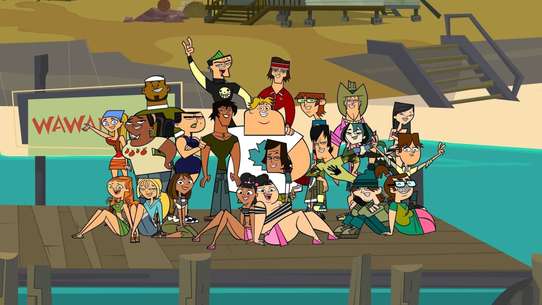 #4 - Sky Fall
Season 5 - Episode 24 - Aired Nov 6, 2014
The final four contestants compete in a race to the top of a mountain, and the last person to finish is sent home.
14 votes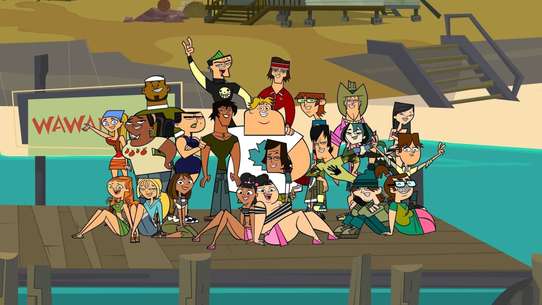 #5 - TDA Aftermath II: Forgive and For Gwen
Season 2 - Episode 12 - Aired May 10, 2009
Geoff and Bridgette talk about what has happened in recent episodes and interview cast mates that were recently voted out.
23 votes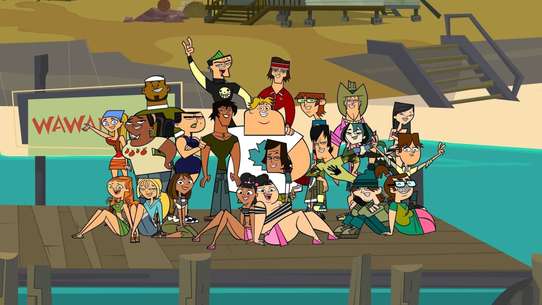 #6 - Twinning Isn't Everything
Season 5 - Episode 16 - Aired Sep 11, 2014
Samey and Amy's sisterly hatred reaches a boiling point during a game of doom balloons while Max gets a little help from a new friend on his quest for pure evil.
17 votes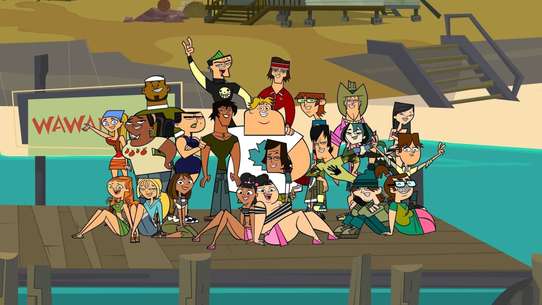 #7 - I Love You, I Love You Knots
Season 5 - Episode 17 - Aired Sep 18, 2014
Ella's attempts to befriend Sugar backfire during a wild game of Truth or Scare while Rodney's delusional love triangle has a huge effect on his team's performance.
16 votes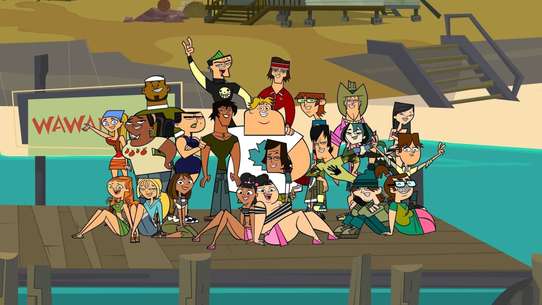 #8 - A Blast From the Past
Season 5 - Episode 18 - Aired Sep 25, 2014
Sky likes Dave, but not as much as Dave likes Sky while Shawn bolts and puts his team in jeopardy. Also, a previous competitor raises some very serious questions about a previous elimination.
15 votes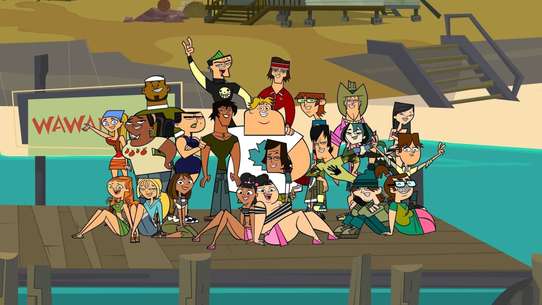 #9 - TDA Aftermath I: Trent's Descent
Season 2 - Episode 6 - Aired Feb 15, 2009
Geoff and Bridgette play hosts of an after show which dishes dirt on the cast.
21 votes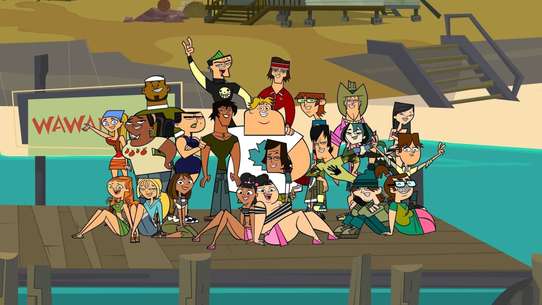 #10 - So, Uh This Is My Team?
Season 5 - Episode 14 - Aired Sep 4, 2014
The 14 new contestants fall out of a plane to the new island they will compete on. Then, Chris goes over the rules and the teams. Team Kinosewak: Mean Cheerleader Twin Amy, Outback Survivalist Sweetheart Jasmine, Evil Wannabe Max, Hopeless Romantic Rodney, Nice Cheerleader Twin Samey, Smart and silent Scarlett, and Chris FanaticTopher. Team Maskwak: Sound Effects Master Beardo, Germophobe Pessimist Dave, Singing and Dancing Princess Ella, LARPER Leonard, Paranoid Doomsdayer Shawn, Paegent Queen Sugar, and Gymnast Supreme Sky. The challenge begins with them building a house or a fort. They have to grab items to build the fort but have to dodge tennis balls getting thrown or shot at them. Team Kinosewak won the challenge because There Cabin Survived The Mooses. Team Maskwak Lost Because of Bad Teamwork and There Wizard castle Couldn't Survive the Mooses and at elimination the team votes off Beardo because he didn't talk just made sounds and isn't that helpful and he then takes The Cannon Of Shame from the island.
15 votes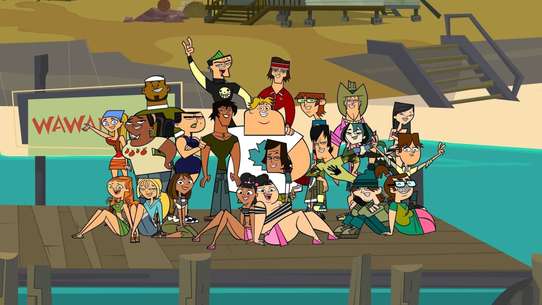 #11 - Hurl and Go Seek
Season 5 - Episode 22 - Aired Oct 23, 2014
Chris merges the teams and feeds them expired meat before the first nighttime challenge. Dave finally hears what Sky's saying to him while Jasmine finally sees how Shawn's feeling. While exploring, Scarlett learns the truth about Pahkitew Island.
15 votes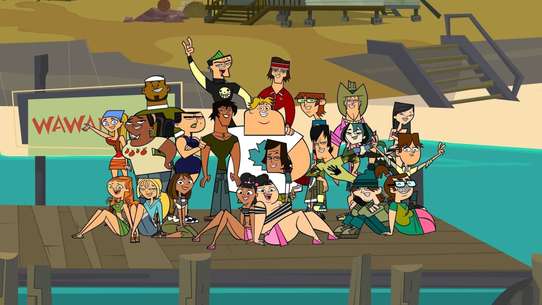 #12 - Celebrity Manhunt's TDA Reunion Show
Season 2 - Episode 27 - Aired Jun 10, 2010
This two-part special introduces the next exciting series; Total Drama World Tour. Celebrity Manhunt, a celebrity gossip TV show, follows the Total Drama contestants as they arrive at television's coveted Gemmy Awards.
3 votes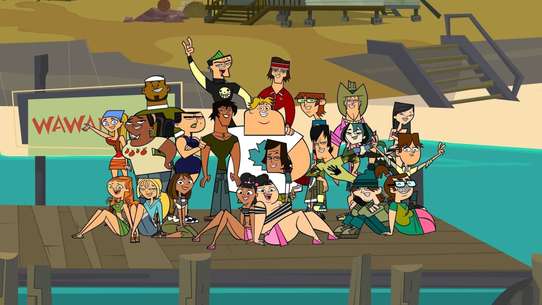 #13 - This is the Pits!
Season 5 - Episode 20 - Aired Oct 9, 2014
Jasmine reveals a deep, dark fear in a deep, dark cave while Sugar confuses buses and trains. Dave uses his time in the challenge for the perfect opportunity to kiss Sky.
13 votes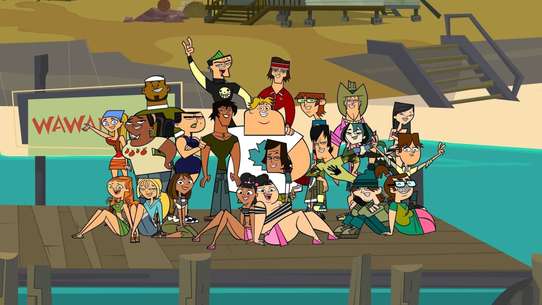 #14 - TDWT Aftermath III: Aftermath Aftermayhem
Season 3 - Episode 18 - Aired Jan 27, 2011
After Blaineley forces Bridgette into doing a world tour of Total Drama fan countries, Geoff becomes fed up. The three new guests join the peanut gallery, where five of them get the opportunity to re-join the competition. However, Blaineley ends up winning instead.
19 votes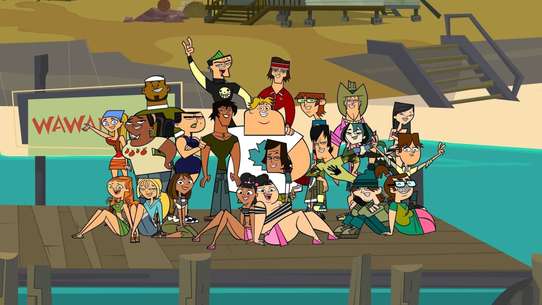 #15 - TDA Aftermath III: O-wen or Lose
Season 2 - Episode 18 - Aired Oct 22, 2009
Geoff and Bridgette talk with the latest cast mates to be voted out of the show.
21 votes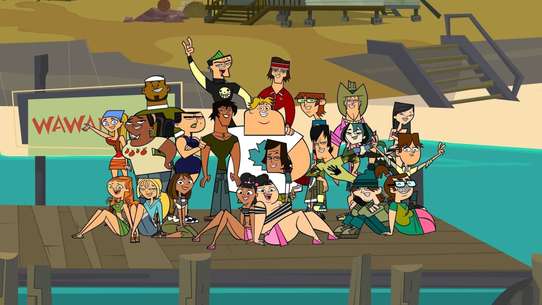 #16 - The Final Wrech-ening
Season 5 - Episode 13 - Aired Mar 27, 2014
Zoey gives up on seeing Mike again and faces off with Mal in the Circles of Doom challenge.
17 votes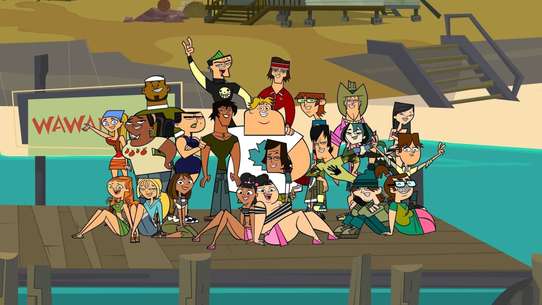 #17 - Mo' Monkey Mo' Problems
Season 5 - Episode 19 - Aired Oct 2, 2014
Ella comes up big after Dave puts himself in a dangerous spot while Max tangles with his team's chances to prove his superiority.
13 votes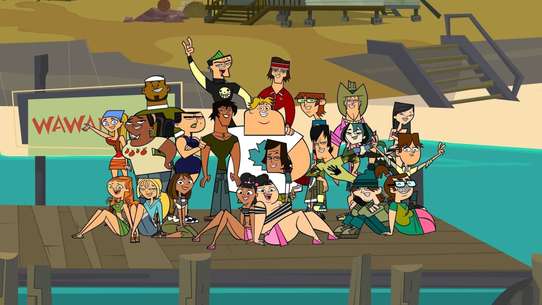 #18 - The Treasure Island of Dr. McLean
Season 4 - Episode 8 - Aired Feb 23, 2012
The teams wake up in the middle of the lake and are ordered by Chris to get back to the island, with the last team arriving set for punishment. During this part of the challenge, Mike purposely places Scott in a position for another encounter with Fang, who attacks him near, and then on, the Maggots' raft. Dakota fends off the shark as she begins a mutant transformation into a monster and then seeks friendship from Zoey. Meanwhile, Cameron tries to help Mike keep his secret under control. Scott reveals to have found the Chris Head of Invincibility, and asks Zoey to keep it a secret. At the end, after the Maggots lose the second challenge, finding a buried chest containing a past contestant and an eliminated contestant from the current season, Scott receives the votes to be sent home, but uses the Chris Head of Invincibility to stay in the game, and Dakota is eliminated instead. Gwen cameos, and Sam temporarily returns as part of the challenge.
15 votes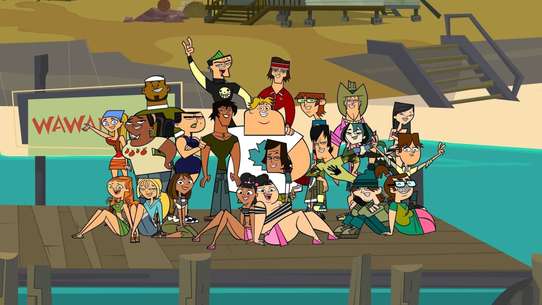 #19 - Three Zones and a Baby
Season 5 - Episode 21 - Aired Oct 16, 2014
Sky chooses her new team over Dave, crushing him. Max shows a softer side that's just as creepy as his evil side. Topher gets a call from the network.
13 votes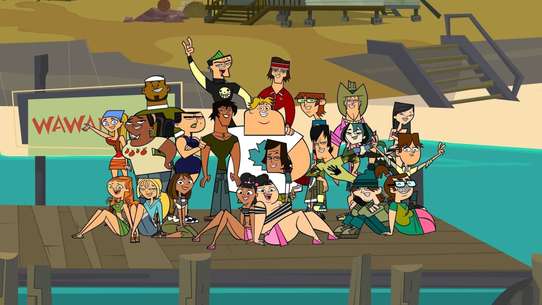 #20 - Saving Private Leechball
Season 5 - Episode 3 - Aired Jan 16, 2014
The Heroic Hamsters and the Villainous Vultures race into the forest to collect unusual paintball weaponry and use it to pick off the other team - last team standing wins!
16 votes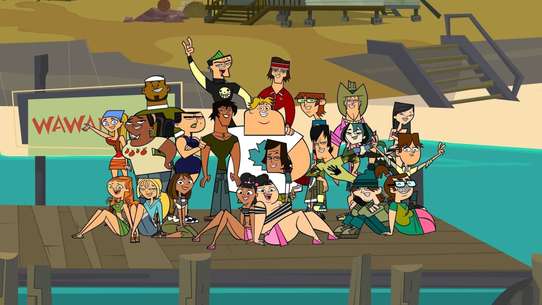 #21 - No Eggspects The Spanish Opposition
Season 5 - Episode 6 - Aired Feb 6, 2014
The teams travel to Boney Island for an egg hunt inside The Fun Zone, which is anything but fun!
16 votes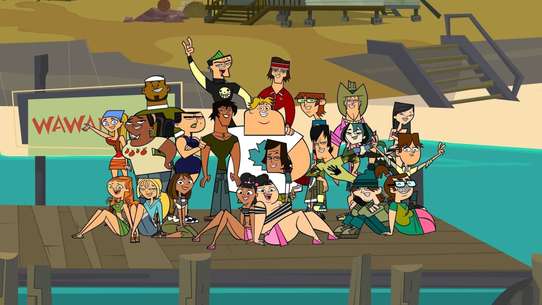 #22 - 3:10 to Crazytown
Season 2 - Episode 5 - Aired Feb 8, 2009
The two teams square off in several western themed challenges.
18 votes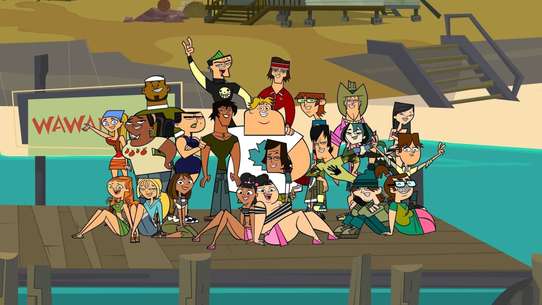 #23 - Crouching Courtney, Hidden Owen
Season 2 - Episode 22 - Aired Nov 19, 2009
A kung-fu challenge comes to the set as the boys versus girls.
19 votes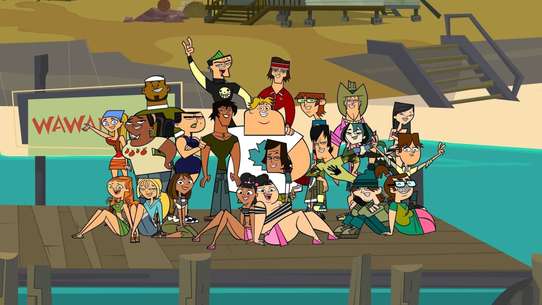 #24 - Backstabbers Ahoy!
Season 4 - Episode 5 - Aired Feb 2, 2012
As one team deals with their newest member, the other is severely divided by one contestant, who shares feelings for two girls at once. When the contestants' most prized possessions start vanishing, one player initially accuses their teammate, but then places the blame on someone else. Although they figure out the true scheme, it is not enough to prevent elimination.
13 votes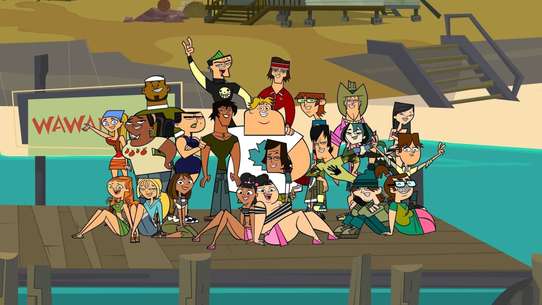 #25 - You Regatta Be Kidding Me
Season 5 - Episode 8 - Aired Feb 20, 2014
The challenge is a simple life-or-death boat race around the island, but things get complicated when Chris messes with the team dynamics.
15 votes