The BEST Episodes of Total Drama
Every episode ever - ranked by fan votes!
Last Updated: Dec 16, 2020
Total Drama is a Canadian animated comedy television series which is a homage and parody to the conventions commonly found in reality television. The show and its sequel seasons are collectively referred to as the Total Drama series.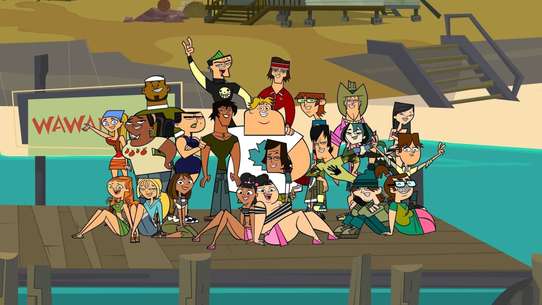 #1 - Hawaiian Punch
Season 3 - Episode 26 - Aired Apr 24, 2011
Total Drama World Tour has reached its final episode, where one of the final three will win a million dollars. Alejandro and Cody engage in a tie-breaker to determine a spot in the final two, and with one last manipulation from Alejandro, Cody gets eliminated. Chris then announces the final challenge with Heather against Alejandro which involves climbing Hawaii's active volcano with a wooden dummy of your opponent. During the challenge, Cody and Harold volunteer to help Heather, while Lindsay and Courtney choose to help Alejandro. In the end, Heather manages to trick Alejandro (by saying that she loves him), which distracts Alejandro, giving Heather the opportunity to bring Alejandro to his ultimate downfall in the game. However, after a misunderstanding, Alejandro still gets the win, after Heather throws Alejandro's dummy into the volcano. Later on, Ezekiel reemerges and steals the million dollar case from Chris, but then falls into the volcano (similar to the death of Gollum from The Lord of the Rings), and nobody gets the million dollars. The volcano then erupts, potentially harming everyone present, and Alejandro is the only one who suffers major injuries caused by the volcano's lava. Alejandro is then put inside a robot by Chef and Chris due to his extensive injuries, an obvious parody of the creation of Darth Vader from Star Wars: Revenge of the Sith.
17 votes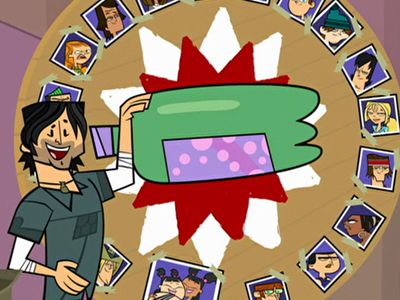 #2 - I Triple Dog Dare You!
Season 1 - Episode 25 - Aired Dec 16, 2007
The remaining three campers participate in a series of dares that were made up by the ones that have been voted off so far. Another camper leaves the island.
31 votes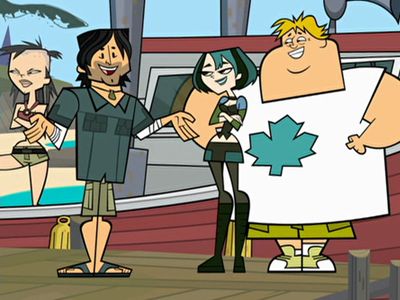 #3 - The Very Last Episode, Really!
Season 1 - Episode 26 - Aired Jan 4, 2008
The final two contestants participate in one last challenge for the grand prize.
28 votes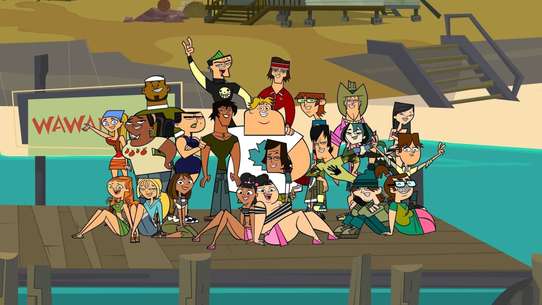 #4 - Planes, Trains and Hot Air Mobiles
Season 3 - Episode 25 - Aired Mar 27, 2011
With the Total Drama Jumbo Jet destroyed, the three remaining contestants (plus a tag-along Sierra) must engage in a full-out, no-rules race to Hawaii. Alejandro confronts Heather about attempting to vote him off earlier, enlisting the help of a stowaway in defeating her. Meanwhile, Cody works with Sierra to reach the finish line and in the process, develops a strong bond with her. In the end, Heather guarantees herself a spot in the final two, while Cody and Alejandro tie for second place.
18 votes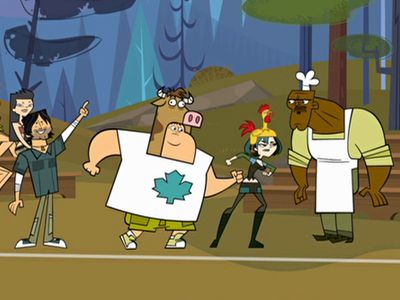 #5 - Total Drama Drama Drama Drama Island
Season 1 - Episode 27 - Aired Jan 4, 2008
29 votes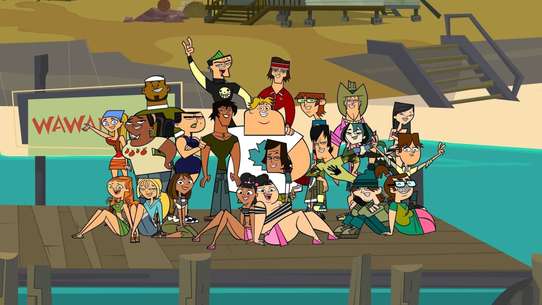 #6 - Walk Like an Egyptian: Part 1
Season 3 - Episode 1 - Aired Jun 10, 2010
The 17 contestants see the plane and all of the accommodations. They then compete in a challenge where they have to navigate around a pyramid to reach the finish line. They can choose to either climb on top of the pyramid, or go under the pyramid (a majority of the cast chose the latter). Duncan quits mainly due to refusing to sing and having to listen to Gwen and Courtney argue the whole way up the pyramid. Three teams are made (names chosen by the teams themselves) according to who finished the challenge first. They are also given a reward. DJ, LeShawna, Harold, Lindsay, and Bridgette are on Team Victory and are given a stick. Owen, Alejandro, Noah, Sierra, and Tyler are on Team Chris is Really Really Really Really Hot, and are given a goat. Courtney, Heather, Izzy, Cody, and Gwen are on Team Amazon and are given a camel. Ezekiel is the last to finish the race, but is not eliminated because of Duncan quitting, so Chris places him on Team Victory.
21 votes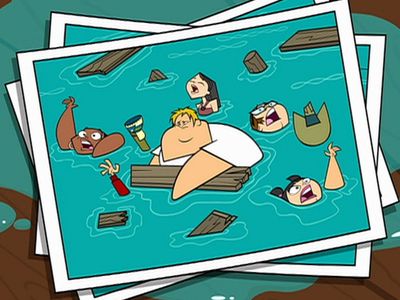 #7 - Not So Happy Campers
Season 1 - Episode 1 - Aired Jul 8, 2007
The twenty two contestants arrive at the island, are divided into teams and learn the rules of the competition they will be taking part in.
84 votes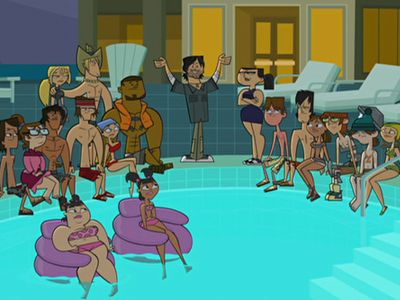 #8 - Haute Camp-Ture
Season 1 - Episode 22 - Aired Nov 25, 2007
In this episode, we are shown what happened to the campers who have been voted off so far and hear their thoughts of the final five. They also decide who gets to be voted off.
25 votes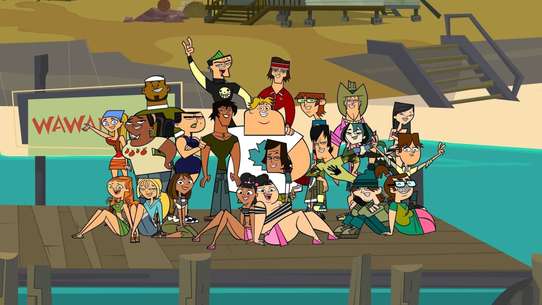 #9 - Get a Clue
Season 2 - Episode 20 - Aired Nov 12, 2009
The remaining cast members must solve a murder mystery challenge. While on a train, Chris is "murdered" and the cast must figure out who done it.
14 votes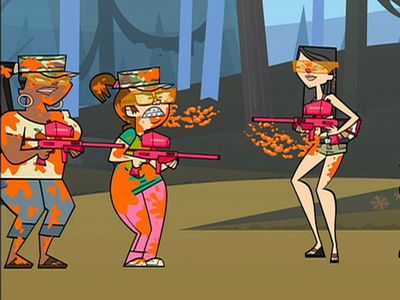 #10 - Paintball Deer Hunter
Season 1 - Episode 9 - Aired Aug 26, 2007
The two teams compete in a paint ball contest with the teams divided into "hunters" and "deer". Another person is voted off at the campfire ceremony.
38 votes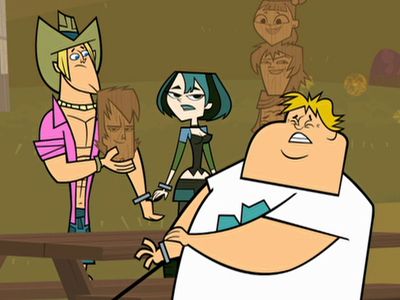 #11 - Trial by Tri-Armed Triathalon
Season 1 - Episode 21 - Aired Nov 18, 2007
The six remaining campers are split into three teams of two and must compete in various challenges based on teamwork. Another camper is voted off the island.
25 votes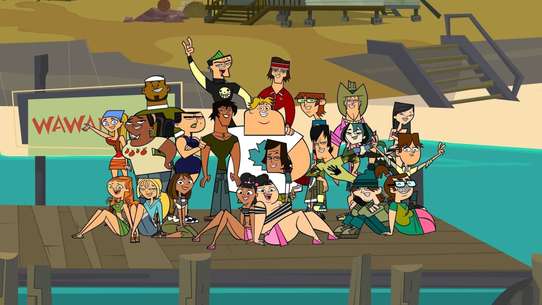 #12 - Super Hero-Id
Season 2 - Episode 17 - Aired Oct 8, 2009
The remaining cast mates do a superhero challenge of bravery.
15 votes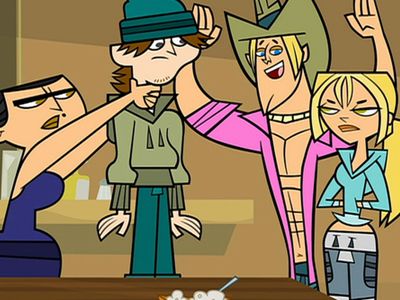 #13 - The Not So Great Outdoors
Season 1 - Episode 2 - Aired Jul 8, 2007
The two teams face their first competition: jumping off a thousand foot cliff into shark infested waters and building a hot tub out of materials they find in crates at the base of the cliff. The first camper is voted off the island.
63 votes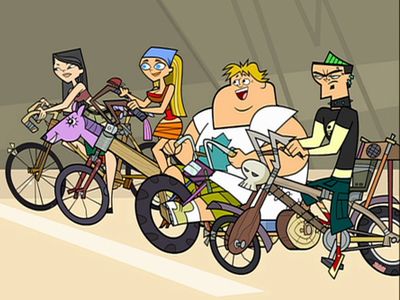 #14 - That's Off the Chain!
Season 1 - Episode 18 - Aired Oct 28, 2007
The campers are challenged to build their own bikes using supplies from the Arts and Crafts lodge and race them in a dangerous motor cross challenge with invincibility at stake.
31 votes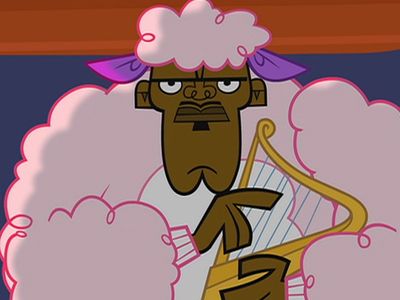 #15 - The Big Sleep
Season 1 - Episode 3 - Aired Jul 15, 2007
The two teams set out on a twenty mile race that they think is the contest on this occasion. However, the real winning team is the one who has the individual that goes to sleep last afterwards. Another camper is voted off the island.
57 votes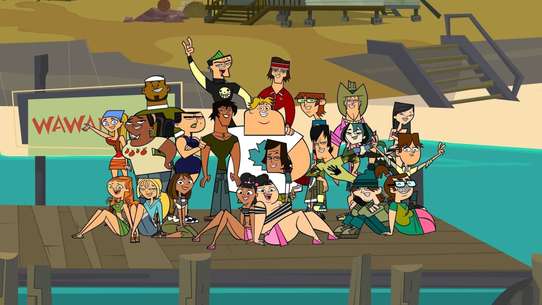 #16 - Beach Blanket Bogus
Season 2 - Episode 4 - Aired Feb 1, 2009
The challenge will contain a beach-theme where the teams will be required to surf over a tank of sharks on a mechanical surfboard.
13 votes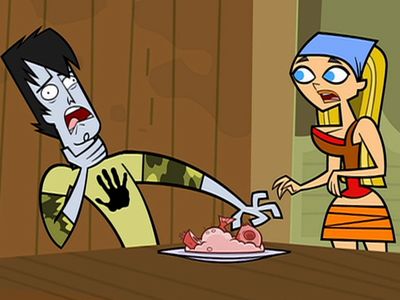 #17 - Who Can You Trust?
Season 1 - Episode 11 - Aired Sep 9, 2007
The teams take part in a three part competition where trust in team mates could mean the difference between victory and defeat. Another contestant is voted off the island.
36 votes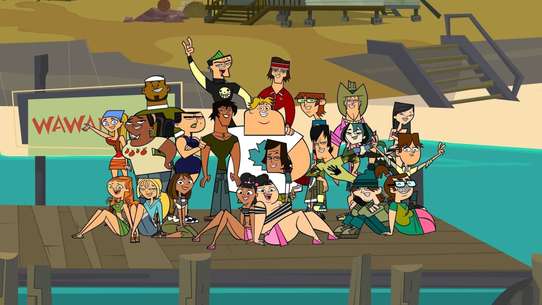 #18 - Niagara Brawls
Season 3 - Episode 19 - Aired Feb 3, 2011
The remaining seven are dumped in Niagara Falls for their next challenge, where it is revealed that Blaineley is debuting onto the show and that the teams have merged. The challenges have a wedding theme, leading to added tension for three particular couples. Alejandro tries his hardest to convince Duncan, Heather and Sierra to vote off Owen, ultimately causing Owen to take the Drop of Shame.
15 votes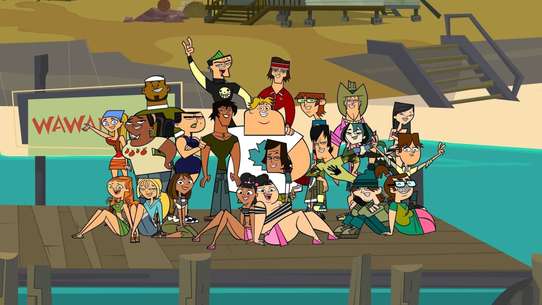 #19 - Dial M for Merger
Season 2 - Episode 16 - Aired Oct 1, 2009
The teams are dissolved and the remaining cast mates participate in an individual challenge which is revolved around spy movies.
13 votes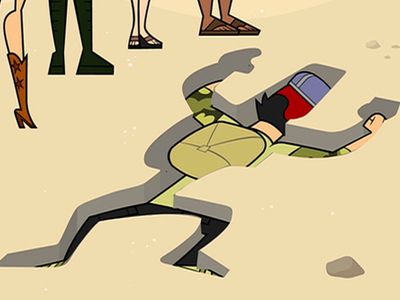 #20 - X-Treme Torture
Season 1 - Episode 13 - Aired Sep 23, 2007
Chris has the contestants pair off in the next immunity contest. Another person is voted off the island.
32 votes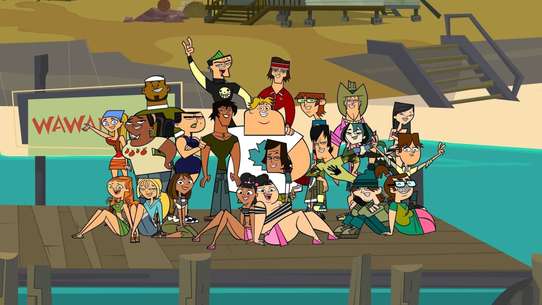 #21 - I See London...
Season 3 - Episode 13 - Aired Dec 16, 2010
With only two teams remaining, the host takes the remaining contestants to London, England, where their goal is to capture "Jack the Ripper" (who is really Ezekiel in a costume) before he catches them. In the end, Duncan is caught by Courtney and Gwen with Jack being caught by Team Chris, giving Duncan a return on the latter team as a consolation for losing. Noah attempts to reveal Alejandro's true intentions, yet he is too late and instead gets eliminated as a result. In the end, Gwen and Duncan kiss, to which Tyler walks in on.
15 votes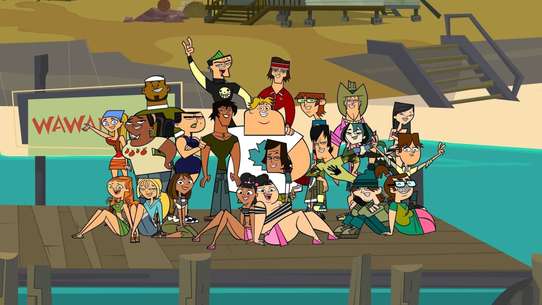 #22 - Mutiny on the Soundstage
Season 2 - Episode 25 - Aired Dec 3, 2009
The remaining two cast mates go up against each other in a series of challenges based on past trials with the winner getting the million dollars.
14 votes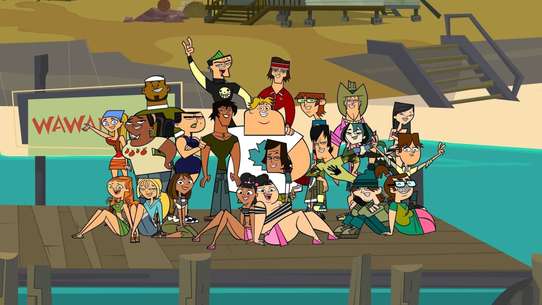 #23 - Sweden Sour
Season 3 - Episode 17 - Aired Jan 20, 2011
The two teams land in Sweden to compete in a "Viking" capture the flag game. Courtney still tries to flirt with Alejandro, while Cody misses Gwen. Owen becomes aware of Alejandro's true nature thanks to Noah and warns Duncan, much to his surprise. Alejandro starts to reveal his true feelings for Heather. In the end, Chris reveals that there will be no elimination again, sparing Courtney, while leaving the rest of her team upset and disappointed.
14 votes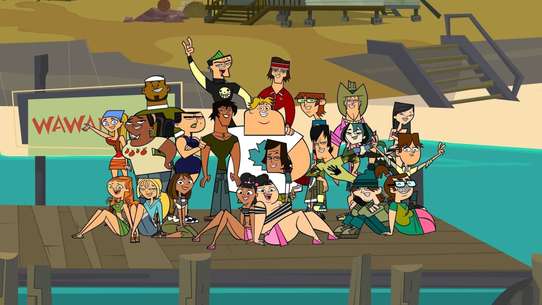 #24 - Awww, Drumheller
Season 3 - Episode 23 - Aired Mar 10, 2011
The final four head to Alberta, Canada to participate in an archeology-themed challenge. Alejandro frames Heather to anger Sierra. However, when Heather becomes trapped, he decide to save her. Afterwards, Sierra is eliminated despite winning the challenge due to destroying the plane on accident, sparing Alejandro from elimination.
14 votes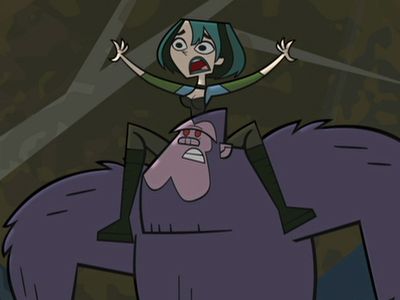 #25 - Are We There, Yeti?
Season 1 - Episode 24 - Aired Dec 9, 2007
The campers are stuck in the middle of the woods where they have to race back to the camp to win. Another camper is voted off the island.
22 votes