The WORST Episodes of The Ultimate Fighter
Every episode ever - ranked by fan votes!
Last Updated: Sep 21, 2020
Sixteen aspiring mixed martial artists live together, train together and compete against each other to become the Ultimate Fighter. They receive coaching from UFC champions and contenders in a variety of martial arts including wrestling, boxing, judo, Jiu-Jitsu, karate and kickboxing. The winner receives a six-figure contract from the UFC.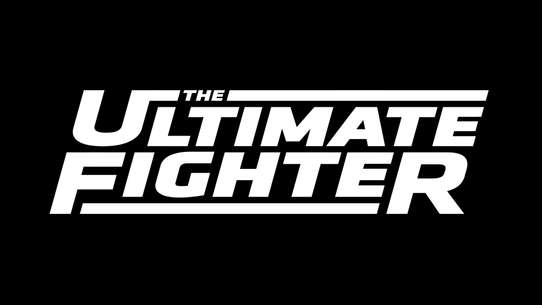 #1 - Kickoff
Season 13 - Episode 0 - Aired Mar 23, 2011
0 votes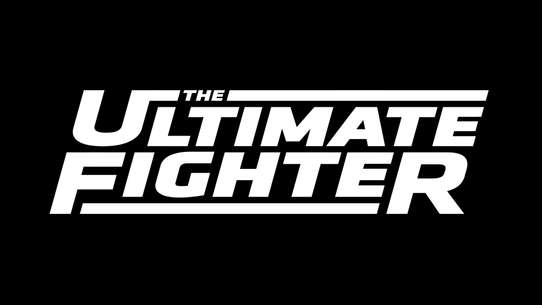 #2 - Preview
Season 15 - Episode 0 - Aired Mar 1, 2012
0 votes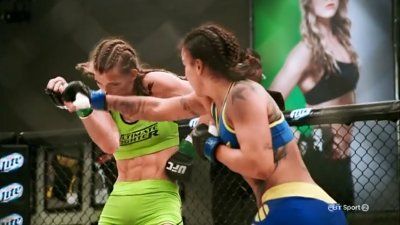 #3 - Tied
Season 18 - Episode 8 - Aired Oct 23, 2013
Interviews with Dana White, Ronda Rousey, Miesha Tate and members of the teams recap the season up to this point.
130 votes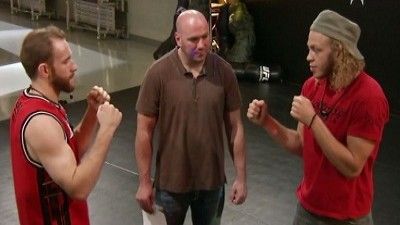 #4 - Absolute War
Season 12 - Episode 12 - Aired Dec 1, 2010
Team Koscheck pulls a prank on unpopular teammate Nam Phan. Then, in the last Semifinal, Phan takes on GSP first pick Michael Johnson to determine who will face Jonathan Brookins for the UFC contract.
5 votes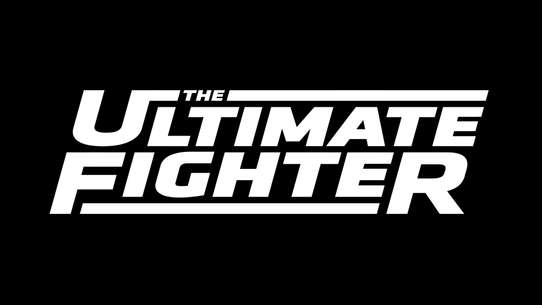 #5 - James Wilks vs. DaMarques Johnson TUF 9 Finale
Season 9 - Episode 14 - Aired Jun 20, 2009
The season 9 welterweight final saw Team US' DaMarques Johnson, a former member of the US military with a 12-6 MMA record, take on Team UK's submission ace James Wilks who won all his fights on the show and in his 5-2 pro career by finish.
4 votes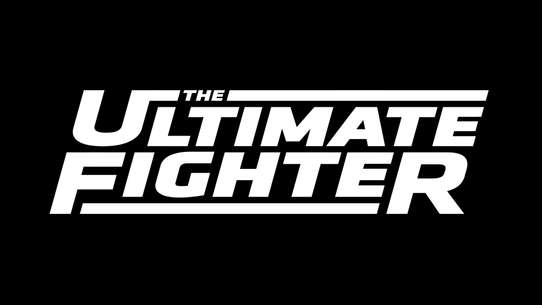 #6 - Matt Serra vs. Chris Lytle TUF 4 Finale
Season 4 - Episode 14 - Aired Nov 11, 2006
Teammates and sparring partners on the show, BJJ blackbelt with knockout power Matt "The Terror" Serra took to the cage to battle pro boxer with savvy submission skills Chris "Lights Out" Lytle, and the winner got a shot at the UFC welterweight title.
4 votes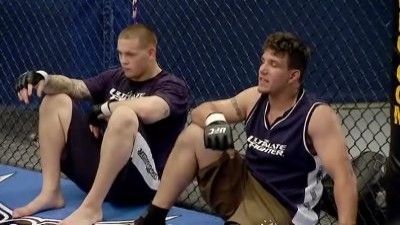 #7 - Body Bag
Season 8 - Episode 7 - Aired Oct 29, 2008
Mir punishes his team with a grueling workout regimen. Nogueira has a blowout with a fighter who's been talking smack. Two light heavyweights with opposing styles face-off in the Octagon.
88 votes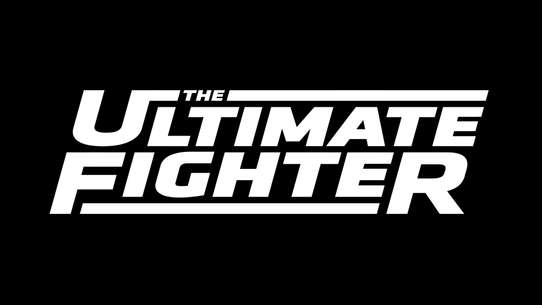 #8 - The Ultimate Fighter 22 Finale Prelims
Season 22 - Episode 13 - Aired Dec 11, 2015
Joe Lauzon vs. Evan Dunham Tatsuya Kawajiri vs. Jason Knight Joby Sanchez vs. Geane Herrera
49 votes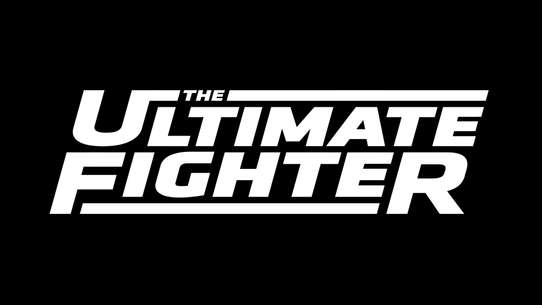 #9 - One Punch Away
Season 18 - Episode 12 - Aired Nov 20, 2013
Both teams head to Mandalay Bay where Ronda and Miesha face off in a rock climbing Coaches Challenge. Weight issues come into play leading up to the last men's semifinal, putting one fighter's dreams of fighting in the finale in jeopardy.
114 votes
#10 - Fight, Fight, Kill, Kill
Season 8 - Episode 6 - Aired Oct 22, 2008
Rolando's black belt is called into question by the other fighters. An act of disrespect at the fight announcement injects more hatred between the teams, leading up to the most intense lightweight showdown yet.
61 votes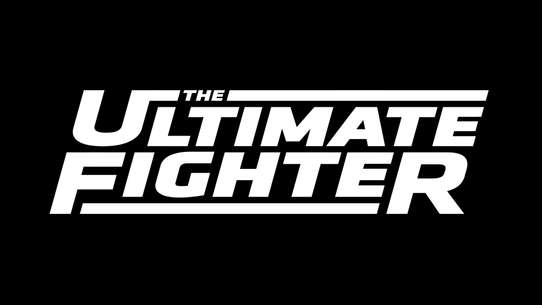 #11 - Corey Anderson vs. Matt Van Buren TUF 19 Finale
Season 19 - Episode 14 - Aired Jul 6, 2014
One of the top prospects to enter the octagon in 2014, Corey Anderson took on Matt Van Buren at the TUF 19 Finale.
4 votes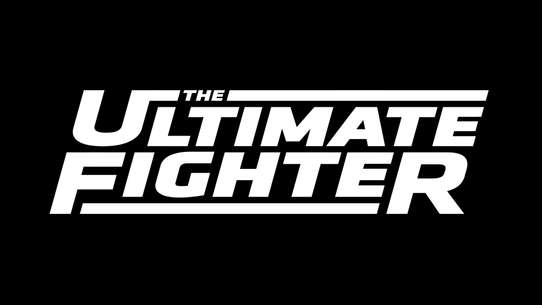 #12 - The Ultimate Fighter Finale Early Prelims: Joanna vs. Claudia
Season 23 - Episode 13 - Aired Jul 8, 2016
Early prelims.
58 votes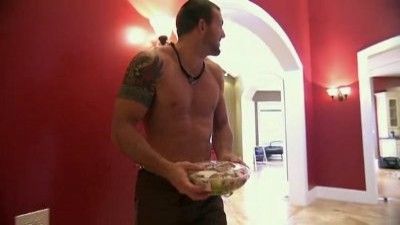 #13 - Splushi
Season 8 - Episode 8 - Aired Nov 5, 2008
The pranks at the house reach a new low. A fighter turns on his own teammate, offering up secret advice before a highly-anticipated lightweight bout.
60 votes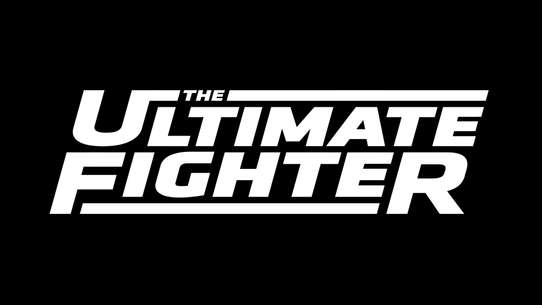 #14 - Get That Money
Season 19 - Episode 9 - Aired Jun 11, 2014
The fighters take a field trip to the Harley-Davidson Boot Camp. Cocky Matt Van Buren of Team Edgar and Irish fighter Chris Fields of Team Penn bring their rivalry to the Octagon in the last preliminary fight. Then, Dana announces the semifinal matchups.
32 votes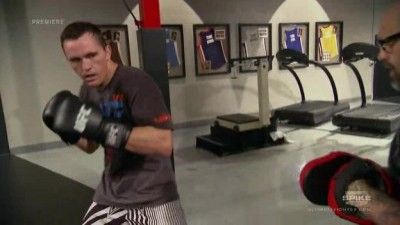 #15 - A Lotta Heart
Season 11 - Episode 3 - Aired Apr 14, 2010
One fighter's dream comes to an abrupt end, opening the door for another to return. Team Ortiz struggles to find harmony during training. Two Middleweights leave it all in the cage for a slot in the Quarters.
183 votes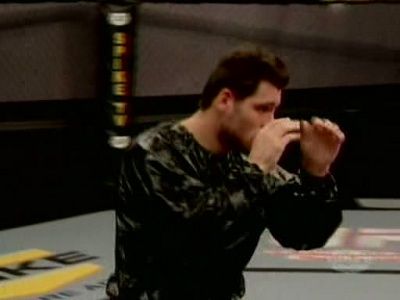 #16 - Captain Miserable
Season 4 - Episode 6 - Aired Sep 21, 2006
One of the fighters gets a special message from home. Middleweight Champion Rich Franklin joins the training staff and Charles McCarthy earns a new nickname.
66 votes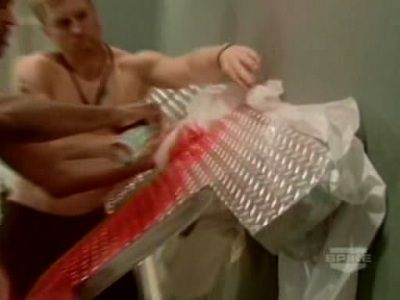 #17 - The Comeback Begins
Season 4 - Episode 1 - Aired Aug 17, 2006
16 mixed martial artists, who have all fought and lost in the UFC®, get a chance to put their careers back on track. The winners will receive one hundred grand and a championship title fight in the welterweight and middleweight divisions of the UFC
100 votes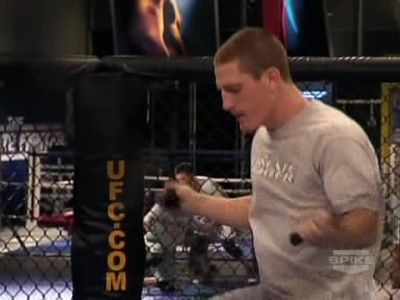 #18 - Karma
Season 6 - Episode 9 - Aired Nov 14, 2007
Matt Serra makes his picks for the quarter-finals. Dana asks Team Serra to make a tough decision. It's time for the first quarterfinal fight.
40 votes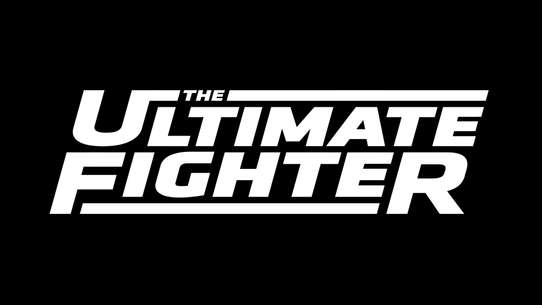 #20 - Too Salty
Season 19 - Episode 5 - Aired May 14, 2014
On the heels of Tim Williams' suprising loss, BJ gives his team a lecture on the risks of overtraining. Team Edgar heads to the mountains for a scenic practice session. Then, former boxer Josh Clark tries to get momentum back in Team Penn's favor, as he faces skilled wrestler Corey Anderson of Team Edgar.
29 votes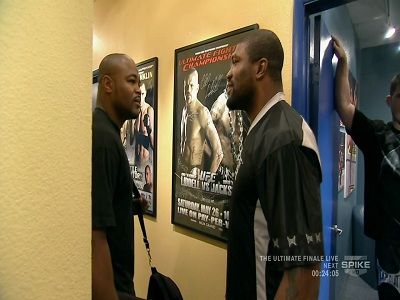 #21 - Battle Tested
Season 10 - Episode 12 - Aired Dec 2, 2009
After weeks of hazing by housemates, Zak Jensen finally fights back. Rampage and Rashad have their fiercest faceoff yet. And two semifinal fights in one show. James McSweeney battles Roy Nelson, and Brendan Schaub takes on Rampage's lone fighter, Marcus Jones.
34 votes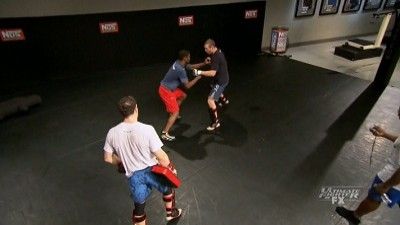 #22 - Semifinal Showdown
Season 16 - Episode 12 - Aired Dec 7, 2012
Teammates battle it out for a spot in the finale on December 15th. Multi-skilled Jon Manley faces Army Ranger Colton Smith in a Team Nelson showdown. And Team Carwin tough guy Neil Magny tries to take out Canadian pretty boy Mike Ricci.
45 votes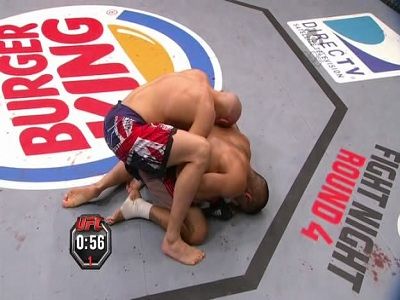 #23 - Ross Pearson vs. Andre Winner TUF 9 Finale
Season 9 - Episode 13 - Aired Jun 20, 2009
In the all England lightweight final between teammates both in & out of the show, the boxing & bullying style of Ross "The Real Deal" Pearson with his 8-3 pro record was set to collide with Andre Winner, a 10-2-1 pro with explosive & dynamic striking.
57 votes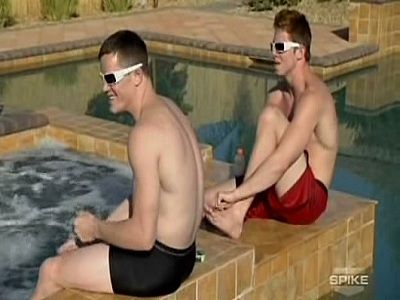 #24 - Mean and Nasty
Season 7 - Episode 8 - Aired May 21, 2008
Rampage's trash talking sets Forest off. After the final preliminary fight pitting Nick Klein against #1 pick CB Dollaway, Dana and the coaches are faced with their own challenge...deciding the quarterfinal matchups.
38 votes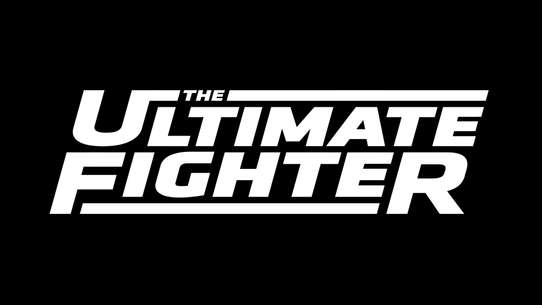 #25 - The Ultimate Fighter: Team Edgar vs. Team Penn
Season 19 - Episode 15 - Aired Jul 6, 2014
6 votes