The Best Episodes of The Ultimate Fighter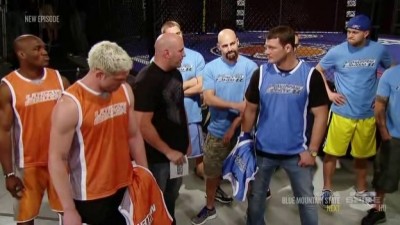 #1 - I Against I 8.86
Season 14 - Episode 2
Bisping and Miller make their official team picks. Miller then makes the first fight, an underdog match that will feature his fighter Bryan Caraway against Marcus Brimage.
#2 - Finale 8.75
Season 17 - Episode 13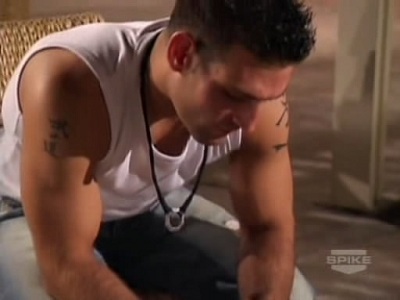 #3 - It's About Character 8.60
Season 6 - Episode 3
While Team Hughes prepares for the next fight, Team Serra gets down with sake and paint. Joey's makes a final decision on whether he's going to stay or go.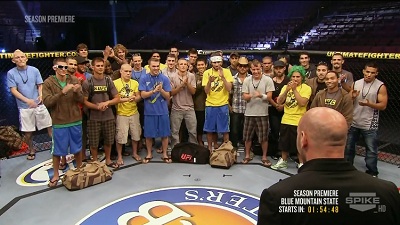 #4 - Scrappers 8.59
Season 14 - Episode 1
Dana White welcomed the 32 fighters, consisting of 16 featherweights and 16 bantamweights, to the show at the Mandalay Bay Events Center in Las Vegas, Nevada. He introduced them to the coaches, middleweights Jason "Mayhem" Miller and Michael Bisping.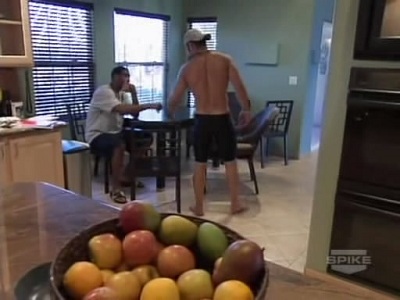 #5 - I Need You, Bro 8.57
Season 6 - Episode 2
Following his defeat, Joey threatens to leave the show and Serra goes ballistic. Hughes passes out bibles to his team. And the second preliminary fight takes place.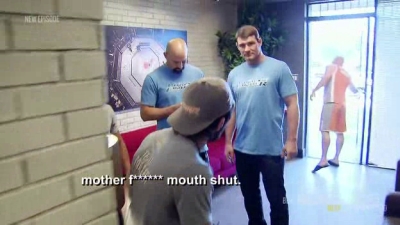 #6 - Thrown to the Lions 8.52
Season 14 - Episode 6
Two fights highlight this one, including a finish that shocks Dana White!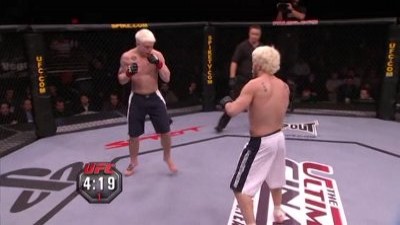 #7 - Team Nogueira vs Team Mir Finale 8.50
Season 8 - Episode 13
The Finale features the last battles for the Lightweight and Light Heavyweight Ultimate Fighter Team Noguiera vs Team Mir season winners.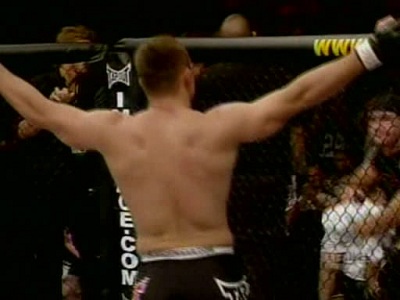 #8 - Blood Bath 8.46
Season 4 - Episode 2
Team Mojo has control and decides to mess with Team No Love, but Shonie's carelessness jeopardizes thier strategy. And things get bloody as two middleweights step into the Octagon.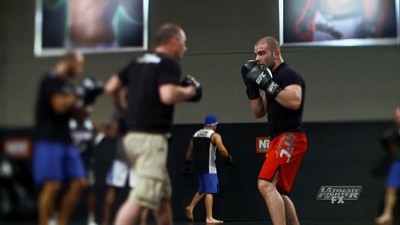 #9 - Vicious 8.41
Season 17 - Episode 11
Quarterfinals conclude with Josh Samman squaring off against Jimmy Quinlan and Uriah Hall facing Bubba McDaniel.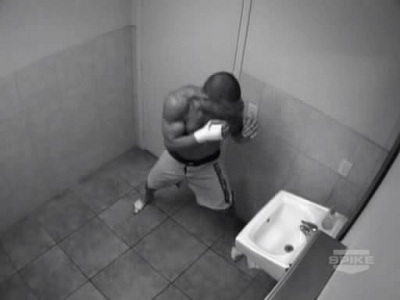 #10 - It's All A Test 8.40
Season 6 - Episode 6
Team Hughes needs to win the next fight to have a say in the Quarter-final match-ups. Hughes teaches Dan a painful lesson. The sixth preliminary bout ends in controversy.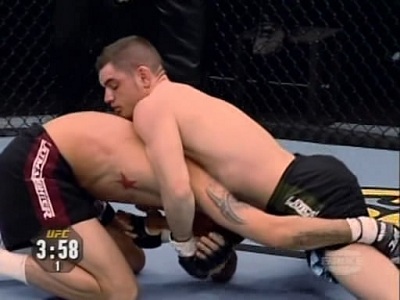 #11 - Full House 8.40
Season 3 - Episode 10
The semi-final match-ups are announced. Ken and Tito face off in a competition of their own. And the first finalist emerges from the Octagon.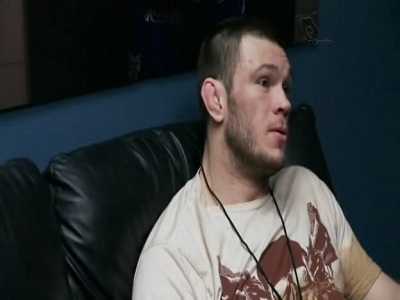 #12 - First Time Ever 8.40
Season 7 - Episode 12
In a special 90-minute episode, favorite CB Dollaway battles ironman Amir Sadollah in the second semifinal fight. And, after the most shocking event in Ultimate Fighter history, Dana is forced to make his toughest decision yet.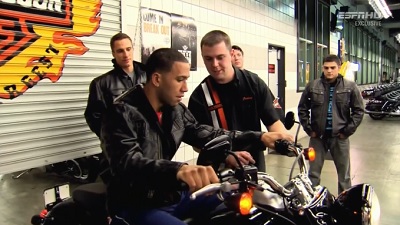 #13 - The Semis 8.37
Season 17 - Episode 12
The final four fighters along with both coaches visit the Harley Davidson Motorcycles showroom to customize their bikes as one of the prizes for being The Ultimate Fighter.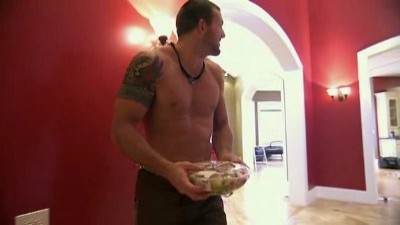 #14 - Splushi 8.33
Season 8 - Episode 8
The pranks at the house reach a new low. A fighter turns on his own teammate, offering up secret advice before a highly-anticipated lightweight bout.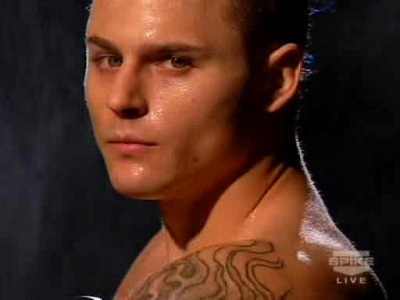 #15 - Team Hughes vs Team Serra Finale 8.33
Season 6 - Episode 13
The Team Serra vs Team Hughes welterweight finale broadcast live on December 9th from The Pearl arena at The Palms in Las Vegas. The technical skills of Mac Danzig take on the brute strength of Tommy "The Farmboy" Speer in a contest to see who will walk away with a six-figure UFC contract. Then, in a main event that rocked the Octagon off its foundation, "El Matador" Roger Huerta will clash with fellow lightweight Clay "The Carpenter" Guida.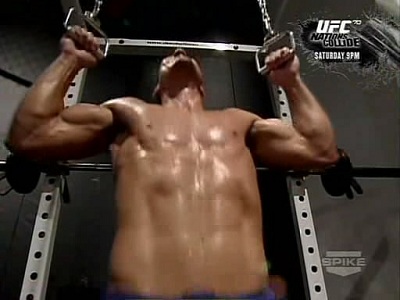 #16 - This Is My Zone 8.31
Season 5 - Episode 3
Team Pulver is 2-0 against Team Penn and BJ is not happy. Gabe continues to struggle with his weight making him a possible target for the next fight. And Team Pulver gets a surprise guest coach.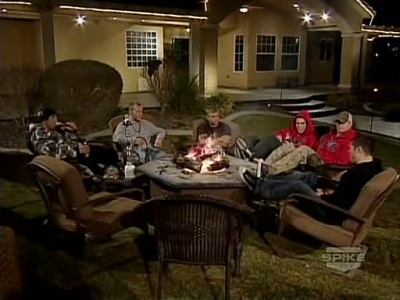 #17 - Be The General 8.29
Season 5 - Episode 7
After five humiliating losses, BJ shakes things up and kicks one of his fighters off his team and the next two fights marks the end of the preliminary round of the competition.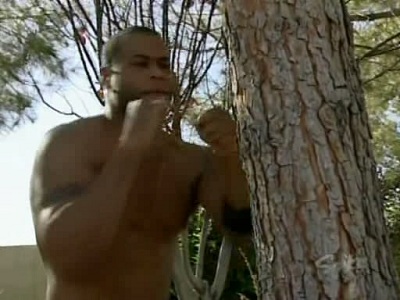 #18 - Hitting It Hard 8.27
Season 3 - Episode 4
Team Shamrock is upset with their lack of training and take matters into their own hands. Fed up with Matt's behavior at the gym, Bisping gets drunk and goes on a tirade. And two more light heavyweights compete for a spot in the semi-finals.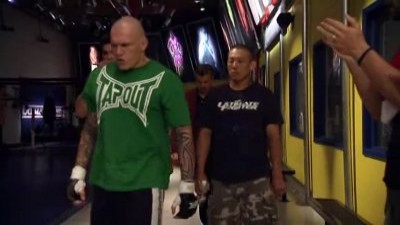 #19 - Three Strikes 8.25
Season 8 - Episode 12
The road to the finale makes it's final stop as eight fighters enter the Octagon - which four will make it to the Palms in Las Vegas and get their chance at being the next Ultimate Fighter?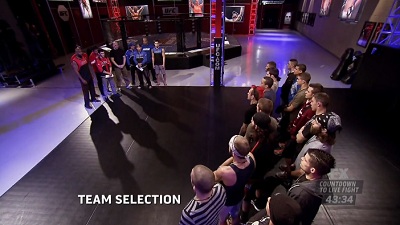 #20 - Embrace the War 8.25
Season 15 - Episode 2
The fighters and coaches are at the UFC training center with Dana White. White announces that he will flip a coin to pick a coach. The coach who wins the coin flip will have the option of picking the first fighter or the first fight. Urijah Faber wins the coin flip and decides to pick the first fight. Dominick Cruz makes the first fighter pick and the coaches alternate picking fighters for their teams.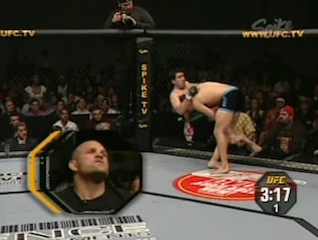 #21 - The Ultimate Fighter Finale 8.24
Season 1 - Episode 13
In a 2 1/2 hour extravaganza and for the first time on free broadcast television, the TUF finals will be live from Las Vegas on April 9th. In the middleweight division, Kenny Florian faces Diego Sanchez, and in the Light Heavyweight division, Forrest Griffin will take on Stephan Bonnar. Both of these final matchups will be undercards to the UFC matchup between Ken Shamrock and Rich Franklin.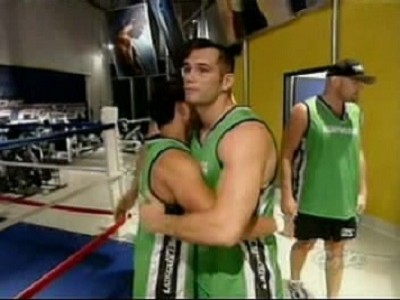 #22 - Slugfest 8.22
Season 2 - Episode 6
A dispute over Rashad's conduct in the Octagon leads to tension at the house. Matt makes his team pay for Tom's loss. A welterweight suffers a crushing defeat in an all out three round slugfest.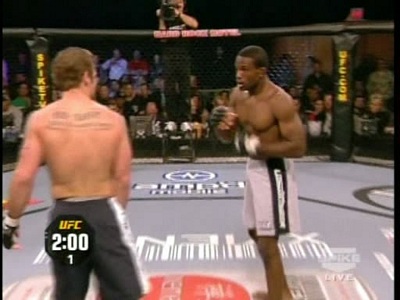 #23 - The Ultimate Fighter 4 Finale 8.20
Season 4 - Episode 13
It\'s the Ultimate Fighter Season 4 Finale live from Las Vegas, Nevada. Matt Serra will face Chris Lytle in the Welterweight Final. And in the Middlweight Finals, it is Patrick Cote vs. Travis Lutter.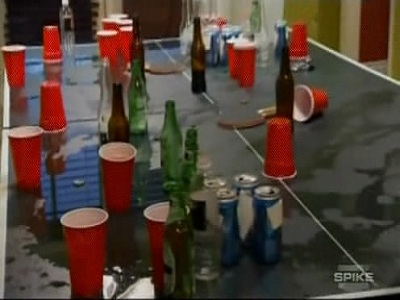 #24 - Coco Is King 8.20
Season 7 - Episode 11
Forrest and Rampage go head-to-head in the Coaches' Challenge. Tim Credeur intervenes to save his pal Jesse Taylor when alcohol transforms him into a crazy, drunken animal. Then the two friends must face-off in the Octagon for the first semifinal fight.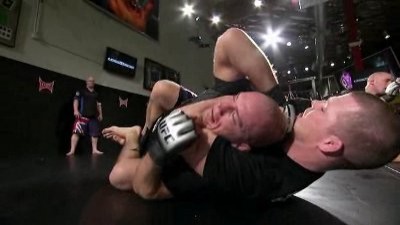 #25 - Game On 8.18
Season 9 - Episode 4
Team USA grows tired of Bisping's cockiness and retaliate against the British team. After a clever strategy session and intense training it's finally time for the first US vs UK preliminary fight.