The BEST Episodes of The Story of Saiunkoku
Every episode ever - ranked by fan votes!
Last Updated: Mar 27, 2021
Saiunkoku is a world of eight provinces or houses, each named after a different colour. The new Emperor, Shi Ryuuki, has gained for a reputation for being uninterested in courtly matters and for flaunting his love for men. Shuurei, although born of the important Kou family, has difficulty making ends meet. She easily accepts an invitation to be the Emperor's concubine in order to turn him into a good ruler. The mysterious Seiran, a young man who was adopted by her father, goes with her as Ryuuki's bodyguard. Entering the imperial palace revives Shuurei's dream of being a court official, and, together with the many companions she meets along the way, continues moving bravely forward while trying to fend off the Emperor's advances.
Watch Now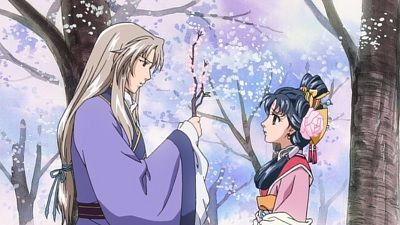 #1 - Every Good Story Has a Hidden Side
Season 1 - Episode 1 - Aired Apr 8, 2006
After being bribed by a high authority from the palace, Shuurei enters the Imperial Palace as the Emperor's consort and unofficial tutor, in keeping her promise to encourage the prince to rise to the responsiblities of the Emperor and to begin taking interest in the country and the throne.
4 votes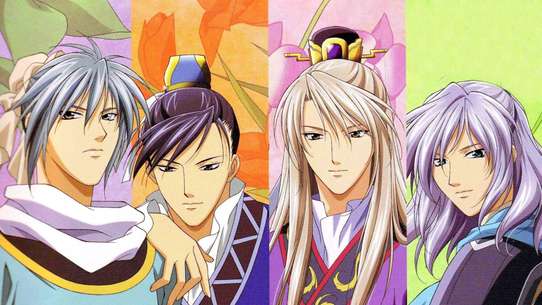 #2 - Water on a Sleeping Ear
Season 1 - Episode 24 - Aired Oct 14, 2006
Ensei and Seiran were set free from their prison thanks to Kokujun, as Shuurei and Senya were finally departing after days of waiting, on Shuurei's part. Eigetsu and Kourin were also freed by Kokujun, who volunteered to bring them to Kinka.
5 votes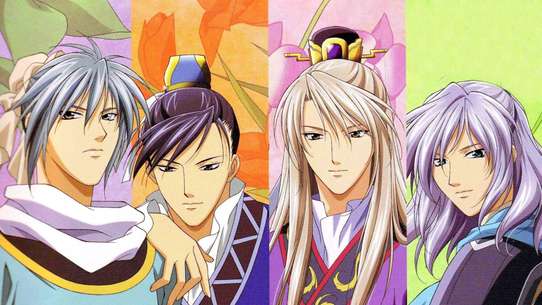 #3 - A Woman's Word is Her Bond
Season 1 - Episode 32 - Aired Jan 6, 2007
Shuurei searches the Sa stronghold for Kokujun and Eiki with some help from Shourin while Sakujun continues to be his creepy self around Shuurei. Shuurei meets with Chuushou and staunchly declares her unwillingness to cooperate with the Sa clan.
2 votes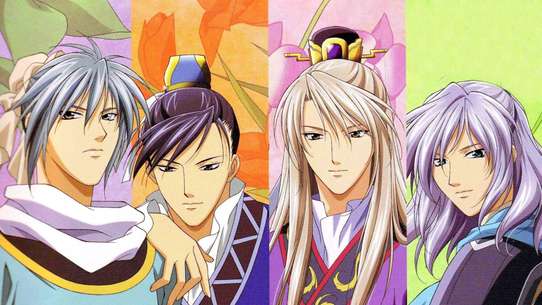 #4 - Meeting is the Beginning of Parting
Season 1 - Episode 35 - Aired Jan 27, 2007
Seiran's game of death with Sakujun doesn't go as planned, but there are other poisons at work. Shuurei goes to meet Sakujun one last time to retrieve her hairpin.
2 votes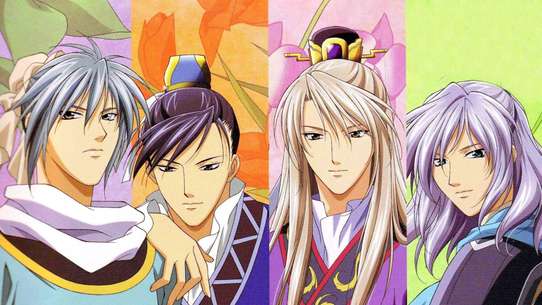 #5 - All is Right in the World
Season 1 - Episode 36 - Aired Feb 3, 2007
Shuurei and Eigetsu finally meet the other assistant governor, Tei Yuushun. The recent drama begins to wrap up and settle to a conclusion; Sa Enjun's noble goals also come to the surface. Shuurei and Eigetsu finally make it to the appointment ceremony as Sa Province's new co-governors.
2 votes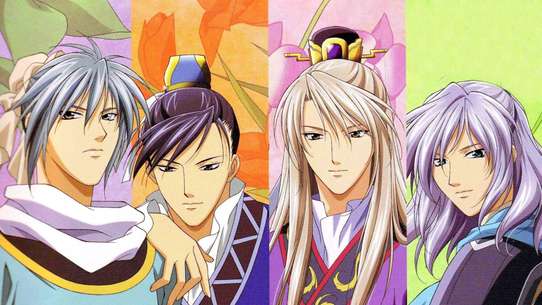 #6 - Fate is an Inscrutable and Interesting Thing
Season 1 - Episode 39 - Aired Feb 24, 2007
Shuurei and her company in the capital celebrate, but while this is going on Ryuuki and Shuurei must deal with the many emotions coming from the reuniting and plausible separation again.
2 votes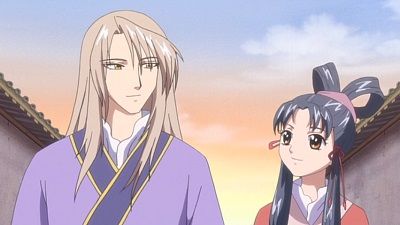 #7 - A Frog in a Well Does Not Know the Great Ocean
Season 1 - Episode 2 - Aired Apr 15, 2006
Shuurei teaches Ryuuki about daily life by taking him on an excursion through the Imperial City.
3 votes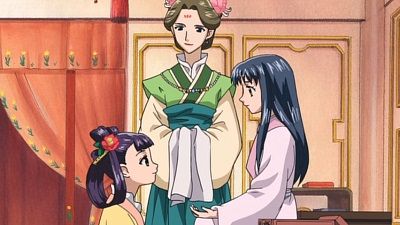 #8 - The Talented Hawk Hides its Talons
Season 1 - Episode 3 - Aired Apr 22, 2006
Ryuuki averts an attempt to assassinate Shuurei by drinking the poison intended for her.
3 votes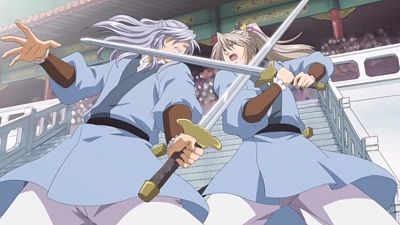 #9 - Casting Pearls Before Swine
Season 1 - Episode 4 - Aired Apr 29, 2006
After participating in a swordfighting tournament, Ryuuki discovers his exiled brother Seien is closer at hand than he previously believed.
3 votes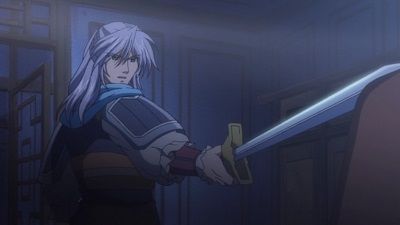 #10 - Lacking the Finishing Touch
Season 1 - Episode 6 - Aired May 13, 2006
Shuurei is kidnapped by forces who may or may not be working against the Emperor's interests.
3 votes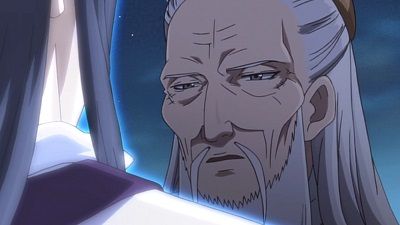 #11 - Even the Strongest Swimmer May Drown
Season 1 - Episode 7 - Aired May 20, 2006
The plot against Ryuuki and Shuurei comes to a head as the conspirators are defeated. With her task complete, Shuurei leaves the palace.
2 votes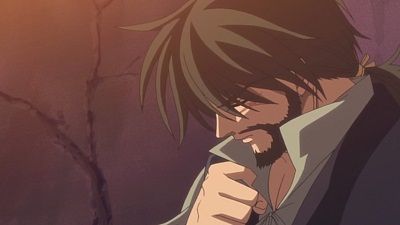 #12 - Wanting to Borrow a Cat's Paws
Season 1 - Episode 8 - Aired May 27, 2006
Shuurei returns to her work at the temple school. Ryuuki begins writing a proposal that would allow women to take the official examinations. Ensei Rou, one of Seiran's friends, arrives from Brown Province.
2 votes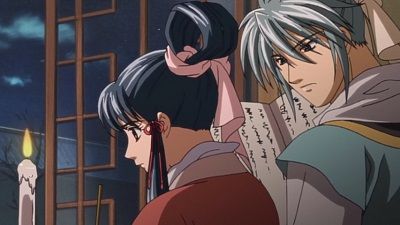 #13 - The Journey of a Thousand Miles Begins with a Single Step
Season 1 - Episode 9 - Aired Jun 3, 2006
Shuurei disguises herself as a boy to assist the Imperial bureaucracy during a heat wave.
2 votes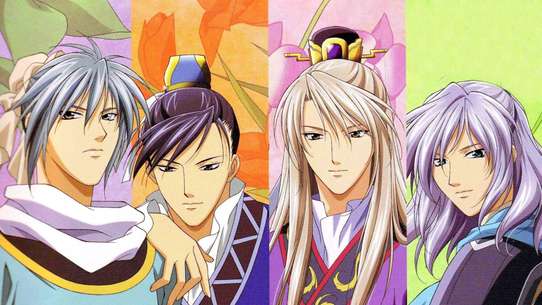 #14 - Good Things Come to Those Who Wait
Season 1 - Episode 10 - Aired Jun 10, 2006
The reason bandits have been attacking Ensei Rou is revealed; while acting as temporary governor of Brown province, Ensei angered the local nobility by rejecting corruption and bribes. As he has not passed the official examination required to be a high official, Ensei returns his seal of governorship to Ryuuki. Ryuuki passes a law allowing women to take the official examinations.
2 votes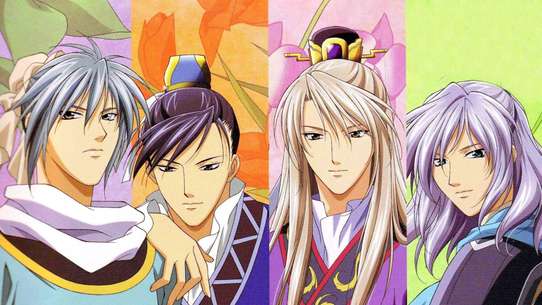 #15 - There is no Cure for Lovesickness
Season 1 - Episode 11 - Aired Jun 17, 2006
Seiran and the rest of the household watch over Shuurei after she catches a bad cold while chasing a troublesome student. Reishin Kou continues to conceal from Shuurei that he is her uncle. Reishin fears that if Shuurei knew his identity, she would hate him as the man who took her father's place as head of the Kou clan.
2 votes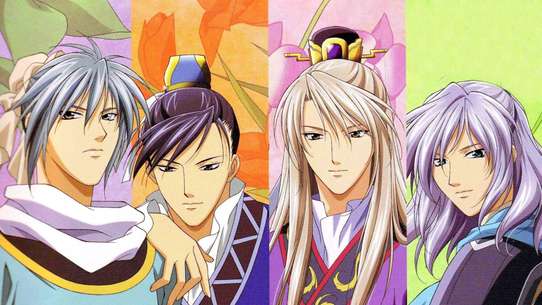 #16 - Discretion is the Better Part of Valour
Season 1 - Episode 12 - Aired Jun 24, 2006
Shuurei comes to the aid of thirteen-year-old Eigetsu, who is attacked by bandits while visiting the imperial city to take the official examination. A local gang challenges the city's crimelords and Kochou, the madam of a brothel and Shuurei's longtime employer.
2 votes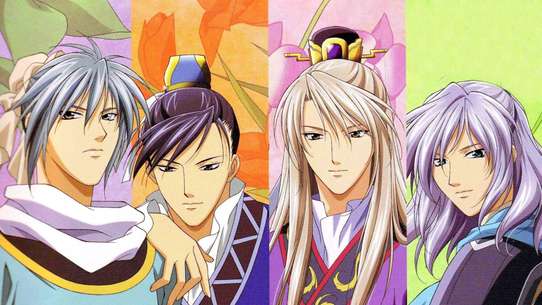 #17 - From a Gourd Comes a Horse
Season 1 - Episode 13 - Aired Jul 1, 2006
Ryuuki earns the fealty of the local crimelords by resolving trouble with a gang who had been harassing examinees. Shuurei takes the imperial examination and passes with the third highest score.
2 votes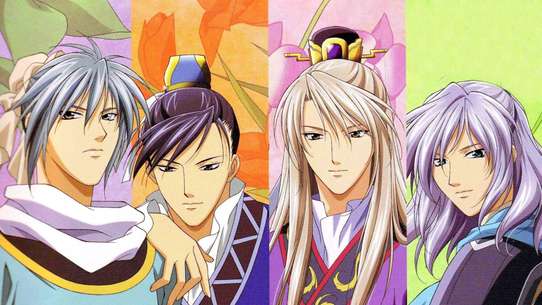 #18 - On a Rock for Three Years
Season 1 - Episode 14 - Aired Jul 8, 2006
After making a bad first impression Shuurei and Eigetsu are ordered to spend their first two months as imperial officials cleaning the lavatory and shining shoes.
2 votes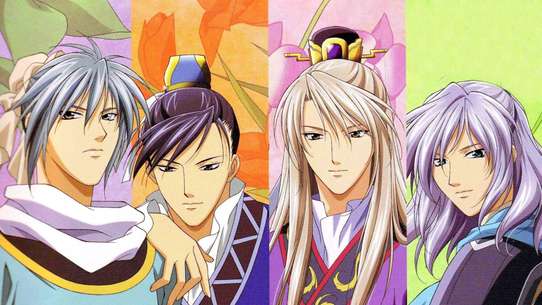 #19 - Children Do Not Know Their Parents' Hearts
Season 1 - Episode 15 - Aired Jul 15, 2006
Kouyuu Ri ponders his course in life and his relationship with his foster father Reishin Kou, who took him in on an apparent whim.
2 votes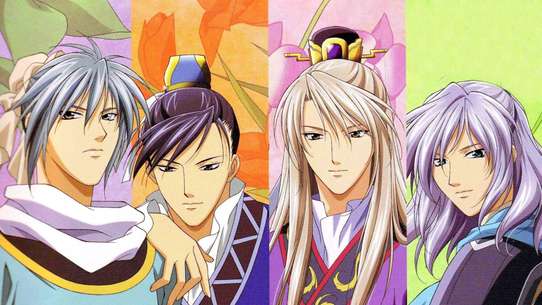 #20 - There are no Devils in the World
Season 1 - Episode 16 - Aired Jul 22, 2006
A rumor spreads that Reishin Kou manipulated the imperial examination to allow Shuurei to pass. As Reishin is imprisoned, Shuurei, Seiran and Eigetsu face betrayal by a friend helping the conspiracy.
2 votes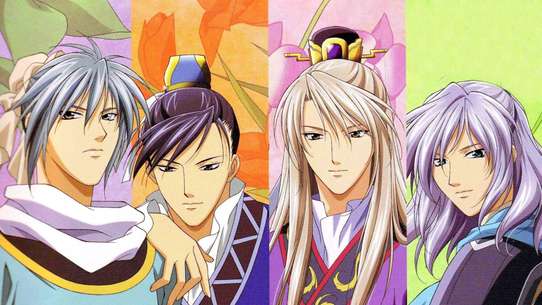 #21 - Let Sleeping Dogs Lie or Poking a Bush Draws Out Snakes
Season 1 - Episode 17 - Aired Aug 26, 2006
In retaliation for the arrest of Shuurei and Reishin, the Kou clan goes on strike, causing half of the imperial government to shut down. Shuurei and Eigetsu rush to finish their report before the official inquiry begins at noon.
2 votes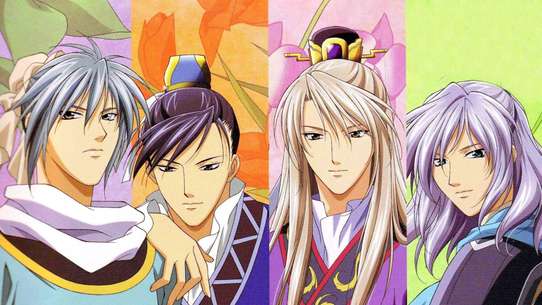 #22 - You Can't Hide by Burying Your Head in the Sand
Season 1 - Episode 18 - Aired Sep 2, 2006
The plot against Shuurei is defeated after she passes a verbal examination before the Emperor and assembled officials with flying colours. Shuurei and Eigetsu's report furnishes evidence against the corrupt Sa clan official who plotted against them.
2 votes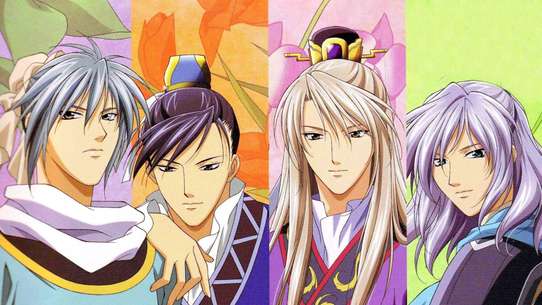 #23 - If You Love Your Child, Send Her on a Journey
Season 1 - Episode 19 - Aired Sep 9, 2006
Ryuuki appoints Shuurei and Eigetsu as co-governors of Sa Province.
2 votes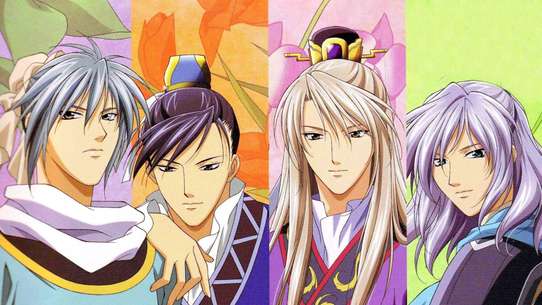 #24 - Flowers Blooming from Dead Wood
Season 1 - Episode 20 - Aired Sep 16, 2006
Seiran recalls the events that led to his exile 13 years ago and the family that took him in.
2 votes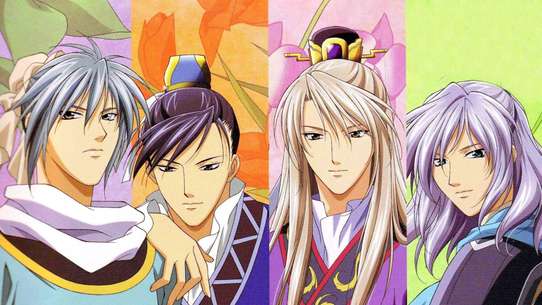 #25 - The Wise Know When to Approach Danger
Season 1 - Episode 21 - Aired Sep 23, 2006
As Shuurei prepares to leave for Sa province, she, Eigetsu and Ryuuren Ran hear rumours of a ghost inhabiting the imperial palace.
2 votes