The BEST Episodes of The Restoration Man
Every episode ever - ranked by fan votes!
Last Updated: Feb 1, 2020
George Clarke is The Restoration Man, travelling the British Isles meeting the stubborn romantics who want to breathe new life into the architectural treasures he unearths on his journey. His mission is to help them transform these undervalued gems into brand new homes fit for 21st century living.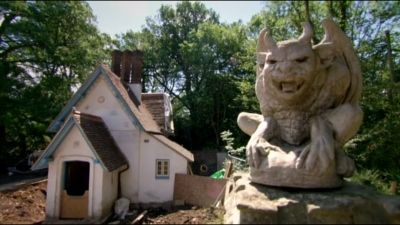 #1 - Longhurst Lodge, Surrey
Season 3 - Episode 3 - Aired Jan 10, 2013
It was love at first sight when theatre producer Vanessa Ford Robbins and her partner Nik Huddy saw Longhurst Lodge, a Victorian gate lodge nestled on the boundaries of a country estate in Surrey. This unusual two up, two down has been derelict for nearly 50 years. Nik and Vanessa want to bring this fairy tale building back to life, but they desperately need more living space and face mounting planning issues over extending the Grade II listed building. The couple tackle the project with huge drive and determination, doing all the build work themselves, but living in a caravan on site during winter. George Clarke is on hand to help advise and support the couple and also discovers some of the estate's bloody history.
14 votes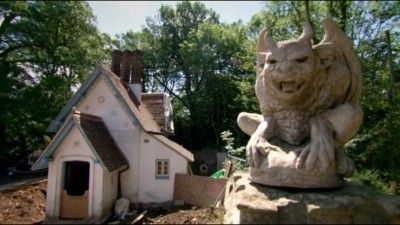 #2 - Longhurst Lodge Revisit
Season 5 - Episode 5 - Aired Feb 4, 2015
George catches up with Nik and Vanessa and their immaculate 19th century gatehouse cottage that was so tiny they couldn't fit a proper bathroom inside
24 votes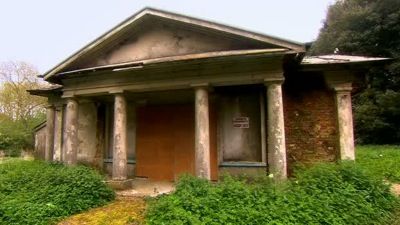 #3 - Thorington Gate Lodge
Season 1 - Episode 6 - Aired Apr 25, 2010
George Clarke joins former heavyweight boxer Scott Welch as he plans to convert Thorington Gate Lodge in Suffolk into a weekend retreat so he can spend more time with his father who lives nearby, despite not having set foot inside the building. It soon becomes clear that Scott has a fight on his hands getting planning permission as the project is set to include an ultra-modern glass extension.
72 votes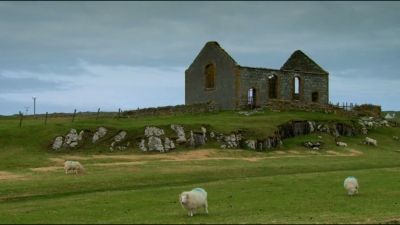 #4 - Berneray Church, Outer Hebrides
Season 3 - Episode 2 - Aired Jan 3, 2013
Using an inheritance from his late father, artist Keith McIntyre and his wife Sheena bought a listed, Thomas Telford-designed church in the remote island of Berneray in the Outer Hebrides. Keith and Sheena plan to convert the church into a holiday home and artist's studio, where they can bring their art students and musician friends to be inspired by the amazing light and rugged, desolate landscape. In restoring this roofless ruin, Keith and Sheena face challenges from the extreme weather and have to keep the neighbours on side while managing the build 400 miles away from their home in Newcastle. Meanwhile architect George Clarke uncovers the church's turbulent history.
12 votes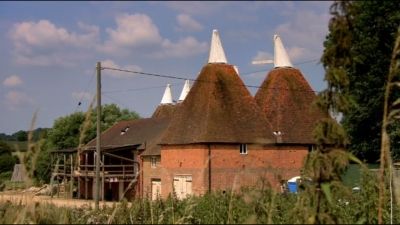 #5 - Oast House
Season 3 - Episode 1 - Aired Dec 27, 2012
George meets James and Lois Denning, who inherited an historic estate which has been in James' family for the last 234 years. The castle and stately home that used to belong to his family have been given to the National Trust, so they've decided to convert a stunning and only recently abandoned oast house. George is on hand to advise them with the epic restoration of this beautiful old agricultural building into a grand nine bedroom family home.
13 votes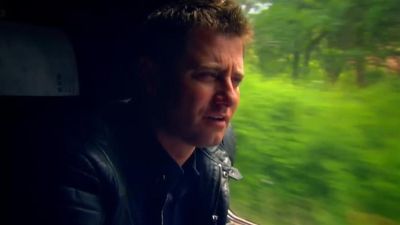 #6 - Victorian Railway Station, Northumberland
Season 6 - Episode 2 - Aired Jan 14, 2016
George joins Lee Head, who is attempting to convert a Victorian railway station in Northumberland into his family home.
35 votes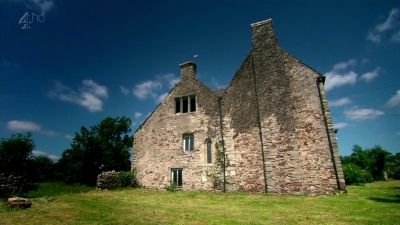 #7 - Medieval Hall Revisited
Season 2 - Episode 6 - Aired Feb 9, 2012
George Clarke revisits Simon Hooper and his partner Victoria in Cardiff to catch up on their dream of converting a Grade I listed medieval hall into a unique home. George is keen to see if the family have overcome the challenges of restoring such an ancient building.
14 votes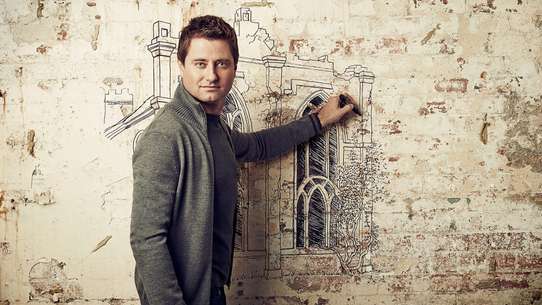 #8 - Chapel, Pembrokeshire Revisit
Season 2 - Episode 8 - Aired Jun 19, 2012
George revisits Gareth and his family in their restored Victorian Welsh chapel. Is church living all it's cracked up to be? Four years ago Gareth Williams decided he didn't want to live in a bog-standard terraced house any more. So he bought a derelict church. To save money he decided to do all the restoration work himself and get everything he needed off eBay. George returns to dig deeper into the fascinating history of this ancient building.
9 votes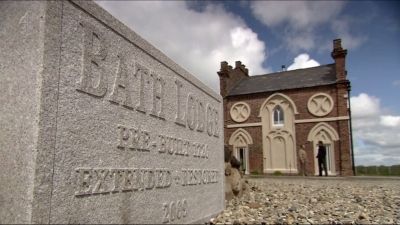 #9 - Bathlodge, Ormskirk Revisit
Season 2 - Episode 9 - Aired Aug 16, 2012
Architect George Clarke returns to Ormskirk after two years to see how builder Mark Horton and his family are doing living in their dream home - a former 18th century folly which he restored after he found it on the Buildings at Risk Register. Mark was ready for the challenge, but disaster struck three months in when the bank pulled his loan. Pressures mounted with dramatic consequences for both his health and the build, but he managed to struggle on and finish the project. Now, long after the dust has settled, how are Mark and his family enjoying living in their extraordinary home?
9 votes
#10 - Ice House
Season 1 - Episode 8 - Aired May 9, 2010
George meets Laird Henderson who for years has has wanted to live in a unique home where he can make the most of his lochside surroundings.
45 votes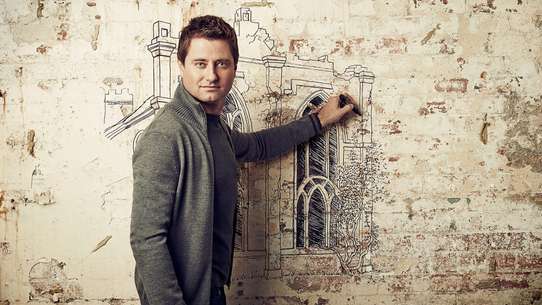 #11 - Settle Water Tower Revisit
Season 3 - Episode 6 - Aired Jan 31, 2013
George Clarke returns to North Yorkshire to catch up with the retired policeman and his wife who took on the challenging restoration of a railway water tower at Settle station
22 votes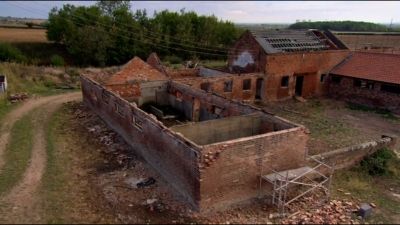 #12 - Preachers Pig Barn
Season 3 - Episode 5 - Aired Jan 24, 2013
David and Judith Ward take up the challenge of restoring a dilapidated pig barn across the road from their daughter's farmhouse in order to be nearer to their grandchildren. David is a charismatic preacher and has faith that even in this challenging market they will manage to sell their old home, pay back the loan and raise the funds to finish the restoration. George Clarke is there from the start, giving practical advice and guidance. But will their hopes for a happy retirement in the bosom of their family ever become reality?
20 votes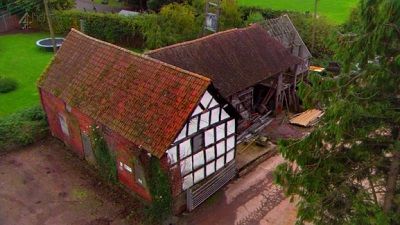 #13 - Pig Barn
Season 4 - Episode 5 - Aired Feb 5, 2014
Marco and Kath Walker take over a pair of Grade II listed 17th and 18th century cow barns from their local farmer in Wellington, Herefordshire. The barns are tumbling down, the couple have their two young children in tow, they've never done anything like this before and are complete restoration novices, and the project is beset with problems from the start. George offers much needed advice throughout the build and discovers how these buildings and the surrounding farm helped to revolutionise cattle farming in the UK.
19 votes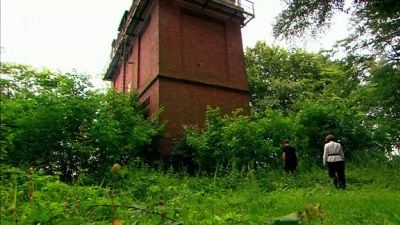 #14 - Pannal Water Tower
Season 5 - Episode 4 - Aired Jan 28, 2015
Yorkshire couple Carol and Majid embark on an ambitious adventure, transforming a brick water tower into a five-storey home. But unexpected costs and legal problems hit the project.
36 votes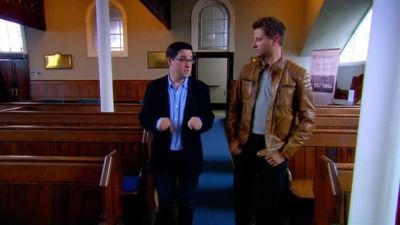 #15 - Edwardian Baptist Church, Oxenhope
Season 6 - Episode 1 - Aired Jan 7, 2016
George Clarke join Colin and Emma who buy a Edwardian Baptist Church in Oxenhope and want to turn it into a five-bedroom family home with a meagre budget.
41 votes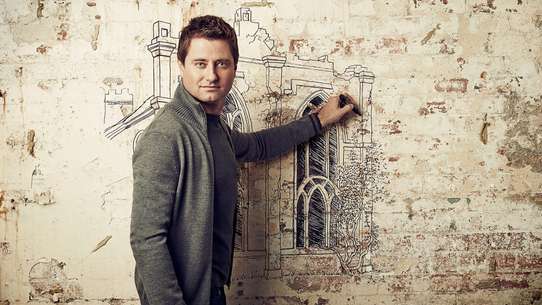 #16 - Church, Eden Valley
Season 2 - Episode 3 - Aired Jan 19, 2012
Scientist Phil Evans and his wife Joanne have taken a huge financial gamble and bought a Grade II-listed, gothic revival parish church in the Eden Valley, aiming to turn it into a dream home. Disaster strikes early on in the build and the implications are huge for their tiny budget. Architect George Clarke is on hand to give them all both practical advice and a reality check when the costs spiral out of control and threaten to halt the project.
77 votes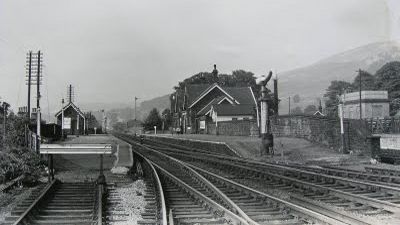 #17 - Water Tower, Settle
Season 2 - Episode 7 - Aired Feb 16, 2012
Mark Rand and his wife Pat's dreams of converting a water tower on the Settle-Carlisle railway line faces a battle with the planners which threatens to de-rail the whole project. Former Bradford police officer Mark and his wife Pat are fervent enthusiasts for the Settle-Carlisle railway line. It's the couples dream to own part of the line's history, which is why they bought the Victorian Settle station water tower to convert and live in. Sitting beside the station, in what's now an industrial estate, the building hasn't been in use since the 1940s. But Mark wants to bring this Grade II listed building into the 21st century, and has plans to add a glass rooftop extension, seeking advice from architect George Clarke. But have these restoration warriors embarked on a project too ambitious to see through?
45 votes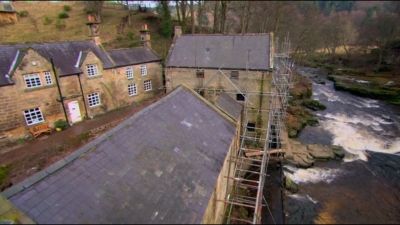 #18 - Thrum Water Mill
Season 3 - Episode 4 - Aired Jan 17, 2013
Four years ago Dave and Margaret came across a picture of a watermill in the north east. The mill had been abandoned for 50 years and they decided to bring it back to life. The couple put their hearts into the restoration, with experienced amateur builder Dave even designing the new mill water-wheel to generate hydro-electric power from the force of the river. George Clarke is on hand to help the couple as they tackle this huge project. But, with floods and Margaret's life-threatening illness to contend with, will they ever achieve their dream of calling this historic building home?
14 votes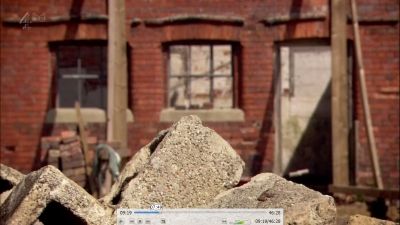 #19 - Engine House, Oxfordshire
Season 2 - Episode 4 - Aired Jan 26, 2012
George Clarke meets Tim and Emma Verdon, who want to convert an old Victorian brickworks in the heart of rural Oxfordshire into a home. School bursar Tim and teacher Emma have big plans for the unlisted Engine House, which currently is nothing more than four walls and no roof. They enlist George to design a sympathetic extension. Emma gives up work to project manage the build. But living off site and mounting planning issues put immense pressure on them, and they're forced to make some radical decisions. Meanwhile George uncovers some disturbing history about their brickworks.
25 votes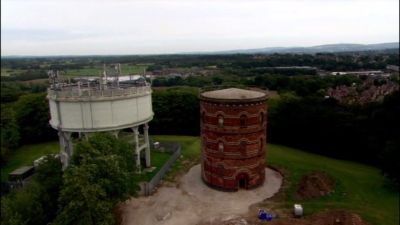 #20 - Water Tower, Congleton, Cheshire
Season 2 - Episode 2 - Aired Jan 12, 2012
George meets architect Andy and his girlfriend Ana, who are trying to restore a listed water tower into an uber-modern 21st century home. But at what personal cost? Andy Critchlow surprised his girlfriend Ana Ferguson when he bought a stunning, cylindrical Grade II listed water tower in Congleton, Cheshire, at auction - without even seeing the inside. Andy dreams of converting this building into a cutting-edge 21st century home, which means selling their current property and moving in with his parents during the nine-month build. As a director of his own architectural practice, Andy tackles the build with huge drive and determination. Meanwhile, George goes on a historical mission and discovers how this monumental landmark sitting proudly on a Cheshire hill saved the lives of the people it overlooked.
44 votes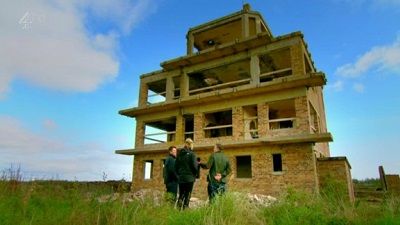 #21 - HMS Owl
Season 5 - Episode 3 - Aired Jan 21, 2015
Justin and Charlotte have a dramatic vision for transforming a derelict World War II airfield tower in the Scottish Highlands. But just fixing the windows takes nearly half the budget.
33 votes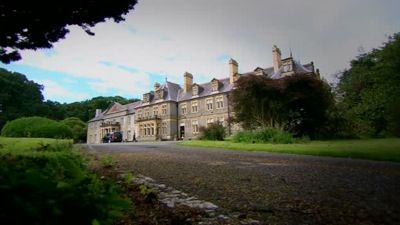 #22 - Medieval Hall and Mansion
Season 1 - Episode 9 - Aired May 16, 2010
George Clarke advises two families who have bought rare and nationally important buildings in Wales. Simon Hooper and partner Victoria dream of converting an ancient Grade I listed medieval hall into a unique home, but their budget is tight. At the other end of the scale are the Edwards, who have fallen in love with a neglected 70-room mansion, which they're determined to lavishly restore back to its original glory. Both highly ambitious restoration projects prove to be more challenging than their new owners anticipated.
51 votes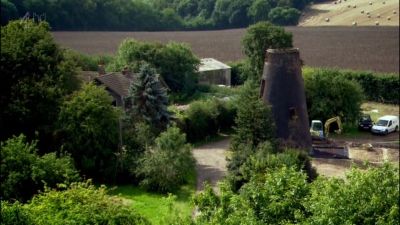 #23 - Reeds Windmill, Kent
Season 2 - Episode 1 - Aired Jan 5, 2012
After years of living away from their families, Pete and Nikki have moved back down south to Kent with the dream of restoring a derelict windmill that's been owned by Pete's family for over 100 years. Locally listed, the windmill has been a roofless ruin since 1915, and its tapering structure overlooks an area of outstanding natural beauty in the heart of the county. The build nearly comes unstuck when Nikki, who had recovered from cancer, suddenly becomes unwell again. George is on hand to advise, and support them on their restoration journey as they battle with Nikki's illness.
22 votes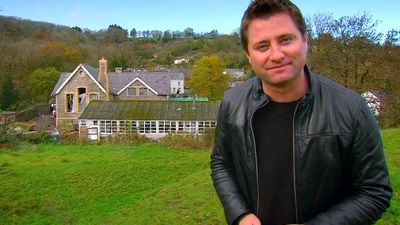 #24 - Welsh School
Season 4 - Episode 4 - Aired Jan 28, 2014
Recession-hit builders Ian and Jayne Hall Edwards face a massive battle converting a huge derelict Victorian school in a Welsh hillside village in Carmarthenshire into both a place of business and a home. Having failed to win a grant to help finance the build, they are left battling through harsh winters while living in a caravan on site, and with their family business hanging in the balance.
13 votes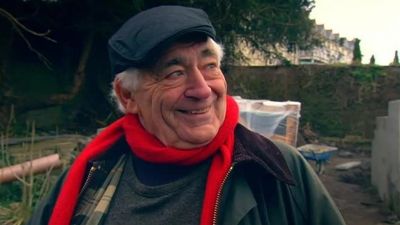 #25 - Georgian Gazebo Tower, Pembrokeshire
Season 6 - Episode 3 - Aired Jan 21, 2016
George Clarke is in Pembrokeshire to help restore a Georgian Gazebo Tower and make it a livable property.
41 votes