The BEST Episodes of The Real Housewives of Vancouver
Every episode ever - ranked by fan votes!
Last Updated: Sep 29, 2020
The camera is about to be turned on Vancouver society as the Slice network will be delivering to TV The Real Housewives of Vancouver. The franchise that focuses on mostly rich women who live lives full of private jets, private parties and private information made public began on Bravo in 2006 with the Real Housewives of Orange County.
#1 - Second Chances & Second Thoughts
Season 2 - Episode 4 - Aired Feb 26, 2013
Robin receives surprising news regarding her singing audition, and Amanda celebrates her birthday with a Vampire Facelift but it's another Housewife who threatens to suck the life out of her party.
27 votes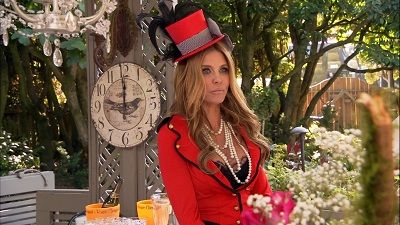 #2 - In Costume & Out of Control
Season 2 - Episode 10 - Aired Apr 9, 2013
In the Season 2 finale, Amanda introduces her Kombucha tea with an elaborate theme party that boils over, Ioulia hosts her first art gallery show, and Mary begins dating a high-profile billionaire.
29 votes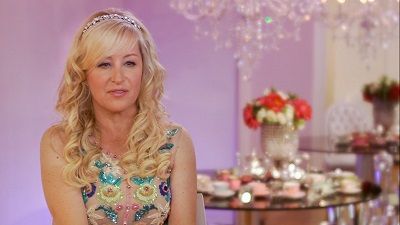 #3 - Sweet & Soured
Season 2 - Episode 7 - Aired Mar 19, 2013
In Toronto, Jody's appearance on Top Chef Canada concludes with a glamourous garden party, and the Wives find the ongoing twists and turns of Ronnie and Mary's relationship to be increasingly hard to digest.
28 votes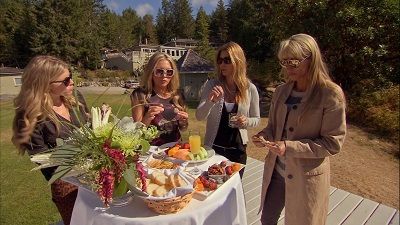 #4 - Quiet Retreats & Loud Attacks
Season 2 - Episode 8 - Aired Mar 26, 2013
Ronnie's birthday celebrations include a weekend of "glamping", and the Wives discover that just because Mary isn't present is no guarantee that there won't be any drama.
30 votes
#5 - War & Piece of Cake
Season 2 - Episode 9 - Aired Apr 2, 2013
Ronnie hosts a lavish party for Ioulia's birthday, but not all of the Wives are on the guestlist. Mary's birthday party is threatened when Jody conspires to distract the rest of the Wives on the same night.
27 votes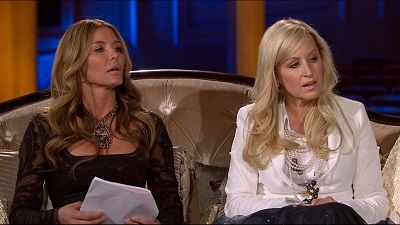 #6 - Reunion (Part 2)
Season 1 - Episode 15 - Aired Jul 4, 2012
In the second hour, the drama continues as the ladies revisit the ambush of Jody at the Hawksworth Lunch and Jody tells her side of the story. Ronnie reveals information about her disabled daughter Remi and Jody also gets emotional with an update on her daughter Mia. There is an appearance from fan favourite Kevin Chase and a final show down between Reiko and Jody regarding the credit card charges.
31 votes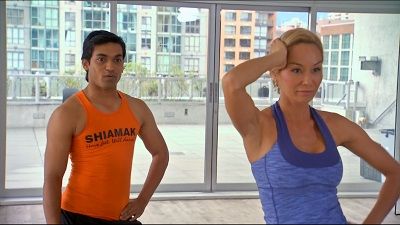 #7 - You Scratch My Back and I'll Stab Yours
Season 1 - Episode 11 - Aired Jun 6, 2012
It's an event-full week for the Wives as Reiko throws a lavish Bollywood party, and the ladies attend a glitzy high-society party where Mary and Jody compete for Ronnie's loyalty.
28 votes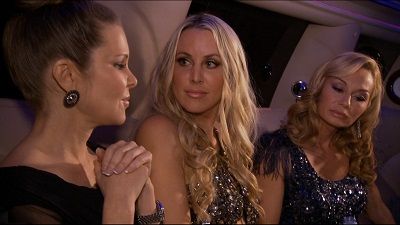 #8 - Karma is a Bitch
Season 1 - Episode 13 - Aired Jun 20, 2012
Ronnie hosts a launch for her wine but drama with one of the Wives leaves a bad taste in her mouth, prompting her to invite the ladies to finally air out their differences in an explosive finale.
31 votes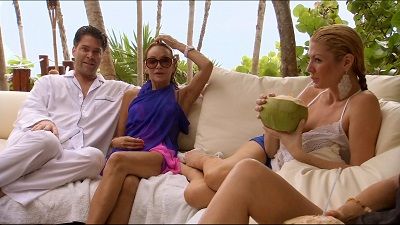 #9 - Mexican Standoff
Season 1 - Episode 9 - Aired May 23, 2012
Mary models for a Blue Tulum photoshoot in Mexico, and returns home to face extra heat from Ronnie. Christina tries to recruit Mia to Team Mary even as Jody confronts Mary about spreading rumours about her store.
27 votes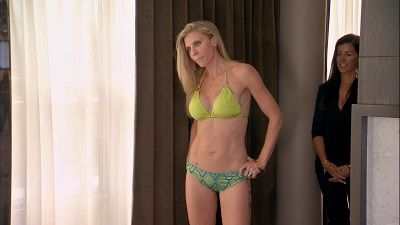 #10 - Catwalks & Catfights
Season 2 - Episode 3 - Aired Feb 19, 2013
Amanda and Ioulia's friendship starts out rocky while the two star in a bikini fashion show that creates drama for all the housewives. Robin is distraught after her dreams of singing at Thunderbird Park are ruined.
33 votes
#11 - Sour Grapes
Season 1 - Episode 10 - Aired May 30, 2012
In the wake of Jody serving Mary with legal papers, Ronnie whisks the Wives off to wine country where Christina risks getting back into Jody's bad books, and Reiko's own bottled-up issues with Jody begin to leak out.
29 votes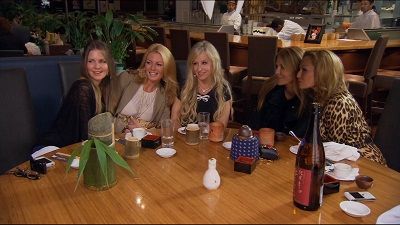 #12 - Ay, Caramba!
Season 1 - Episode 8 - Aired May 16, 2012
After being attacked by Jody and Mia at Ronnie's birthday, Mary leaves the drama behind and heads to Mexico, but leaves somebody important behind. Meanwhile, Jody turns her critical eye towards her own bff Reiko.
30 votes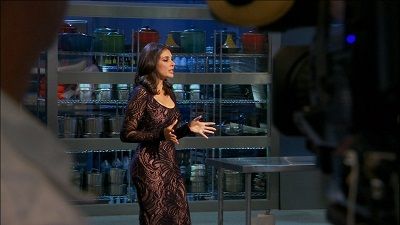 #13 - Cold Shoulders & Hot Butts
Season 2 - Episode 6 - Aired Mar 12, 2013
Jody, Ronnie and Amanda visit Toronto for Jody's appearance on Top Chef Canada and are surprised by some unwelcome guests, prompting the knives to really come out at a ritzy socialite party.
26 votes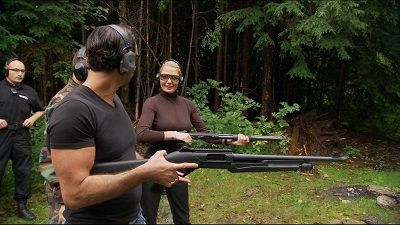 #14 - Back in The Saddle
Season 1 - Episode 7 - Aired May 9, 2012
The Wives take their kids back to school, and Ronnie debates reuniting with Mary by inviting her to her cowboy-themed birthday party. Meanwhile, her plans for launching a wine label encounter a major hiccup.
57 votes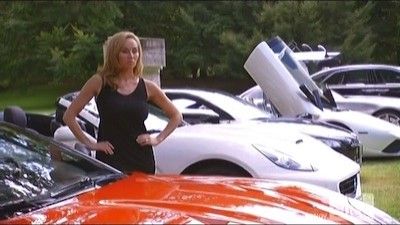 #15 - Mending Fences and Burning Bridges
Season 1 - Episode 5 - Aired Apr 25, 2012
Mary and Ronnie finally attempt to mend fences while Christina burns a potential bridge with Ronnie. Reiko hopes to participate in the Luxury Supercar Show, and Christina falls for a new suitor.
56 votes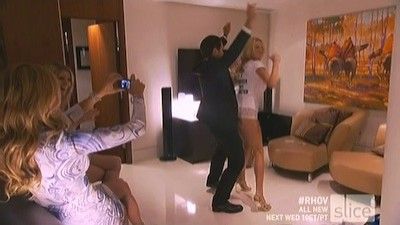 #16 - Oh, Bully
Season 1 - Episode 2 - Aired Apr 4, 2012
In the series opener, the Wives travel to the luxurious resort of Whistler, BC for a weekend of wining and dining, but a sharp tongue leaves many of them with a bad taste in their mouths…
65 votes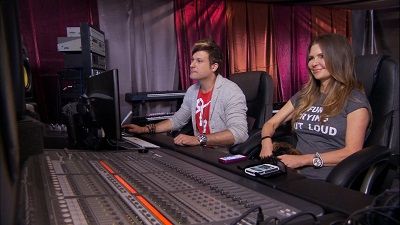 #17 - Drag Queens & Drama Queens
Season 2 - Episode 2 - Aired Feb 12, 2013
Robin has Mary assist her with her audition for her first live singing gig. Jody throws a Gay Pride Drag Queen party.
31 votes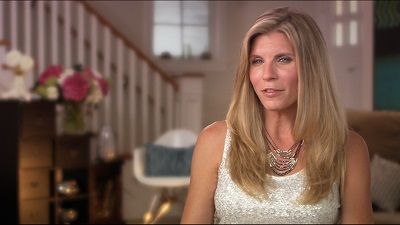 #18 - New Faces and Old Wounds
Season 2 - Episode 1 - Aired Feb 4, 2013
In the season premiere, the newest wives are introduced. Ronnie hosts a barbeque to celebrate the start of summer and drama ensues between the ladies.
40 votes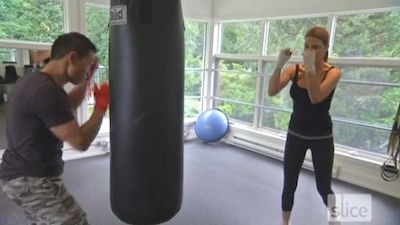 #19 - She Should've Kept Her Clothes On
Season 1 - Episode 3 - Aired Apr 11, 2012
Mary and Ronnie's friendship of 18 years begins to unravel, Jody confronts Christina regarding her behaviour at her birthday party, while Reiko's martial arts threaten to impact her looks.
59 votes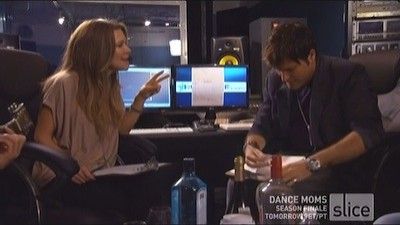 #20 - Pass the Peace Pipe
Season 1 - Episode 4 - Aired Apr 18, 2012
Reiko tries to get the wives to make peace as Mary and Ronnie compete for Jody's allegiance during their text war. Meanwhile Christina prepares herself for her next encounter with Jody.
56 votes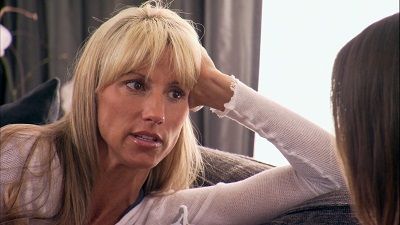 #21 - High Notes & Low Blows
Season 2 - Episode 5 - Aired Mar 5, 2013
Ioulia hosts a drawing party featuring a dramatically underdressed male model, and Robin finally gets her chance to sing live at the Grand Prix Show Jumping event, though it ends on a sour note for one of the Wives.
29 votes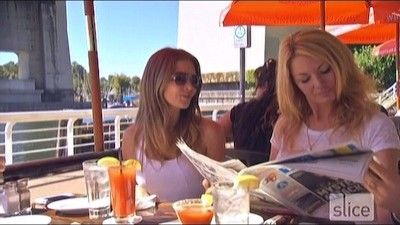 #22 - Hot Cars and Cold Shoulders
Season 1 - Episode 6 - Aired May 2, 2012
In the aftermath of the Keefer hotel conflict, Mary questions who's left on her side. Ronnie starts a new business venture, while Reiko nervously prepares to model at the Supercars fashion show.
33 votes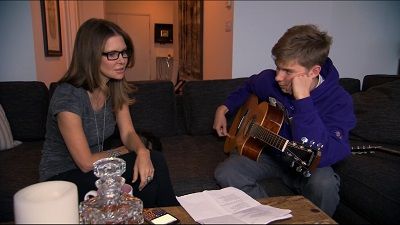 #23 - The Fur Flies
Season 1 - Episode 12 - Aired Jun 13, 2012
Jody throws a glitzy party to launch her new fashion label, and Mary's singing comeback is complete when she performs at her fundraiser, but the event is disrupted when one of the Wives is ejected from the venue.
27 votes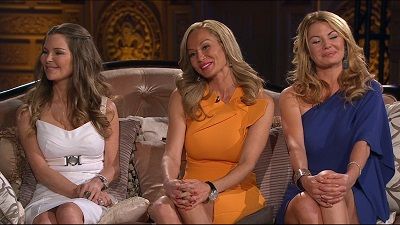 #24 - Reunion (Part 1)
Season 1 - Episode 14 - Aired Jun 27, 2012
Jody and Mary's hostilities are escalated and Ronnie and Mary's friendship is called into question like never before. Especially when Ronnie challenges Mary on the accuracy of a past relationship. Jody confronts Christina about her alleged "one night stand" with her daughter Mia and Christina finally clears up the questions surrounding her age.
34 votes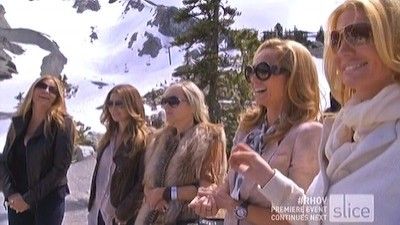 #25 - Let the Games Begin
Season 1 - Episode 1 - Aired Apr 4, 2012
In the series opener, the Wives travel to the luxurious resort of Whistler, BC for a weekend of wining and dining, but a sharp tongue leaves many of them with a bad taste in their mouths…
54 votes