The BEST Episodes of The New Prince of Tennis
Every episode ever - ranked by fan votes!
In Japan an "All Star Team" is being formed, containing the 50 best tennis players from the entire country.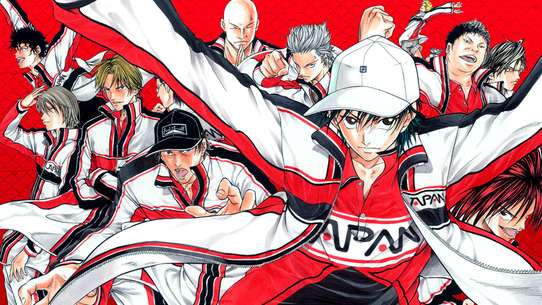 #1 - The Return of the Prince
Season 1 - Episode 1 - Aired Jan 4, 2012
Seigaku and other middle school students (with a total of 50 middle school students) are invited to the U-17 selection camp. Ryoma also comes back from America to participate. The high school students there dislike the middle school students.
0 votes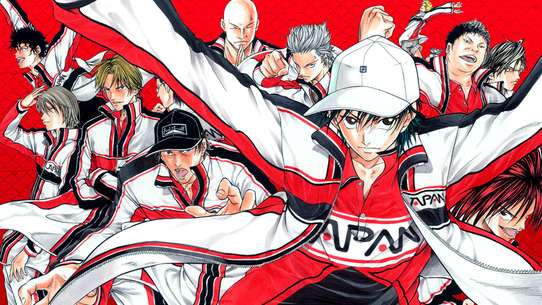 #2 - The Gatekeeper of Hell
Season 1 - Episode 2 - Aired Jan 11, 2012
Momoshiro gets paired up immediately in a shuffle match, being the first middle schooler to do so. His opponent is Jujiroh Oni, introduced in the previous episode. Jujiroh plays with a 2-string racquet, and causes both of Momo's wrists to be shot with his specialty, Black Jack Knife. Momoshiro refused to forfeit but lost in the end, 6-0.
0 votes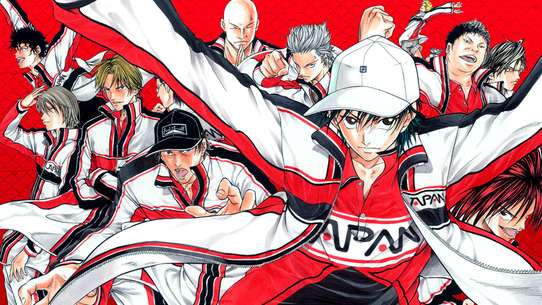 #3 - Friendly Fire
Season 1 - Episode 3 - Aired Jan 18, 2012
The middle schoolers paired up with friends, and find out that they will be playing singles tie-breaker matches against their partner. Kikumaru and Oishi's match is most focused on, and Kikumaru is trying to prolong the match because it will be the last chance he has to play with Oishi. Trying to find out where Court 1 is, Ryoma defeated a bunch of high schoolers. After beating countless high schoolers, he finally finds Tokugawa of Court 1, and is about to play a match with him.
0 votes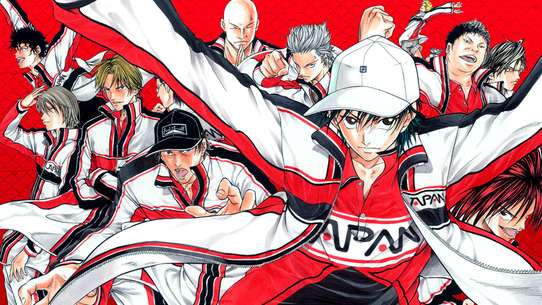 #4 - The Captain's Choice
Season 1 - Episode 4 - Aired Jan 25, 2012
More matches are played, Tezuka vs. Kaidoh and Atobe vs. Hiyoshi. Both captains have a plan from the start to teach their juniors a lesson before defeating them. Meanwhile, Ryoma and Kintarō are playing matches with Tokugawa and Oni.
0 votes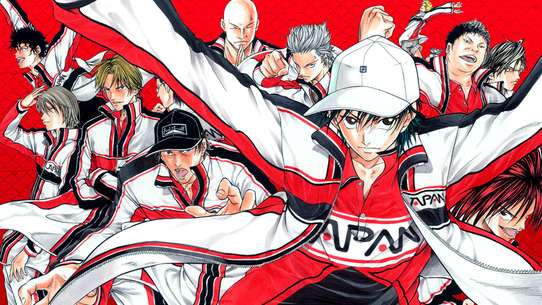 #5 - Winners and Losers
Season 1 - Episode 5 - Aired Feb 1, 2012
The matches continued at Court 1, with Oni vs. Kintarou and Tokugawa vs. Ryoma. At the main court, the rest of the middle schoolers played against their favorite partner. Those who lost were forced to leave the camp, while the winners remained. What happens now?
0 votes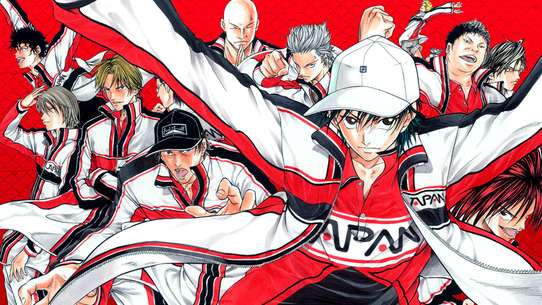 #6 - Cliffs of the Heart
Season 1 - Episode 6 - Aired Feb 8, 2012
The winning middle school team have now started the next stage of their hard training right away, which consisted of complex combinations of exercises. Ryoma and Kintarou joined the other losers in facing together the biggest challenge of their lifetime given to them by the mental coach, Saitou, since becoming the only middle school tennis teams ever invited throughout Japan: to reach the top of a very high and steep mountain in order to prove their strength, will and power, and to close the gap between themselves and the winners. But, what awaits Ryoma, Kintarou and the losing team up there is either a heavenly paradise, or a blazing hell they surely will never forget.
0 votes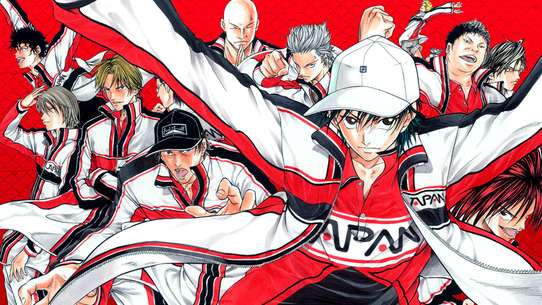 #7 - Start from Zero
Season 1 - Episode 7 - Aired Feb 15, 2012
The losers finally reached the peak of the mountain. There they met a drunkard coach in primitive clothing, who was seen drinking a wine bottle amidst a bunch of worn out boys lying all over the ground. During the next days, the team had to start from zero and faced a series of raw challenges coming from this man that were so different compared to what they have always been doing before. Plus, they have to do all these without the pride of wearing their favorite school jerseys! Question now is, can they make it to the end, as what they had promised to each other with Sanada?
0 votes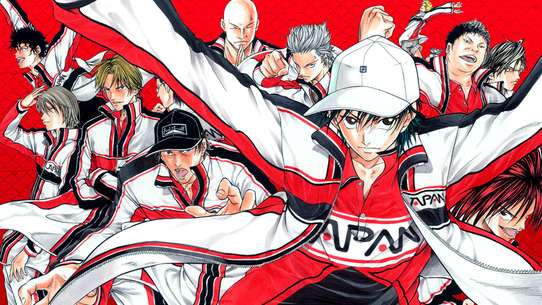 #8 - Special Mission
Season 1 - Episode 8 - Aired Feb 22, 2012
Ryoma, Tanishi, and Kenya receive a letter from Coach Nyudo asking them to sneak into the training camp to acquire training supplies as well as Sake for Coach Nyudo. However, the place is completely filled with high-tech security devices and they are unwilling to go. Coach Nyudo pushes them through, but the question is: can they take the heat?
0 votes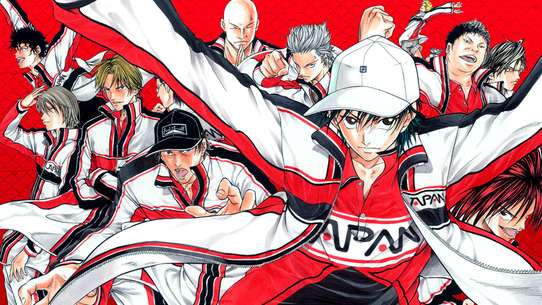 #9 - Evolution and Change
Season 1 - Episode 9 - Aired Feb 29, 2012
The middle schoolers, once again, have to face the challenging demands of Coach Mifune. This time, they must keep each of their balloons safe from an eagle, and no allowing the bird to pop their balloon. The middle schoolers also realize how much they have improved from the rigorous training.
0 votes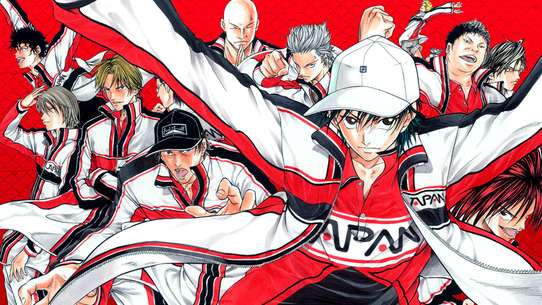 #10 - Farewell, Kunimitsu Tezuka
Season 1 - Episode 10 - Aired Mar 7, 2012
At the training camp in the mountains, the middle schoolers are given rackets filled with lead and are forced to hit balls with the rackets. Meanwhile, in the U-17 camp, Court 5 are having team shuffle matches with Court 3. Tezuka is having a match with Yudai Yamato, Seigaku's former captain. Yamato tells Tezuka not to put anymore pressure on his arm, as he may go through intense pain in rehabilitation like Yamato did. Tezuka finally smiles, and acquires the "Pinnacle of Perfection" and wins against Yamato. Echizen came to watch the match halfway through.
0 votes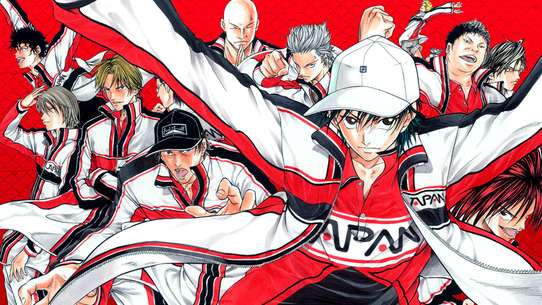 #11 - Promise
Season 1 - Episode 11 - Aired Mar 14, 2012
Tezuka is leaving when Fuji challenges him to a match. Meanwhile a doubles game is going on in between court 5 and court 3. Both battles end, with Tezuka winning the match with Fuji and court 3 winning the doubles match against court 5. The singles game will decide the winner, court3 or court 5? Irie and Atobe go at it and Atobe is winning when Irie's deception is revealed. Atobe is losing horribly but his determination pull him through towards a tie-breaker. In the end both Irie and Atobe are unable to play any longer after ending at more than 187 points each. The episode ends with an announcement that the next singles match will decide the court shuffle winners and Oni standing and going toward the court.
0 votes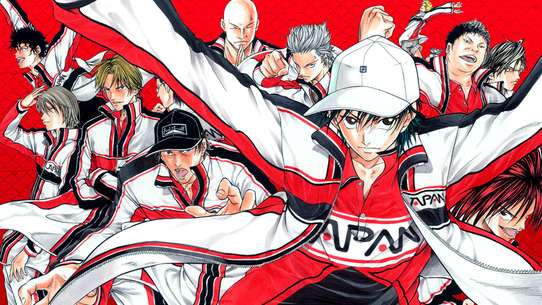 #12 - The Start Of A Revolution
Season 1 - Episode 12 - Aired Mar 21, 2012
The people at the training camp in the mountains had to do special test where they had to run a special path while having tennis balls shoot at them.. In the test, Ryoma was able to hit more tennis balls at once. At the end, the path leaded to a storage cabins where there where black jerseys that looked like that ones that people in the training camp wore. The Black Jerseys then challenge court 2 at U-17
0 votes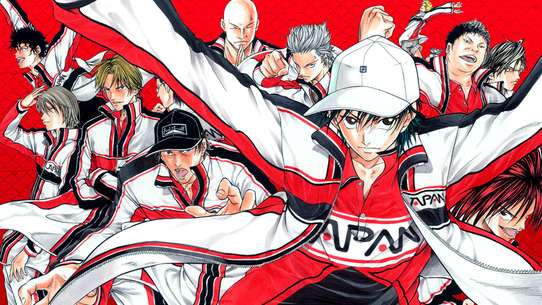 #13 - Toward Your New Brilliant Selves
Season 1 - Episode 13 - Aired Mar 28, 2012
The Black Jerseys return from the mountain. They challenge court 2 in a heated match. The Black Jerseys show an incredible improvement in their abilities, thanks to the intense training at the mountains. The Black Jerseys defeat everyone with ease, and soon Ryoma faces Migihashi, the captain of court 2. Migihashi employs a technique called "God's Domain", and it utilizes the spin of the ball so that it always draws back to him, much like the Tezuka Zone. Migihashi claims that Ryoma will not be able to send the ball past the right side of the court. They began to add the number of balls from 1 to 8 to 9. However, Ryoma was not able to return 9 balls. Ryoma then successfully return 9 balls at once,which he then adds another ball. Migihashi is unable to return all of them, and thus Ryoma wins. The Black Jerseys are now promoted to court 2. In the evening, the students from court 3 and court 2 have matched with each other. Ryoma also has a match with Tokugawa by using multiple tennis balls. But it never ends.
0 votes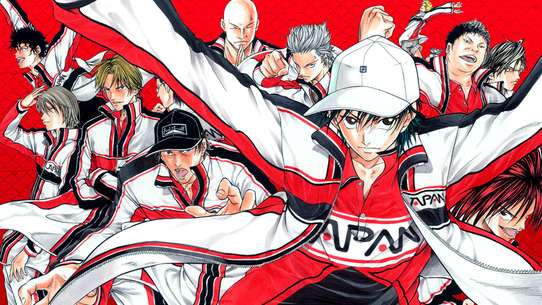 #14 - Prelude to a Revolution
Season 2 - Episode 1 - Aired Oct 29, 2014
『新テニスの王子様 OVA vs Genius10』は、2014年10月29日より発売のOVAシリーズ。全5巻各2話ずつ収録。
0 votes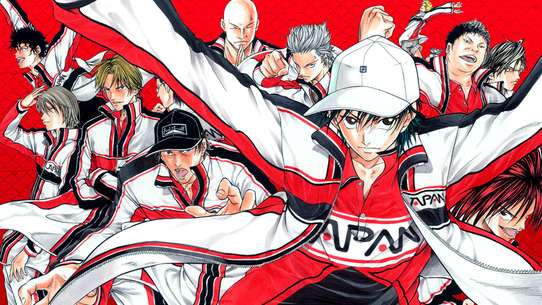 #15 - A Fierce Battle Begins
Season 2 - Episode 2 - Aired Oct 29, 2014
0 votes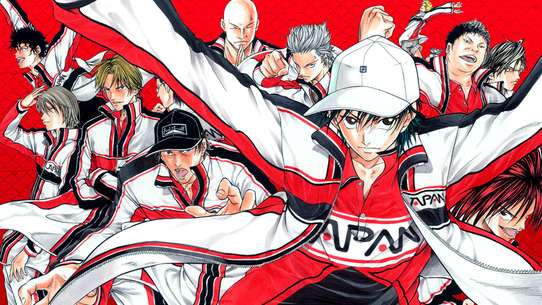 #16 - Mirror Image and False Image
Season 2 - Episode 3 - Aired Oct 29, 2014
0 votes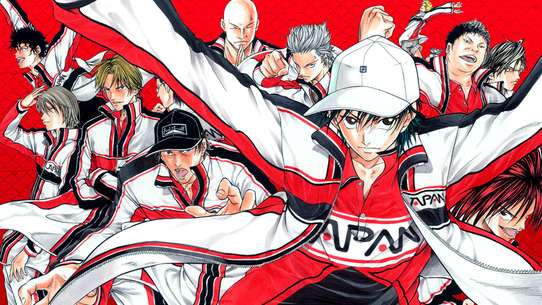 #17 - The Night Before the Decisive Battle
Season 2 - Episode 4 - Aired Oct 29, 2014
0 votes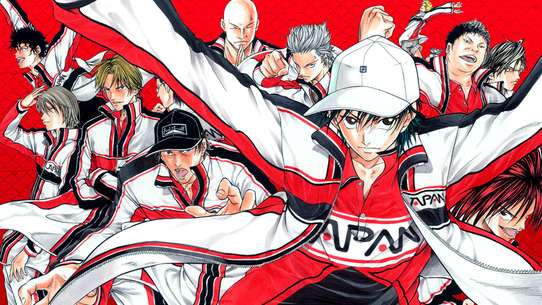 #18 - The Strongest Pair
Season 2 - Episode 5 - Aired Oct 29, 2014
0 votes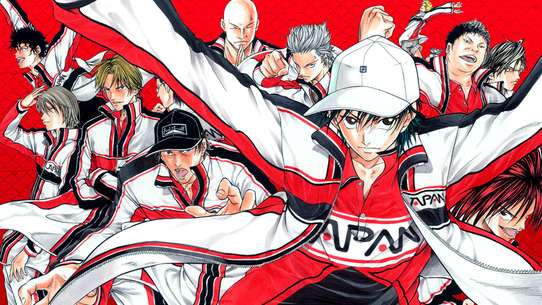 #19 - Betrayal and Bargaining
Season 2 - Episode 6 - Aired Oct 29, 2014
0 votes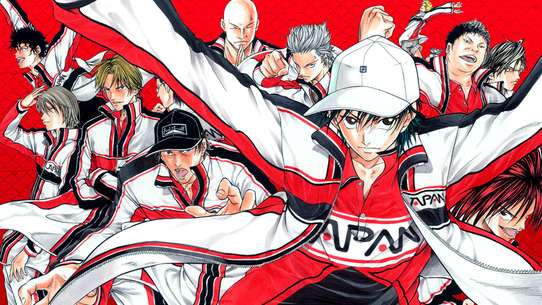 #20 - Embrace Sleep in 10 Balls
Season 2 - Episode 7 - Aired Oct 29, 2014
0 votes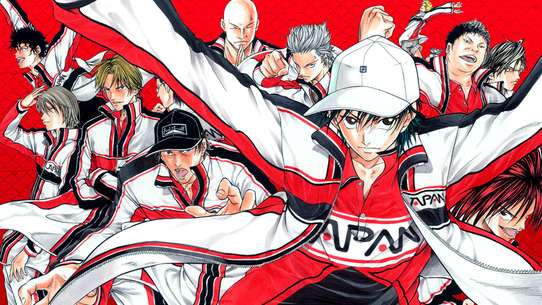 #21 - Emperor and Monster
Season 2 - Episode 8 - Aired Oct 29, 2014
0 votes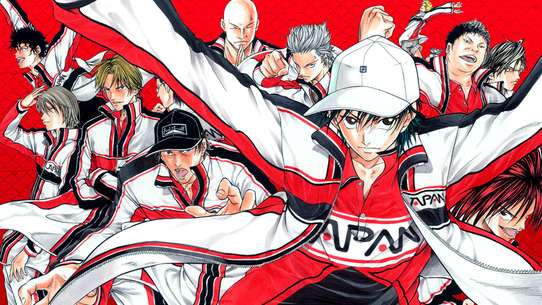 #22 - Preparedness
Season 2 - Episode 9 - Aired Oct 29, 2014
0 votes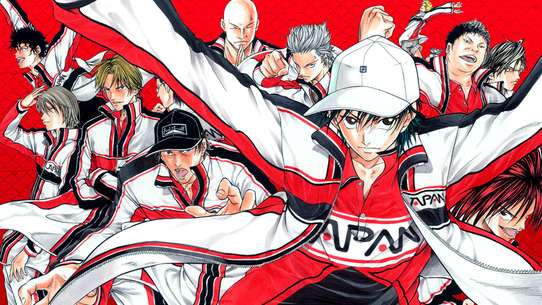 #23 - Chosen Ones
Season 2 - Episode 10 - Aired Oct 29, 2014
0 votes