The BEST Seasons of The Big Bang Theory
Every season ever - ranked by fan votes!
Last Updated: Dec 19, 2021
A woman who moves into an apartment across the hall from two brilliant but socially awkward physicists shows them how little they know about life outside of the laboratory.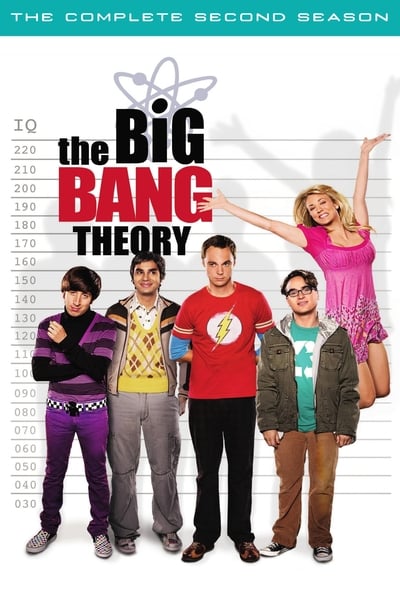 #1 - Season 2
First Aired: Sep 23, 2008
This season, Leonard gets a girl. So does Sheldon. Howard drives the Mars Rover into a ditch. Raj woos a terminator. Gorgeous girl-next-door Penny falls under the spell of Age of Conan. And super-smart, ueberconfident Leslie Winkler reduces mere men to spineless jellyfish.
1,063 votes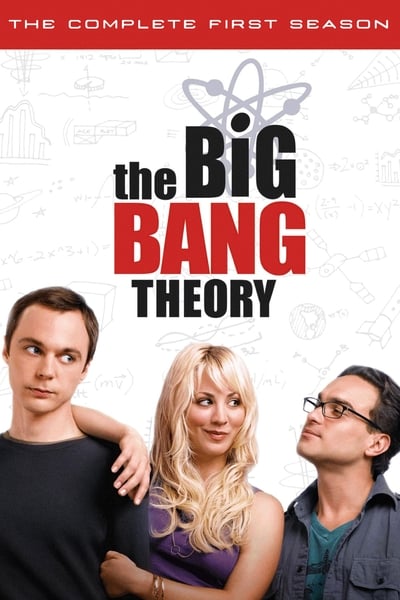 #2 - Season 1
First Aired: Sep 25, 2007
University physicists Leonard and Sheldon know whether to use an integral or a differential to solve the area under a curve. But they don't have a clue about girls. Or dating. Or clothes. Or parties. Or having fun. Or, basically, life. So when a pretty blonde named Penny moves in the apartment across the hall, the guys decide to get an education outside of the classroom. Boys, you have a lot to learn.
1,312 votes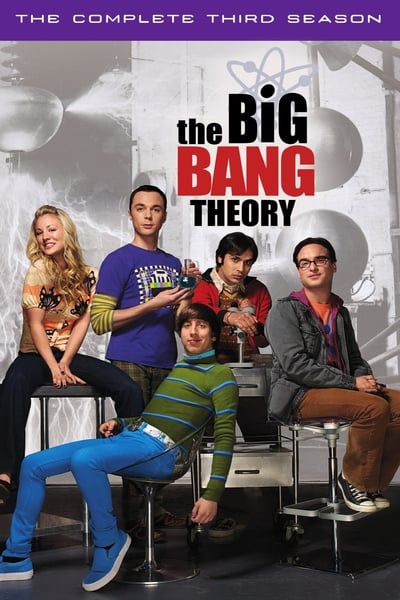 #3 - Season 3
First Aired: Sep 22, 2009
Worlds collide in Season 3! A love affair with Penny has opened a big, wide, wonderful world of romance for Leonard. But Sheldon likes the world just the way it was, thank you. All of which makes for a zany comic triangle with brainy, clueless Sheldon and practical, grounded Penny hilariously vying for the role of hypotenuse.
975 votes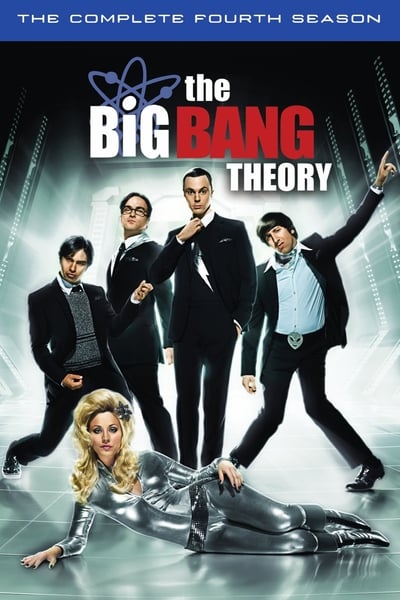 #4 - Season 4
First Aired: Sep 24, 2010
This season the Big Bang gang's romantic universe expands. On the rebound from Penny, Leonard falls into the arms of Raj's sister Priya. Sheldon gets a girlfriend, or rather a friend who is a girl: Amy, a dour neurobiologist who declares herself besties with Penny. Howard and Bernadette heat up. And so do Raj and Bernadette (at least in Raj's Bollywood daydream).
923 votes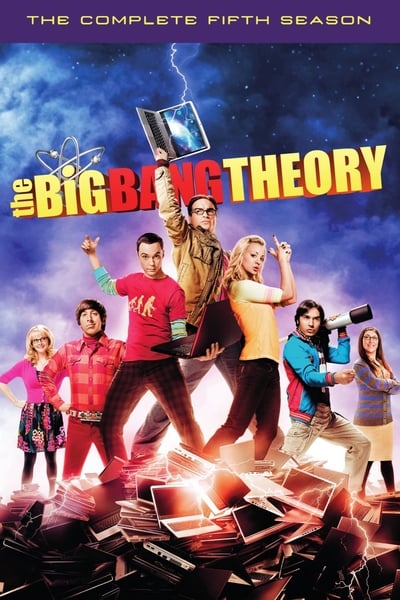 #5 - Season 5
First Aired: Sep 23, 2011
In season five, Penny and Leonard's relationship is relaunched in full "beta test" mode, while Sheldon, Howard, and Raj discover the feminine mystique is something that cannot be easily graphed or calculated. As Sheldon makes begrudging amendments to his "Relationship Agreement" with his "friend-who-happens-to-be-a-girl" Amy Farrah Fowler, Raj contemplates an arranged marriage, and Howard is all-systems-go for both is NASA space launch and wedding to the spirited Bernadette.
869 votes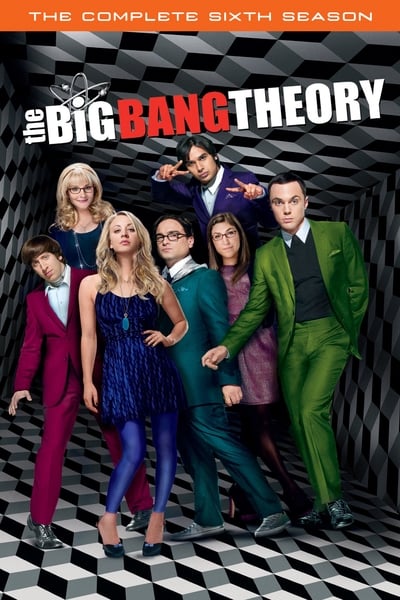 #6 - Season 6
First Aired: Sep 28, 2012
Whether on or above Earth, hilarity is outrageously universal in TV's most popular comedy featuring four forward-thinking but socially backward geniuses. Fun discoveries multiply: Leonard learns jealousy is bad for a relationship (with Penny) but science is good for seduction (of Penny). Howard finds life in the International Space Station life is no escape from terrestrial turmoil between his mom and his new wife Bernadette. Raj meets someone special who may be a good match, if he can keep her from fleeing mid-date. And then there's Sheldon. He learns what not to say after facing harassment charges or competing for tenure at work and how Dungeons & Dragons can be the icebreaker his relationship with Amy needs.
809 votes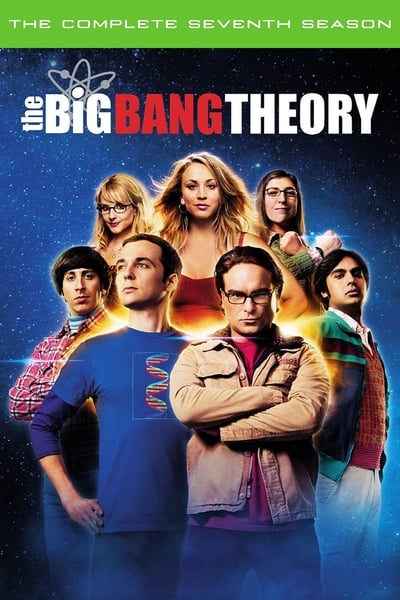 #7 - Season 7
First Aired: Sep 27, 2013
Leonard returns from his North Sea expedition to find that his relationship with Penny involves more beta-testing than he's ever done in a lab. Howard's attachment issues with the women in his life in particular and Raj's social breakthrough with women in general provide more laughs. Bernadette and Amy stand staunchly by the men in their life, even when they're sitting in marathon role-playing games. Sheldon sees his mom in a totally different way, parties with James Earl Jones, establishes a (sort of) bond with his idol Professor Proton and makes a scientific breakthrough that breaks down before you can say Science Friday.
780 votes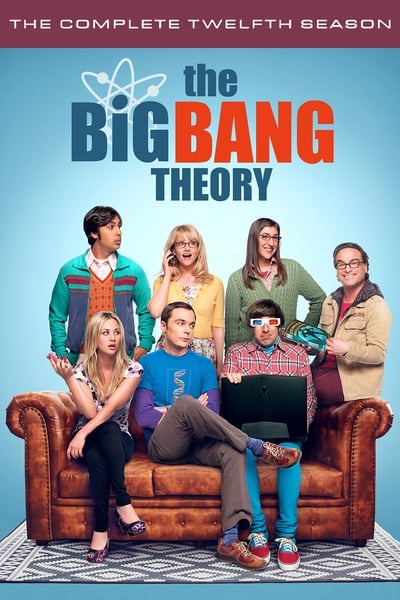 #8 - Season 12
First Aired: Sep 25, 2018
473 votes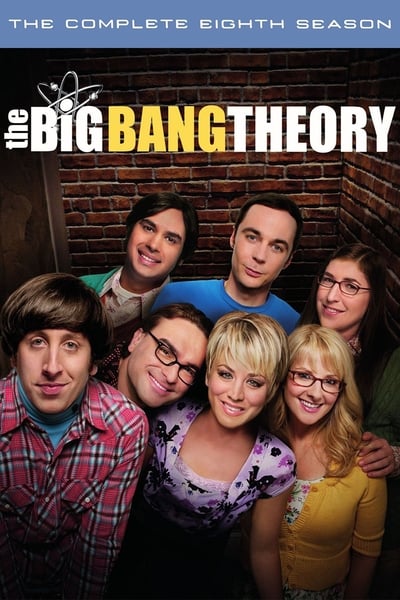 #9 - Season 8
First Aired: Sep 23, 2014
Sheldon is rescued from his soul-searching cross-country train trip (older but no wiser) and that means The Big Bang Theory gang's all here to spread another gear's cheer as TV's most attended laugh seminar. Enrol in the comic curriculum to observe Leonard's minor surgery, which signals a major catastrophe for Sheldon, Howard's obsession over his mum's relationship with friend-turned-freeloader Stuart and the unexpected results of Penny's technique as a pharmaceutical sales rep. Discover ways to re-create proms not attended or holiday celebrations not especially beloved and play a new game based on Raj's dating life. Savour online fan Fiction by Amy, watch Bernadette take indelicate command of some delicate family matters and, who knows, you might spot a cool special guest or two.
816 votes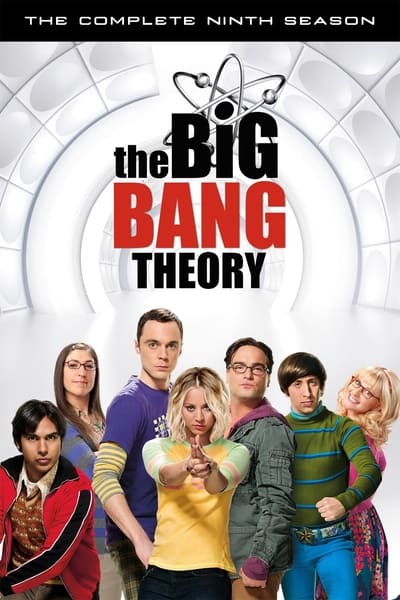 #10 - Season 9
First Aired: Sep 22, 2015
Our two genius roommates, Leonard and Sheldon, and their friends are back once again (smarter, but no wiser). Last season, Sheldon went soul-searching (on a train, of course) and was prepared to make some substantial revisions on his Relationship Agreement with Amy, when everything changed. Leonard, meanwhile, was off to Vegas with Penny to finally tie the knot in the season finale. Howard finds himself alone with Bernadette after the sudden passing of his mother; while Raj is not only talking to women – he's getting exclusive with Emily. Together, they will all learn that life is far more complicated outside of the lab as love and friendship never produce predictable results!
811 votes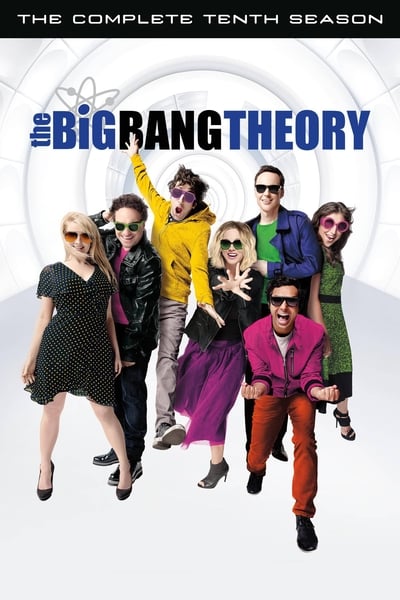 #11 - Season 10
First Aired: Sep 20, 2016
Leonard and Penny renew their vows, this time inviting their friends and family for wedding party; they also learn that marriage is about compromise, and figure out how to support each other. Sheldon and Amy experiment to take their relationship to the next level, and after an emotional struggle they move in together in Penny's old apartment. Howard and Bernadette realise that being a parent is a full-time job, but with the help of their friends they manage to find joy in raising their child. When his friends tell him he's extremely spoiled, Raj decides to stop taking his father's money and learn how to make ends meet.
600 votes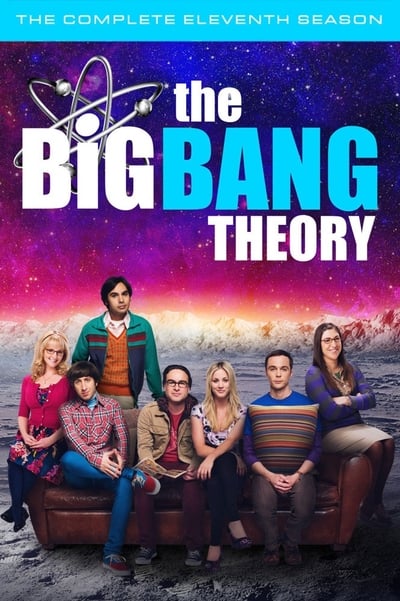 #12 - Season 11
First Aired: Sep 26, 2017
After years of only looking out for himself, Sheldon found Amy Farrah Fowler to be the most patient woman to ever walk the earth, and... they did it! Wedding fever continues in season 11.
474 votes