The BEST Episodes of The Beverly Hillbillies
Every episode ever - ranked by fan votes!
Last Updated: Aug 29, 2019
The Beverly Hillbillies is among the most successful comedies in American television history, and remains one of the few sitcoms to involve serial plotlines. It centered around Jed Clampett, a simple backwoods mountaineer who becomes a millionaire when oil is discovered on his property and then moves his family to Beverly Hills. The fish-out-of-water farce ran for nine seasons.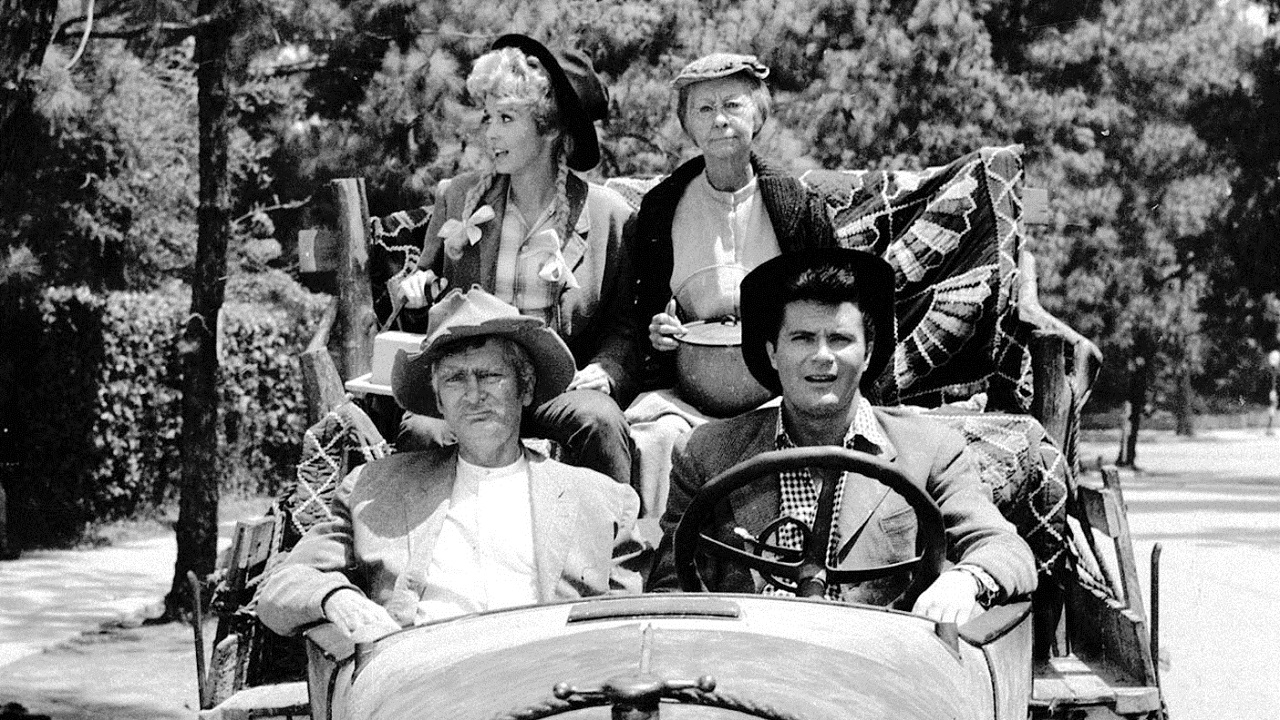 #1 - Dog Days
Season 6 - Episode 27
Granny threatens to leave unless Elly gets rid of her menagerie.
3 votes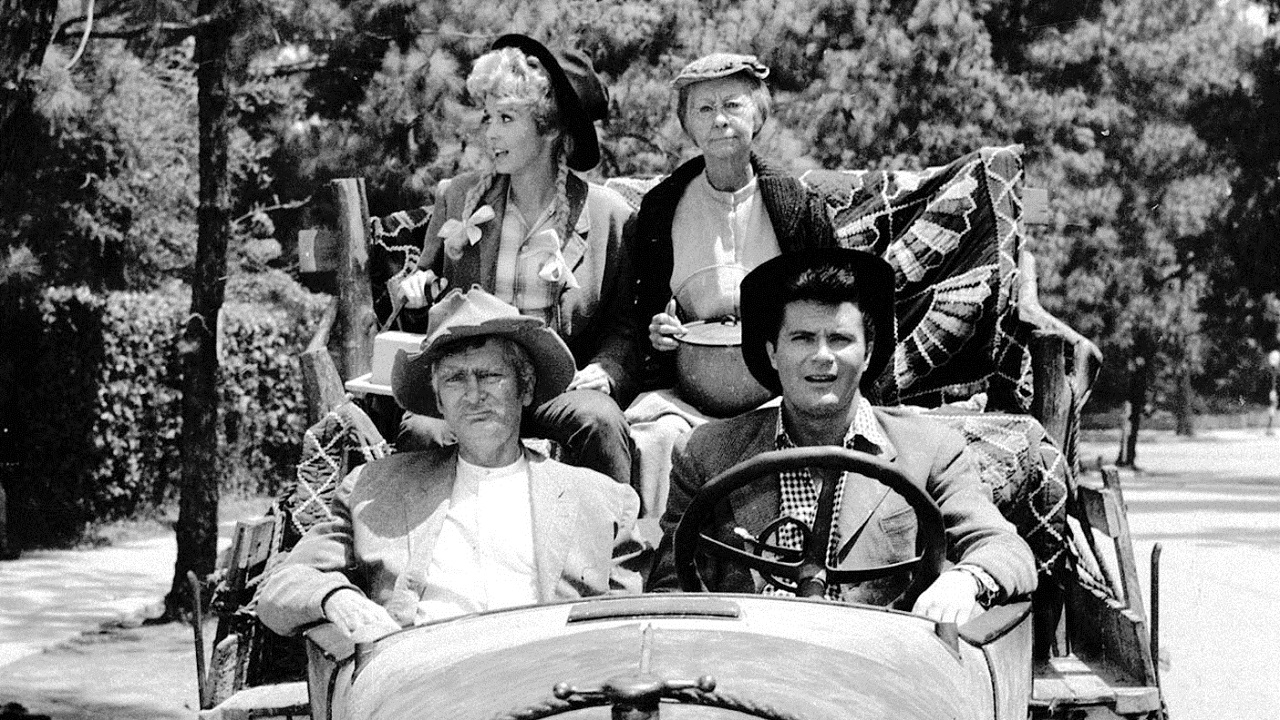 #2 - The Soap Opera
Season 6 - Episode 26
Granny thinks her favourite TV soap opera is real. She invites the star to the Mansion because on the show he was sick and she wanted to Doctor him. When she thinks she's cured him off he goes back to work. Next day Granny sees him sick on TV again, so this time asks Jethro to take her to the TV studio because something there must be making him sick. When they arrive He's in the operating theatre and Granny takes him home so he'll get better under her care.
5 votes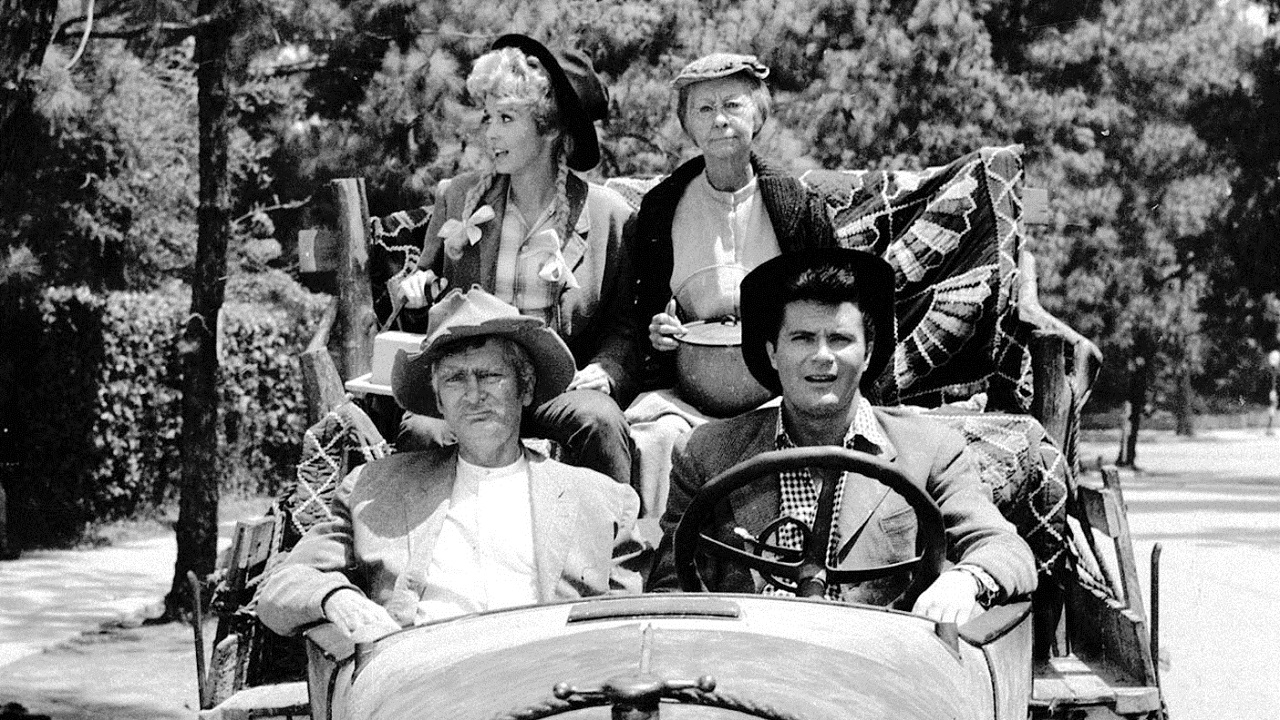 #3 - Cousin Roy
Season 6 - Episode 30
Cousin Roy arrives and wants to open a Hollywood branch of Mother Mabel's elixir. Granny doesn't want her old rival Mabel to be sucessful at her expense, so Granny and Jethro set up a stall on the sidewalk to sell Granny's elixir. That is until a cop arrests them for operating a stall without a permit. Mr. Drysdale flys Mother Myrtle out to Beverly Hills and just as Jethro and Granny arrive home, she sees Myrtle and runs into the house for her gun.
6 votes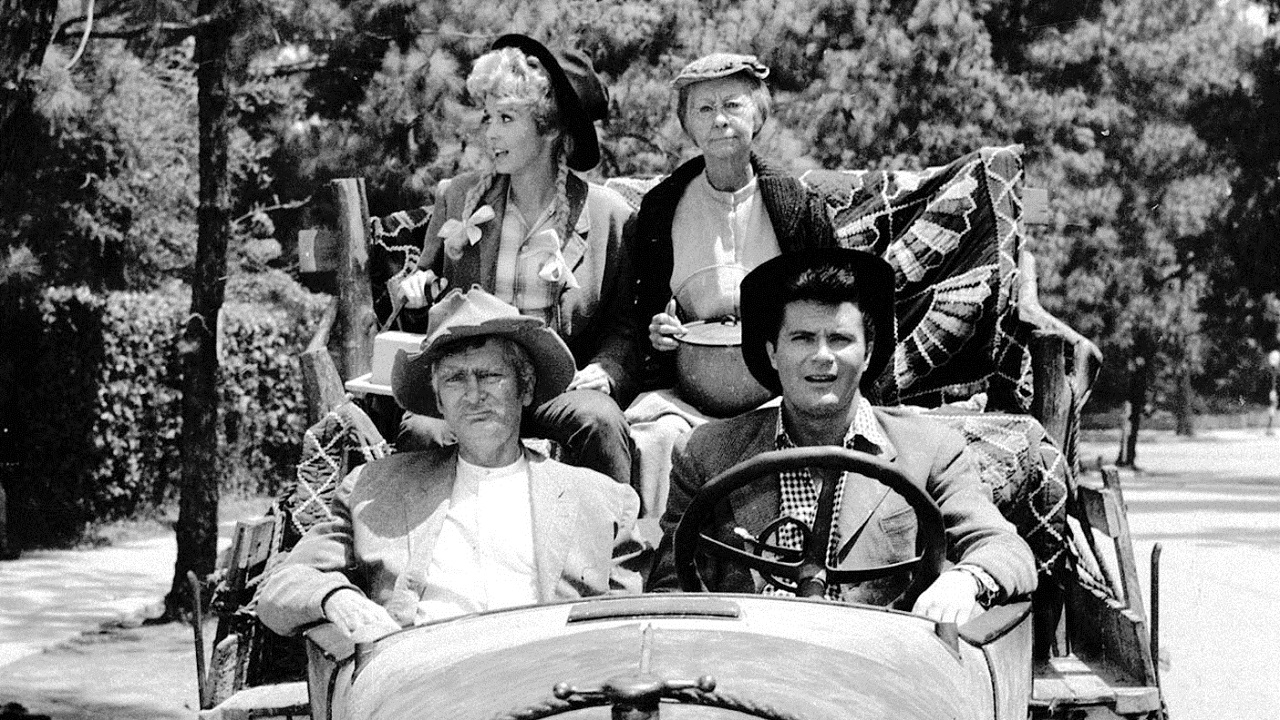 #4 - The Week Before Christmas
Season 7 - Episode 13
The hustle and bustle increases as Christmas nears.
3 votes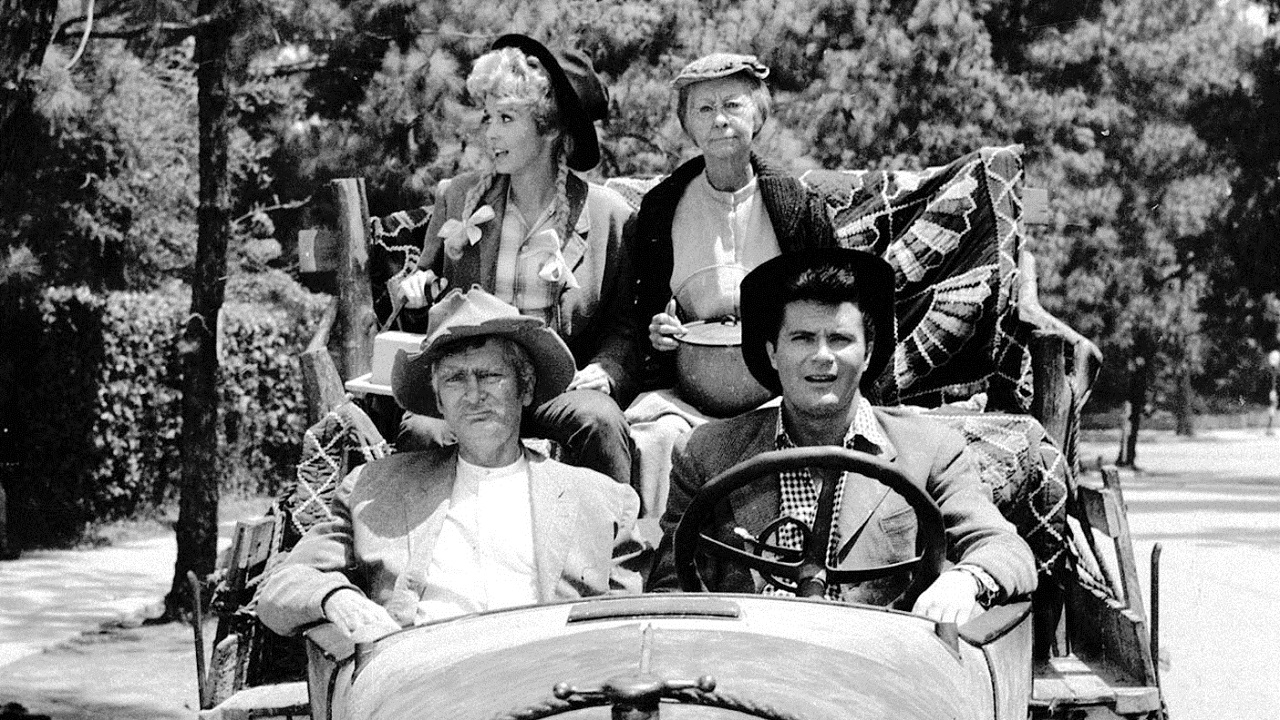 #5 - Buzz Bodine, Boy General
Season 8 - Episode 15
Jethro arrives in Hooterville wearing the uniform of a general.
3 votes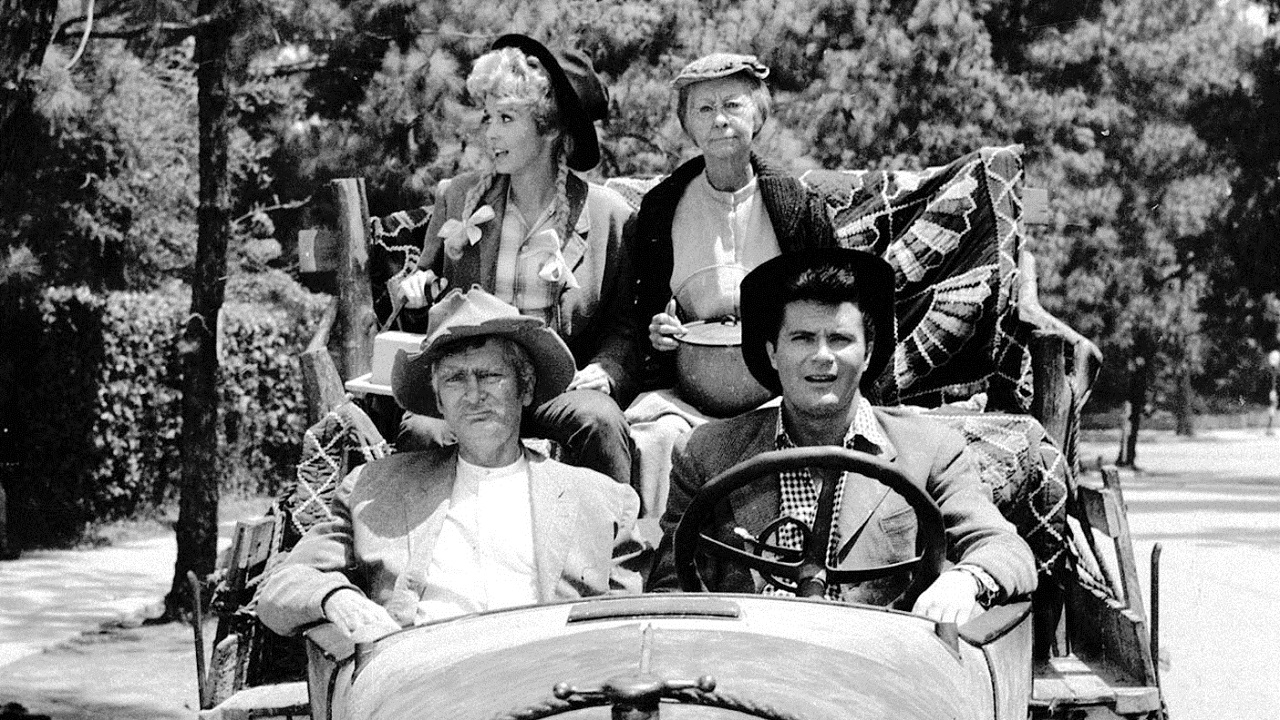 #6 - The Crystal Gazers
Season 6 - Episode 28
Supernatural shenanigans spook the Clampetts.
4 votes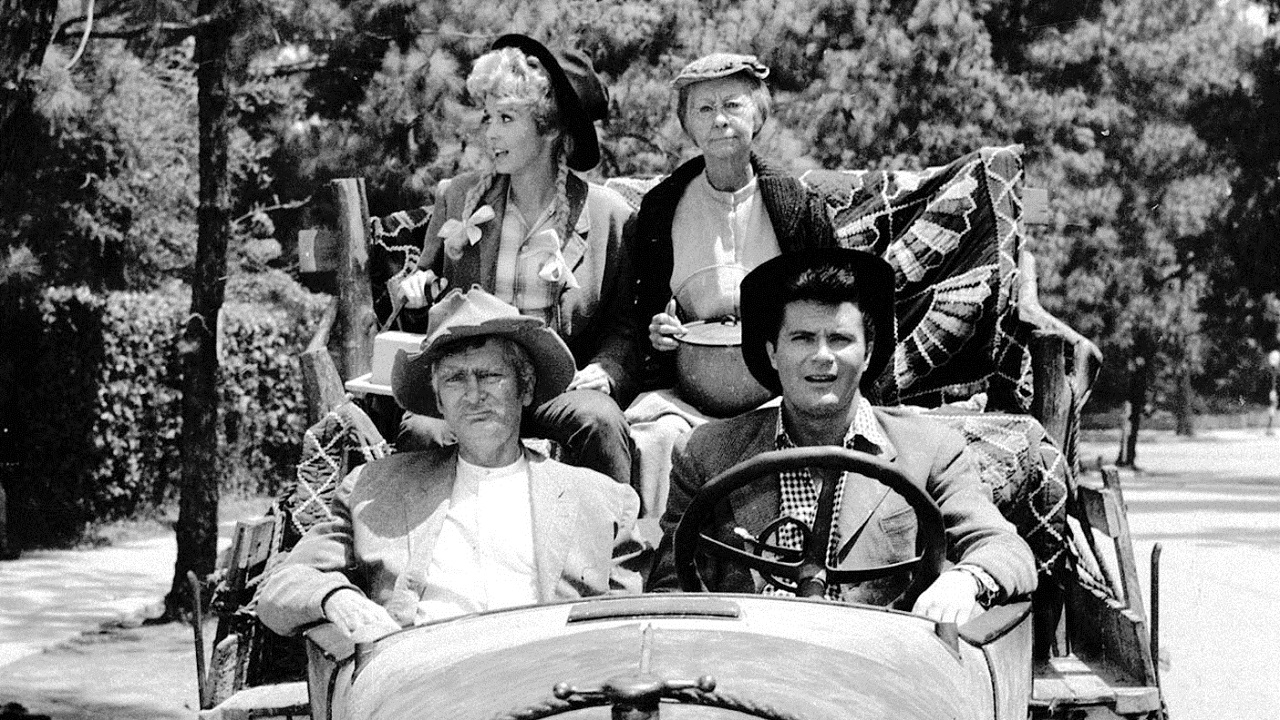 #7 - Cousin Roy in Movieland
Season 7 - Episode 18
Roy arrives @ the Clampett house hoping to make it in show biz. Problem is, he doesn't have the money. So Jed decides to back up Roy. Meanwhile, Jethro faces eviction from his office @ the Commerce Bank of Beverly Hills. Mr. Drysdale demands the $5,000 rent. Jed tries to have Jethro become Roy's agent, but Jethro doesn't want any country hick acts. So he changes Roy to being part of a group. When Roy's new act bombs, Jed and Mr. Drysdale advise Jethro to stick with country music after Roy's record becomes a hit! But Jethro tore the contract and starts begging for Roy to come back!
4 votes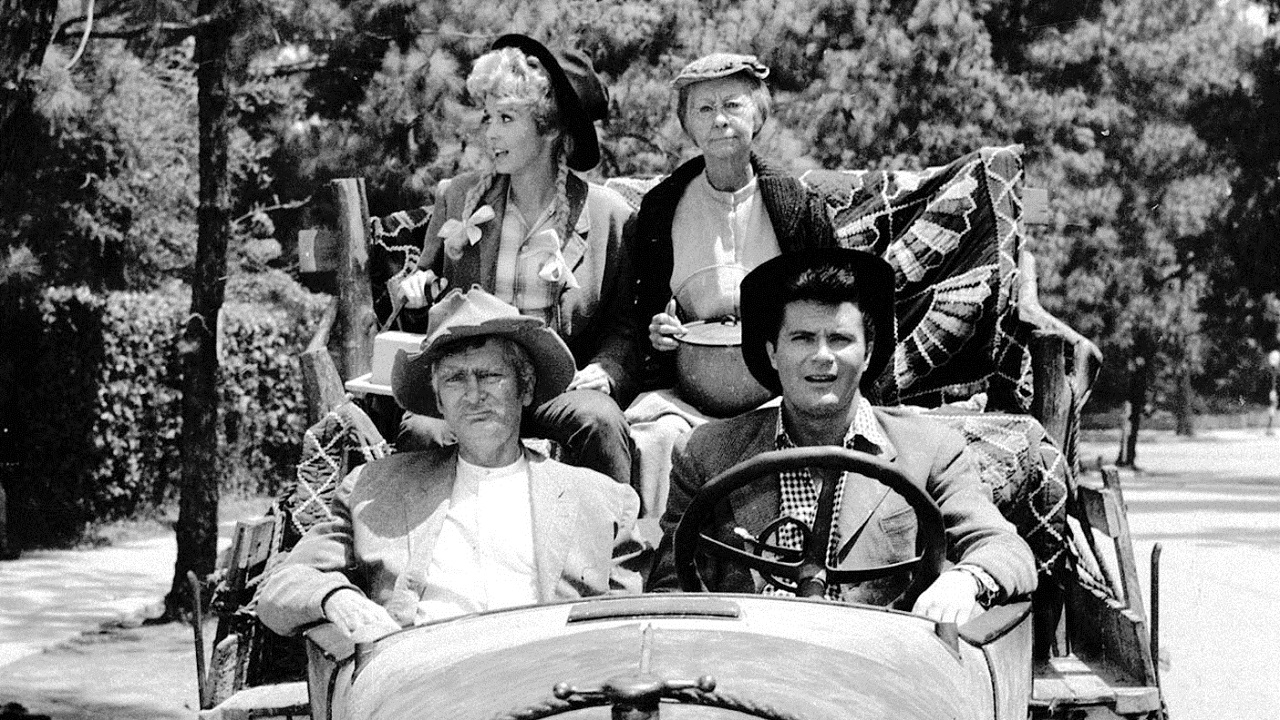 #8 - The Phantom Fifth Floor
Season 7 - Episode 20
Chaos is rampant at Clampett Enterprises.
4 votes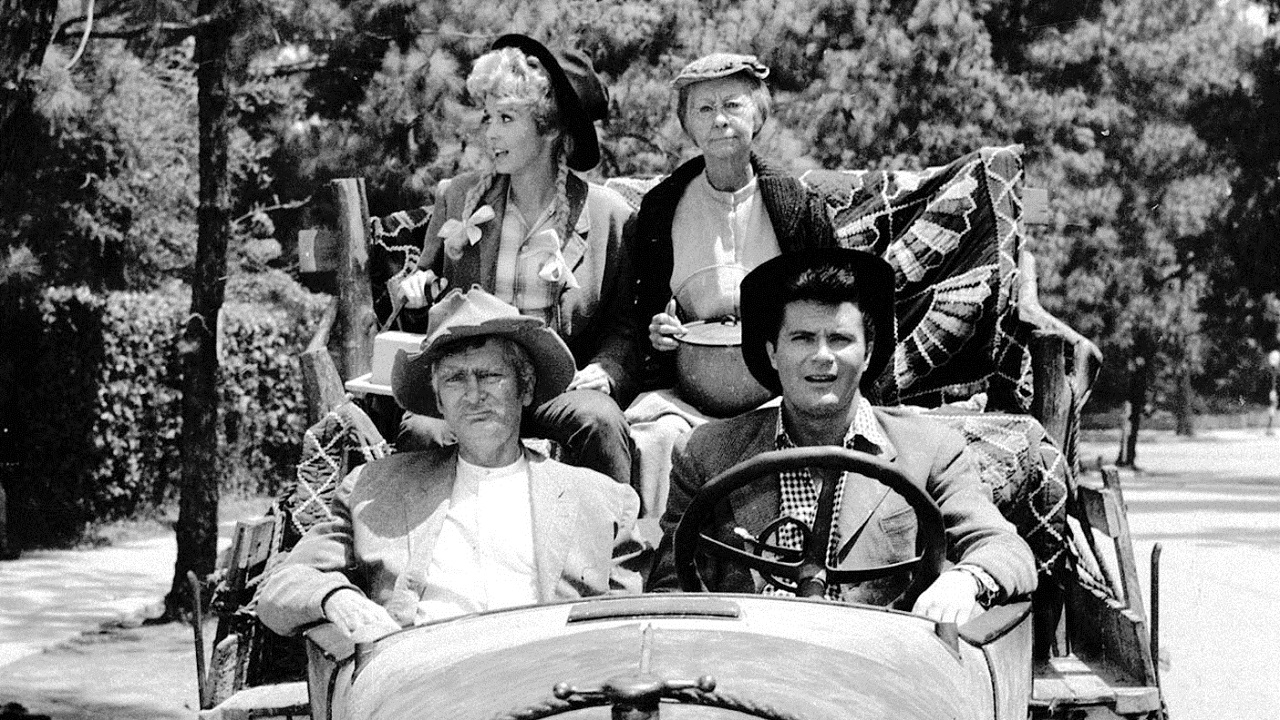 #9 - Sam Drucker's Visit
Season 7 - Episode 23
Sam Drucker (Frank Cady) foments family unrest when he visits the hillbillies.
4 votes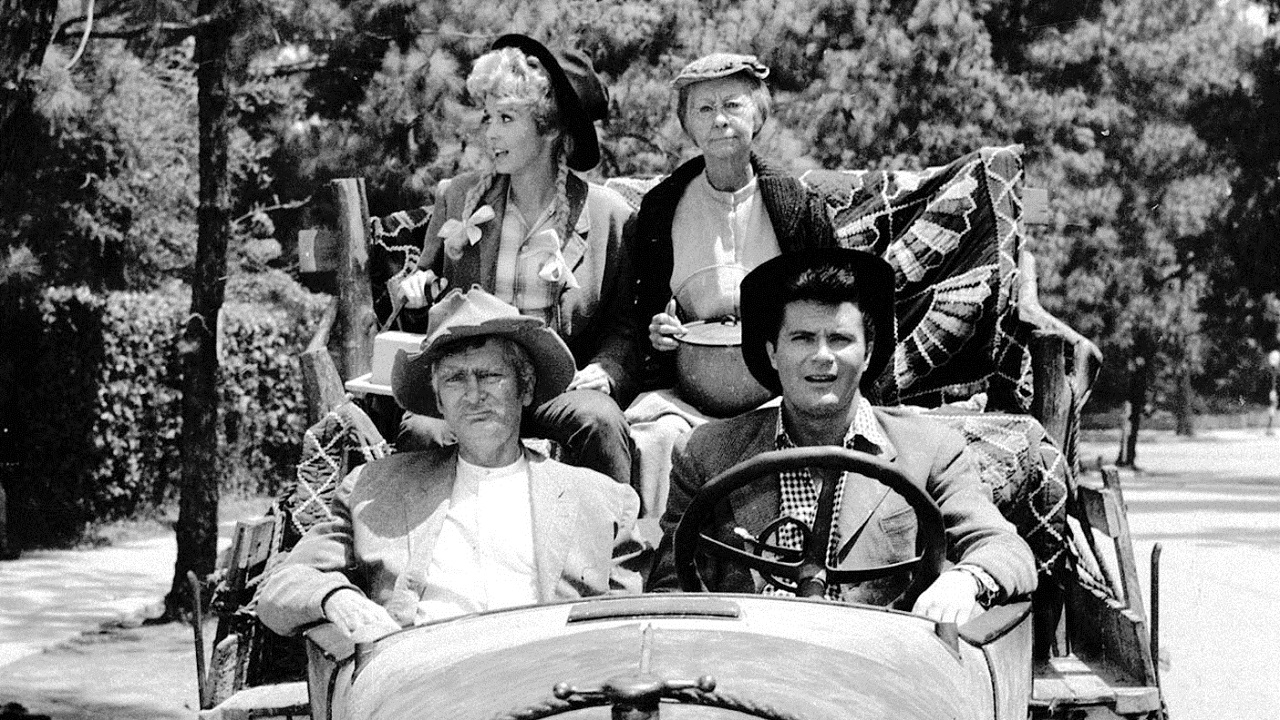 #10 - The Jogging Clampetts
Season 7 - Episode 25
Jogging mania seizes the hillbillies and Drysdale.
4 votes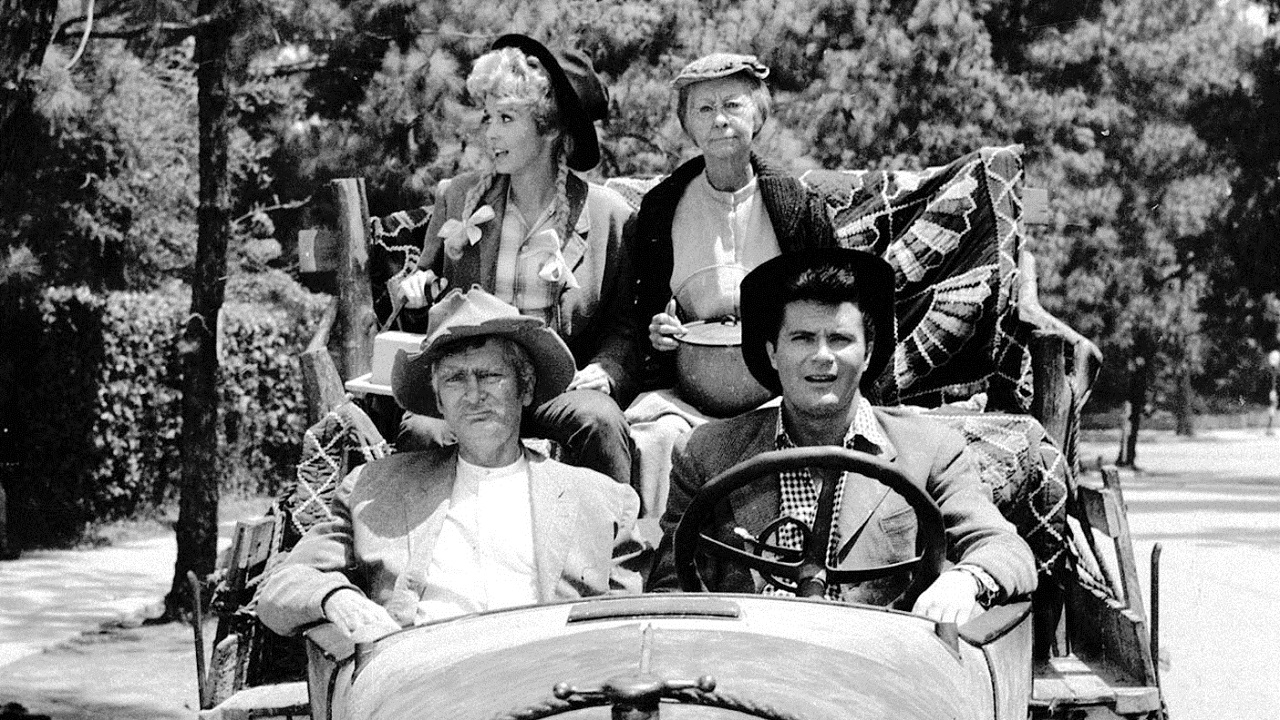 #11 - Hotel for Women
Season 8 - Episode 23
The Clampett mansion may become a hotel for single women.
4 votes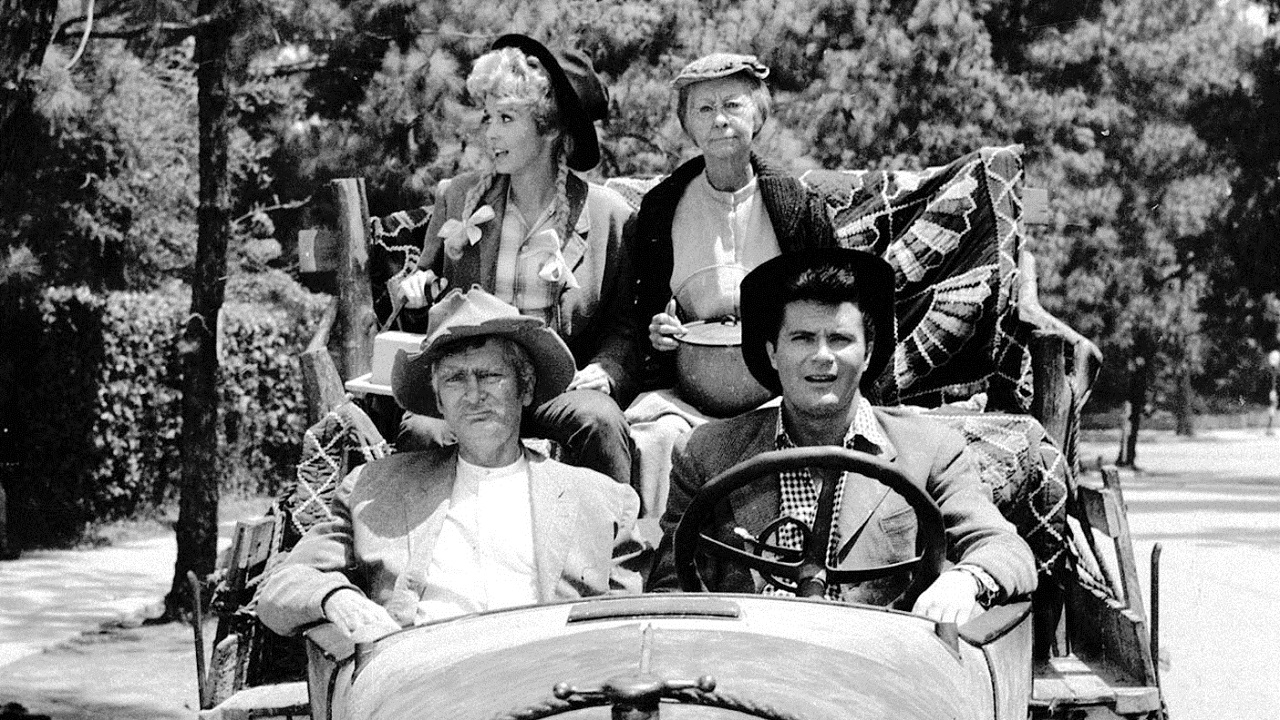 #12 - Doctor, Cure My Frog
Season 9 - Episode 6
Granny believes that Elly's beau is a web-footed freak.
4 votes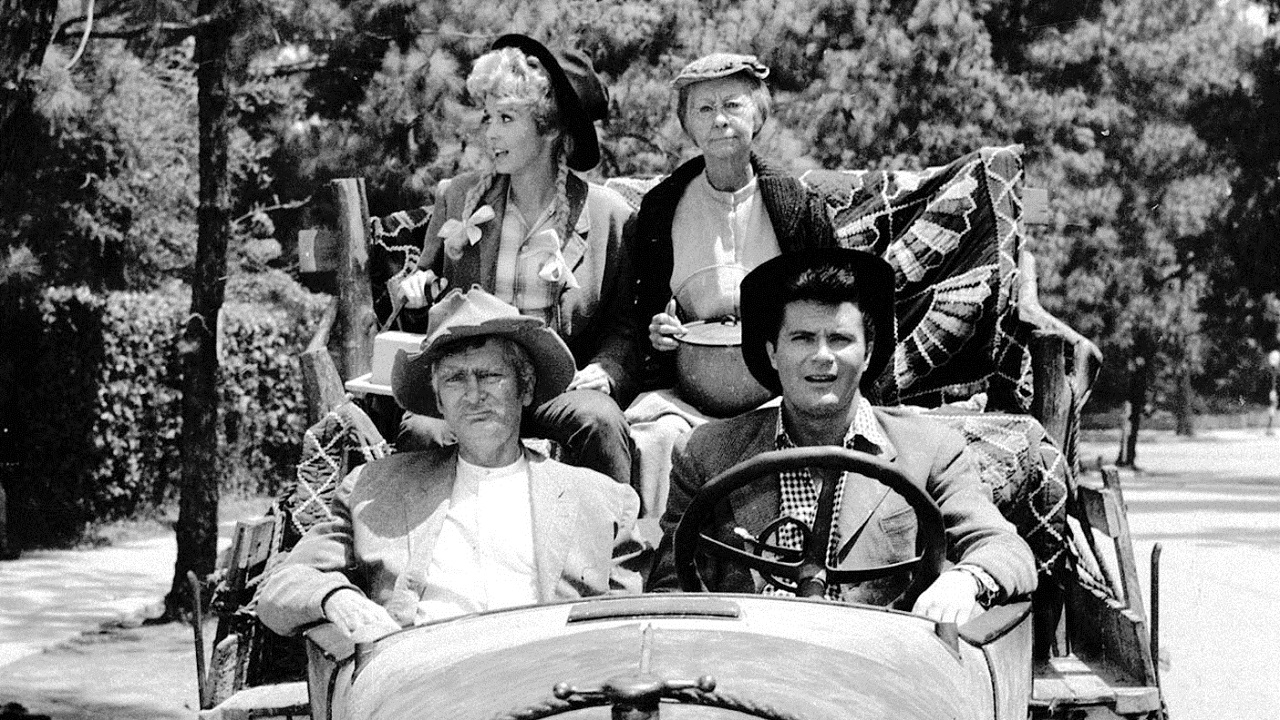 #13 - The Grunion Invasion
Season 9 - Episode 13
The Clampetts go to war against a school of fish.
4 votes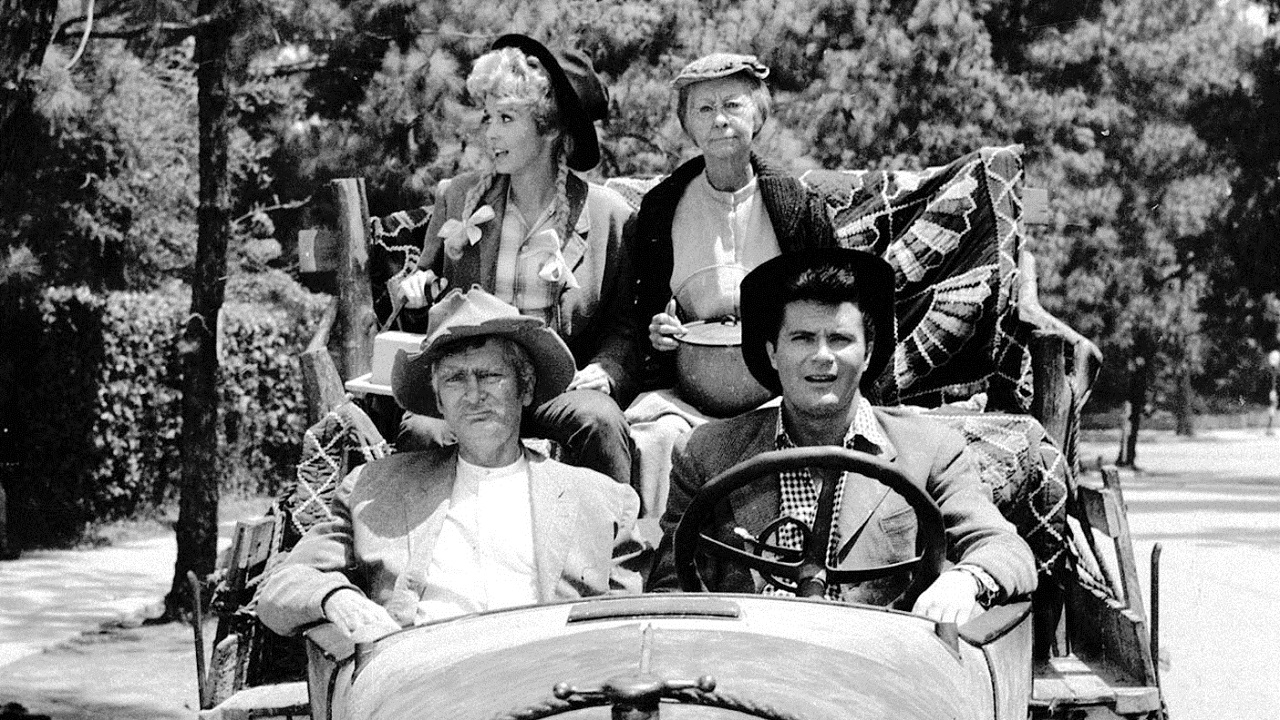 #14 - The Great Tag-Team Match
Season 6 - Episode 23
Rebecca and her Manager come to the Clampetts' place. The Manager wants a rematch between Granny and the Boston strong girl. Granny says no. Jed offers to pay Rebecca's parents mortgage and writes them a cheque. Rebecca and Manager want to cash cheque but instead bring Rebecca's parents to meet the Clampetts. Rebecca's Manager convinces Granny to fight with the Boston strong girls parents in a tag team match and Granny beats them all single handed.
5 votes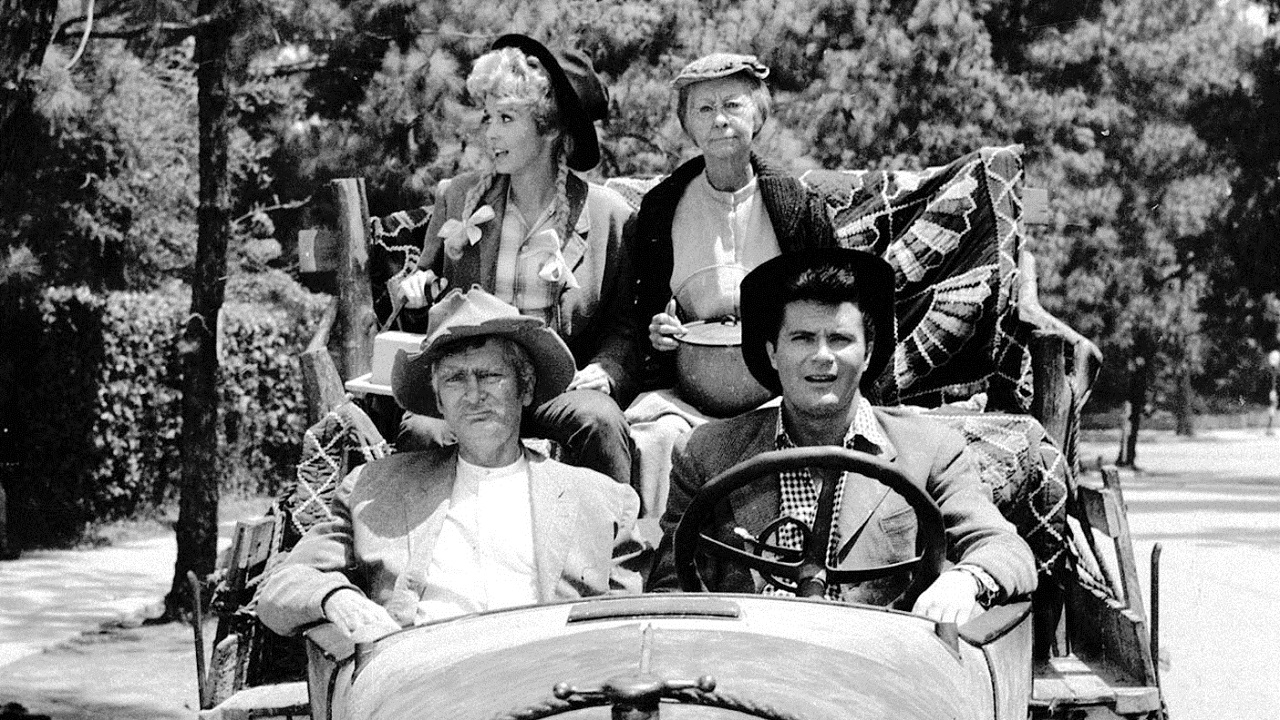 #15 - Jethro Proposes
Season 6 - Episode 24
Granny wants Jed to propose marriage to Miss Jane. He says no, so she asks Jethro. Jethro is going to ask but meets Ilsa on the way and forgets all about it. Granny tells him to invite Miss Jane to dinner at a fancy restaurant where he can ask her then. Granny and Elly sit at the next booth where they can hear what's happening and coach Jethro when needed. Jethro asks, Miss Jane accepts and Jethro runs. Later Miss Jane reluctantly turns down his proposal.
5 votes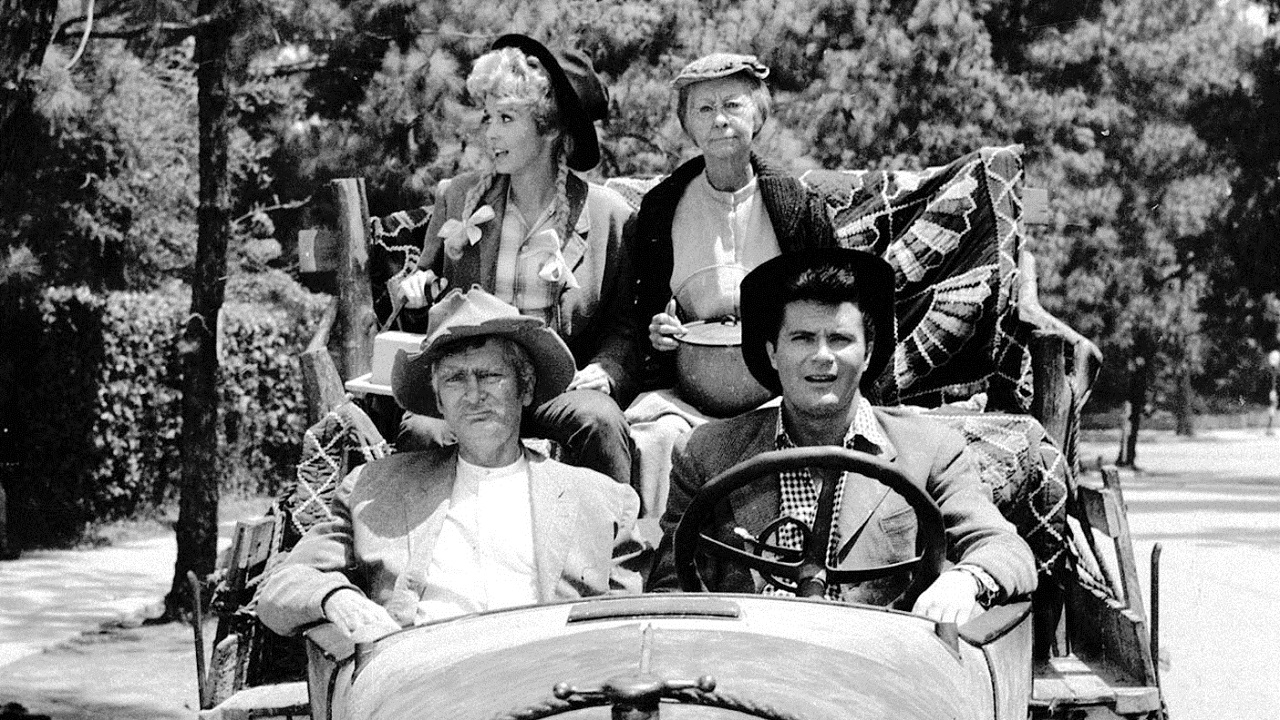 #16 - The Clampetts Fiddle Around
Season 6 - Episode 25
Miss Jane and Jethro attend a violin recital and Miss Jane suggests Jethro takes violin lessons.
5 votes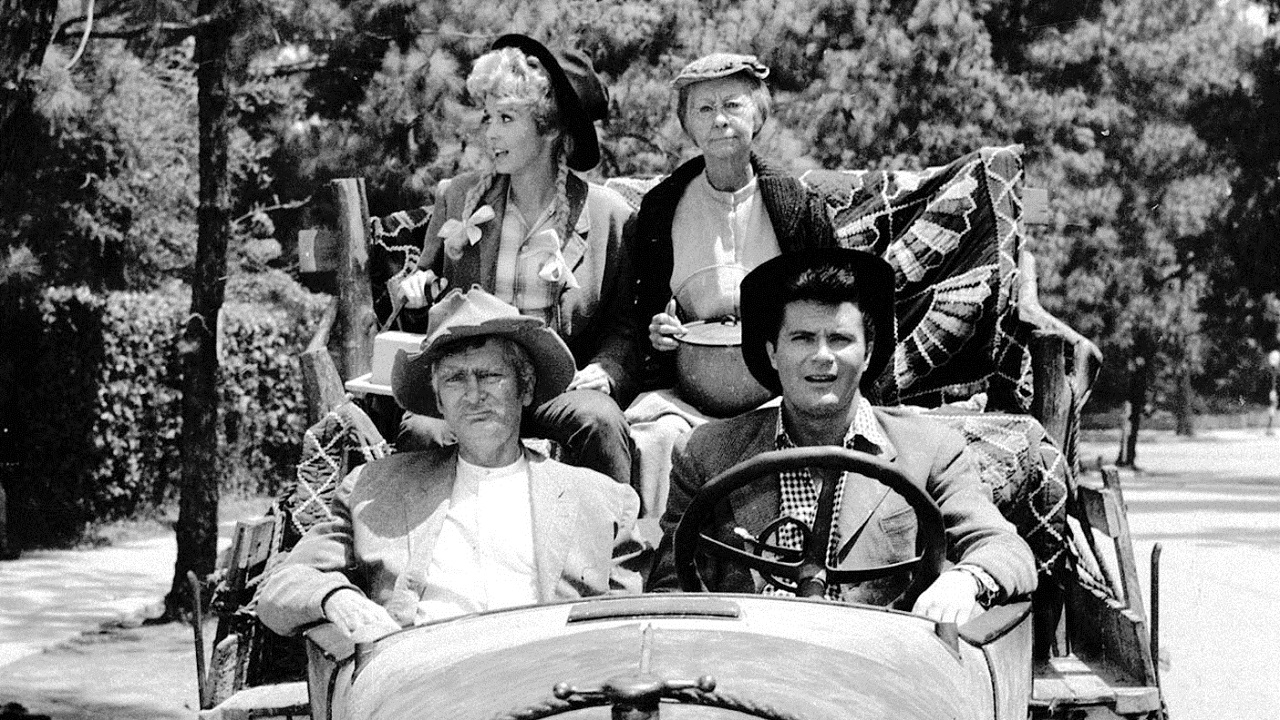 #17 - The Great Cook-Off
Season 7 - Episode 8
A temporary but tempting Italian cook stirs up a storm.
6 votes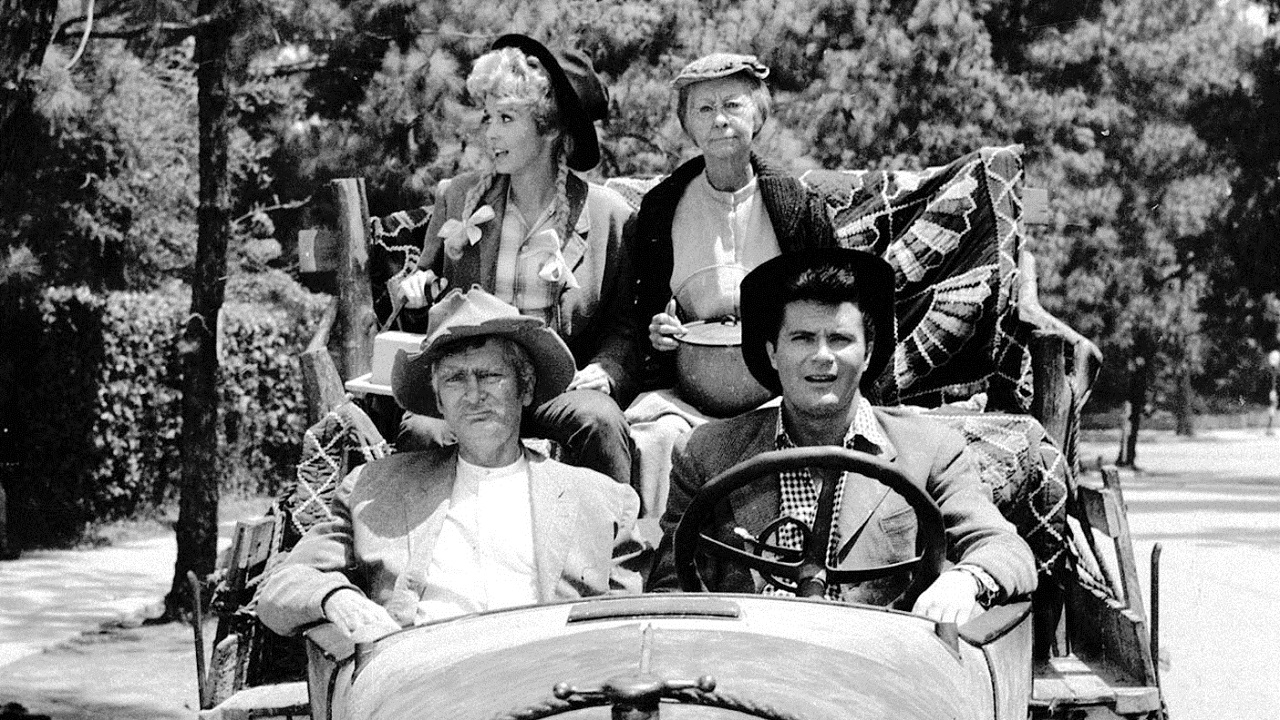 #18 - Bonnie, Flatt, and Scruggs
Season 7 - Episode 9
Musicians Lester Flatt and Earl Scruggs play themselves in a spoof of Bonnie and Clyde
7 votes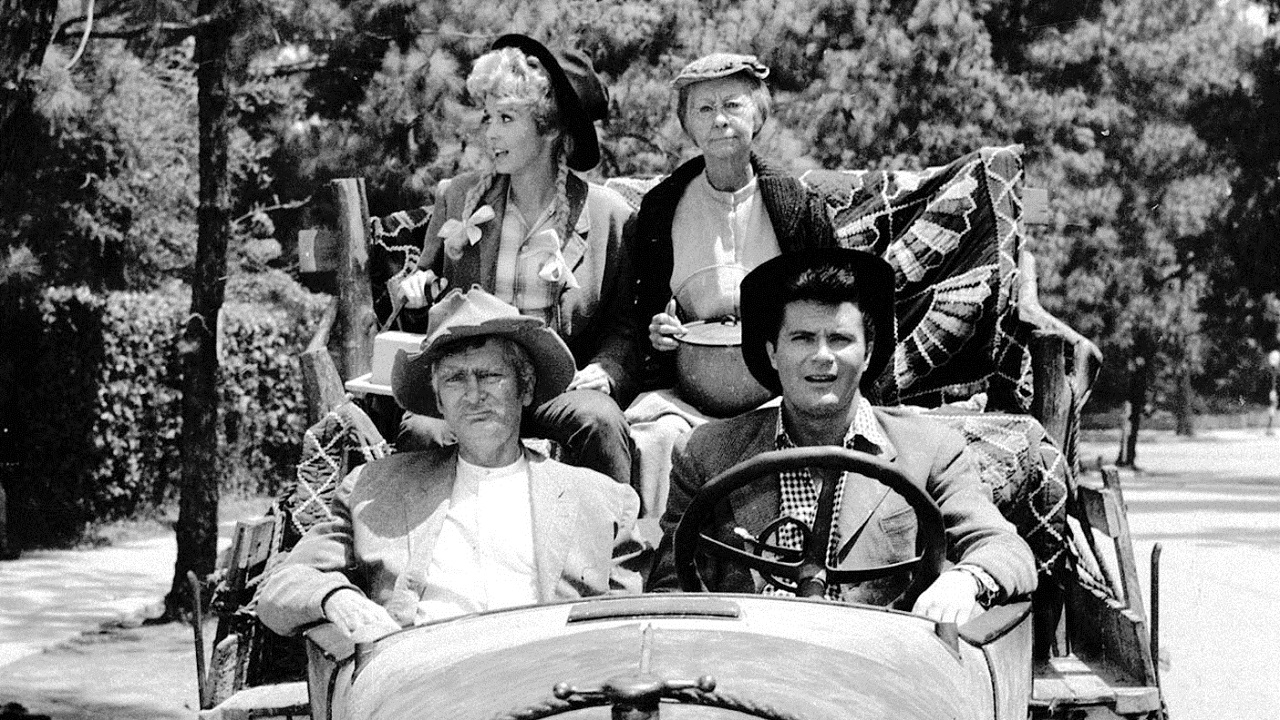 #19 - From Rags to Riches
Season 6 - Episode 29
Mr. Drysdale wants to make a commercial starring the Clampetts as lazy hillbillies wasting their lives at the beginning, to successful contributors to society at the end. He dresses as SuperBanker and they recite to the camera how worthless their existence was before SuperBanker changed things for them.
7 votes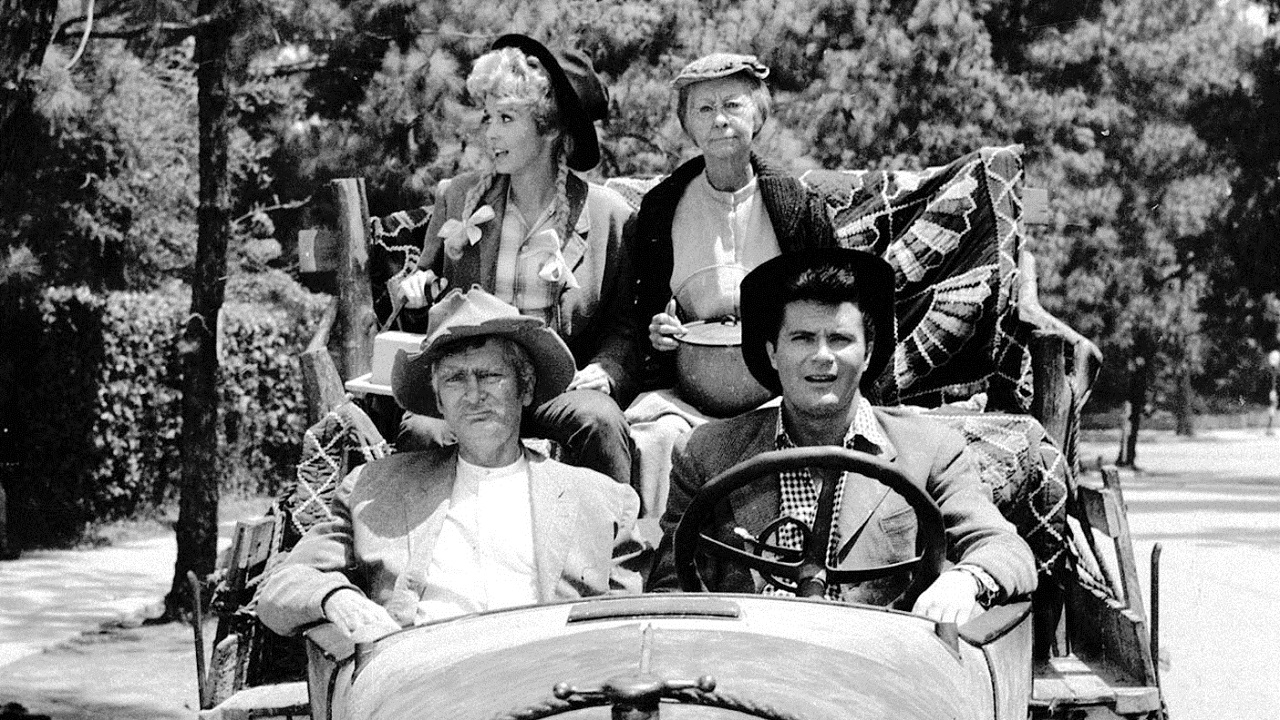 #20 - Coming Through the Rye
Season 7 - Episode 4
Jethro spies Col. Dumbarton's niece through his telescope, but Jed mistakes her brother in a kilt for the niece and elists Granny to help break up a potential marriage.
6 votes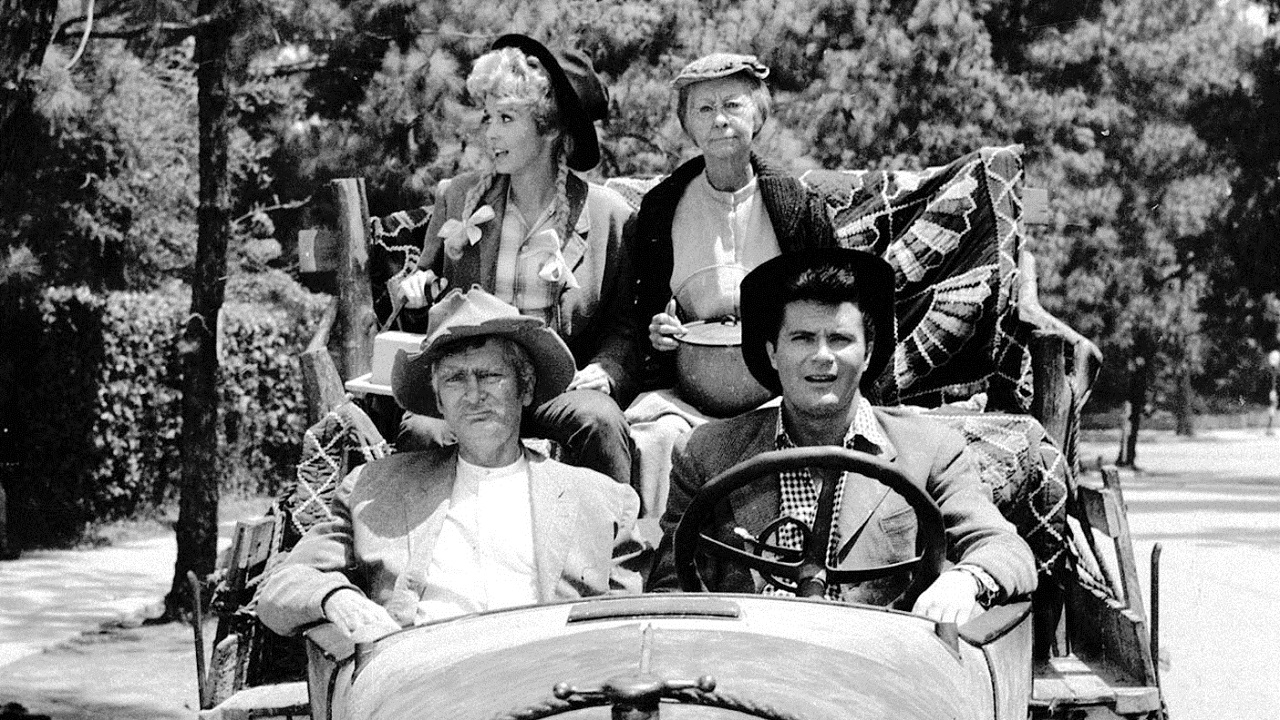 #21 - The Hot-Rod Truck
Season 7 - Episode 12
Jethro wants to junk his "old wreck" and Granny thinks he means her.
5 votes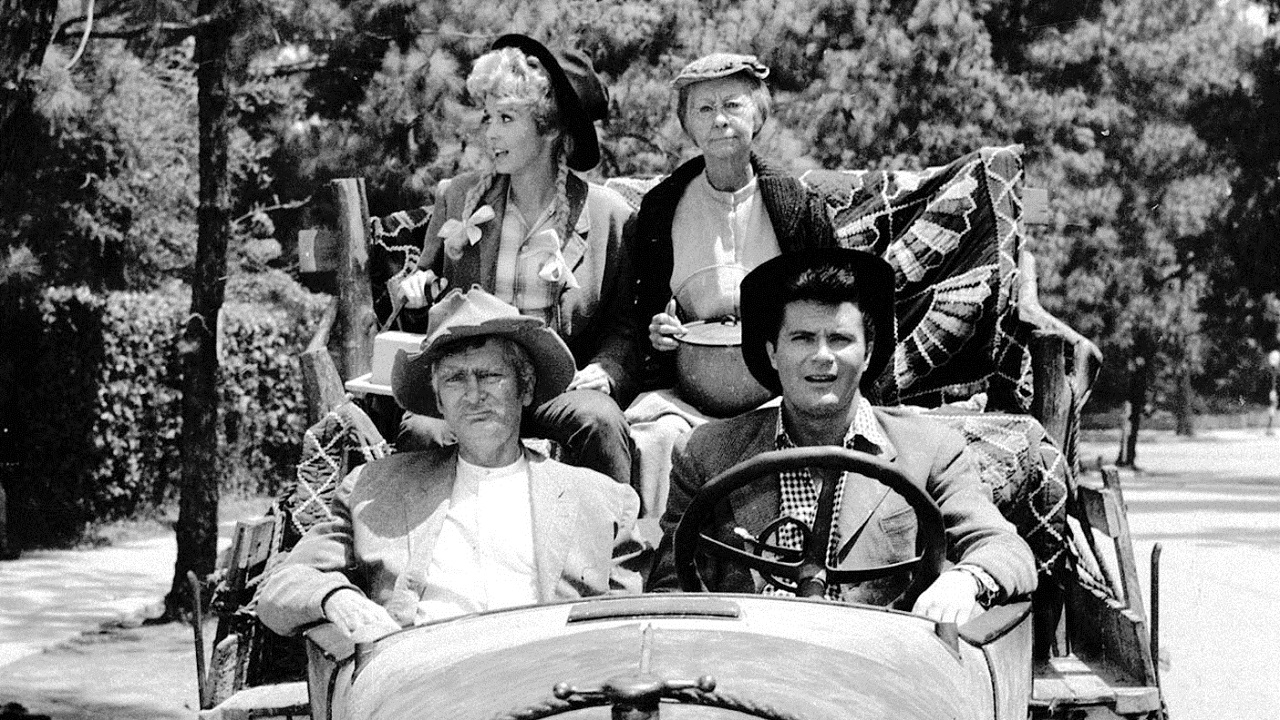 #22 - Drysdale and Friend
Season 7 - Episode 15
Drysdale finds himself jailed and sharing a cell with a bear.
4 votes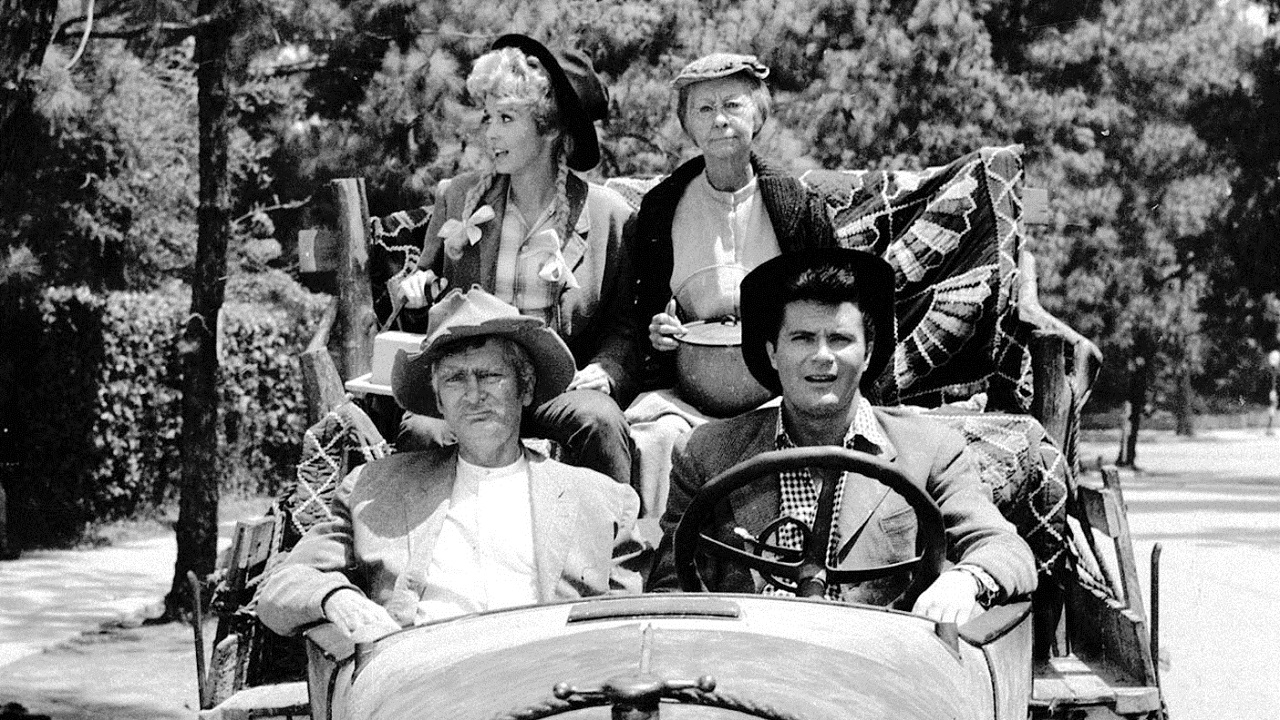 #23 - Back to the Hills
Season 8 - Episode 1
The Clampetts head for the hills to snare a man for Elly May.
4 votes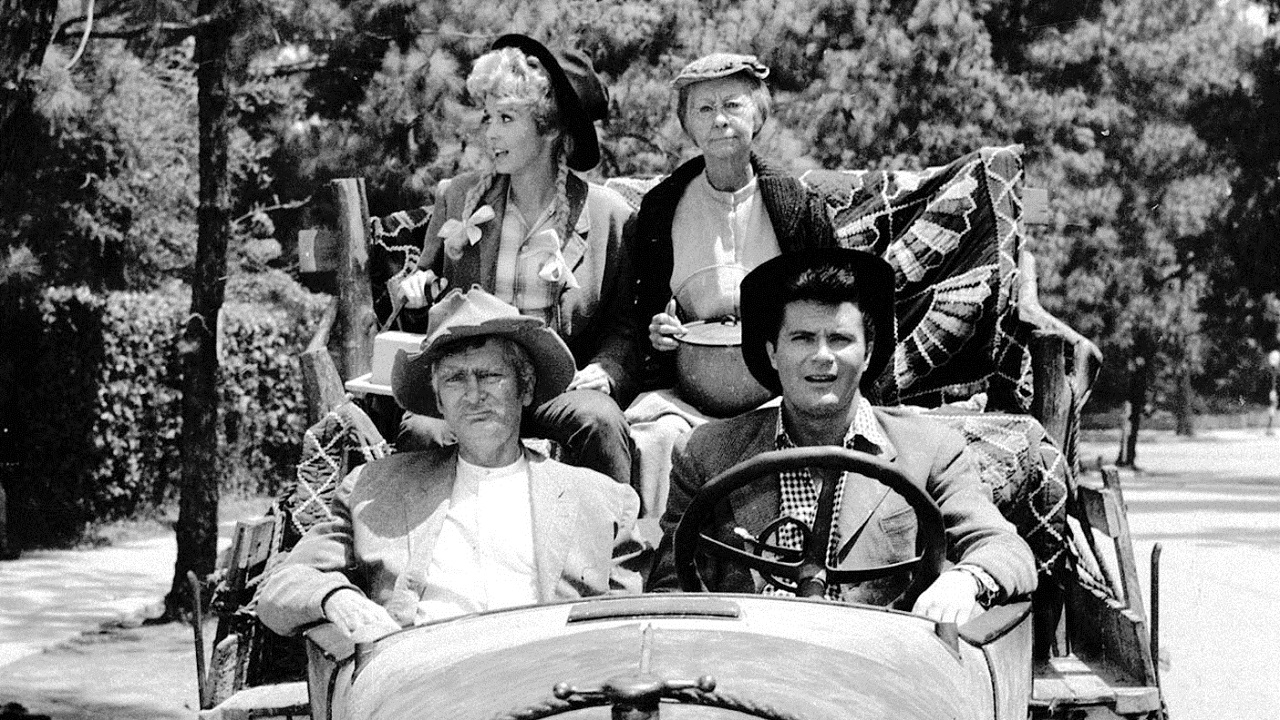 #24 - The Clampetts in New York
Season 8 - Episode 7
Phil Silvers as con man Shifty Shafer. Partly filmed in New York.
3 votes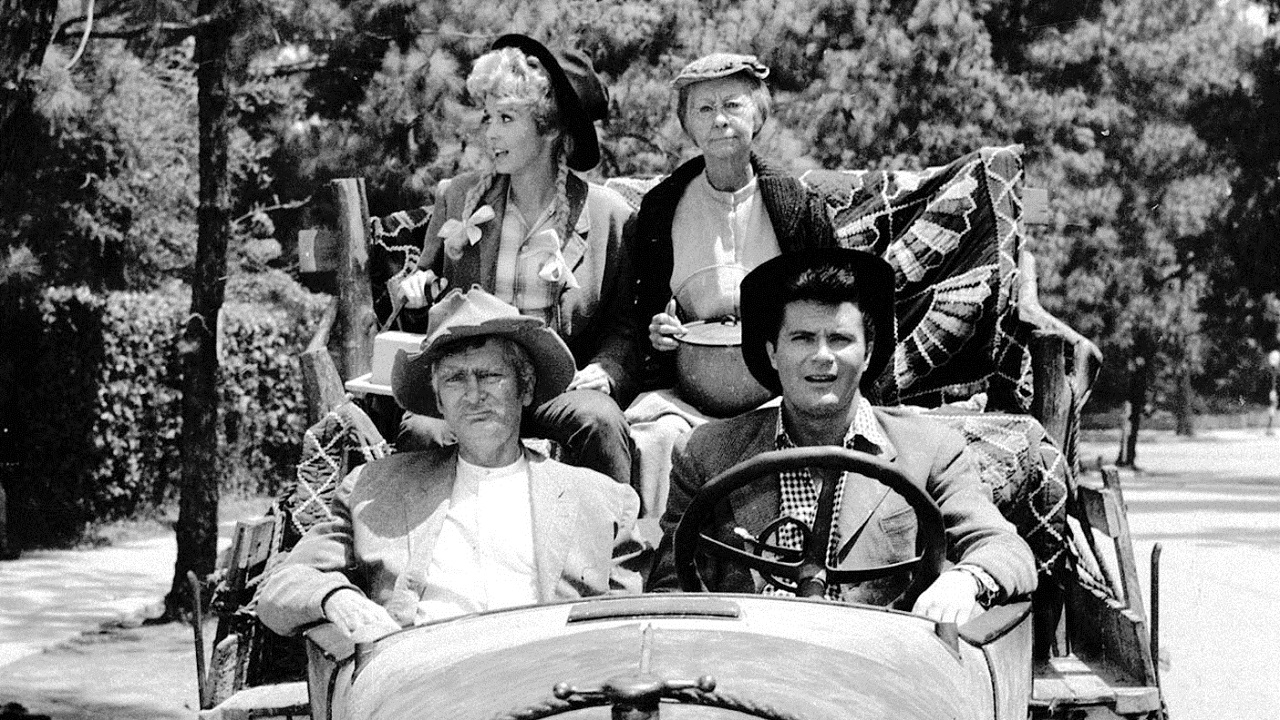 #25 - Honest John Returns
Season 8 - Episode 25
Con man Shifty Shafer hooks Jed on a plan to rid Los Angeles of smog.
4 votes