The WORST Episodes of The Apprentice (UK)
Every episode ever - ranked by fan votes!
Last Updated: Aug 5, 2020
Over the course of 12 tough tasks, the 16 candidates will be whittled down until just one victor remains. And plenty of sparks are set to fly in the boardroom along the way! Each week the budding entrepreneurs will be divided into two teams - led by designated Project Managers - that lock horns under the watchful eyes of Lord Sugar's advisor Baroness Karren Brady and new aide Claude Littner. After completing each task both teams return to the boardroom to discuss their inspirational or calamitous experiences and discover which side has triumphed. The winners will be rewarded with a luscious treat while the losing team's Project Manager must select two colleagues to accompany them back into the boardroom. Lord Sugar will then hear their arguments and fire at least one of them from the competition. The eventual winner of The Apprentice Series 15 will be given the opportunity to be Lord Sugar's business partner and receive an investment to the value of £250,000 founded on the basis of their idea.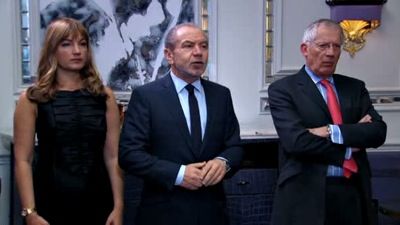 #1 - Why I Fired Them
Season 6 - Episode 13 - Aired Dec 16, 2010
Lord Sugar looks back on the unsuccessful candidates in the 2010 series. From making sausages and selling clothes to creating a character for a brand new cleaning product, this year's budding businessmen and women have been tested to destruction. Reliving their worst decisions, Lord Sugar reveals how, each week, he decided who would hear his famous phrase: "You're fired".
0 votes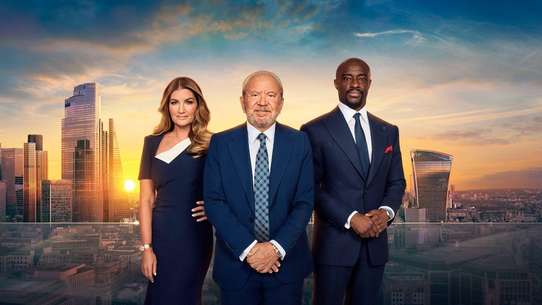 #2 - The Final: Interviews and You're Hired
Season 8 - Episode 14 - Aired Jun 3, 2012
The final episode of this series sees Lord Sugar name his business partner. The final four candidates are called to the Institute of Directors in the City, where Lord Sugar asks them to pitch their business concepts to him right there on the spot. Then it is down to business with Margaret Mountford, Mike Soutar, Matthew Riley and tough-talking Claude Littner. Lord Sugar's four advisors scrutinise the candidates' suitability to go into partnership with the Boss
31 votes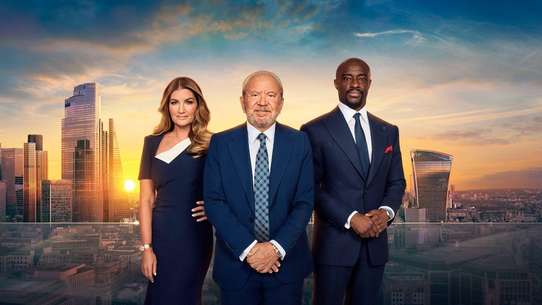 #3 - The Final Five
Season 8 - Episode 11 - Aired May 29, 2012
The candidates give their assessment of their personal triumphs and failures and the lessons they have learned during the process. Not to mention the bitching, backstabbing and the blame games they have had to overcome to get this far. The programme investigates the five contenders' family backgrounds and reveals more of their characters as friends and family talk about the childhood, upbringing and personality traits that have shaped the final five into who they are today. Nick Hewer and Karren Brady share their thoughts on the candidates' performance thus far and assess the strengths and weaknesses of each individual, explaining what qualities they believe Lord Sugar sees in the final five.
31 votes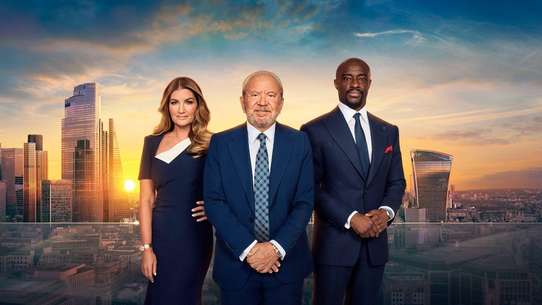 #4 - Why I Fired Them
Season 8 - Episode 13 - Aired Jun 2, 2012
They knew they had to impress Britain's toughest boss. If they failed, they'd get the chop. 16 hopefuls went into battle for Lord Sugar's £250,000 investment. Now, he explains how some candidates lost the plot completely and others survived by the skin of their teeth.
30 votes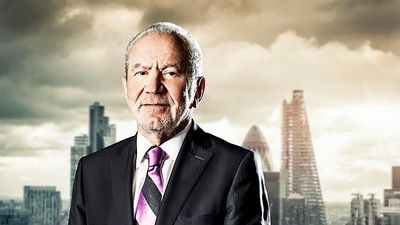 #5 - Why I Fired Them
Season 10 - Episode 13 - Aired Dec 18, 2014
Lord Sugar takes a look back at the candidates who fell before the final hurdle.
3 votes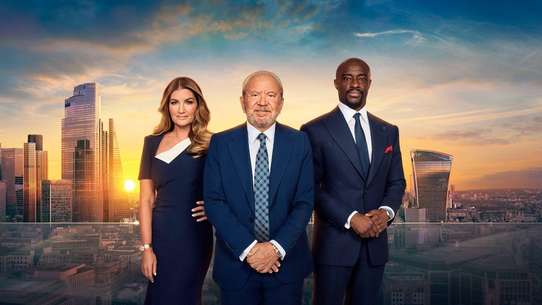 #6 - The Final Five
Season 7 - Episode 11 - Aired Jul 7, 2011
As this year's series of The Apprentice draws to a close and the tension mounts, this programme profiles the remaining five candidates. Revealing the true stories behind their super-confident egos, we discover what really makes these budding business men and women tick. Family, friends and former bosses, along with Lord Sugar's trusted aides Nick Hewer and Karren Brady, discuss the strengths and weaknesses of the final five personalities as they vie for the prize of a quarter-million pound investment and a partnership with Lord Sugar.
31 votes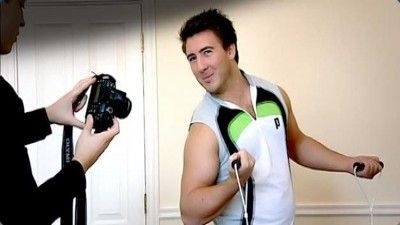 #7 - Episode 3 - Fitness Product
Season 5 - Episode 3 - Aired Apr 8, 2009
This week the two teams have to create a new piece of portable gym equipment and create a poster advertising it. They then have to demonstrate the equipment. At the end of the show one of the candidates from the loosing show is fired by Sir Alan.
67 votes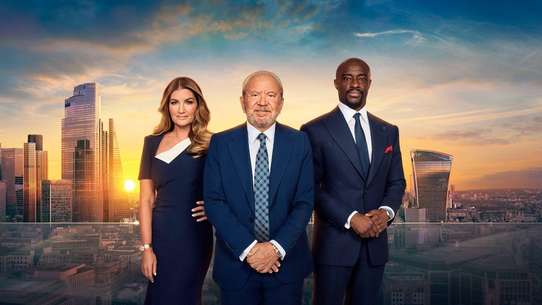 #8 - Street Food
Season 8 - Episode 6 - Aired Apr 25, 2012
It is week six, and Lord Sugar sends the candidates to Scotland, where they must make gourmet grub and sell it on the streets of Edinburgh. The teams decide on Italian meatballs and Scottish stew, but before heading north there is a spot of market research at one of London's fancy street food fairs. It is clear from what is served up that there is more to this business than dishing up a burger and chips.
45 votes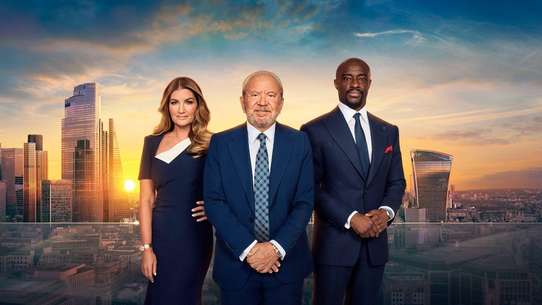 #9 - Junk Shops
Season 8 - Episode 4 - Aired Apr 11, 2012
Lord Sugar asks the teams to set up second-hand shops in London's fashionable East End, home to a thriving market in retro and refurbished household goods. The teams must source second-hand stock from auctions, junk shops and car boot sales, and resell at a profit during a one-day-sale from their respective shops.
71 votes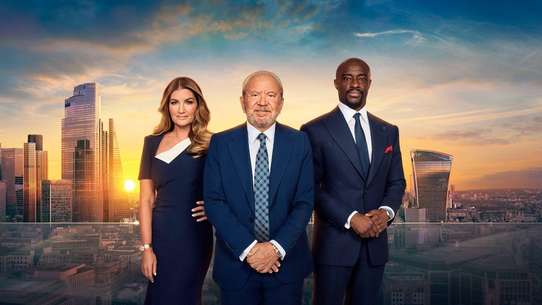 #10 - Beauty Treatments
Season 7 - Episode 4 - Aired May 25, 2011
Lord Sugar gathers the candidates under the statue of Aphrodite at the British Museum, and reveals their next task: to set-up beauty treatment businesses in Birmingham. At the briefing, he re-balances the teams and personally appoints the project managers. The British beauty industry is worth 14 billion pounds annually, with the best margins in hands-on treatments, so Lord Sugar demands both teams offer these and sell cosmetic products off the back of them. After a choice of professional treatments have been offered to the teams, followed by a short wrangle over total body spray tan, the teams choose two treatments each and get down to some hands-on training. But one of the boys feels that touchy-feely beauty challenges his masculinity, and could worry his girlfriend. Under the watchful eye of Nick and Karren, the teams take their choices to Birmingham. One team goes for the city centre, while the other chooses an out-of-town mall. From now on it's a race to capture customers and get them into the treatment rooms. Products turn out to be easier to shift than getting the public to strip off, but in a desperate struggle to make money, juggling jobs and slashing prices puts profits at risk. In the boardroom the battle to survive gets ugly, until Lord Sugar calls it to order and declares: "You're Fired!".
33 votes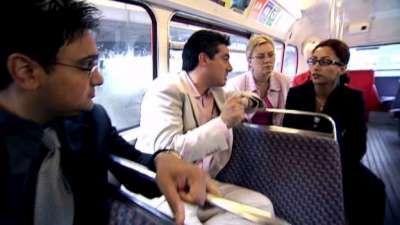 #11 - Episode 6 - Advertising
Season 1 - Episode 6 - Aired Mar 23, 2005
This week's task is a creative one: each team has to come up with an advertising campaign for a new hi-fi product, but there's an added burden of responsibility. The product is one of Sugar's own, a prototype that he wants to launch in America. Sugar has a particularly strong view on advertising: he likes it kept simple and straight to the point, not arty adverts that are remembered more for their creative content than for the product itself.The teams have the help of a top ad agency, but they only have 36 hours to make a TV commercial and come up with a press campaign. Only one thing is certain - someone's going to get fired.
44 votes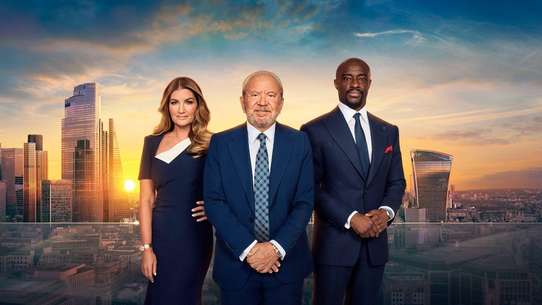 #12 - Affordable Luxury
Season 8 - Episode 12 - Aired May 30, 2012
Lord Sugar calls the teams to Burlington Arcade, a luxury shopping centre in London's West End. He spells out that in the current economic climate Britain still has a taste for the finer things in life, but they should come with an affordable price tag. He reveals that the candidates' latest task is to consider affordable luxury retail markets and come up with a new product range.
47 votes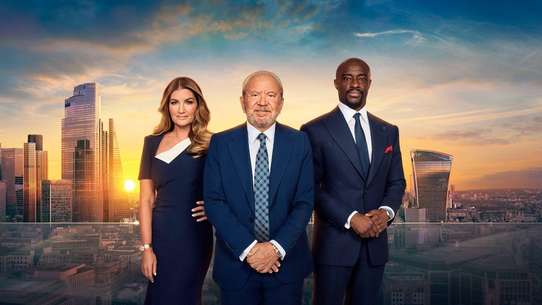 #13 - Paris
Season 7 - Episode 8 - Aired Jun 22, 2011
The venue for the candidates' latest briefing is St Pancras International. With the next Eurostar about to leave, there is just time for Lord Sugar to brief and re-balance the personnel, and then it's off to Paris for half of each team. The others must stay back and choose some new British designs to sell to the French. It is a classic export task, with Lord Sugar on the lookout for proven ability to do business abroad. While the candidates in Paris arrange sales appointments for tomorrow, the London-based groups are treated to quirky products by entrepeneurs wanting a slice of the French market. There's everything from toys to top-end bikes. It is immediately clear that some of Lord Sugar's budding business partners know very little about the French, and even less about what they will buy. To help, he sets them up with a major French retailer, but the teams must fix all the other pitches. Street-based research gets lost in translation. Candidates struggle to describe in stuttering franglais items they haven't seen, while one candidate proves fluent in French, yet hopeless at diplomacy. When the teams regroup in Paris, the selected products look less attractive than they sounded. Squabbles ignite, but selling must begin. Paris retailers, baffled by the stumbling pitches, prove tough customers. Lord Sugar's top-end French chain store is characteristically stoney-faced. Back in the boardroom the teams are subjected to more hard-faced stares, this time from Lord Sugar on hearing that someone decided to employ a playground game to decide who would pitch. And one team discovers it picked a winning product with some blockbusting sales figures. But the losers face an inquisition and then the verbal guillotine: "You're fired!".
63 votes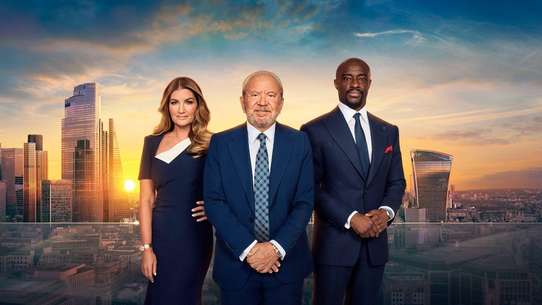 #14 - Street Art
Season 8 - Episode 8 - Aired May 9, 2012
The eighth task starts with an early morning trip to Waterloo Station, but the teams are not going anywhere; underneath the railway arches is a big screen with a message from Lord Sugar. He tells the teams to take a look around; they are surrounded by graffiti, and this is what they will be selling next. The teams have one day to meet and convince up-and-coming urban artists that they are the right team to represent them in a one-off gallery sale.
44 votes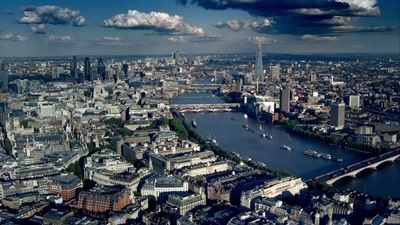 #15 - The Final Five
Season 9 - Episode 11 - Aired Jul 8, 2013
As this series of The Apprentice draws to a close and the tension mounts, this programme profiles the remaining five candidates. Revealing the true stories behind the super confident egos, we discover what really makes these budding business men and women tick. Parents, friends and employees, along with Lord Sugar's trusted aides Nick Hewer and Karren Brady, discuss the strengths and weaknesses of the final five personalities, and look back over their journey in the process. Plus we hear from their fans back home, and find out just who are the Final Five.
17 votes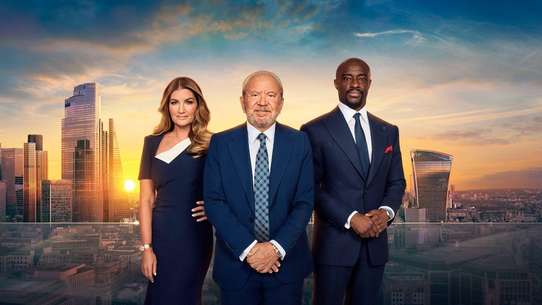 #16 - Flip it in Essex
Season 8 - Episode 7 - Aired May 2, 2012
The teams are called to a warehouse in Essex; Lord Sugar tells the candidates that this is how he started out, buying wholesale goods and selling them on for a profit. Both teams are given 150 pounds to spend on products of their choice, with Essex as their selling ground. Products are purchased and hopes for big profits are pinned on a collection of mops, MP3 players, fake tan and false eyelashes.
40 votes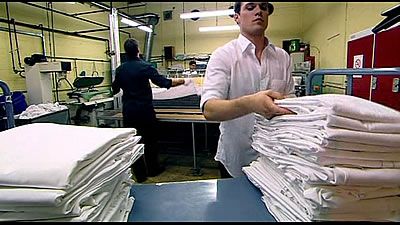 #17 - Episode 2 - Laundry
Season 4 - Episode 2 - Aired Apr 2, 2008
Sir Alan Sugar puts 16 applicants through the job interview from hell. After an exhausting first task, the applicants are challenged to set up an overnight laundry business. They persuade customers to part with their washing (including hundreds of sheets from a hotel chain) then clean into the early hours. The following morning, following Sir Alan's warning not to lose a single sock, they return the clothes. Sir Alan's aides Nick and Margaret watch, and a second applicant will be fired.
68 votes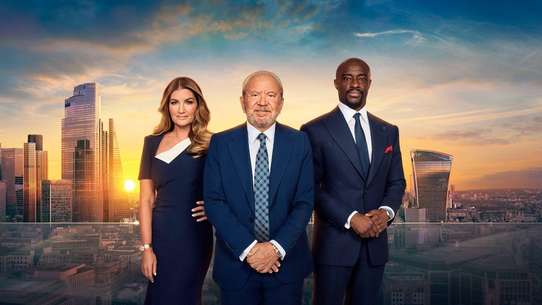 #18 - Discount Dealing
Season 8 - Episode 10 - Aired May 23, 2012
The candidates are called to meet Lord Sugar on a rooftop overlooking the City of London, where countless financial deals are done on a daily basis. For one day only, the teams will be representing an online daily deals website that offers Londoners exclusive deals in hotel stays, beauty treatments, posh dinners and premium products. It is a test in the teams' negotiation skills; they must strike the right deal, get a good discount and deliver their offers to the website by 7pm that evening. Nick and Karren watch on as the teams get increasingly desperate in their attempts to secure quality deals at the right price. Businesses are bemused as candidates try to negotiate offers on everything from candles and teeth whitening to five-star meals and fish pedicures. With the deadline looming, tensions and negotiations reach fever pitch and both teams face a final dash to the website's HQ to have their deals approved; only those that meet the website's exacting standards will go live for twenty four hours. In the boardroom there is a landslide victory, and the losers mount a desperate bid to stay in the running; it seems that no-one is safe from those fateful words: 'You're fired'.
18 votes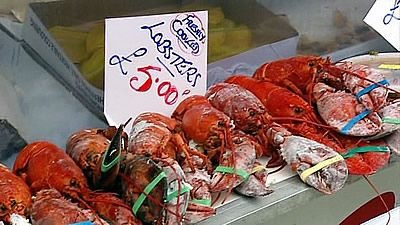 #19 - Episode 1 - Selling Fish
Season 4 - Episode 1 - Aired Mar 26, 2008
To start of the new season, Sir Alan sets the task in which two teams, separating into the girls and the boys, have to sell fish out on the streets of London. There was much talk of the boys' team splitting into two factions: the first of these contained Alex, Simon, Lee and Ian while the second consisted of Raef, Michael and Nicholas. Coverage was shown of all members of the boys' team; however, some members of the girls' team (notably Shazia, Lucinda and Jenny) had almost no coverage in this week's episode.
39 votes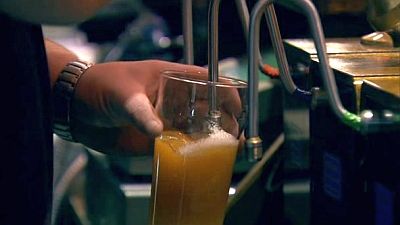 #20 - Beer
Season 9 - Episode 2 - Aired May 8, 2013
The candidates are tasked with developing a flavoured beer; two candidates who want Lord Sugar to invest in the drinks business go head-to-head to prove themselves.
49 votes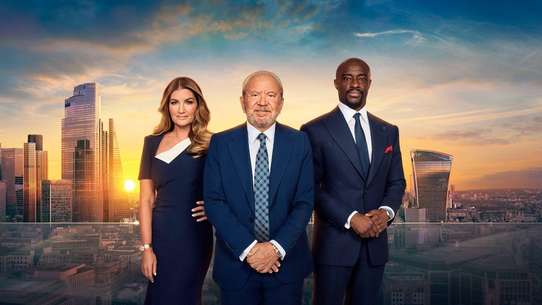 #21 - Discount Buying for the Savoy
Season 7 - Episode 3 - Aired May 18, 2011
The candidates are called to meet Lord Sugar at London's famous Savoy Hotel to be briefed on their next task. Following a 220 million pound refurbishment, the hotel requires a number of last-minute items prior to its grand reopening. The business hopefuls have nine hours to source ten products, and their powers of negotiation are pushed to the limit as they attempt to track down everything on the hotel's unusual shopping list and purchase them at the lowest possible price. Nick and Karren watch on as the candidates get increasingly desperate in their attempts to find quality items at bargain prices. With the deadline looming, tension reaches fever pitch as last-minute deals are struck. Both teams are faced with a dash to the Savoy to have their purchases inspected by the scrupulous eye of the hotel's general manager. Missing or incorrect items are subject to penalty fines, and this leads to a dramatic result in the boardroom. The losing team gets a grilling from Lord Sugar, and the blame game begins before one of the remaining candidates hears the fateful words: "You're fired!".
66 votes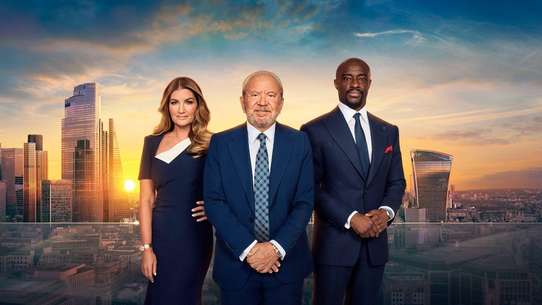 #22 - Keep Fit
Season 8 - Episode 5 - Aired Apr 18, 2012
Lord Sugar turns the candidates' attentions towards the highly profitable keep fit industry. The teams have two days to devise and brand a new fitness class that reflects recent popular trends like Zumba or Body Pump, which attract gym members to classes in big numbers. They must then pitch their routines to leading health and fitness chains, who will pay for the rights to run them if they like what they see.
14 votes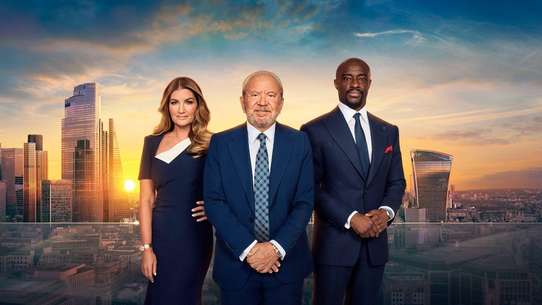 #23 - Condiments
Season 8 - Episode 3 - Aired Apr 4, 2012
Lord Sugar decides to mix up the teams for the third task, which is to come up with a new condiment; one team goes for a Mediterranean-style ketchup, and the other a chilli chutney. Half of each team head to a condiment factory in Essex to make their product while the others stay in London to design brands and set up sales appointments.
70 votes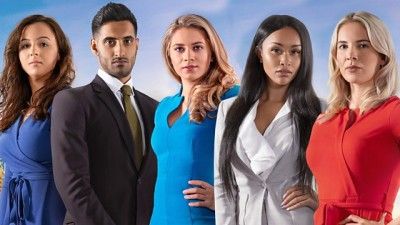 #24 - The Final Five
Season 14 - Episode 11 - Aired Dec 11, 2018
An in-depth look at the final five candadiates, featuring interviews from family, friends and loved ones, as well as Lord Sugar's trusted aides Baroness Brady and Claude Littner.
22 votes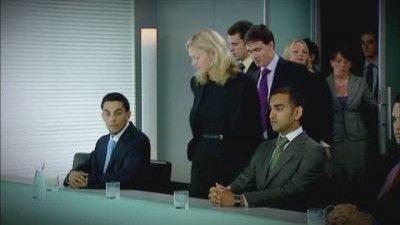 #25 - Episode 1 - Coffee
Season 3 - Episode 1 - Aired Mar 28, 2007
The Apprentice returns with 16 brand new contestants, who will battle it out week-by-week for the chance to win a six-figure salary as Sir Alan Sugar's new apprentice. To start of the season, Sir Alan gives the apprentices the task of selling coffee out on the streets of London.
72 votes