The BEST Episodes of Running Man
Every episode ever - ranked by fan votes!
Last Updated: Nov 12, 2019
A landmark representing Korea, how much do you know? Korea's representative landmark to let the running man know directly! The best performers of Korea gathered there! Solve the missions in various places and get out of there until the next morning through game! Through constant confrontation and urgent confrontation, we will reveal the hidden behind-the-scenes of Korean landmarks!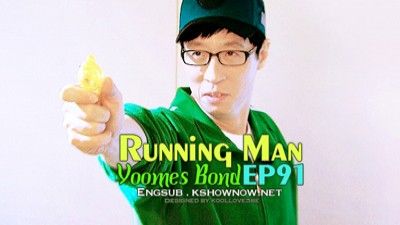 #1 - Return of Yoomes Bond
Season 2012 - Episode 91
Landmark: SUNY Korea, Songdo, Incheon
34 votes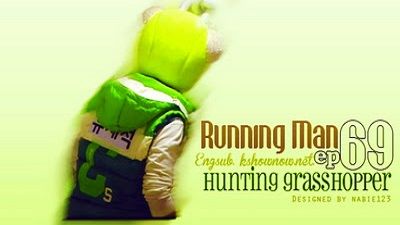 #2 - Grasshopper Hunting
Season 2011 - Episode 69
Landmark: Incheon Culture & Arts Center Guest: Choi Min Soo
34 votes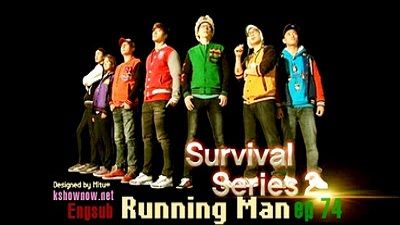 #3 - The Best Running Man #2
Season 2011 - Episode 74
Landmark: KINTEX (Korean International Exhibition Hall), Ilsan
36 votes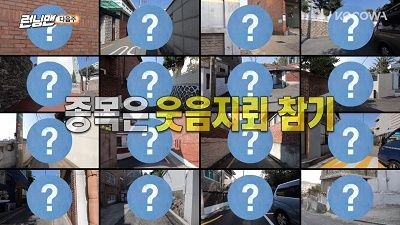 #4 - Joker's House
Season 2019 - Episode 473
9 votes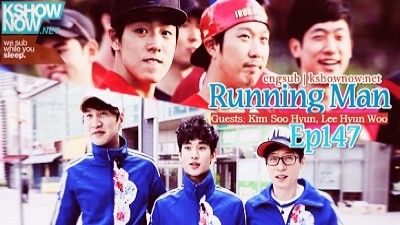 #5 - Running Man Athletic Tournament
Season 2013 - Episode 147
Guests: Kim Soo-hyun and Lee Hyun-woo Venues: Sogang University (Mapo-gu, Seoul) Mission: Win in tug of war
34 votes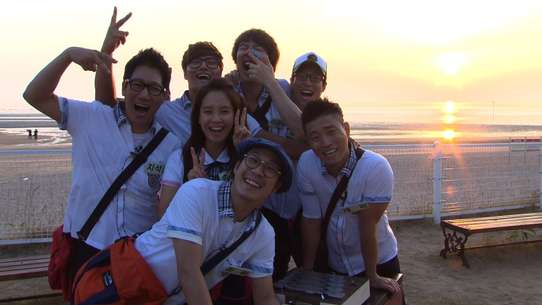 #6 - Mystery Zombie Race
Season 2012 - Episode 98
Landmark: Tesco Homeplus Training Academy, Incheon, Muuido island
29 votes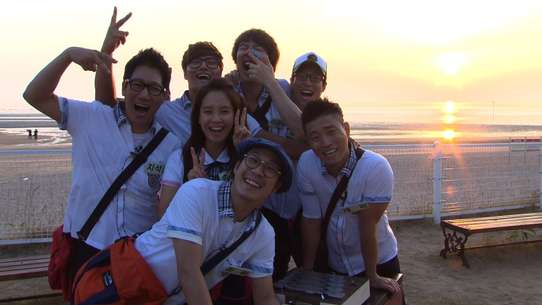 #7 - 9 Years of Running Man, Spy Game
Season 2019 - Episode 468
The fan-meet event continues. Every member showcases their individual or group performances on stage. They also put on their joint performances with the musicians. The stories of how they have prepared and practiced for months are also be revealed. One of the hottest idol group gives a surprise performance as well.
12 votes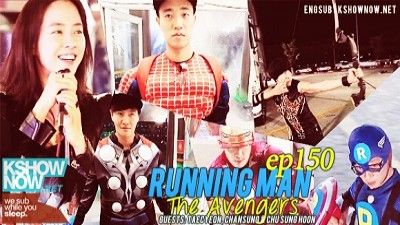 #8 - The Avengers
Season 2013 - Episode 150
Guests: Chansung (2PM), Ok Taecyeon (2PM), Choo Sung-hoon and Jung Du-hong Venue: SQUARE1
33 votes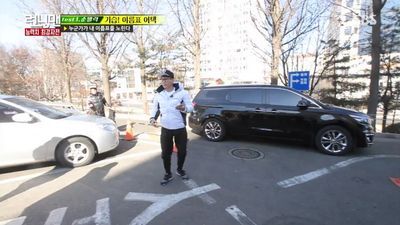 #9 - The 5th Strongest Running Man Competition
Season 2016 - Episode 285
Dwight School Seoul (Sangam-dong, Mapo-gu, Seoul) Mission: Defeat the other members.
18 votes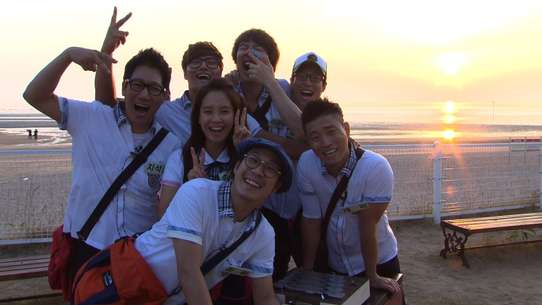 #10 - Search for the Little Girl
Season 2013 - Episode 165
35 votes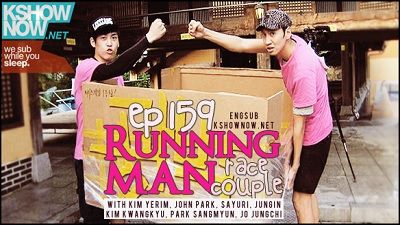 #11 - Couple Race
Season 2013 - Episode 159
Guests: Fujita Sayuri, Jo Jung-chi, John Park, Jung-in, Kim Kwang-kyu, Kim Ye-rim, Park Sang-myun
31 votes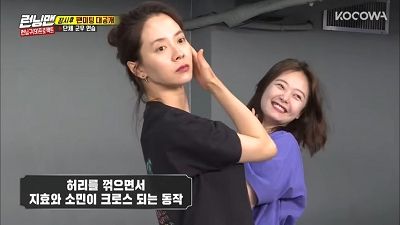 #12 - War of Light: Black and White (2)// Running Man's Fan-Meet: 9 Years of Running Man
Season 2019 - Episode 467
The week, the fierce race to eliminate the deity of darkness continues. However, the clues seem to throw the members off, making it difficult to pinpoint their suspicions. Later, the cast of Running Man prepares for their fan-meet by attempting to get some challenging choreography and dance moves right.
10 votes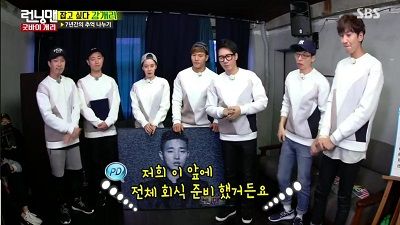 #13 - Goodbye Gary
Season 2016 - Episode 324
Mission: Collect a total of 77,000 km to earn specified prize for Gary. Memory Hunter Team mission: Steal items from Gary's studio without him noticing to avoid huge penalty.
23 votes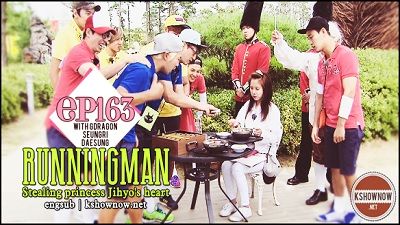 #14 - Stealing Princess Jihyo's heart
Season 2013 - Episode 163
Guests: Daesung, Seungri and G-Dragon Venues: Icheon Art Hall, Jungri-dong, and Gyeonggi-do
36 votes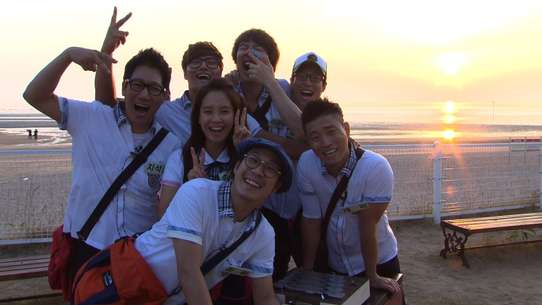 #15 - The Best Running Man
Season 2011 - Episode 42
Landmark: SBS Production Centers (3 different SBS locations) Guest: Young Saeng (SS501)
32 votes
#16 - Secret of the Nine Swords (Asia Race Part I, Macau)
Season 2013 - Episode 133
Location: Macau (China) Guest: Han Hye Jin, Lee Dong Wook
25 votes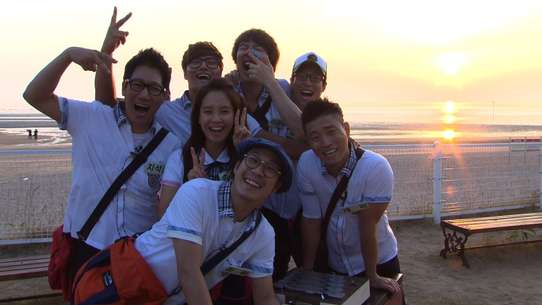 #17 - The Usual Suspects
Season 2011 - Episode 38
Landmark: Seoul Medical Center, Jung Rang District
33 votes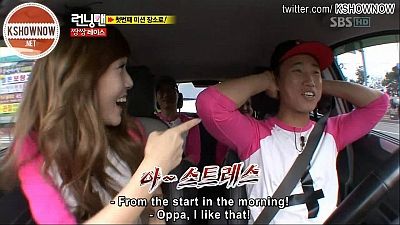 #18 - SNSD Special (1)
Season 2011 - Episode 63
Landmark: Goyang Guest: Hyoyeon, Jessica, Seohyun, Yoona, Taeyeon, Yuri (SNSD)
36 votes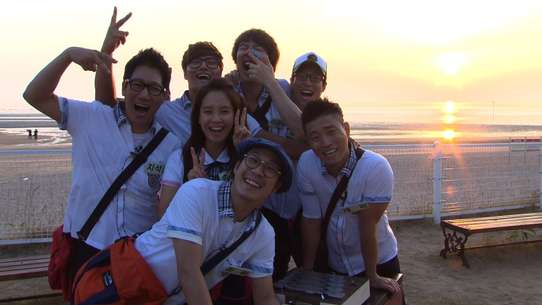 #20 - Running Man in Wonderland
Season 2012 - Episode 89
Landmark: Ilchul Land, Jeju Island Guest: BoA, Jung Jae Hyung
32 votes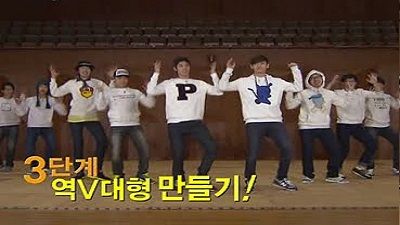 #21 - Phantom of the Running Man
Season 2011 - Episode 27
Landmark: Seoul Arts Center Guest: U-Know Yun Ho, Max Chang Min (DBSK)
27 votes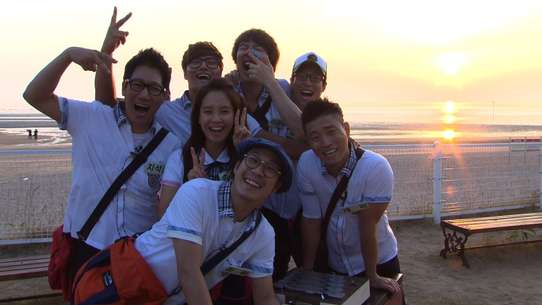 #22 - Running Olympics
Season 2012 - Episode 104
Landmark: Hanseong Baekje Museum (Bangi-dong, Songpa-gu, Seoul) Guest: Eunhyuk (Super Junior), Eunjung (T-ara), Lee Joon (MBLAQ), Jung Yong Hwa (CN Blue), Siwan (ZE:A), Yoon Doo Joon (B2ST), Nichkhun (2PM)
30 votes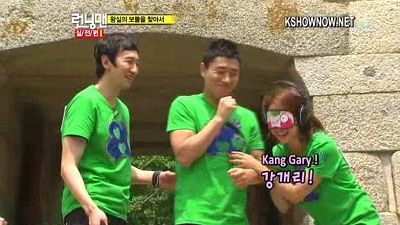 #23 - Raiders of the Stolen Uigwe
Season 2011 - Episode 48
Landmark: Ganghwa Island; National Museum of Korea
25 votes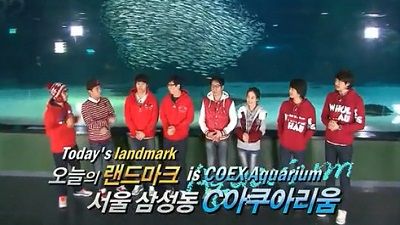 #24 - COEX Aquarium
Season 2011 - Episode 29
Landmark: COEX Aquarium, Seoul
28 votes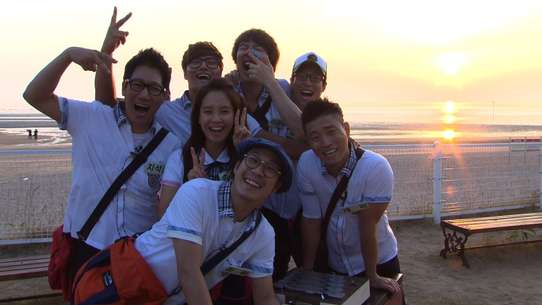 #25 - 9 Years of Running Man: The Grand Finale
Season 2019 - Episode 469
11 votes