The BEST Episodes of Rab C Nesbitt
Every episode ever - ranked by fan votes!
Last Updated: Sep 22, 2021
Rab C Nesbitt is a drunken, string vested lay about who lives with his long suffering wife Mary and his two sons in the working class area of Govan in Glasgow. When he's not getting drunk with his pals that include the devious, womanizing Jamesie Cotter. He's offering his philosophical outlook on life to whoever will listen.
Watch Now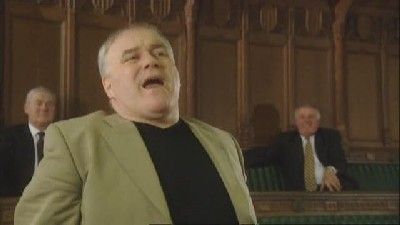 #1 - Commons
Season 8 - Episode 2 - Aired May 21, 1999
MP Tony Welthorpe agrees to swap lifestyles with Rab, after being challenged to see if he can live on state benefits for a month.
5 votes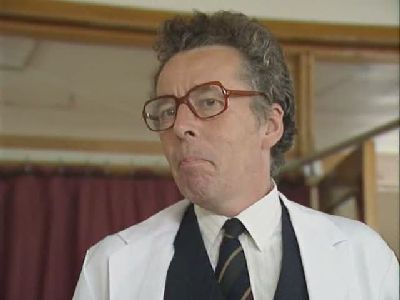 #2 - Rich
Season 3 - Episode 1 - Aired Nov 16, 1993
Mary lands a job with a lecherous boss, and Rab, fearing she may dump him, turns to his pal Jamesie Cotter for advice on improving his love life.
10 votes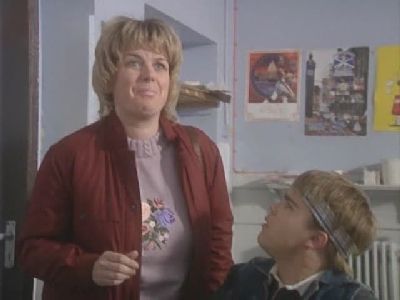 #3 - Gifted
Season 3 - Episode 3 - Aired Nov 30, 1993
A strange new affliction is visited on the Nesbitt household. Rab's younger son Burney has been diagnosed as gifted and begins attending weekend classes for advanced tuition. But as his talent blossoms, so do the thorns of jealousy and resentment, as Rab and elder son Gash are left hungry in the emotional wasteland.
8 votes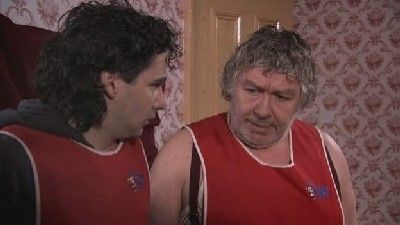 #4 - Passion
Season 9 - Episode 4 - Aired Feb 11, 2010
Rab struggles to get his head round all the angles in a love triangle involving his son Gash, his local barmaid Camille and his best mate Jamesie. Govan is awash with hot passion, but could it really lead to murder?
6 votes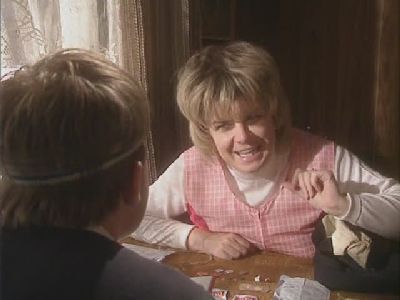 #5 - Touch
Season 3 - Episode 2 - Aired Nov 23, 1993
Mary has a new job, but her boss seems a bit too friendly, which makes Rab think that she's having an affair.
10 votes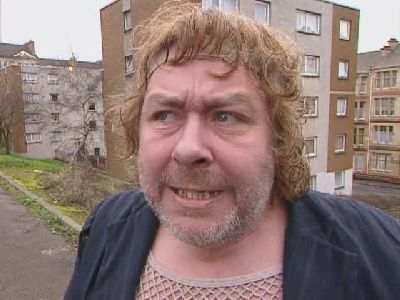 #6 - Cocktails
Season 7 - Episode 2 - Aired Aug 28, 1998
The relief barman at the pub is an ex Broadmoor resident called Mad Dog, who quickly leaves Rab and Jamesie struggling with a problem involving 'fashionable drugs'.
5 votes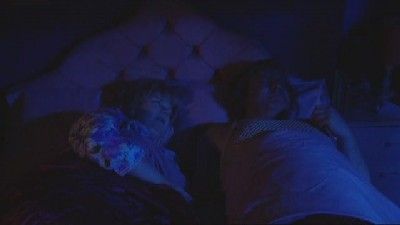 #7 - Night
Season 8 - Episode 3 - Aired May 28, 1999
Rab can't get to sleep because of his bad back, and matters are made worse by the arrival of Jamesie, who is hiding from a disgruntled husband with a shotgun.
5 votes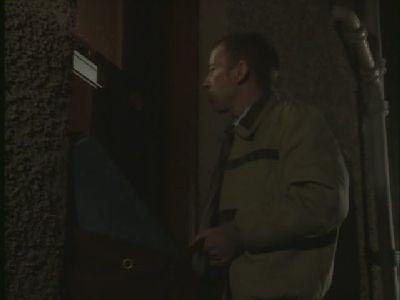 #8 - Life Has Meaning
Season 2 - Episode 6 - Aired Jun 18, 1992
Rab has an argument with the devil worshipper who lives next door, and gets a curse put on him.
9 votes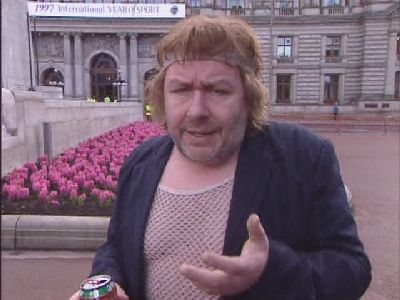 #9 - Bulbs
Season 6 - Episode 5 - Aired Aug 29, 1997
Rab joins Jamesie's trip to Amsterdam to supposedly see the bulbfields but on arrival, Rab finds out that Jamesie is only interested in the red lights there.
4 votes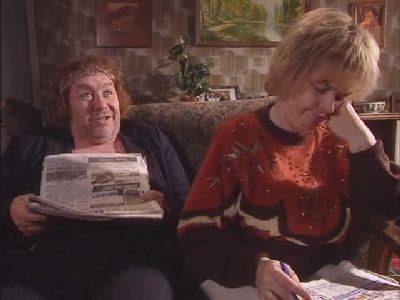 #10 - Binge
Season 6 - Episode 6 - Aired Sep 5, 1997
Rab and Jamesie take Gash out on a traditional three day drinking binge before he gets married.
4 votes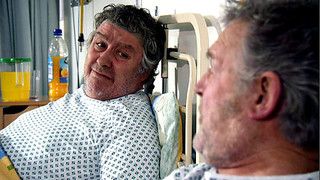 #11 - Cuts
Season 10 - Episode 3 - Aired Oct 19, 2011
Jamesie's philandering ways finally catch up with him when he learns he is about to become a father - and when he comes clean to Ella, she performs a spot of amateur surgery on her unfaithful husband. Meanwhile, Rab ends up in the next hospital bed to his friend after an accident with the cake knife at Peaches' birthday party.
59 votes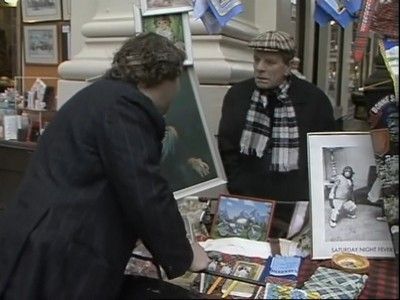 #12 - Holiday
Season 1 - Episode 3 - Aired Oct 11, 1990
The Nesbitts are in Spain on holiday, after Mary wins a competition on a packet of oven chips.
8 votes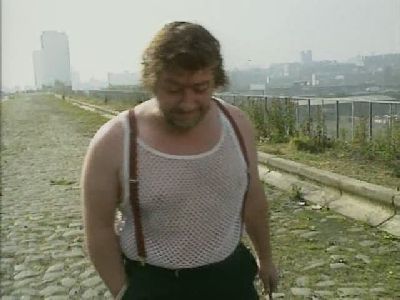 #13 - That's Entertainment
Season 2 - Episode 4 - Aired Jun 4, 1992
Rab comes into contact with Social Services reject and local headcase Young Young McGurn.
6 votes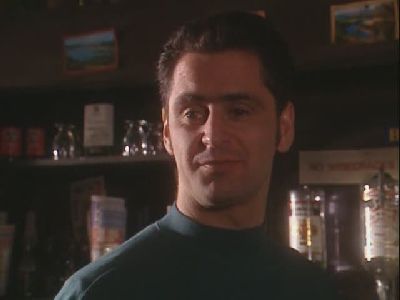 #14 - Buckfast
Season 4 - Episode 3 - Aired Oct 3, 1994
Rab and Jamesie take a spiritual trip to the Buckfast Abbey brewery.
9 votes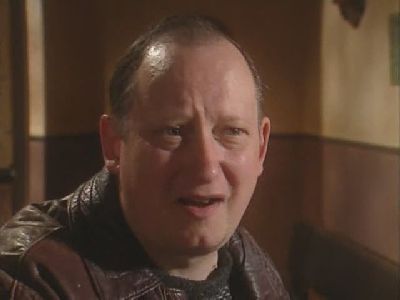 #15 - Further
Season 4 - Episode 6 - Aired Oct 24, 1994
Norrie the barman can't find anyone to volunteer for the brewery sponsored charity walk across Scotland, until he mentions free drinks.
8 votes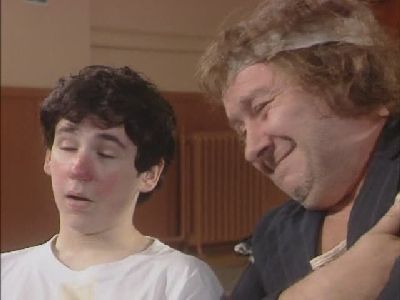 #16 - Affair
Season 5 - Episode 1 - Aired Jan 5, 1996
Whilst Mary is eagerly anticipating the Nesbitts' twentieth wedding anniversary Rab is tempted into an affair with Susan, the leader of his AA group. When Susan discovers that Rab is married she throws him over. Will Mary have him back in time for the anniversary celebrations?
8 votes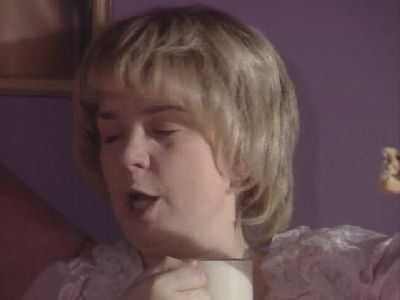 #17 - Racket
Season 5 - Episode 5 - Aired Feb 2, 1996
The Nesbitts appear on an american style talk show after being accused of annoying their next door neighbour to death.
4 votes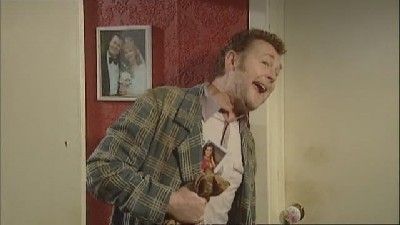 #18 - Fruit
Season 8 - Episode 4 - Aired Jun 4, 1999
Gash's girlfriend Bridie is due to give birth to Rab's first grandchild.
4 votes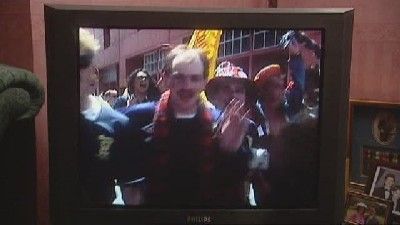 #19 - Trips
Season 8 - Episode 6 - Aired Jun 18, 1999
Rab is trying to organise the invitations to Barney Feeney's birthday booze-up, where the men are hoping to run riot and raise hell, for a change.
5 votes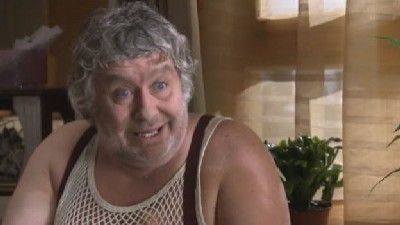 #20 - Candy
Season 9 - Episode 3 - Aired Feb 4, 2010
Rab embraces his feminine side as part of his most outrageous social security scam yet. Meanwhile, Mary does her best to come to terms with her husband's new-found womanly presence.
7 votes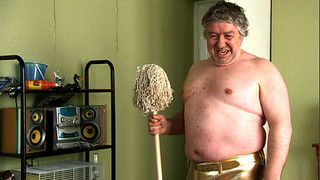 #21 - Fugue
Season 10 - Episode 2 - Aired Oct 12, 2011
The bottom falls out of the cleaning business, so Mary and Ella put their singing talents to good use by forming a girl band - and after a successful first gig, they set their sights on winning Govan's Got Talent. Meanwhile, Rab and Jamesie set themselves up as `Hunks for Hire', sexy male cleaners for bored housewives - and a misleading advert means they get plenty of interest.
5 votes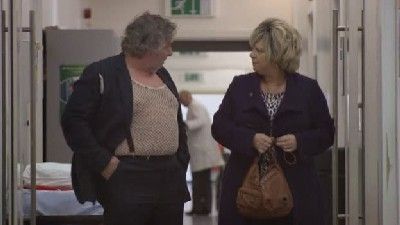 #22 - Heal
Season 9 - Episode 1 - Aired Jan 21, 2010
Rab and Mary welcome their son Gash back to the family home and become reacquainted with their granddaughter Peaches. Meanwhile, Jamesie shows just how far he'll push it to get a woman into bed.
38 votes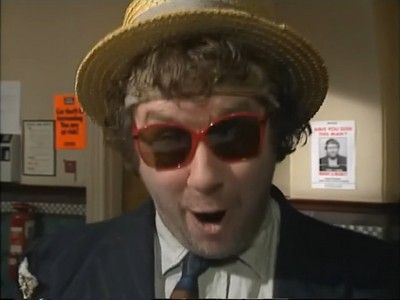 #23 - Offski
Season 1 - Episode 5 - Aired Oct 25, 1990
The police are after Rab for outstanding payments. Gash runs off to London in search of his girlfriend and Rab also decides to do a runner to London, so he drops in on a relative, "Hugh" better known as "Shug" by his family who he is ashamed to have as he lives an English lifestyle now.
8 votes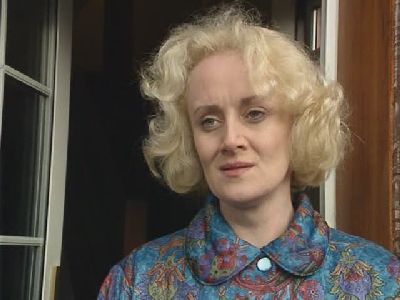 #24 - Right
Season 3 - Episode 5 - Aired Dec 14, 1993
The beer-swilling Scottish sage decides to behave respectably on his release from jail. But with Burney adopting fascist tendencies, Gash on drugs, Mary at her wits end, and a new Tory local councillor to boot, will Rab's fresh outlook escape the tarnish of a world spinning out of control?
8 votes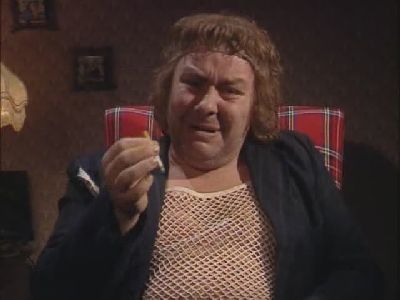 #25 - Fuel
Season 5 - Episode 2 - Aired Jan 12, 1996
Mary and Rab take a romantic trip to the Lake District where Rab becomes an environmental crusader against a local pharmaceutical company.
8 votes