The BEST Episodes of PhoneShop
Every episode ever - ranked by fan votes!
Last Updated: Jun 1, 2020
Sutton High Street. Around here, the rules are simple: shift units, make money, smash targets - and nobody knows that better than the staff of PhoneShop. But after losing his biggest sales weapon, Little Gary Patel, to Her Majesty's pleasure, Store Manager Lance is worried. New recruit and Lance's last hope Christopher is on the notorious one-day trial. Will he make his first sale by 6pm and secure the job, or will he be yet another victim on the vicious 'retail battlefield'? Hopefully his commercial comrades, Ashley, Jerwayne and Janine, can help him out.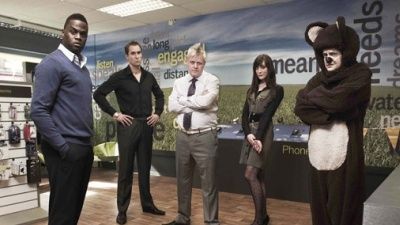 #1 - Bear Bad Man
Season 1 - Episode 4 - Aired Oct 28, 2010
Super sales Wednesday? Pffft, whatever. No matter how you dress it up a family fun day is an effing family fun day, facepaints and all - and it's not the kind of day that they kings of Sutton High Street enjoy. As New Man, Christopher has to Bear-suit up and go street fighting while Jerwayne, Janine and Ashley hold things down on the shop floor. All manner of other dramas start to show the team that they are losing respect on the High Street. There is even talk of getting a security guard. This cannot happen.
100 votes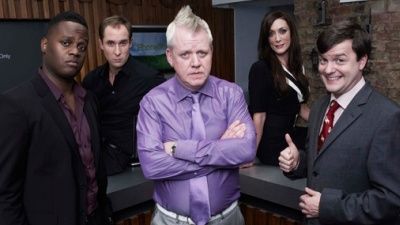 #2 - Lance Got Game
Season 2 - Episode 1 - Aired Nov 10, 2011
It's Austerity Britain 2011 and times are hard and getting harder. With star salesman Little Gary Patel still detained at Her Majesty's pleasure, the ever-resourceful sales staff of PhoneShop Sutton are feeling the pinch and something has to be done. As Ashley and Jerwayne attempt to make some extra money on the side, Shelley goes on the warpath, and Janine finds herself socialising with the cream of Croydon society.
36 votes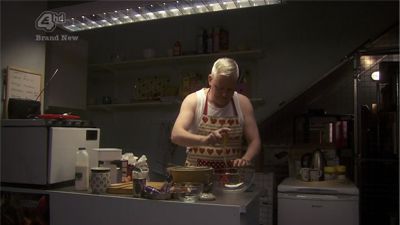 #3 - Baking Bad
Season 3 - Episode 1 - Aired Jul 25, 2013
Things are looking up for Lance; he's found something very naughty in the shed and, after years of waiting, he's been admitted to the private members' club of his dreams. Now all he needs to do is make it to the end of the day without anything going wrong...
88 votes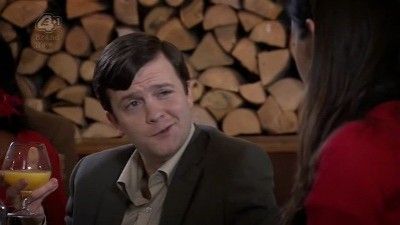 #4 - Never on a Tuesday
Season 1 - Episode 2 - Aired Oct 14, 2010
New Man has got himself a date with a Sutton High Street girly – Jerwayne and Ashley have got some science to drop on Christopher before he can represent PhoneShop in the linking game. Jerwayne has girl issues of his own, namely with owl girl. And Lance has his own flirtation irritation on an electronic tip. Meanwhile, Janine is determined and focussed on the business: time to present her 40 weeks worth of work dossier.
148 votes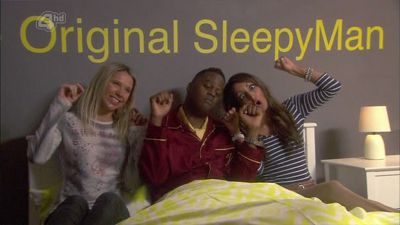 #5 - The Sleepyman
Season 2 - Episode 3 - Aired Nov 24, 2011
A blast from Janine's past forces Christopher into a very uncomfortable position, while Jerwayne deals with his furious ex-girlfriend. Elsewhere, Lance tries to take advantage of PhoneShop Sutton's new-found fame.
67 votes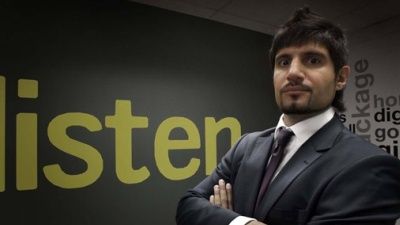 #6 - The First Temptation of Chris
Season 1 - Episode 3 - Aired Oct 21, 2010
The arrival of area manager and general wasteman, Razz Prince, at the store sets everyone on edge. And as if that isn't enough, someone has called Lance boring. The Store Manager attempts to prove to the staff that he's one of the most fun people on the high street. PhoneShop Sutton is also blessed with a visit from the High Street's biggest joker who gets the crew hyped up for a big night out.
71 votes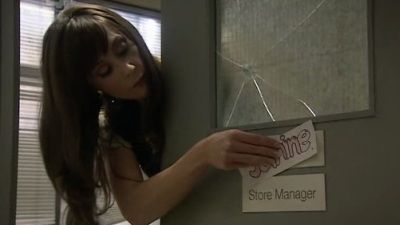 #7 - Soldier, Swinger, Shelley, Shelley
Season 1 - Episode 6 - Aired Nov 4, 2010
Lance is off on his second honeymoon. Janine is in charge and teaching Christopher to go the extra mile for his customers, and Ashley has got a date with a soldier - what's the worst that can happen?
70 votes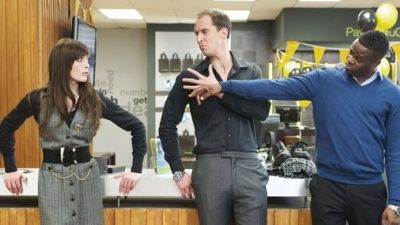 #8 - Salesman Of The Month
Season 1 - Episode 5 - Aired Nov 4, 2010
For the first time in years, someone other than Little Gary Patel is in with a chance of being top salesman of the month. As the boys vie for position, Janine moons over her new boyfriend, Don.
67 votes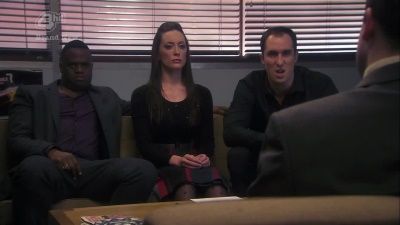 #9 - Do the Music
Season 3 - Episode 6 - Aired Aug 29, 2013
A chance encounter with a bully from his Sunday school days puts Jerwayne into a tailspin of doubt and self-denial that forces the whole PhoneShop team into a world of flash cars, posh boys and very dodgy videos.
79 votes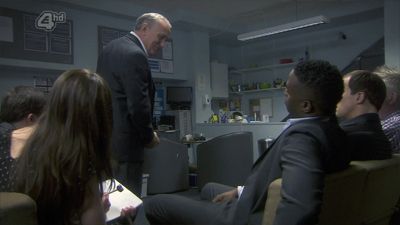 #10 - Come Dine with We
Season 2 - Episode 5 - Aired Dec 8, 2011
As a 'Personality Greeter' is added to the staff roster, and a busking saxophonist vies for Janine's affections, Ashley realises a lifelong ambition. Meanwhile, Jerwayne finds that race can still be a barrier to love.
67 votes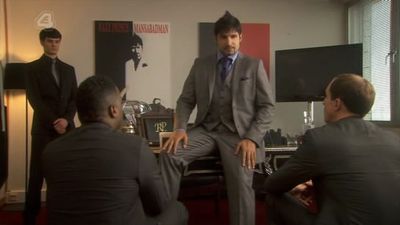 #11 - Revenge of the Razz
Season 2 - Episode 6 - Aired Dec 15, 2011
Feeling sidelined and unloved, Christopher is offered a new sales job by headhunter Dean Bisk, while Ashley and Jerwayne find themselves drafted into Razz Prince's Elite Selling Krew. Is this the end for PhoneShop Sutton as we know it?
68 votes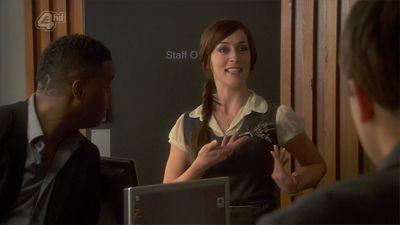 #12 - Whatheather
Season 2 - Episode 4 - Aired Dec 1, 2011
When Christopher comes into some money, cash-strapped Lance can't believe his good luck - things must be on the up. They're not, and Lance is forced into aiding and abetting Jez's latest charity scam. Meanwhile, Ashley and Jerwayne attempt to use their sales techniques as tools of seduction.
65 votes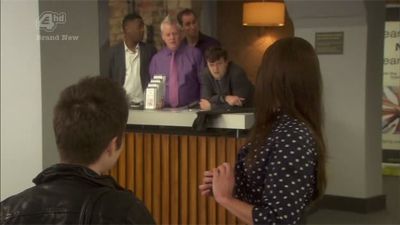 #13 - It's Training Men
Season 2 - Episode 2 - Aired Nov 17, 2011
As Ashley and Jerwayne come to terms with the fact that they are getting older, Lance fumes that a training day has been dumped on him at the last minute. Meanwhile, Janine drags Christopher into the hunt for her stalker.
62 votes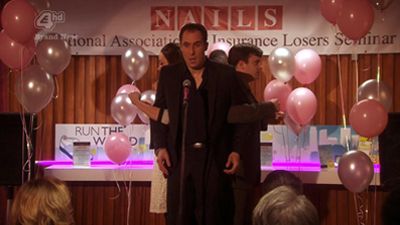 #14 - #goodtimes
Season 3 - Episode 4 - Aired Aug 15, 2013
PhoneShop Sutton attempts to win The Golden Bowl insurance sales award for the sixth year in a row, and Janine tries to stage the greatest, most elaborate sales evening of all time.
76 votes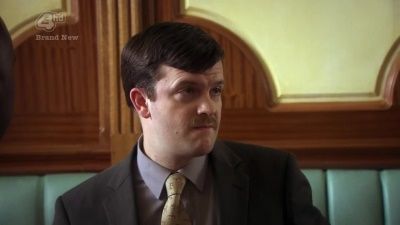 #15 - Pay As You Grow
Season 3 - Episode 3 - Aired Aug 8, 2013
Christopher's charitable concern raises Jerwayne and Ashley's ire. Janine can't stop making fantastic decisions, while Lance is hiding from Shelley and her terrifying broodiness.
72 votes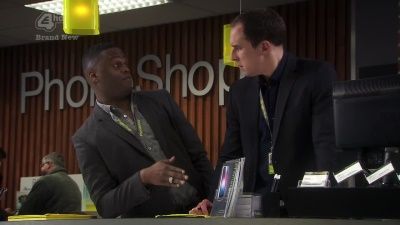 #16 - Nick Nack Paddywhack
Season 3 - Episode 2 - Aired Aug 1, 2013
Ashley's in the doghouse with Jerwayne after causing a girl-drought of epic proportions. Can Jerwayne manage to hook the interest of the Zara girls once again, or has Ashley wrecked their chances on the high street for good?
74 votes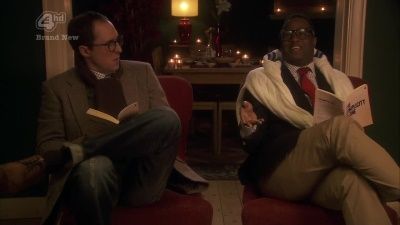 #17 - Hair Today
Season 3 - Episode 5 - Aired Aug 22, 2013
As a new shop opens on the high street, Jerwayne and Ashley believe they're witnessing the green shoots of recovery in their love lives. Meanwhile, Janine is making Lance look fabulous, and Christopher is... Hang on, where is Christopher?
73 votes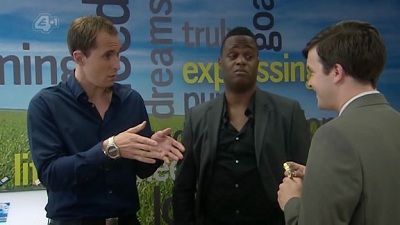 #18 - Doctor Who
Season 1 - Episode 1 - Aired Oct 7, 2010
Manager Lance's secret weapon, new recruit and graduate Christopher, looks like he's more likely to be a damp squib, so it's up to 'Sales Professionals' Ashley, Jerwayne and Janine to teach him some tricks of the trade, ensure that all threats are neutralised, all enemies defeated, and that every mug punter within five square miles gets locked down to the worst, most expensive mobile phone contract known to mankind.
264 votes