The Best Episodes of Packed to the Rafters
Last Updated: May 23, 2019
Centres around Dave and Julie Rafter and their three children Rachel, Ben and Nathan. On the eve of their twenty-fifth wedding anniversary the couple thinks that they are finally about to have the house to themselves. But home is a very welcome refuge for their children and when unforeseen problems loom, they return like a boomerang.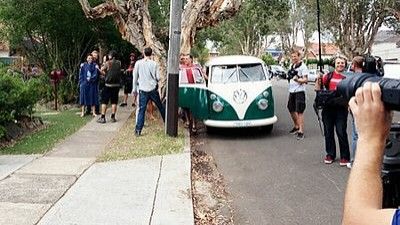 #1 - Packing Up the Rafters
Season 6 - Episode 12
Everyone makes a video diary to tell Julie and Dave how much they mean to them. Donna realises that she wants to be with the cook and they start a relationship. Eleanor tells Julie she will look after Ted and they will play Battleships. Sammy, Nathan and Ben all decide to raise baby Edward and move into their own unit. Coby and Frankie begin a relationship and together, with Matt, they continue Rafter Electrical. Matt gets signed onto a record label with the help of Molly Meldrum. Carbo gets a job as a manager at a car sales place and he and Retta get assurance that the baby they are expecting is perfectly healthy. Rachel and Jake are happy in New York together and Jake proposes to Rachel. After long consideration, Julie and Dave decide to take their kombi and go for a trip around Australia. We hope you're as happy as we have been. Love Dave and Julie Rafter
6 votes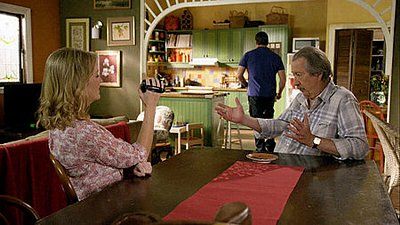 #2 - Rewriting History
Season 5 - Episode 22
As Dave and Julie's 30th wedding anniversary approaches, thoughts naturally turn to family and history. But Julie's view of the past is rocked by a surprise admission from Ted. Meanwhile, Julie also assumes their celebration will be a small affair, but little does she realise, Ben and Nathan have returned for the occasion! Coby is finding it hard to adjust to life in Remand, hiding his pain behind a veneer of black humour. Can he rise to Dave's challenge and put the time to good use?
7 votes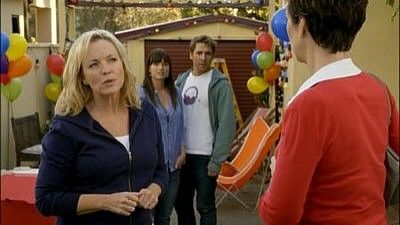 #3 - Endings and Beginnings
Season 4 - Episode 22
Ben and Emma are both nervously looking forward to their first date. When Carbo and Retta return from the honeymoon from hell, Ben and Emma head out to a restaurant and enjoy a perfect evening.
6 votes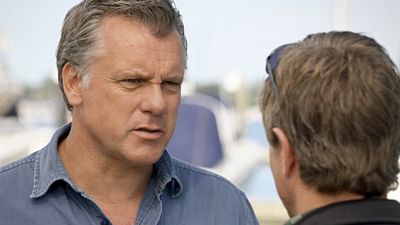 #4 - Got What It Takes
Season 5 - Episode 19
Dave is determined to take his business to the next level, beginning with his new contract with Duncan. But when Duncan's wandering eye puts him on a collision course with Coby, does Dave have what it takes to stop the impact? Meanwhile, Frankie's not impressed with Coby's seeming lack of maturity, starting with his inability to let go of his rage over Duncan's pass at her. How much more will Frankie be able to put up with?
9 votes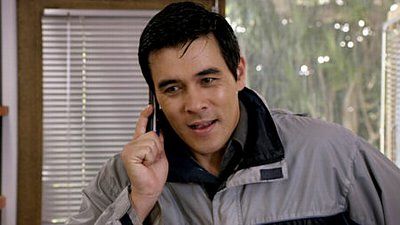 #5 - Weathering the Storm
Season 5 - Episode 20
Torrential rain and bad luck descends as Jake realises the old adage is true: it never rains but it pours.
10 votes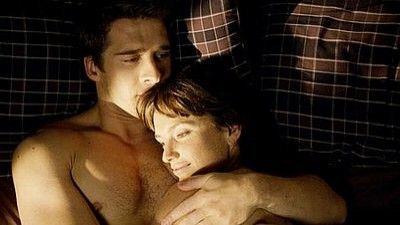 #6 - Great Expectations
Season 5 - Episode 2
With an expanding business, new premises and a new employee, Dave has high hopes indeed. But it seems what Dave considers chivalry, Frankie considers sexism. Coby too is having trouble adjusting to his new workmate. But is his disapproval masking deeper feelings? Despite his increasingly close relationship with Emma, Ben still hasnt invited her to stay the night - another bridge to cross in his grieving process for Mel. But an unexpected event helps to give him a push.But in the morning Ben doesnt feel the peace he was hoping for, prompting him to come up with a new solution.
6 votes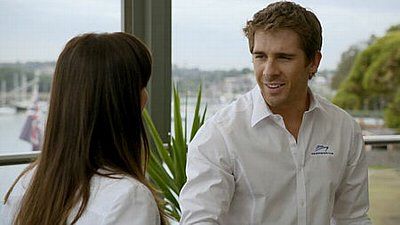 #7 - Trust Issues
Season 4 - Episode 14
Ben opens up to Emma about Melissa's death, and the cathartic experience enables him to finally get some closure.
7 votes
Writers: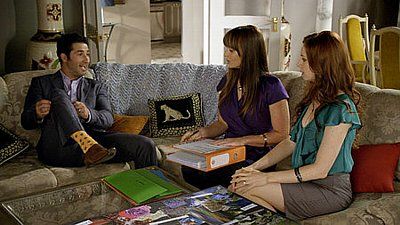 #8 - That Heady Rush
Season 5 - Episode 18
Frankie is caught up in that heady rush a new relationship brings. She seems to be coping pretty well. But can she contain the tsunami that is Coby? Dave is riding a heady rush of his own when Duncan offers the Rafter Electrical team a big contract. But celebratory drinks take a sour turn, and Frankie's forced to rebuff a drunken pass. She assumes it's over and done with. Little does she know, the moment will come back to haunt her.
7 votes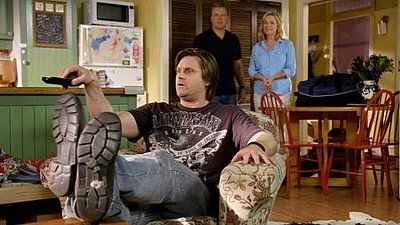 #9 - Filling the Void
Season 5 - Episode 13
Julie tries to find ways to fill the void left by her absent kids, while the calamitous return of Alex sees Jake's life fuller than ever before...
5 votes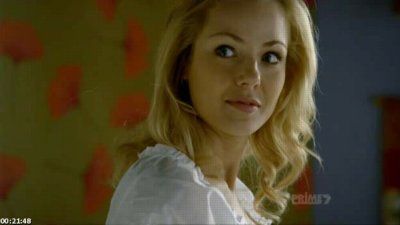 #10 - Sweet Sorrow
Season 4 - Episode 7
Rachel's doubts are intensified as she visits Jake to invite him to her farewell dinner. One thing leads to another and the invitation inevitably turns into a moment of good-bye passion. With Rachel now confused, Nathan convinces her she's made the right decision and she'll regret it forever if she doesn't go. Dave's father, Tom, announces his parole has come through and he's looking forward to spending more time with the family. Rachel tearfully farewells her family and sets off overseas, but Jake takes off in pursuit, determined to catch her, resulting in an emotional roadside exchange between the two lovers.
8 votes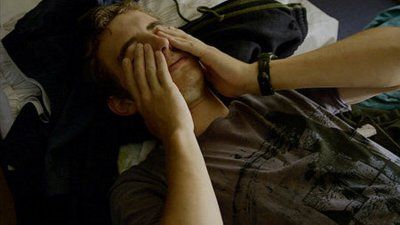 #11 - Swimming in the Gene Pool
Season 4 - Episode 11
Grace tells her sons Jake and Alex that she's engaged, and both boys are happy for her until they find out that she has never actually divorced their father. Things become complicated when Grace meets with her ex-husband, as Alex is adamant he never wants to see his father again but Jake's curiosity is restless. Tom is recovering in hospital when he gets a visit from his granddaughter, Bree, but Coby is less than thrilled with the arrival of his feisty sister. Tom encourages them to make amends, but Coby struggles to mend bridges with his sister.
9 votes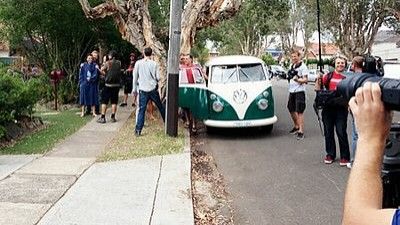 #12 - Centre of the Universe
Season 6 - Episode 11
Julie and Dave knuckle down to the stressful task of buying a house in Sydney on a tight budget. After thirty years in the same house, they discover they are out of their depth when it comes to real estate. Julie is also struggling with the fact that Ted (MICHAEL CATON) is having difficulty settling into life at the nursing home, and she seems to be the problem. After some advice from Eleanor (FIONA SPENCE), Julie makes the difficult decision to give Ted space to adjust to his new surroundings. It's yet another reminder that she is no longer the hub of her family's world, and the realization is both unsettling and liberating. But one thing is crystal clear – Julie and Dave will always be the centre of each other's world. The return of Ben rattles Emma (ZOE CRAMOND) and Buzz (BEN MINGAY). Emma worries that seeing Ben will stir up old feelings. And when it becomes apparent that Ben still holds a candle for Emma, could the old flames of romance be rekindled? Nathan's (ANGUS McLAREN) cheered by Sammy's reappearance in his life. Sammy extends a personal invitation from Trish (SARAH CHADWICK) to a party, where they discover Trish has been very much changed by her time spent in a self-improvement cult! But amongst the fun, Nathan receives news that ex-wife Saskia wants to see baby Edward. Worried about the future, Nathan's sure of one thing – he's not going to give up his son without a fight. Coby's released from prison and his presence has a huge impact on Frankie (BROOKE SATCHWELL) – something that doesn't escape Matt's (JACOB ALLAN) attention. He makes a selfless decision, allowing Frankie and Coby to fall into bed together. All's well until Frankie freaks out. Can she overcome her insecurities enough to be with Coby?
9 votes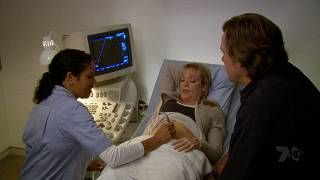 #13 - Don't Know What You've Got 'Til It's Gone
Season 1 - Episode 22
Last week saw a huge surprise bestowed on Dave and Julie. With three grown up kids, and the youngest being born 21 years ago, just how will Dave and Julie cope? What with the nappies, school runs and the lack of sleep and time; let alone the actual delivery? Dave and Julie have some serious life changing decisions to make, that not only have ramifications for themselves as individuals and a couple, but may shake the very foundation of the family.
11 votes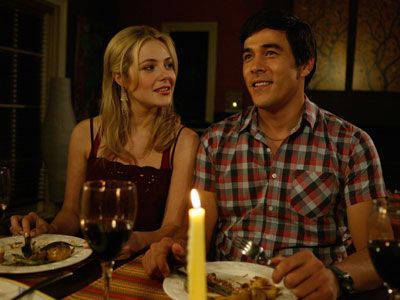 #14 - Naked Visions
Season 2 - Episode 9
Ben's troubles begin when he inadvertently stumbles on Rachel taking artistic pregnancy photos of a naked Julie. Given the mainly positive reactions to the photos, Julie decides to celebrate her changing body by putting an enormous copy of a nude photo smack bang in the middle of the lounge-room. Dave's growing attachment to Ben and Melissa's dog continues to puzzle those around him. Only Julie knows the truth: the dog has provoked the recollection of a traumatic incident in his past. So when the dog is badly injured in a car accident, Dave breaks down in front of Ben. However the dog proves not to be the only link to his past when Dave's original birth certificate finally arrives – is Dave ready for the answers he's been seeking? Rachel and Jake take their newfound relationship a step further when Jake shares a family dinner with the Rafters. Ted and Dave assume that Jake won't be able to cope with the naked photo of Julie – but Jake scores himself major brownie points by admiring the artwork. Encouraged by his maturity, Rachel tells Jakes some home truths about her past – including her sex tape. Will it scare him off? Meanwhile, Ben's relationship with Melissa is put to the test when a series of misunderstandings causes him to think she is cheating on him. Her anger and betrayal prompts Ben to take a good hard look at their relationship. The result? To propose marriage. But does Melissa want to marry Ben?
11 votes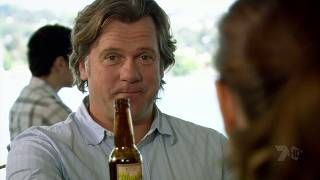 #15 - What a Difference a Year Makes
Season 1 - Episode 21
What a difference a year makes! It has been a year in TV land according to the Packed to the Rafters show, and therefore two special anniversaries are marked in the lives of the Rafter family. The first one is that of Nathan and Sammy's marriage. The second anniversary is that of the death of Louise, Ted's wife and Julie's mother.
12 votes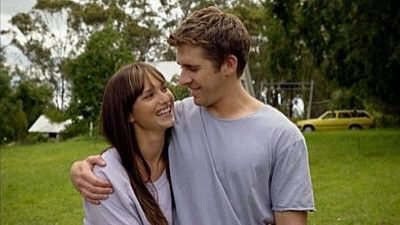 #16 - The Great Escape
Season 5 - Episode 7
Ben is being driven quietly crazy by the baby-obsessed Carbo and Retta. Feeling edged out of the world they are creating, Emma suggests that the two of them get out of town for a few days, a large step forward in their relationship for Ben. But once you've found escape, the trouble comes returning from it. After being romantically shunned by Frankie, Coby does his best to avoid her at work. However, when the awkwardness becomes too much to bear, Frankie makes a proposal. Meanwhile, Julie begins life as the 'new kid' at the local newspaper and her new lease on life inspires Dave to move forward with his own business plans, leading to frustrations between the couple. Will venturing into a new future drive a wedge between Dave and Julie?
8 votes
#17 - A Small, Traditional Affair
Season 2 - Episode 19
Ben begins to bow under pressure as his wedding day fast approaches, thanks to a chance meeting with Kat and the arrival of Melissa's overbearing parents. At the bucks night, Ben is having a fantastic time until the stripper Carbo has organised arrives. It turns out to be Kat, the woman he slept with and who came between him and Melissa. She questions why Melissa would want to marry someone who's just the manager of a Boat Club – something that, deep down, Ben has often wondered himself. Ben is shaken by her words. His feeling of pressure increases with the surprise early arrival of Melissa parents, Linda and Pat. It becomes increasingly clear that Pat thinks Ben isn't good enough for his daughter – he has no ambition, no drive, no plans for the future. Ben panics and, on the morning of their wedding day, disappears. The Rafters throw themselves into finding Ben and hiding the news from Melissa. Will they be able to track him down before the bride finds out?
13 votes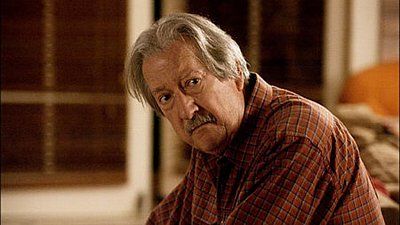 #18 - Free to Choose
Season 5 - Episode 21
Julie's main preoccupation is Ted, who is still reeling from recently having briefly not recognised Cooper
9 votes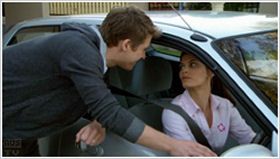 #19 - Perfect Bubble
Season 3 - Episode 20
Certain perfect bubbles in the Rafter world all burst in the most unexpected and confronting ways. Newly unemployed Rachel is seeing the world in a new light - as her oyster. But first what she'd love more than anything is a holiday with Jake. Unbeknownst to her, Jake takes the hint and organises time off - but before he can spring the surprise, Rachel gets a phone call from former boss Paul Morgan offering her job back with better perks and more money. For Rachel, the choice is simple - but for Jake, it's a disappointing slap in the face. The world isn't their oyster, it's Rachel's. If their relationship is going to survive, she needs to start considering his future, too. Still resisting any suggestion of depression, Dave throws himself into normality, suggesting a Rafter family dinner and offering Coby an apprenticeship, which Coby is hesitant but touched to accept. However, when it's revealed that the police have finally arrested a fence connected to the site robberies, Coby is forced to face the fact that his involvement will soon be disclosed and the truth and his self-hate emerge drunkenly over dinner. Dave explodes with anger, even scaring Julie with his unhinged vehemence. As Coby tries to own his guilt by turning himself into the police, Dave is forced to confront his own truth - he has a real problem, possibly the depression Julie has mentioned. But is he willing he do anything about it? After proving his "swimmers" are perfectly sound, Ben is even more determined to start a family with beloved wife Melissa, but his world is about to be turned upside down.
11 votes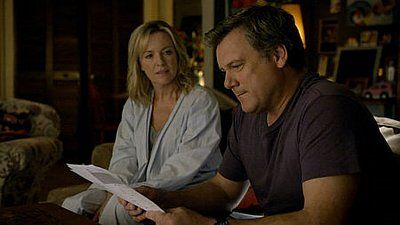 #20 - Tipping Point
Season 4 - Episode 13
Dave leaps at the chance when his successful friend Warney, offers him a shot at the contract for a big office rewiring job. Ben is encouraged by Tom to consider opening up his own bar and Tom offers to help him organise the finances, but Coby immediately becomes suspicious of Tom's motives. Retta begins to feel the pressure of wedding preparations, but things get worse when Carbo brings his livewire cousin Voula, in to help. Meanwhile, Jake trys to hide his attraction to Bree in front of Alex.
11 votes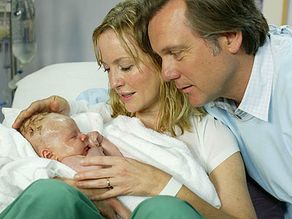 #21 - Nativity Play
Season 2 - Episode 22
Julie faces her greatest challenge yet – the birth of her fourth and final child without husband Dave at her side. After Dave leaves for his vasectomy, Julie begins to have contractions, and though she thinks they're probably Braxton Hicks, Melissa and Ben insist on getting her to a hospital. Once in hospital, Julie's obstetrician Sandra Marsh observes that the signs of labour have disappeared – but now that Julie is in hospital, she's not allowed to leave until she gives birth. Julie reluctantly gives in – and tells Ben not to worry Dave as he will undoubtedly call them once his procedure is over. However Julie's labour pains start up again – this time for real. Ben leaves frantic voice messages for Dave, realising they don't know the name of the clinic where his vasectomy is taking place. Will Dave make it to the hospital in time? Meanwhile, Jake invites her to lunch with his family – at his mother's Grace's insistence. When Rachel expresses surprise, Jake admits that he has told Grace that she is going to be in his life long term. Rachel is taken aback – what kind of commitment is Jake talking about? However, the family lunch takes a dark turn when Jake begins to fit, collapsing on the floor. Meanwhile, Nathan surprises Sammy with a cheque for $14,000. He took some spare chips back to the casino and won – enough for them to pay off the remainder of their debt and put down bond on an apartment. They're finally able to move out of the Rafter house. Despite their good fortune, Nathan can't help but think what he and Sammy could do if they had more money – maybe even put down a deposit on a place. So instead of taking the cheque to the bank…Nathan heads back to the casino. Will he come up trumps or lose the lot?
6 votes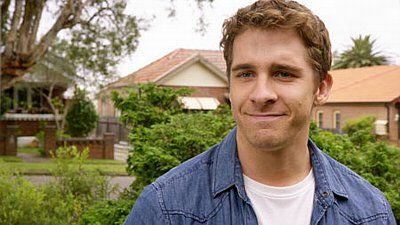 #22 - Life's Surprises
Season 5 - Episode 12
Julie thinks about life's surprises after she receives two big ones. Nathan returns back home unannounced and is taken out by the elated family for a noisy family lunch. Nathan has big news and drops not just one, but two bombshells. Ben knows he's not over Mel and needs time to heal.
6 votes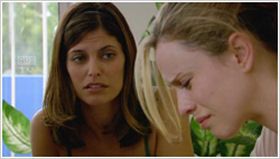 #23 - A Good Husband
Season 3 - Episode 4
Love is in the air, with Ben plagued with unexpected doubts about his ability in the sack, while a miscommunication between Dave and Julie in the bedroom department sends her into a frenzy of frustration. Ben's basking in the joys of married life when he hears those words every husband dreads - 'not tonight dear, I've got a headache'. Terrified the honeymoon is over, he embarks on a mission to sweep Melissa off her feet. But all of his attempts at rekindling romance are thwarted by Melissa's concern for Sammy, who seems to be spiralling deeper into depression. When Ben shelves his plans to come to Sammy's rescue, Melissa's reminded how amazing her husband is, and his compassion acts as the aphrodisiac he's been searching for. They hurry for the bedroom, only to find Carbo has organised a retro romantic surprise of his own - with unexpected results! Meanwhile Dave struggles with a sexual issue of a different kind - an embarrassing 'stirring' downstairs while on a job at the boat club. It's the result of months of enforced celibacy due to the new baby, coupled with a photo shoot of swimwear models. Julie's more than keen to resume intimacy but Dave seems strangely reticent. To Dave's embarrassment, Julie shares her frustration during a public outburst at a family luncheon, fuelled by a half- glass of wine. After a series of misunderstandings, Dave finally throws Julie on the bed in a rush of red-blooded abandon - the rest of the house can buy earplugs! While Ben and Dave grapple with the concept of being a good husband, Jake's wrestling with the idea of being a good son. He finally meets Grace's new boyfriend, Doug, and is determined to dislike him from the outset. Needing to escape the situation, Jake comes up with a surprising solution - one that delights Rachel!
8 votes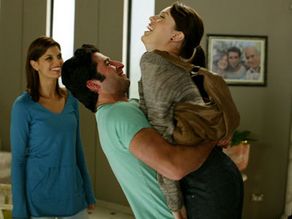 #24 - Mr. Fix-It
Season 2 - Episode 16
Now that Julie and Dave are expecting their fourth child, Ted makes plans to withdraw from his superfund and invest in a new unit. Nathan has been calling and texting Sammy hoping for the chance to explain his infidelity. However, she's not answering him. Ted takes a tough love approach, telling Nathan that if he isn't willing to put everything on the line to get Sammy back, then maybe Nathan doesn't love Sammy enough. Dave has been searching for Chel since she ran from the engagement party, with no luck. She has left town with no forwarding address. Ted gallops to the rescue, persuading Melissa to find out which hospital Chel is now going to for her dialysis.
8 votes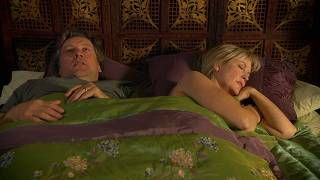 #25 - Lines of Communication
Season 1 - Episode 5
Ben finds himself in uncomfortable possession of a devastating secret which could blow his family apart, and with Dave's freelance career failing to take off, Julie makes a tough decision which tests the strength of their marriage. Julie is starting to feel the financial strain of the family's new living arrangements as Dave struggles to find work. Tempers flare when Dave buys a new van they can't afford without telling her. Eager to ease their money woes, Julie tells Dave a white lie she later regrets.
10 votes