The Best Episodes of Outrageous Fortune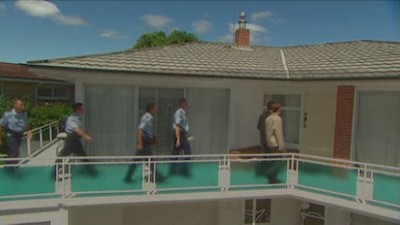 #1 - Slings And Arrows 8.13
Season 1 - Episode 1
When Cheryl's husband Wolf is sentenced to prison, she decides that the family is leaving the crime business.
Directors: Vanessa Alexander
#2 - My Dearest Foe 8.00
Season 1 - Episode 8
Pascalle discovers all is not beautiful in the modeling world, Grandpa takes up poker and Cheryl has yet another job.
Directors: Jonathan Brough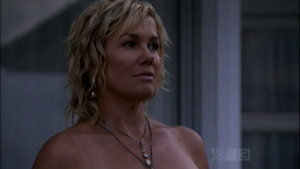 #3 - Tis So Concluded 8.00
Season 6 - Episode 18
Cheryl is determined to set her house in order as there are scores to settle, wrongs to right, and something very ugly in the driveway in the last ever Outrageous Fortune episode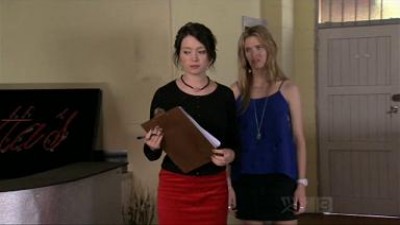 #4 - Let The Door Be Lock'd 7.90
Season 6 - Episode 12
Judd puts a lock on the bathroom door, but will it be enough to stop Mandy the Mauler?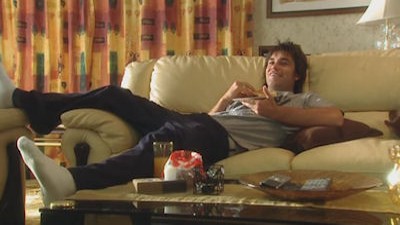 #5 - Foul Deeds Will Rise 7.71
Season 1 - Episode 7
Loretta has to attend school again; Jethro and Caroline announce themselves as a couple while Grandpa says he is moving away with Margaret.
Directors: Jonathan Brough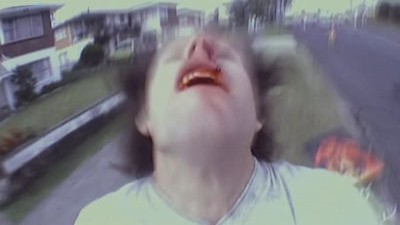 #6 - Go, Bid The Soldiers Shoot 7.67
Season 1 - Episode 13
Will Wolf get out? Will Van go inside? Will Draska get her man? Has Cheryl got one man too many?
Directors: Mark Beesley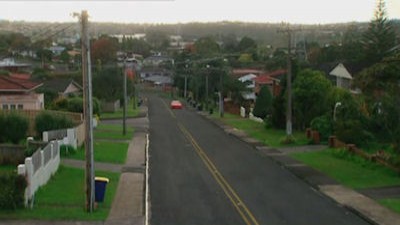 #7 - Shall We To The Court? 7.60
Season 2 - Episode 5
Jethro puts himself on the stand as Van becomes Sparky's private fantasy; a Hoochie Mama fantasy gets a man literally crotchless; and Pascalle fantasises about Hayden's marital intentions.
Directors: Mark Beesley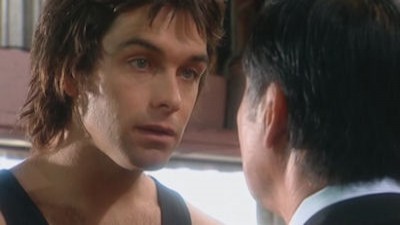 #8 - When the Blood Burns 7.57
Season 1 - Episode 9
Van starts a race war and Jethro realises he lacks the ability to say 'sorry'.
Directors: Michael Bennett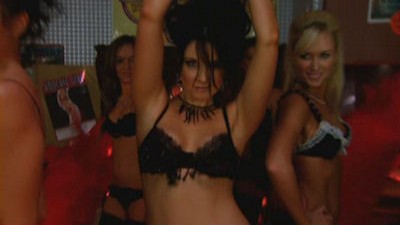 #9 - The Affliction Of His Love 7.50
Season 2 - Episode 6
Three women are prisoners of love � and two men are knights in shining armour.
Directors: Mark Beesley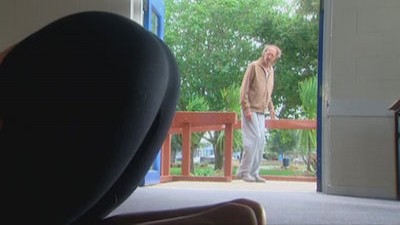 #10 - But Never Doubt I Love 7.50
Season 1 - Episode 6
Pascalle realises she has a secret admirer, while Grandpa West finds love.
Directors: Mark Beesley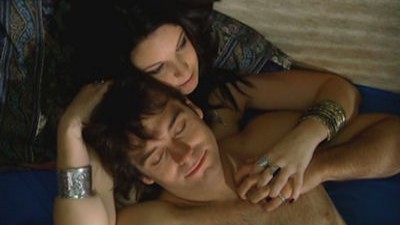 #11 - The Steep And Thorny Way To Heaven 7.50
Season 2 - Episode 8
Wolf goes to work; Van goes to the rescue and Cheryl goes to purgatory.
Directors: Michael Bennett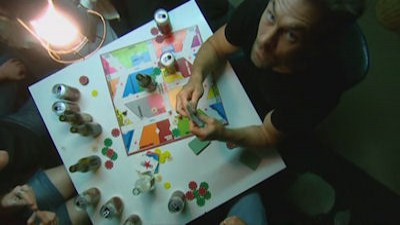 #12 - Think Yourself A Baby 7.50
Season 2 - Episode 2
Van's sperm becomes the stuff of legend and Munter takes the piss; Hoochie Mama turns it all the way up to 11; and Pascalle gets herself a bloke.
Directors: Michael Bennett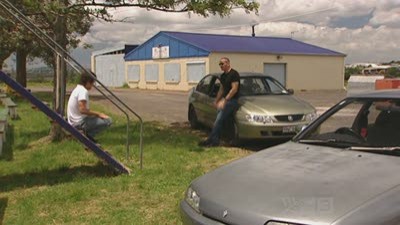 #13 - O Villany! 7.50
Season 5 - Episode 10
Van has decided once and for all to quit being a nark. Gerard appears to accept this and Van has other important matters to deal with, like showing Cheryl his house. She's just got the all clear on the pregnancy front, and is as nice as she can be, but how can he afford this? And she still feels strange about Van leaving home. She never thought the day would come!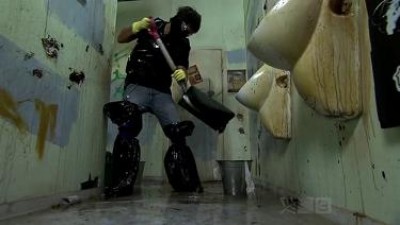 #14 - Desperate Undertakings 7.44
Season 6 - Episode 15
Van gets in the crapper for love; and Hayden and Loretta fight for public enemy number one.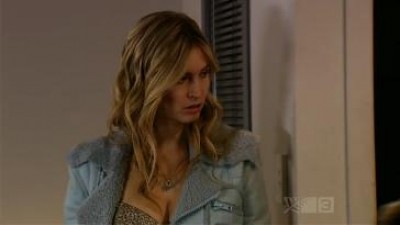 #15 - The King, The King's to Blame 7.40
Season 4 - Episode 10
Cheryl blames Wolf for his lies, but discovers instead a terrible truth, and all in all, a hell of a lot of stuff happens on Kasey's birthday.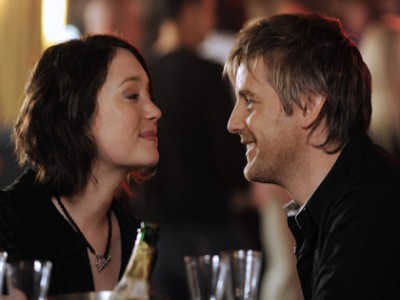 #16 - All My Sins Remember'd 7.40
Season 5 - Episode 1
If love is a drug, then Loretta is tempted; and Van faces a threat to all he holds most dear. A new day, a new series and there's a 'raid' on the West House - as dangerous thugs break down the door and attack Van and Sheree. Judd and Cheryl arrive to Sheree and Van's defence, only to discover that the assailants are none other than cops, led by tough DS Gerard - who is there to arrest Sheree. Van puts up a spirited defence of his beloved, but many boxes of household appliances and surveillance footage suggest she is guilty of a brazen shop lifting spree. Cheryl is ropeable, and Van upset, as Sheree is taken away. Van tries to get legal assistance from Jethro, but the answer is no way. Jethro is busy with some mystery project, one which is driving Loretta mad with curiosity. While he's out of the office, Loretta breaks into his desk, as he knew she would, then confronts Jethro with the evidence – figures. He offers to reveal all if she buys in. Loretta takes the bait, but instantly bails when she finds the other business partner is none other than Hayden Peters. Hayden has to work to bring her round to a venture that could be profitable, as well as fun. Meanwhile, Van's only supporter is Judd, who is happy to take on Gerard about his dodgy arrest methods. But Judd now finds that Gerard's real interest is not Sheree, but Nicky. Gerard releases Sheree on bail, but Judd is aware there is an outstanding grudge here against Nicky. As a result, Cheryl is all the more worried for Pascalle and makes an offer of détente: fish pie. But this backfires when Pascalle announces she's already hosting her own fish pie dinner. Van fears for Sheree, and is under pressure to get a new place for them. But now Gerard contacts Van, wanting to discuss Sheree's case. Gerard claims to want to help her, but Van then finds the trade off would be information on Nicky. Van is appalled that Gerard wants him to be a narc. Cheryl is not happy to find that Pascalle has commandeered most family members for her fish pie night. But now Sheree gets good news: the charges against her have been dropped. Van suggests Judd's intervention is the reason for this, but Judd is rather mystified that Gerard would give up so easily . . . Loretta now meets the other member of the new business, Jethro's much-changed old school friend, Nadine. She discovers that Nadine is the inventor of a new party pill. Loretta is sceptical, but goaded into sampling the product. Loretta finds it actually works and there seems to be a rekindling of feelings between her and Hayden. But then he goes home with Nadine. Jethro and Loretta take comfort in Mum's fish pie and dreams of greatness. As Pascalle finally serves her fish pie to a pissed party, and everyone is pleased at Sheree's good news. But now we find the real reason that the charges have been dropped. Van refused to be a narc, but Gerard insisted it was the only way to keep Sheree out of jail. Van, torn, demanded proof: that the charges be dropped. Gerard's deal was if this happened, then Van would provide information on Nicky. This has now happened, so it seems that Van is embarking on a new career as a narc…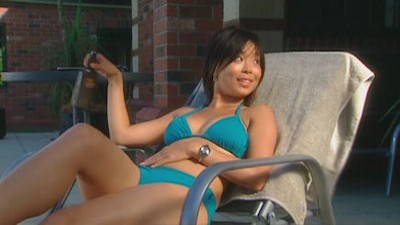 #17 - The Rub 7.36
Season 1 - Episode 2
Van ends up working for the Hong family to pay off his debts. Pascalle is forced to get a job, and Cheryl sticks up for her coworkers.
Directors: Vanessa Alexander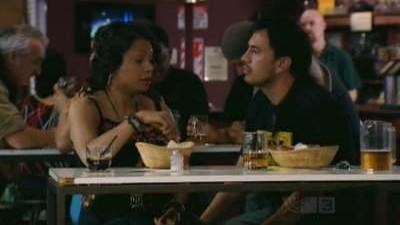 #18 - We Will Our Kingdom Give 7.33
Season 5 - Episode 6
Cheryl is forced to let go, Loretta is forced to take hold and the Mighty Munt is put to the test.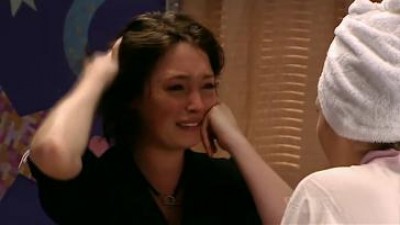 #19 - Rest Her Soul 7.33
Season 4 - Episode 14
Jesus wants Baby Jane, but Cheryl isn't so sure, as Judd sets out to save Kasey from the Bahama Triangle.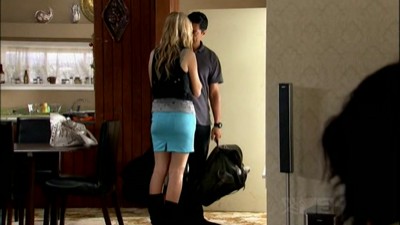 #20 - Give Me Up The Truth 7.29
Season 6 - Episode 16
Cheryl is asked to narc and Jethro's game plan faces some opposition. But one way or another, the truth will out.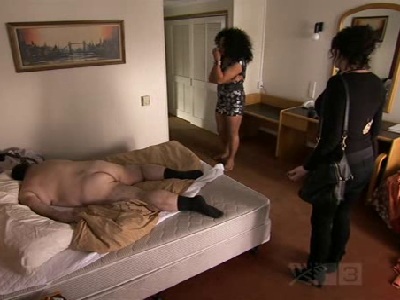 #21 - Help, help, ho! 7.29
Season 6 - Episode 8
Aaron goes all out when he learns Munter's shameful secret, but Loretta's not taking any help from anyone.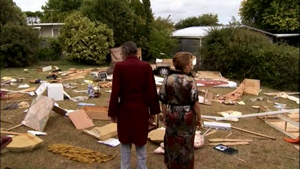 #22 - Blood and Judgement 7.29
Season 6 - Episode 17
As the Wests are divided over vengeance and lynching, there are tribulations and also some trials.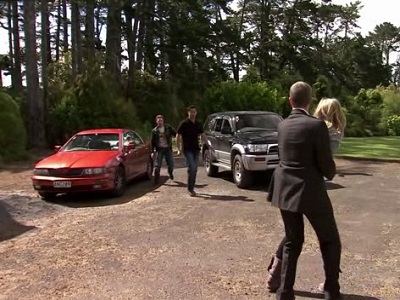 #23 - Follow Her Close 7.26
Season 6 - Episode 9
Pascalle's love life is the cause of much speculation – but can Aaron Spiller really be her new true love?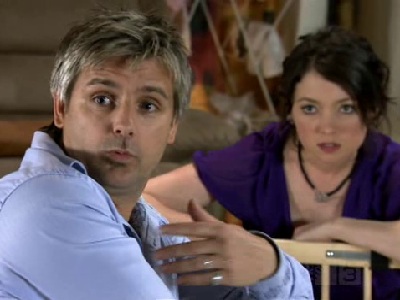 #24 - The Power to Seduce 7.25
Season 6 - Episode 5
Van goes all out for love as Pascalle discovers Hayden and Loretta's marriage is based on lies.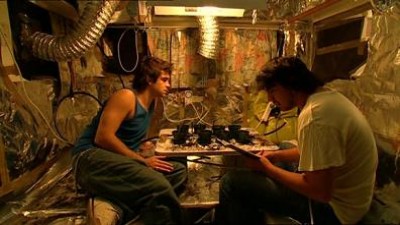 #25 - While The Grass Grows 7.25
Season 3 - Episode 2
Van and Munter go green; Grandpa sees red; and to stay in the black, Hayden finds a man with enormous potential.