The BEST Episodes of OniAi
Every episode ever - ranked by fan votes!
Last Updated: May 31, 2020
After 6-years' separation, Himenokouji Akito reunites with his twin sister Akiko and they live together once more. However, in the interim, Akiko had developed a serious case of bro-con, romantic feelings for Akito. It doesn't stop there as Nikaidou Arashi, the student council president of his new school, vice-president Nasuhara Anastasia, and Sawatari Ginbei Haruomi, who followed Akito all the way from Kyoto, all move in with him one after the other.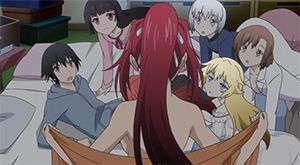 #1 - It's Love
Season 1 - Episode 12 - Aired Dec 21, 2012
Everyone gets separated and Akiko is left alone with Nasuhara. While contemplating her panty dilemma, Nasuhara reminisces about her first meeting with Akiko. What will happen to Akito and his crew of crazy girls that sleep under the same roof?
34 votes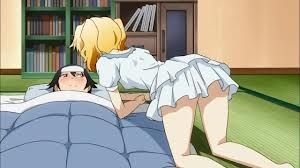 #2 - Meow Meow
Season 1 - Episode 9 - Aired Nov 30, 2012
Akito follows Gin to the back of the school building to find out why she is acting so suspiciously. When Akito suddenly falls sick, everyone fights over who will nurse him back to health. They decide to take turns treating him how they see fit.
36 votes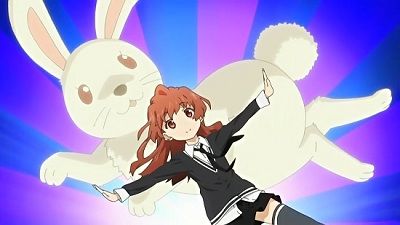 #3 - Petitties
Season 1 - Episode 7 - Aired Nov 16, 2012
Akiko is upset over not being consulted before Arisa, who claims to be Akito's fiancée, was hired as dorm manager. Later that day, Arashi proposes that Akiko and Arisa compete in a contest, to see which one of them is the better little sister to Akito.
38 votes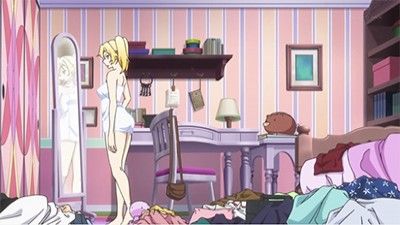 #4 - Fleeting
Season 1 - Episode 11 - Aired Dec 14, 2012
Anastasia can't find her underwear and is forced to spend the rest of the day without it, which proves troublesome when Arisa reports something strange in the woods and the gang decides to investigate. When their search turns up nothing and they lose each other whilst going home, Anastasia reminisces about how she and the Himenokoji twins met. Kaoruko has a fever-induced dream that she and Akito's cohabitants have entered a polygamous marriage with him.
36 votes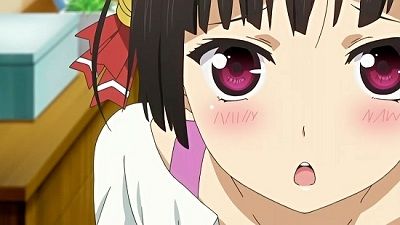 #5 - Mayochiki
Season 1 - Episode 6 - Aired Nov 9, 2012
Kaoruko reads the latest installment of Akito's love story. She decides to stop by the dorm, where she meets the others, and asks them whether they think Akito has a sister complex. The council decides to separate Akito and Akiko into separate rooms.
37 votes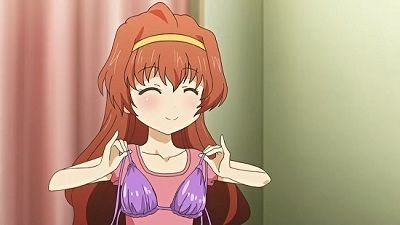 #6 - Colorful
Season 1 - Episode 8 - Aired Nov 23, 2012
The girls all go to find new swimsuits even though summer is still in the distance. They try frilly ones, sexy ones, and cute ones. Then, Arashi proposes a contest to show of their new goods and Akito must decide which one impresses him the most.
37 votes
#7 - Braless
Season 1 - Episode 3 - Aired Oct 19, 2012
Akiko asks Akito for help changing her light. Akito has his hands full maintaining the dorm, from fixing the plumbing to repairing the doors. The girls have differing opinions over allowing Akito to take in the laundry. Akito helps Anastasia settle in.
37 votes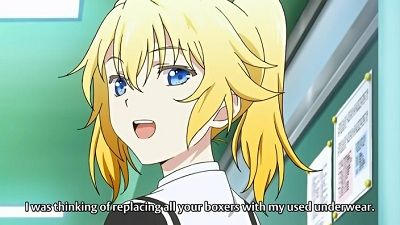 #8 - Indecency
Season 1 - Episode 2 - Aired Oct 12, 2012
Akito catches Akiko reading a trashy romance novel. Akito, having trouble settling into his class, is given firsthand lessons in the concept of "tsundere"from both Akiko and Anastasia. Akito and his longtime friend Ginbe get into an argument.
37 votes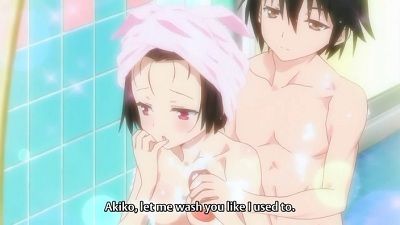 #9 - Naked
Season 1 - Episode 4 - Aired Oct 26, 2012
Akito brings home a special dessert, just for Ginbe to enjoy. Akito continues to fix up Anastasia's room, and the two of them discuss her hobby of collecting stuffed animals. Arashi has the girls take a bath together, to help them bond together better.
38 votes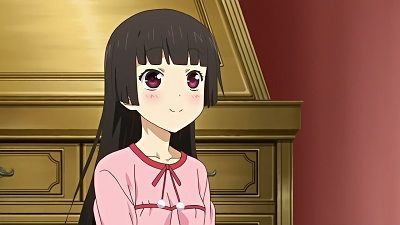 #10 - OniAi
Season 1 - Episode 1 - Aired Oct 5, 2012
Akiko moves into a school dormitory with her brother Akito, when he transfers to her school. Owing to her brother complex, Akiko has a crush on Akito. With both of them in student government, will Akiko be able to share him with the other council members?
39 votes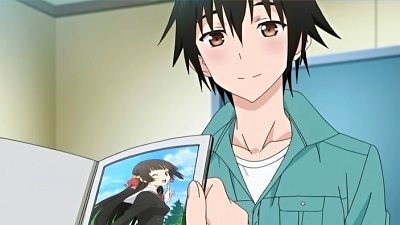 #11 - Erogeny
Season 1 - Episode 5 - Aired Nov 2, 2012
In a student government meeting, the council members discuss what they are going to call Akito. Kaoruko proposes that Akito write a short story to be published in a women's magazine. She grows concerned for him when she learns his sibling is a sister.
39 votes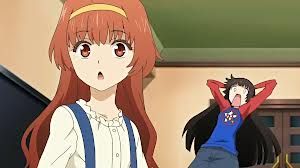 #12 - Silver Ball
Season 1 - Episode 10 - Aired Dec 7, 2012
During her turn nursing, Ginbe reminisces about Akito's transfer to her school and how they first met. After Akito recovers he has to choose the winner of the contest he had no idea about. What is the prize and what will the winner do with such a chance?!
62 votes