The Best Episodes of Natural World
Conceived by Sir David Attenborough in 1967, Natural World is the longest-running nature documentary series on British television. 2008 marked the series' 25th anniversary under its present title, though its origins can be traced back to its predecessor The World About Us which began over 40 years ago. Natural World is broadcast on BBC Two in the autumn and spring seasons, with 17 episodes commissioned by the BBC each year. Production duties are shared between its in-house Natural History Unit, independent UK production companies and leading wildlife filmmakers from around the world.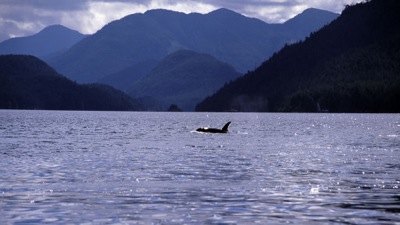 #1 - A Killer Whale Called Luna
Season 29 - Episode 9
This is the emotional story of one young killer whale's quest for companionship after he was separated from his family. Luna was just two years old when, alone and confused, he found himself on the rugged, wild coast of Vancouver Island. Following his tumultuous life, the film records the human friendships he developed and the trouble this led him into. From death threats, to numerous capture attempts by the government, the film-makers watched as people tried to determine his fate. Luna shows us how quickly our lives can once again cross with the natural world.
3 votes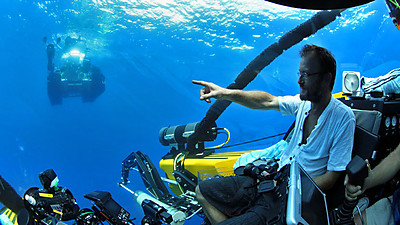 #2 - Giant Squid: Filming the Impossible - Natural World Special
Season 33 - Episode 2
The giant squid, a creature of legend and myth which even in the 21st century, has never been seen alive. But now, an international team of scientists think they have finally found their lair, one thousand metres down, off the coast of Japan. This is the culmination of decades of research. The team deploys underwater robots and state of the art submersible vessels for a world first - to find and film the impossible.
6 votes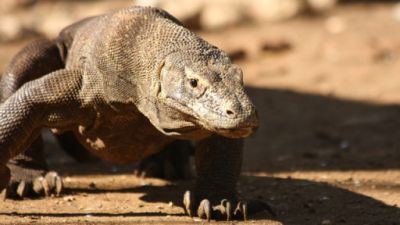 #3 - Komodo - Secrets of the Dragon
Season 31 - Episode 4
The Komodo dragon was discovered one hundred years ago, yet the true nature of the biggest lizard in the world is only just being uncovered. Using hi-tech tools to take a fresh look at this prehistoric beast, Dr Bryan Fry discovers there is a lot more to the dragon than meets the eye - from hidden venom glands to its secret origins.
6 votes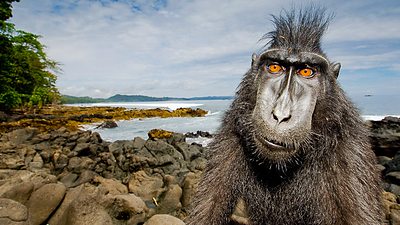 #4 - Meet the Monkeys
Season 33 - Episode 5
Peanut, Hero and Tarzan are three cheeky monkeys. They live on the paradise Indonesian island of Sulawesi with the rest of their gang of crested black macaques. These very special primates are found nowhere else in the world. Twenty-five years ago, wildlife cameraman Colin Stafford-Johnson visited Sulawesi for the first time and now he's returned. Fascinated by the monkeys, Colin hopes to reveal their sometimes violent, often playful and, just like our own, highly political world. What he discovers leads him on a much bigger journey than he was ever expecting.
4 votes
Watch on Amazon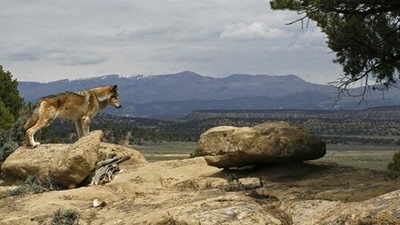 #5 - Lobo: The Wolf that Changed America
Season 27 - Episode 10
Ernest Thompson Seton rode into the wilds of New Mexico just before the turn of the century to kill a wolf named Lobo. The book he wrote inspired many generations of naturalists.
3 votes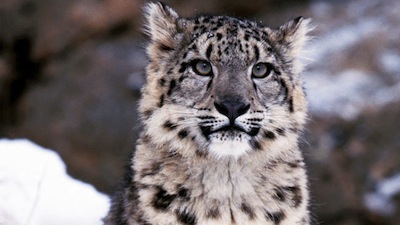 #6 - The Himalayas
Season 30 - Episode 4
The Himalayas look beautiful and lifeless, unable to give anything, not even enough air. Yet this powerful film reveals the Himalayas provide many gifts - water and food for animals, and for people too, rice and religion, or pets and perfumes.
3 votes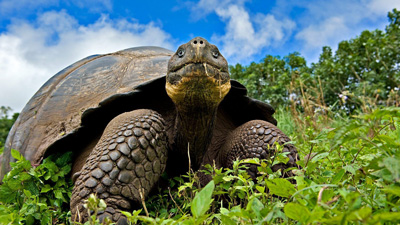 #7 - Galapagos: Islands of Change
Season 35 - Episode 3
From enormous tortoises and deep-diving lizards to fish-eating snakes and birds that hunt giant venomous centipedes, the wildlife of the world-famous Galapagos Islands is unique and bizarre. This wilderness once inspired Charles Darwin's theory of evolution, but it is currently undergoing a human revolution, with tourism driving a population boom. David Attenborough narrates this modern-day story of the Galapagos and reveals whether, in this ever-changing world, its animals can still thrive.
12 votes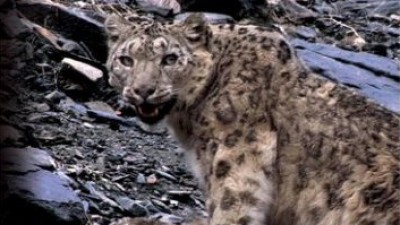 #8 - Snow Leopard - Beyond The Myth
Season 27 - Episode 1
The Snow Leopard, one of the most beautiful of all big cats is also one of the rarest. Natural World visits a hidden lair and lifts the veil on this elusive predator.
4 votes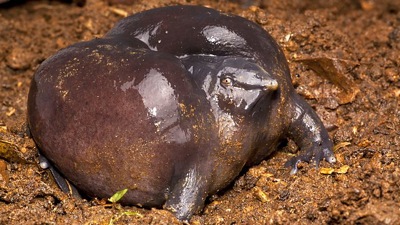 #9 - Nature's Misfits
Season 34 - Episode 4
Bill Bailey introduces a delightfully eccentric cast of creatures that have chosen to do things differently. Odd, unconventional and unusual - these are animals that don't normally grab the limelight. From the parrot that has forgotten how to fly, to the bear that has turned vegetarian, a chameleon that is barely bigger than an ant, and a penguin that lives in a forest. Nature's Misfits reveals the extraordinary and rarely seen lives of these evolutionary oddballs, their strange habitats, unusual forms, and the incredible hurdles they overcome.
9 votes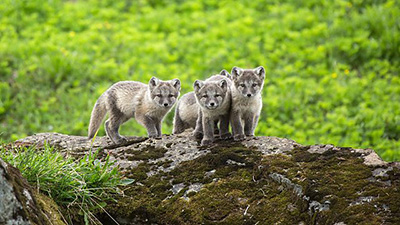 #10 - Iceland: Land of Ice and Fire
Season 35 - Episode 5
9 votes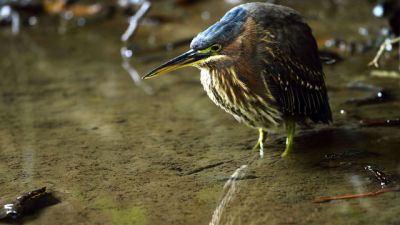 #11 - Heligan - Secrets Of The Lost Gardens
Season 31 - Episode 3
Looking at the secret lives of the wildlife in one of Britain's favourite gardens. Shot by Charlie Hamilton-James, this film follows various animals, from the family of foxes that play after hours in the pleasure gardens, to the toads in the Italian garden and the badgers that clear up the tea rooms at night. Set against the background of the gardening year, these stories reveal life behind the scenes at Heligan.
3 votes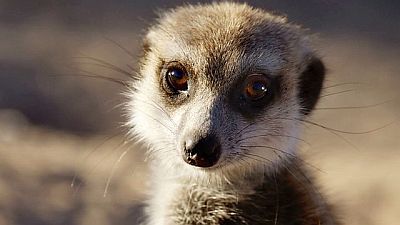 #12 - Meerkats: Secrets of an Animal Superstar
Season 33 - Episode 7
Meerkat pups Squirt and Weeny belong to one of the most famous animal families on the planet, animals that are now stars of screens both big and small. These furry celebrities are also part of the longest running animal behaviour study ever, now in its 20th anniversary year. David Attenborough tells the full story of the study - from its pioneering days when it was a challenge to even get close to a meerkat, to the very latest revelations about these animals and their complex lives. For Squirt and Weeny, the study means very little, as they are facing up to the challenge of a drought and one of the toughest years in their family's history.
9 votes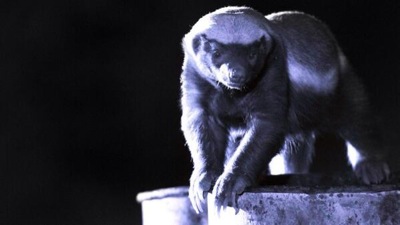 #13 - Honey Badgers: Masters of Mayhem
Season 34 - Episode 2
Record books describe the honey badger as the most fearless animal on the planet; although barely a foot tall, they have a reputation for attacking just about anything - from venomous snakes to full-grown lions. In South Africa, an eager scientist, a tenacious beekeeper and a patient conservationist all have a soft spot for these so called 'bad boys' of the animal kingdom, and each of them wants to discover if the honey badger's bite really is as big as its hype.
12 votes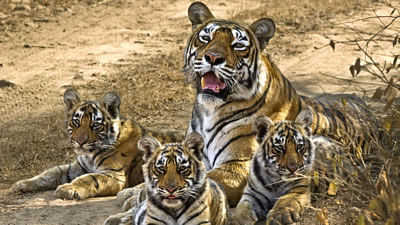 #14 - Queen of Tigers
Season 32 - Episode 3
The story of Machli, the world's most famous tiger, a legendary fighter and a wise mother of nine cubs who has founded a vast dynasty of tigers and is now in the last season of her life.
7 votes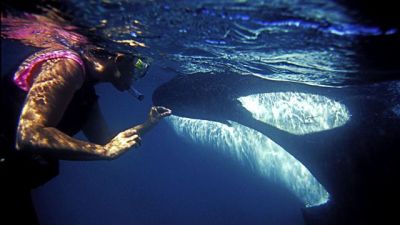 #15 - The Woman Who Swims with Killer Whales
Season 31 - Episode 5
The killer whale is one of the most feared predators in the ocean and most would consider it madness to enter the water with one. But New Zealander Dr Ingrid Visser thinks differently - and by swimming with her beloved whales she has come to know almost all of them by sight. But there's been an unusual number of deaths recently and Ingrid is on a mission to find out what is going on. Her findings reveal disturbing new information about the health of our oceans.
4 votes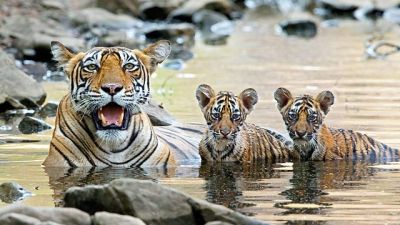 #16 - Growing Up Wild
Season 35 - Episode 4
A look at the challenges young animals face, from their first steps through to leaving home. For any animal, the early days of life are often the most difficult. Finding food, avoiding predators and generally learning life's essential skills is tough. However, with a little parental guidance growing up can be an adventure. By following some special tiger cubs in India, an adolescent mountain gorilla in Uganda and two nervous polar bear cubs in the high Arctic, the trials and tribulations of growing up wild are revealed.
8 votes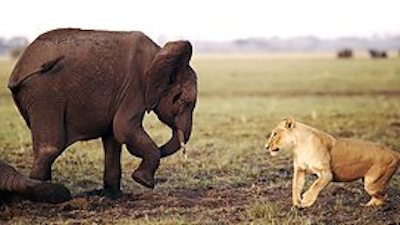 #17 - Africa's Giant Killers
Season 34 - Episode 1
Africa's largest herd of elephants and a fearless pride of young lions come face to face in an epic fight for survival. Rarely do their worlds collide, until now. This is no chance conflict; nature has played its part. Drought has weakened the elephants and the lions are desperately hungry. The dawn of the giant killers has arrived.
4 votes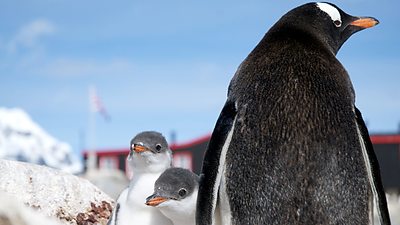 #18 - Penguin Post Office
Season 34 - Episode 7
Welcome to the Penguin Post Office, a little bit of Britain in the heart of Antarctica. Inside, the post office has everything you'd expect; a postbox, stamps, postcards and some dedicated staff. Outside, things are a little bit different. Neighbouring the post office are 3,000 gentoo penguins. They are there to raise a family but their lives are far from picture postcard as adultery and robbery are rife. The post office and its penguins attract thousands of visitors. Whilst they come and go, the penguins must keep up with daily chores to ensure their chicks make it to sea before the Antarctic winter starts to bite.
5 votes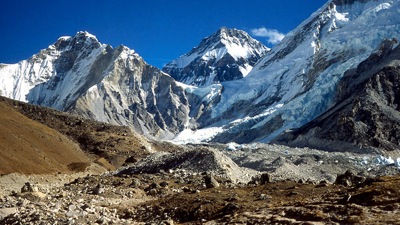 #19 - Himalaya
Season 15 - Episode 7
Documentary about the geological and natural history of the Himalayas, the highest and youngest mountain range in the world. The landscape is home to a remarkable diversity of wildlife, including red pandas, snow leopards and iridescent pheasants.
2 votes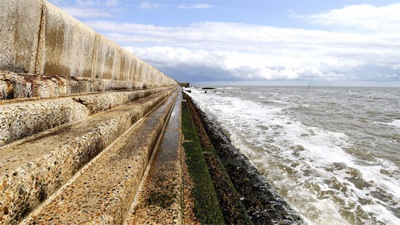 #20 - The Wild Places of Essex
Season 29 - Episode 13
Multi-award-winning writer Robert Macfarlane sets out on a journey to explore the unexpected landscapes and natural history of Essex, revealing that there is far more to the county than the stereotypes of white stilettos and boy racers. Macfarlane spends a year travelling the county's strange and elemental landscapes of heavy industry, desolate beaches and wild woods. He encounters massive knot flocks over the Thames, peregrine falcons at Tilbury Power Station, water voles within sniffing distance of the municipal dump, deer rutting in earshot of the M25, barn owls, badgers and bluebells in Billericay as well as a large colony of common seals.
3 votes