The BEST Episodes of My Boys
Every episode ever - ranked by fan votes!
Last Updated: Oct 18, 2019
My Boys follows PJ, a twenty-something professional sportswriter who is looking for love within her world which is dominated by her group of male friends. Her tomboyish, no-nonsense approach to relationships tends to freak out potential suitors which leads her only female friend to advise her to dress and act more feminine.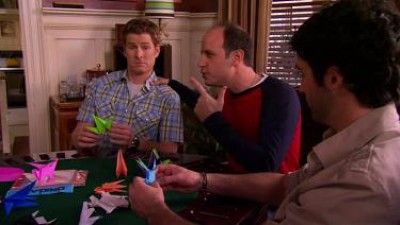 #1 - My Men
Season 4 - Episode 9
Mike wants to throw a birthday party for Marcia and recruits the gang to help him plan, but PJ is suddenly immersed by work. Meanwhile, Stephanie has a great career opportunity in London and Brendan has a very important decision to make.
14 votes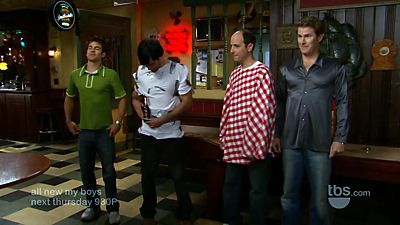 #2 - The Shirt Contest
Season 2 - Episode 3
The boys are on pins and needles when Kenny, Mike, Brendan and Bobby decide to compete in a shirt creation contest. The stakes are high as the prize for the winner is free drinks for a month. Meanwhile, PJ is hoping to write a book about a baseball player, Andy spends long hours at his job, and Brendan wants to learn to become a bartender.
11 votes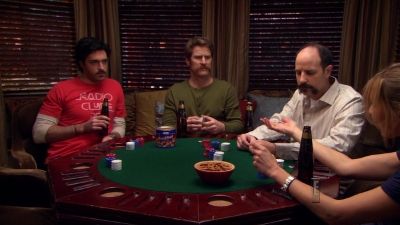 #3 - Welcome Back, Kalla Fötter
Season 3 - Episode 1
Dramas are swirling around Bobby and his impending marriage to Elsa, the Swedish nanny. Meanwhile, PJ's fling hits an obstacle with Bobby's brother; the boys compete in a mustache growing contest; and Andy welcomes a new member to his family.
10 votes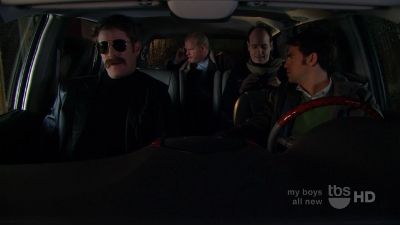 #4 - Private Eyes
Season 3 - Episode 2
PJ is glowing over her new romance, but discovers it is difficult in keeping it a secret. Meanwhile, Brendan works on plans for the nightclub. Now that the mustache-growing contest has ended, Mike decides he is keeping his.
10 votes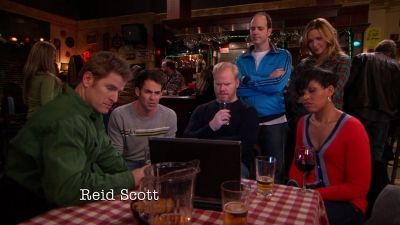 #5 - Facebook the Past
Season 3 - Episode 7
The guys figure how to make Facebook and the internet work for them, but a romance may need to be rebooted after Bobby learns way too much information about PJ on there. Elsewhere, Mike and Brendan each try to find out as much information on a comely woman as possible, Mike by use of the internet and Brendan by use of old technology.
8 votes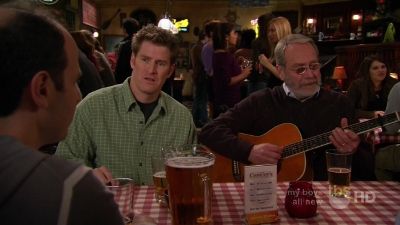 #6 - Friends of Friends
Season 3 - Episode 8
The gang's dynamics are stirred up when PJ forms a bond with one of Stephanie's friends. Elsewhere, Kenny and Mike make friends with a customer, a counselor which Andy can't stand. Meanwhile, Brendan deals with a new business partner who is unreliable.
8 votes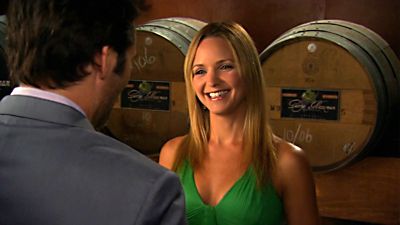 #7 - John, Cougar, Newman Camp
Season 2 - Episode 9
The second season finale focuses on Bobby's wedding rehearsal. Bobby reveals his choice for a "best men" and Mike makes discoveries about Maggie. Meanwhile, PJ hopes to repair the damage between Bobby and Jack, and PJ and her boys discuss how the status quo will be upset by Bobby's marriage.
7 votes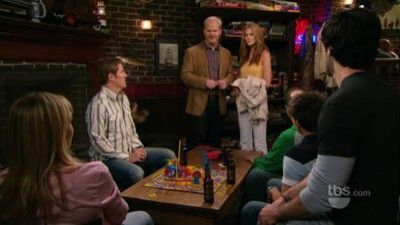 #8 - Dinner Party
Season 2 - Episode 2
PJ throws a singles dinner party in hopes of finding her Mr. Right. Meanwhile. Stephanie becomes an author when she pens a relationship-themed book. Andy hires a comely nanny with an annoyingly healthy lifestyle.
7 votes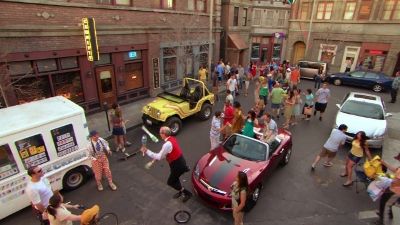 #9 - Madder of Degrees
Season 3 - Episode 6
Spring fever hits the Windy City as springlike warmth during the middle of winter prompts PJ and Bobby to hold a picnic in the park...but a crucial life decision complicates the outing. Meanwhile, Kenny begins a new relationship, and Mike tries vainly to emulate actor Mathew McConaughey by buying a dog and a Jeep.
10 votes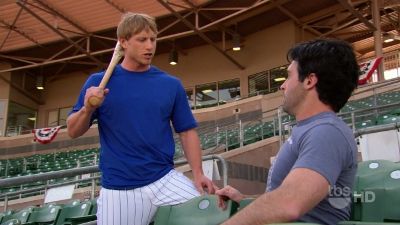 #10 - Spring Training
Season 3 - Episode 9
The gang head to Arizona to watch some spring training baseball. P.J. writes about the beginning of baseball season in order to keep all her bases loaded, but comes down with a case of writer's block. Meanwhile, Brendan has caught the eye of a player's girlfriend, and a lonely Andy remains back in Chicago.
12 votes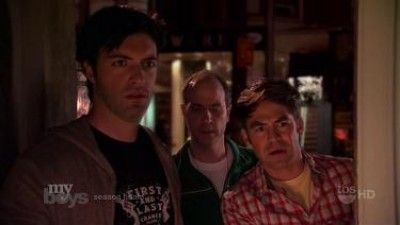 #11 - Extreme Mike-Over
Season 4 - Episode 8
Crowley's is being taken over by obnoxious college grads and the gang decides they may need to find a new bar. Meanwhile, as things between Mike and Marcia progress, we learn that he's keeping something from her.
16 votes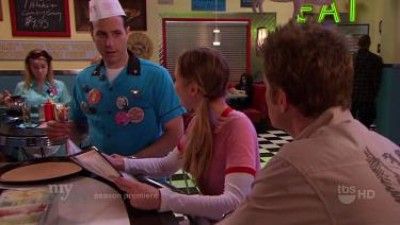 #12 - Addition by Subtraction
Season 4 - Episode 1
PJ and the guys look for a replacement for Andy, while reminiscing about how they all first met.
15 votes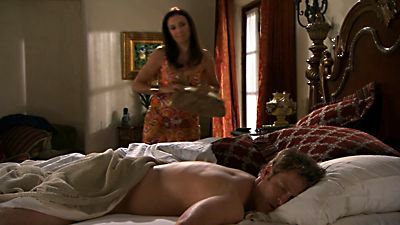 #13 - Jack and Bobby
Season 2 - Episode 8
The gang head to Bobby's father's ranch for Bobby's wedding. While there, tensions tighten between siblings Bobby and Jack, who woo's PJ. Meanwhile, Mike and an older woman become involved, bobby's father is flirtatious, and a kidney stone fells a member of the wedding party.
9 votes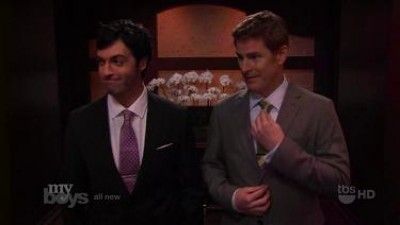 #14 - Gourmets and Confused
Season 4 - Episode 2
PJ, Bobby, Kenny and Stephanie go out to a nice dinner like adults. Brendan and Mike, who are not invited, decide to dress up in suits and go out on their own.
13 votes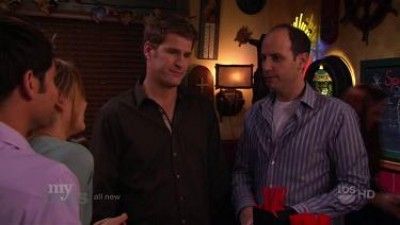 #15 - Mike-Fest
Season 4 - Episode 3
It's Mike's birthday and he wants a really fun surprise party. Instead, they all agree to a pub-crawl. Meanwhile, a movie producer is interested in Stephanie's book.
15 votes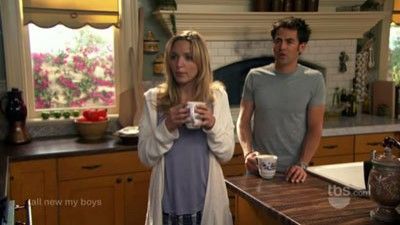 #16 - Transitioning
Season 2 - Episode 1
PJ's dream trip to Italy continues with her mystery date. Back in the Windy City, Brandon fears the changes being made at the radio station, and Andy holds court as a corporate lawyer. And the gang becomes banned from the hangout when Mike sleeps with a waitress from Crowley's.
10 votes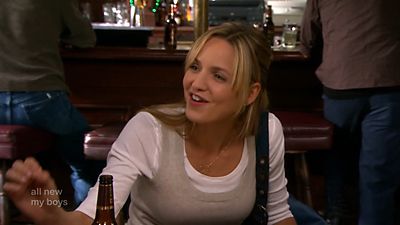 #17 - Take My Work Wife... Please
Season 2 - Episode 5
Andy tries to prove a rumor is false in which he is having an affair with a coworker. Elsewhere, Bobby's family is making a disaster of the wedding plans; Kenny's winning streak when it comes to romance continues; Brendan works as a temp at a mail room; and Stephanie's new book includes references of the gang.
10 votes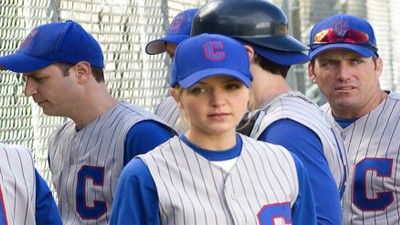 #18 - Pilot
Season 1 - Episode 1
PJ's love life heats up when she meets a fellow sportswriter from a rival paper, but her tomboyish attitude complicates matters.
17 votes
#19 - Opportunity Knocks
Season 2 - Episode 7
Bobby's brother, a reputed womanizer makes romantic advances towards PJ, who deliberates on whether to embrace his overtures or fend him off. Elsewhere, Bobby is rattled by the hectic wedding arrangements, Andy and his wife begin counseling for couples, and Mexican Freddy makes a visit.
10 votes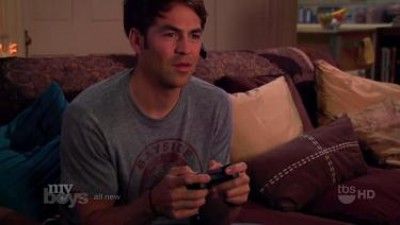 #20 - The NTO
Season 4 - Episode 5
PJ fears the passion in her relationship with Bobby may have fizzled. Meanwhile, the guys are trying to keep secrets from one another.
14 votes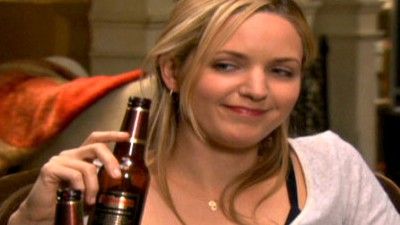 #21 - The Estates of Hoffman
Season 1 - Episode 20
The gang heads to Andy's housewarming party. There, Andy panics when he learns that Meredith is pregnant. Meanwhile, PJ meets Evan, who could turn out to be a date to go to Italy with.
12 votes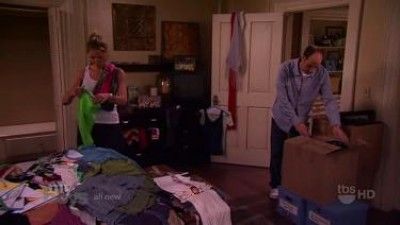 #22 - Hanger Management
Season 4 - Episode 6
Bobby is pondering a new career. Kenny discovers he's talented at closet designing and Brendan decides it may be finally time to move out of PJ's.
15 votes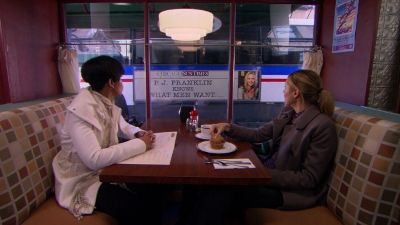 #23 - The Boyfriend Hat
Season 3 - Episode 3
PJ is uncertain of why she received her new promotion, was it for her work or because of her looks? Elsewhere, Mike and Kenny get a look at the lusty life of club owner Brendan. Also, Andy gives Bobby pointers concerning women.
9 votes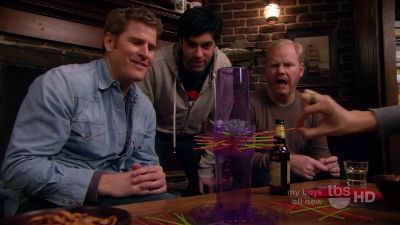 #24 - Decathlon: Part Deux
Season 3 - Episode 4
PJ and the gang are ready for their annual board-game contest, but PJ finds out that Bobby thinks she is too competitive. Elsewhere, he boys are used as Stephanie's guinea pigs for an article, which probes how men behave when women are not around.
10 votes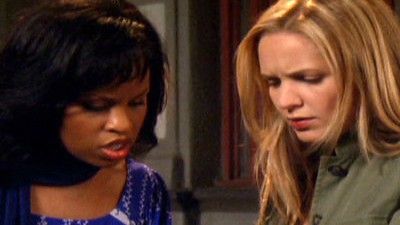 #25 - Dirty Little Secrets
Season 1 - Episode 17
Cash-flow problems plague Stephanie, so Andy taps into his accounting skills to help her. Meanwhile, a secret about Bobby bubbles to the surface; Mike enrolls in a yoga class; and Kenny's new girlfriend proves to be shadowy and enigmatic.
12 votes