The BEST Episodes of Martin Mystery
Every episode ever - ranked by fan votes!
Creepy, but true! "Martin Mystery" is a dripping goo-fest of slime, thrills and laughs, starring Martin and Diana: two mismatched teenagers with hilariously opposite personalities, and Java the school janitor. They are on a mission to investigate the weirdest paranormal enigmas and the slimiest creatures from beyond! Commissioned by "The Center" – an undercover bureau specializing in mysterious phenomena – and with the help of Java, a massive caveman lost in time, the team leap from their average school duties to eerie slime-dripping cave and lairs.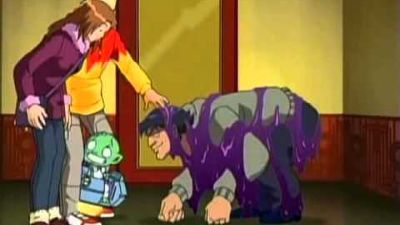 #1 - The Return Of The Beasts
Season 1 - Episode 19 - Aired May 4, 2004
Martin got 2 Days of detention for drop the frogs out of the cage and that incudles Diana to help him to catch frogs and She's not trying to weasel him to make that 4 days of dentention and Diana and Martin remember how they first met Java. An evil paleontologist recreates mutant dinosaurs to take over the Earth.
2 votes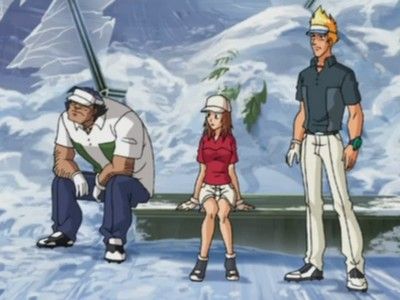 #2 - Fright From the Ice
Season 1 - Episode 16 - Aired Apr 13, 2004
An ancient ice monster is threatening a mountain resort and Martin, Diana & Java must find a way to stop it.
2 votes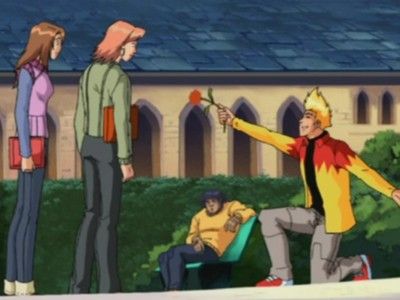 #3 - Beast From Within
Season 1 - Episode 17 - Aired Apr 20, 2004
A slug monster named Gastromo makes Martin, Java and M.O.M its hosts and Diana is the only one left who can save them.
2 votes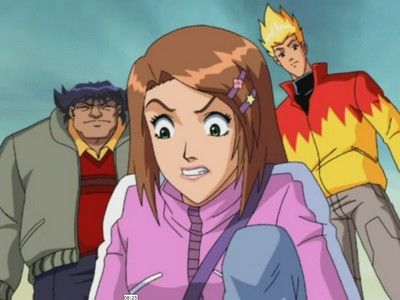 #4 - They Lurk Beneath
Season 1 - Episode 23 - Aired Jun 8, 2004
An archaeologist accidentally releases an ancient civilization of aliens that have been living underneath the Nasca Lines.
2 votes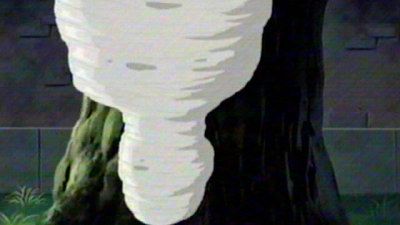 #5 - Attack Of The Mothman
Season 1 - Episode 20 - Aired May 11, 2004
A French school student falls victim to an illegal experiment and is transformed into the Mothman.
2 votes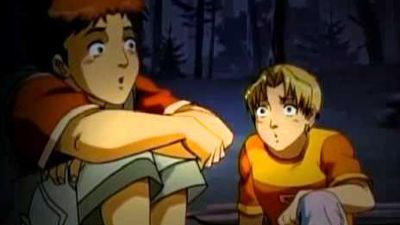 #6 - Summer Camp Nightmare
Season 1 - Episode 21 - Aired May 18, 2004
Martin, Diana & Java are sent to a summer camp to destroy a lizard alien that is feeding on the life force of the campers.
2 votes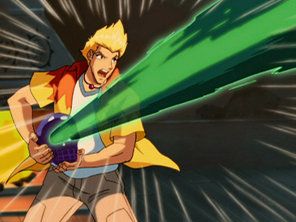 #7 - The Sewer Thing
Season 1 - Episode 22 - Aired May 25, 2004
A research facility custodian is exposed to a dangerous chemical, transforming him into the Ratman.
2 votes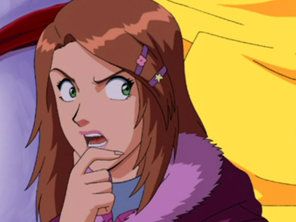 #8 - The Amazon Vapor
Season 1 - Episode 25 - Aired Jul 15, 2004
When various plants and animals wash up on the shores of the Amazon River, Martin & Diana are sent in to investigate. They uncover that digging by a hydroelectric company has released a strange green mist. Along the way they bump into Martin's nemesis, Marvin.
2 votes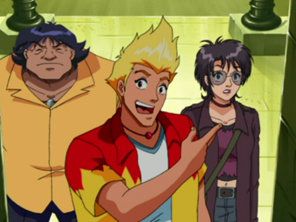 #9 - The Awakening
Season 1 - Episode 26 - Aired Aug 12, 2004
In Xian province in China a policeman and a villager witness a stone lion come to life in the pre title sequence. At Torrington High both Java and Diana fall victim to practical jokes pulled by Martin who has too much time on his hands since Center hasn't called them for weeks. After they're paged and arrived at Center (skipping the usual 'find the portal' sequence) Martin pulls an Alien Chestburster practical joke on Billy. In MOM's office Martin opens the box holding a micro singularity she's examining and MOM is almost completely pulled into its event horizon before Java pulls her back out of the box. After explaining to Martin that micro singularity means a miniature black hole the team are dispatched to China. Martin examines the evidence while Diana and Java try unsuccessfully to scare him with a dragon costume. The pawprints of the stone lion contain an unknown substance that Martin sends to Billy for analysis.
2 votes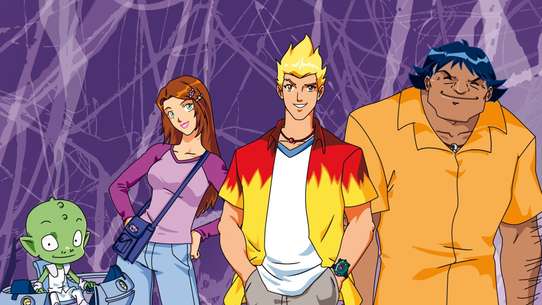 #10 - They Came From The Gateway (Part 1 of 2)
Season 2 - Episode 13 - Aired Oct 26, 2004
When M.O.M. ceases to return from her Jamaican vacation, Billy calls in Martin, Diana & Java to investigate (despite the fact that Martin has been temporarily suspended from the Center). They uncover what M.O.M. was really up to – she was on a secret mission to unlock the Gateway To The Underworld! Halloween theme music)
1 votes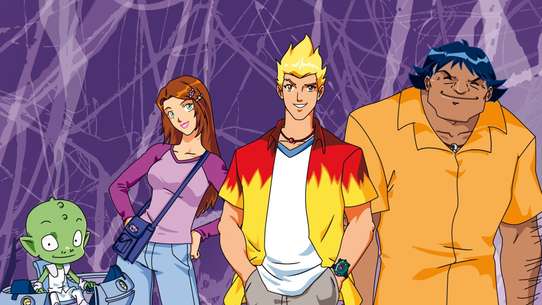 #11 - The Lost Tribe
Season 2 - Episode 8 - Aired Sep 29, 2004
Looking for two missing Center agents strands the gang in the long lost underground city of Alpha-Omega. The Alpha-Omegans mistake the bald headed (thanks to a hairdressing accident) Diana for their missing Queen and the sign they've been waiting for to begin their conquest of the surface world
1 votes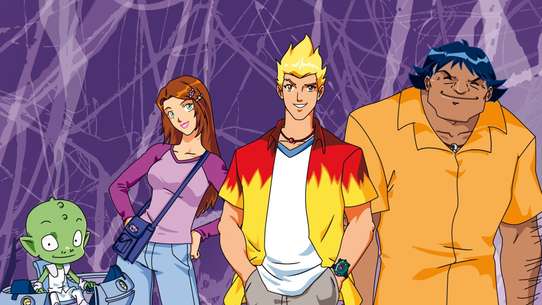 #12 - Zombie Island
Season 2 - Episode 7 - Aired Sep 22, 2004
Martin, Diana & Java are sent to a Caribbean resort where people have gone missing. They find that the resort is actually run by shapeshifting zombies who are sacrificing the vacationers to a sea creature called Hexan.
1 votes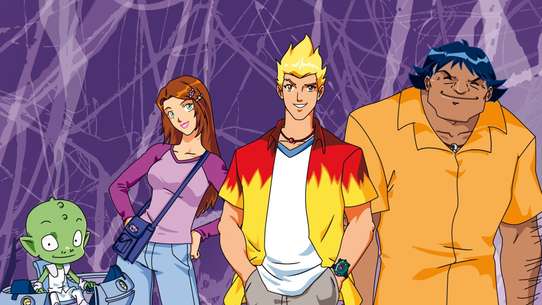 #13 - Curse of the Looking Glass
Season 3 - Episode 1 - Aired Sep 5, 2005
A lonely girl at Torrington finds a mirror that makes her pretty "like the Jenni's of the world" but every boy she touches turns into a monster.
1 votes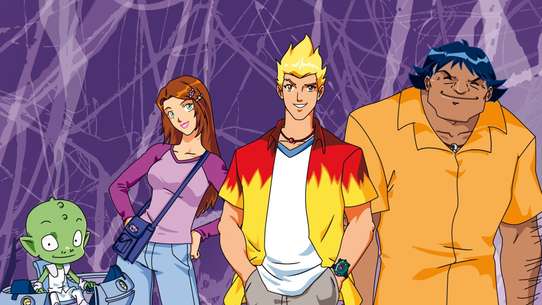 #14 - Attack of the Evil Roomate
Season 3 - Episode 3 - Aired Sep 19, 2005
Martin orders some paranormal objects of a magazine, all result fake, except one which, when Diana breaks it, creates another Diana.
1 votes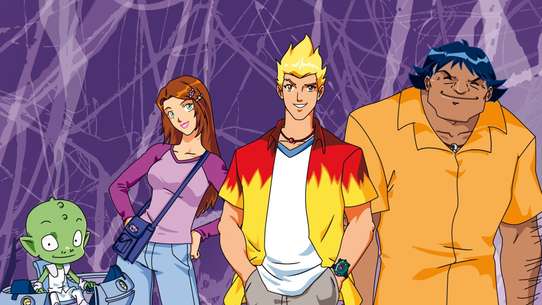 #15 - Rise of the Sea Mutants
Season 3 - Episode 5 - Aired Oct 3, 2005
Some teens stole a lawn gnome from an old lady's garden, and the gnomes come to life and turn everyone into lawn gnomes until they get the missing gnome back.
1 votes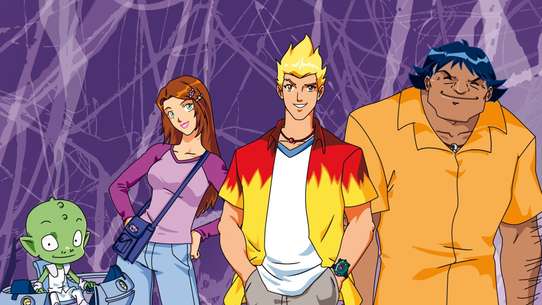 #16 - Hairier and Scarier
Season 3 - Episode 7 - Aired Nov 6, 2005
Martin is scratched by a Phantom Werewolf when he cleans out the CENTER's cages. Soon, the Phantom Werewolf breaks out and begins turning other Torrington students into werewolves to serve it.
1 votes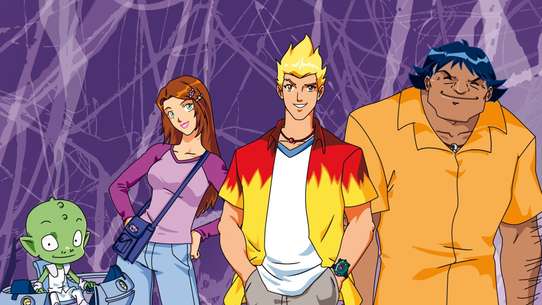 #17 - Rise of the Secret Society
Season 3 - Episode 13 - Aired Dec 25, 2005
Martin and schoolmate Jerry are chosen to join a secret society, The Bones, where membership entails cool powers like telekenesis and free stuff like extra dessert and sports cars. Both are thrilled until they find what awaits them in their "entrance test"...
1 votes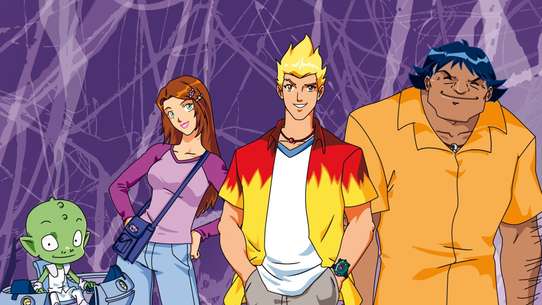 #18 - Day of the Shadows Part (1)
Season 3 - Episode 14 - Aired Jan 2, 2006
Martin, Diana, and Billy are confused when one day they wake up to find themselves the only ones on campus...and the world. They soon meet Kaitlin, another confused person who turns out to be almost like Martin's clone. They find Billy after Diana disappears into a black hole, and find out that people's own shadows are attacking them and dragging them into a strange shadow world.
1 votes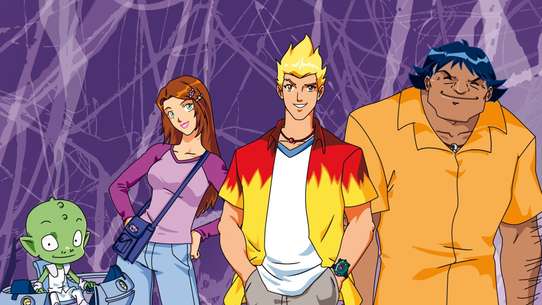 #19 - Day of the Shadows Part (2)
Season 3 - Episode 15 - Aired Jan 9, 2006
Kaitlin has fallen victim to her shadow, and as usual, it's up to Martin and Billy to save the day. They've found out that since the people who were safe slept in the light, that's the thing the shadow creatures are afraid of. With the help of the Legendex, they realize that the shadow creatures' leader, Barock the Faceless, wants to take over Earth, but needs all the humans in his realm before he can crossover—and when he does, the gateway will forever close. When Billy's gone too and Martin is the last being on Earth, the showdown begins.
1 votes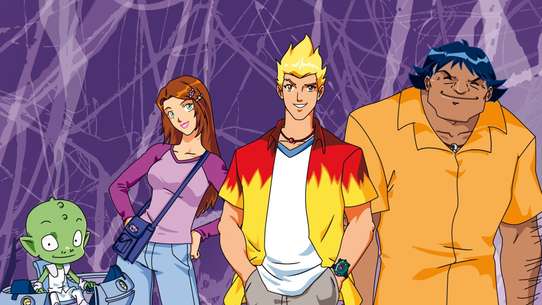 #20 - Return of Djini
Season 3 - Episode 16 - Aired Jan 16, 2006
Diana is ticked off with Martin and Kaitlin, and the djini uses this to her advantage as she possesses her with an enchanted bracelet. The djini is after revenge as she uses Diana to tempt Billy, Java, and Martin into the djini's enchantment to get free.
1 votes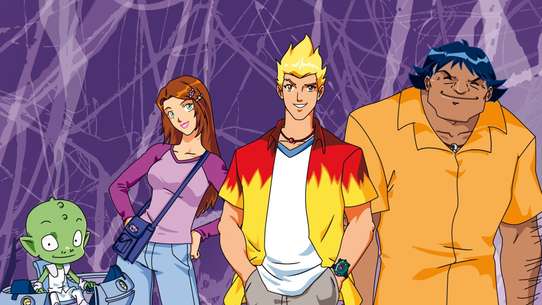 #21 - Tale of the Enchanted Key
Season 3 - Episode 17 - Aired Jan 22, 2006
A famous writer, Evan Prince, gives Martin a typewriter...without telling him that the stories Martin writes will actually come to life.
1 votes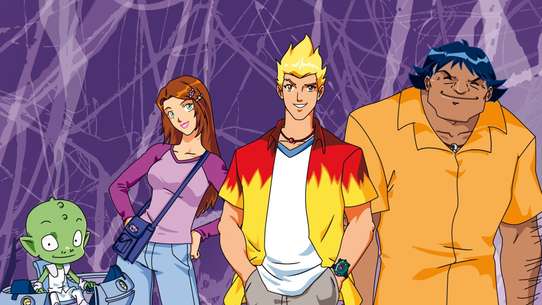 #22 - Journey Into Terrorland
Season 3 - Episode 20 - Aired Feb 13, 2006
M.O.M, Java, Billy, and Diana decide to take Martin to an amusement park for his one-year investigator reunion, but in this park the things come alive by an Egyptian spirit that thought a ride was the tomb he was guarding.
1 votes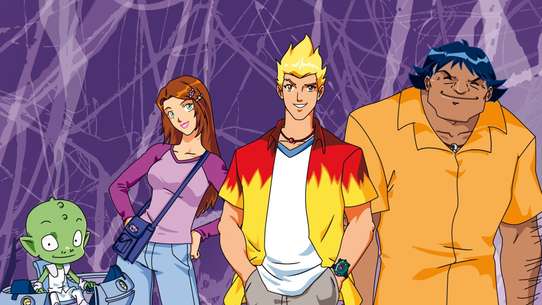 #23 - Rage of the Leprechaun
Season 3 - Episode 24 - Aired Mar 13, 2006
Marvin escapes an angry leprechaun and call Martin and Diana for help. it turns out that Marvin is keeping for himself a mystic four-leaf clover the grants the holder limitless good luck and the Leprechaun wants it back
1 votes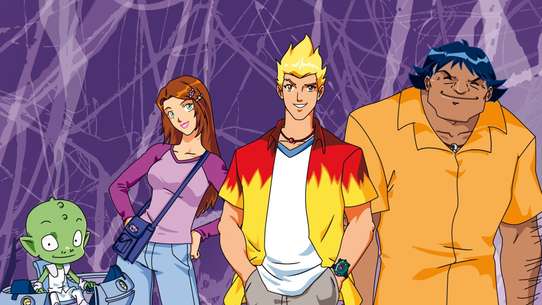 #24 - It's Alive Part (2)
Season 3 - Episode 26 - Aired Mar 27, 2006
Diana learns that CIHL stands for "Creature Intelligence Hybrid Laboratory" and gets turned into a half-lizard, half-girl by Octavia Paine, a former Center agent who also did not get a good evaluation. Then Octavia creates the "Ultimate monster" and sends it to get revenge on M.O.M.
1 votes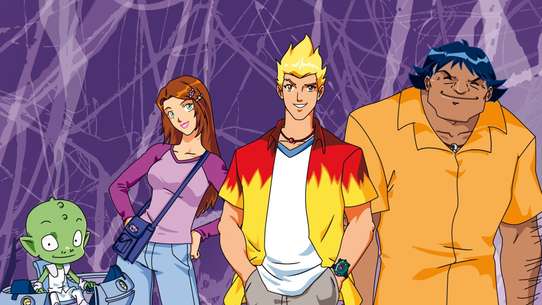 #25 - They Came From The Gateway (Part 2 of 2)
Season 2 - Episode 14 - Aired Oct 27, 2004
It's the final episode of the season and things are looking pretty final as monsters appear all over the world and overwhelm all the Center agents while the now evil MOM and the Gatekeeper unite to destroy Martin, Diana, Java and Billy. Is this the end of the line for the gang and the Center?
1 votes