The Best Episodes of Mars (2016)
Last Updated: Nov 8, 2018
The year is 2033, and humanity's first crewed mission to Mars is about to become a reality. As a clock counts down the final 90 seconds to landing, an expert crew of astronauts endures the final harrowing moments before touching down on the red planet. Even with the best training and resources available, the maiden crew of the Daedalus spacecraft must push itself to the brink of human capability in order to successfully establish the first sustainable colony on Mars. Set both in the future and in the present day, the global miniseries event MARS blends feature film-caliber scripted elements set in the future with documentary vérité interviews with today's best and brightest minds in modern science and innovation, illuminating how research and development is creating the space technology that will enable our first attempt at a mission to Mars.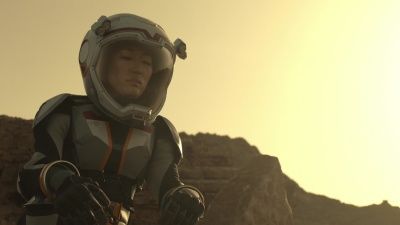 #1 - Crossroads
Season 1 - Episode 6
In 2037, a devastating tragedy in the colony forces everyone on Mars and Earth to question the mission; in present-day, commercial space company SpaceX again attempts to pioneer the rocket technology that would help mankind reach the red planet.
Watch on Amazon
Buy on iTunes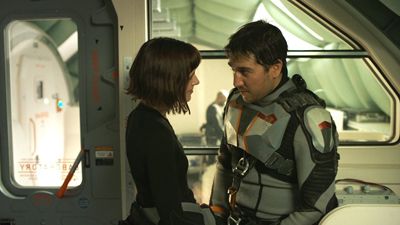 #2 - Pressure Drop
Season 1 - Episode 3
In 2033, the Daedalus crew struggles to find shelter that can provide protection from radiation; in present day documentary, European Space Agency and Roscosmos partner to launch an orbiter that will help future Mars missions prepare for settlement.
Writers:
Ben Young Mason

,
Justin Wilkes
Watch on Amazon
Buy on iTunes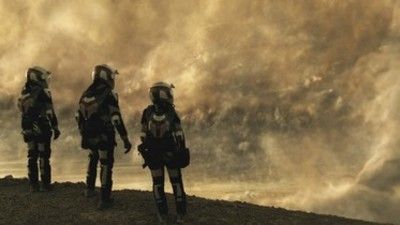 #3 - Power
Season 1 - Episode 4
A new crew arrives on Mars four years after the Daedalus landed to help execute plans for expansion and search for life; McMurdo Station in Antarctica serves as a modern example of how humans will settle Mars.
Watch on Amazon
Buy on iTunes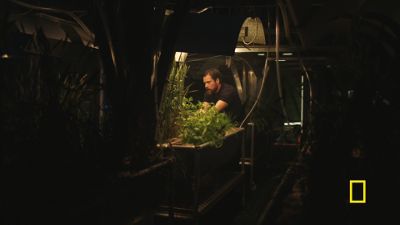 #4 - Darkest Days
Season 1 - Episode 5
In 2037, the psychological pressures of life on Mars reveal themselves while the crew is trapped inside the habitat; in present-day, scientists study the effects of extreme isolation in various long-term analog missions.
Watch on Amazon
Buy on iTunes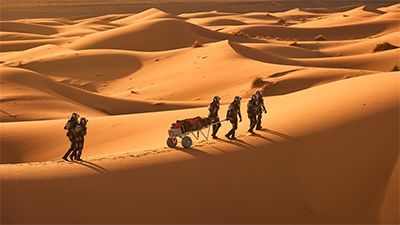 #5 - Grounded
Season 1 - Episode 2
The Daedalus crew battles across the harsh Martian terrain to reach their base camp; in the present-day documentary, NASA astronaut undergoes a yearlong mission on the International Space Station to understand hardships of space exploration.
Writers:
Karen Janszen

,
Paul Solet

,
Ben Young Mason

,
Justin Wilkes

,
André Bormanis

,
Mickey Fisher

,
Jonathan Silberberg

,
Stephen Petranek
Watch on Amazon
Buy on iTunes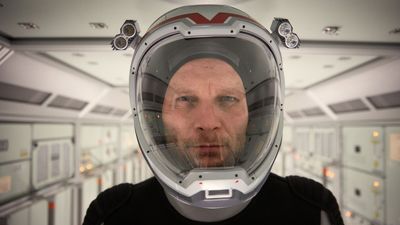 #6 - Novo Mundo
Season 1 - Episode 1
In 2033, the first human mission to Mars enters the red planet's atmosphere but the crew of the Daedalus faces a life-threatening emergency when the ship's landing system goes offline.
Writers:
Karen Janszen

,
Paul Solet

,
Ben Young Mason

,
Justin Wilkes

,
André Bormanis

,
Mickey Fisher

,
Jonathan Silberberg

,
Stephen Petranek
Watch on Amazon
Buy on iTunes