The WORST Episodes of Love After Lockup
Every episode ever - ranked by fan votes!
Last Updated: Jan 3, 2022
Couples finally meet their fiancé upon prison release. Once the bars are gone, will their love survive after lockup on the rocky road to the altar? Will the inmates ditch their mate as they face shocking "firsts", fights & family drama! Is it true love or just a con?
Watch Now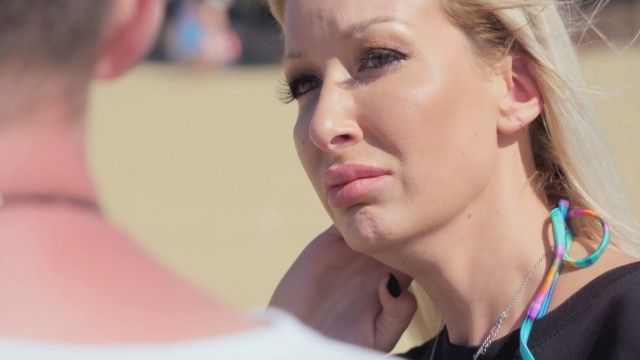 #1 - Life After Lockup: Prison Promises
Season 3 - Episode 60 - Aired Dec 17, 2021
On the season finale, some couples are committing and some are bailing. Plus, one wedding goes horribly wrong!
14 votes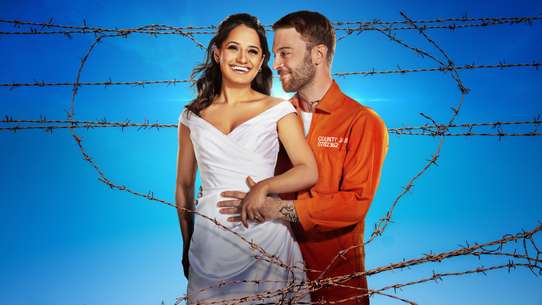 #2 - Surprises and Sentences
Season 1 - Episode 5 - Aired Feb 9, 2018
Alla fears she may be pregnant; Garrett has a birthday surprise for Johnna; shocking news from Lizzie's lawyer leaves Scott in shambles; shopping for a wedding tuxedo divides Mary and Dom.
84 votes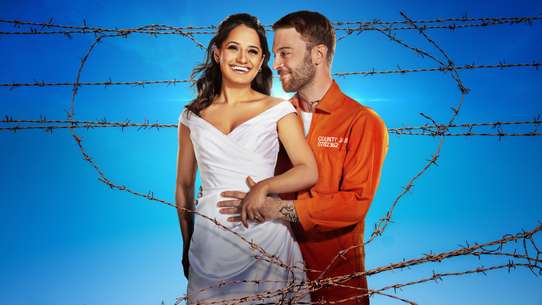 #4 - Life After Lockup: Second Chances
Season 2 - Episode 18 - Aired Jul 5, 2019
Megan reveals her secret; Lizzie stuns Scott; Clint's mom lays down the law; Lamar makes a choice.
56 votes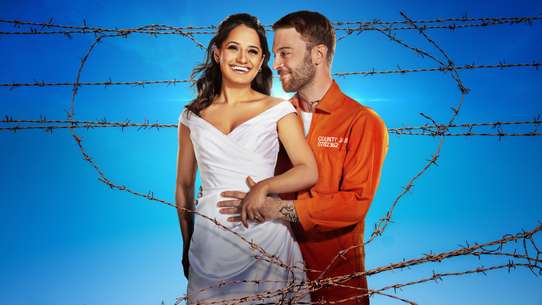 #5 - The Mother of All Surprises
Season 2 - Episode 28 - Aired Sep 13, 2019
Tony delivers alarming news; Josh's mother makes an accusation; Shane gets grilled; Andrea loses it.
39 votes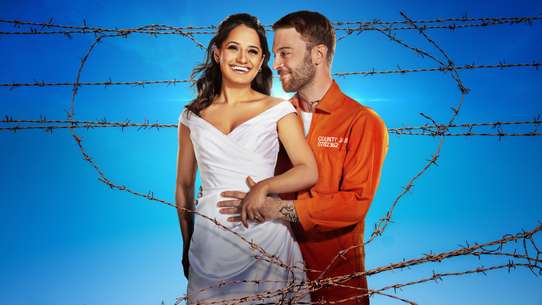 #6 - Life After Lockup: Rules & Receipts
Season 2 - Episode 44 - Aired Jan 31, 2020
Andrea and Lamar reveal a shocking secret to kids; Sarah stuns Michael with phone records.
39 votes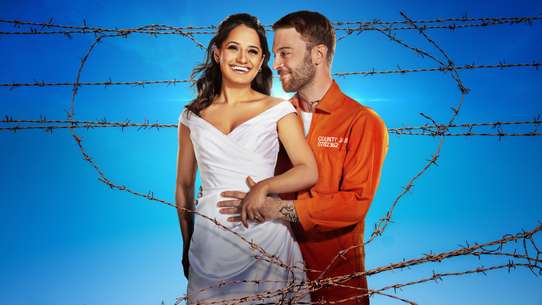 #8 - Life After Lockup: Dope Spoons & Second Honeymoons
Season 2 - Episode 20 - Aired Jul 19, 2019
Tracie explodes after Clint's secret is revealed; Scott's proposal takes a turn when Lizzie makes a shocking accusation; Michael loses it when Sarah gives birth; Andrea walks out on Lamar's family; Marcelino races to confront Brittany's ex.
52 votes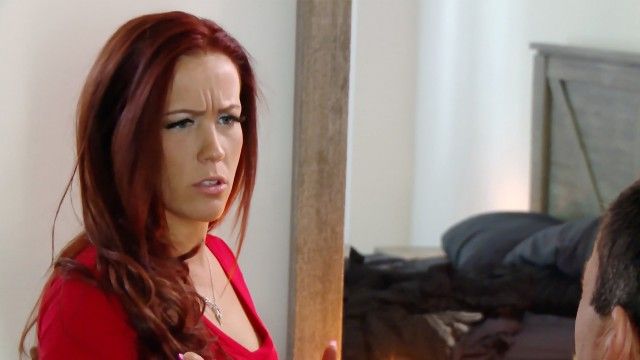 #9 - Life After Lockup: Confessions Of a Serial Liar
Season 3 - Episode 55 - Aired Nov 5, 2021
Shawn's shocking confession stuns Sara; Britney busts in on Ray; Lisa catches Stan in a lie; after her husband fails the lie detector, Lacey reaches out to her ex, John; a surprising email sends Brittany looking for answers about her past.
23 votes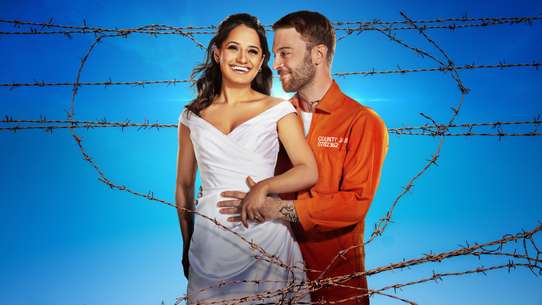 #10 - Life After Lockup: Truth & Lies
Season 2 - Episode 16 - Aired Jun 21, 2019
Megan confronts Michael; Clint's mother is stunned by Tracie's visit; Andrea breaks down.
69 votes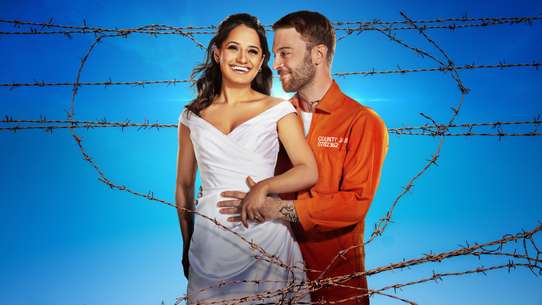 #11 - Life After Lockup: Prove Yourself
Season 2 - Episode 15 - Aired Jun 15, 2019
Megan faces Michael's family at his release; Tracie demands to meet Clint's disapproving mother.
62 votes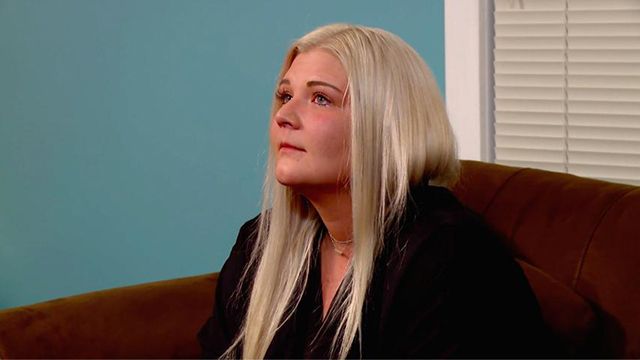 #12 - Life After Lockup: Up In Smoke
Season 3 - Episode 10 - Aired Sep 18, 2020
Lacey takes a major step for her family's future. Michael has a shocking confession about Maria. Sarah melts down. Tony begs for forgiveness. Brittany makes a shocking discovery about her Mom. Lamar puts Tennison is a sticky situation.
33 votes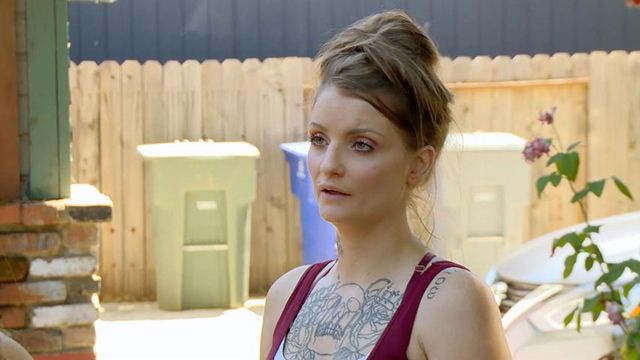 #13 - Life After Lockup: Lame Sex Or Psycho?
Season 3 - Episode 20 - Aired Nov 27, 2020
Lindsey hatches a plan. Shawn's M.I.A. fiancée might be pregnant. Lamar's secret meeting puts his relationship in jeopardy. Tennison storms off & Andrea loses it. Michael risks all with a sexy date. Shavel's family pressures her to cut off Quaylon.
35 votes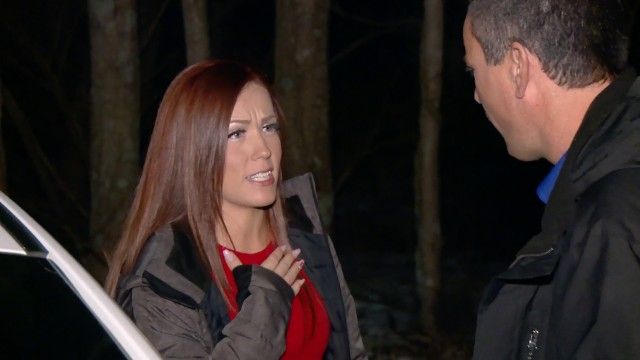 #14 - Life After Lockup: I Plead the Fifth
Season 3 - Episode 57 - Aired Nov 19, 2021
Shawn is ready to take the next step, but Sara is unsure after she discovers a new secret. Plus, Shane and Lacey's fresh start goes bad.
25 votes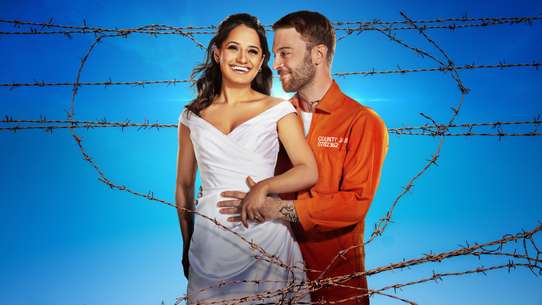 #15 - Washing Off Prison
Season 2 - Episode 4 - Aired Dec 28, 2018
Matt and Caitlin's sexy reunion leads to a surprising offer; at Tracie's release, Clint fears she's cat-fishing him; Brittany walks out on her first date with Marcelino; Sarah picks up Michael from prison, but he's harboring a scandalous secret.
56 votes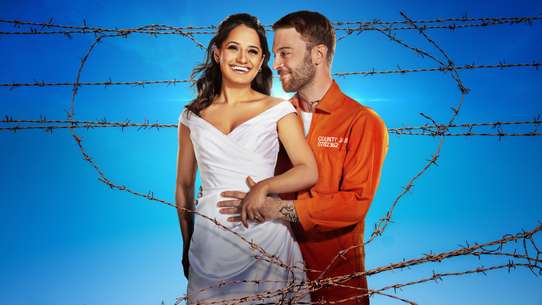 #16 - Snitches Get Stitches
Season 2 - Episode 32 - Aired Oct 11, 2019
Lizzy has a dangerous encounter; Shane's move stuns Lacey; Vince clashes with Amber's friends.
39 votes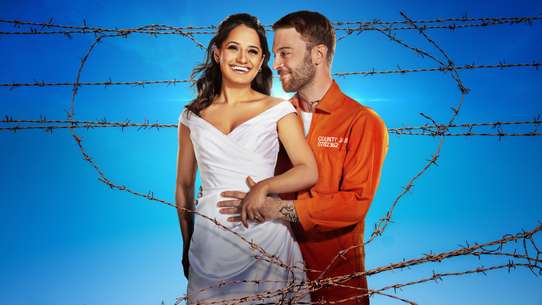 #17 - Dangerous Engagements
Season 2 - Episode 34 - Aired Oct 25, 2019
Lizzy stuns Daniel; Glorietta's mom faces off with her felon fiancé; Cheryl questions Josh.
45 votes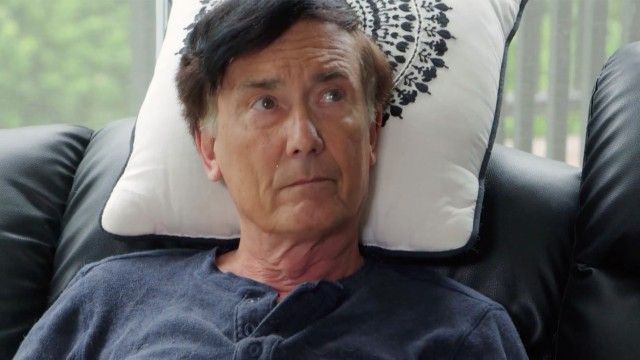 #18 - Life After Lockup: Players Get Played
Season 3 - Episode 48 - Aired Sep 17, 2021
Lisa catches Stan in a lie; Lacey makes a dangerous call; Brittany's confession stuns Marcelino; Nicolle hatches a plan to lure Daonte back; Ray breaks down over his shocking restitution; Kristianna reaches out to her estranged son.
21 votes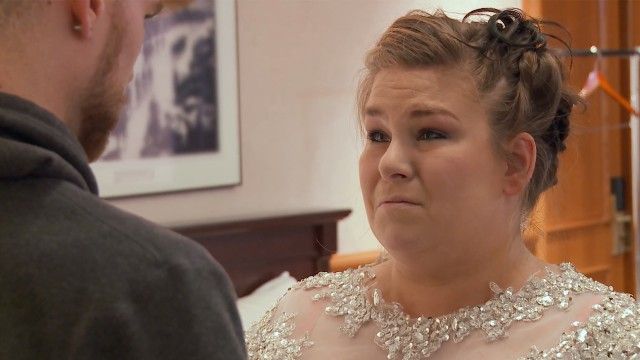 #19 - Life After Lockup: Put a Ring On It
Season 3 - Episode 54 - Aired Oct 29, 2021
Lisa hatches a plan for revenge while on a secret rendezvous; Shawn gets grilled by Sara's mom; Nicolle is faced with a big decision; Puppy shocks Amber with bad news; Kristianna loses it over her sister on her wedding day.
21 votes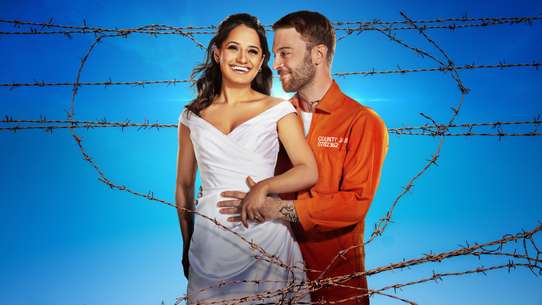 #20 - From Felon To Fiancé
Season 1 - Episode 1 - Aired Jan 12, 2018
Johnna plans wedding after Garrett's prison release, despite her dad's doubts. Andrea has a meltdown at her Mormon bridal shower! James' friend fears Alla's addiction past. Scott falls for hustler, Lizzie.
100 votes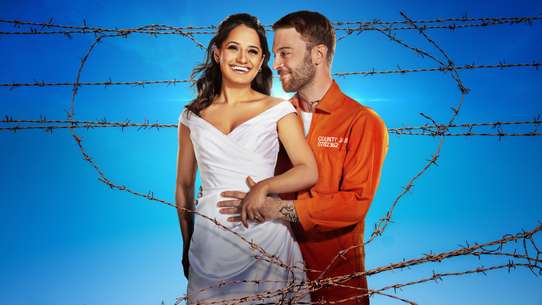 #21 - New Warden In Town
Season 1 - Episode 2 - Aired Jan 19, 2018
Garrett's guys' night spoils a sexy reunion; Johnna feels betrayed when she sees Garrett's true colors; James rushes to Alla following her release; Andrea has second thoughts; Scott spends $20,000 on his inmate fiancee.
98 votes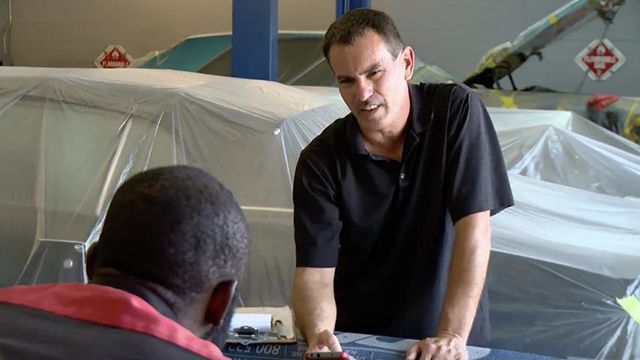 #22 - Life After Lockup: Secret Lives & Prison Wives
Season 3 - Episode 21 - Aired Dec 4, 2020
John's release spells trouble. A mother-daughter crime duo reunites. Shawn makes a shocking discovery. Michael's risky move may cost him. Brittany confronts her mom about her relapse. Quaylon loses it when his family pushes him to the edge.
31 votes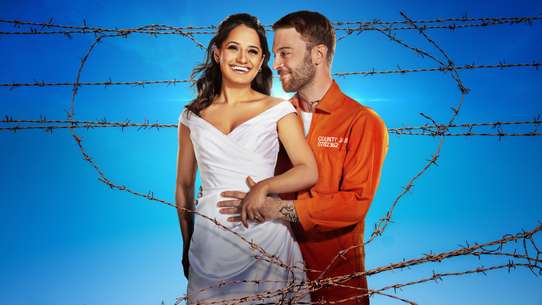 #23 - Secrets and Cellmates
Season 2 - Episode 5 - Aired Jan 4, 2019
Ex-con Michael juggles his wife and girlfriend; Lizzie gives Scott a makeover, but her daughter wants him out; Clint proposes the same day he meets Tracie; Caitlin and Matt move in with mother; Marcelino meets Brittany's bunkmate.
56 votes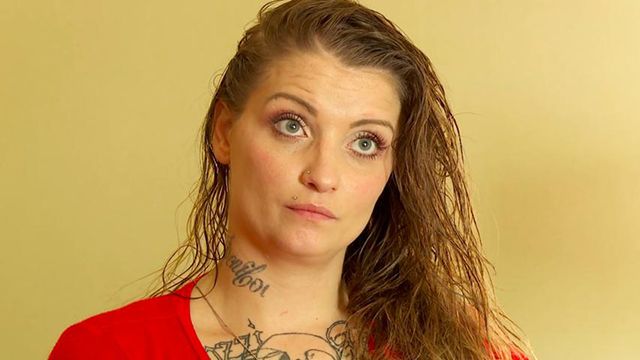 #24 - Two Body Bags
Season 3 - Episode 17 - Aired Nov 6, 2020
Shavel catches Quaylon in a lie. Dylan turns to another woman for help. Fugitive Kristianna wants to live it up before turning herself in. Shawn's proposal isn't the only bomb he has to drop on Destinie. Lindsey gets a visitor from her past.
39 votes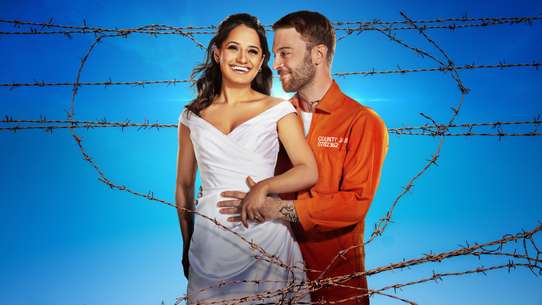 #25 - Life After Lockup: Manipulate The Manipulator
Season 2 - Episode 41 - Aired Jan 10, 2020
Michael faces Megan's father; Shane explodes; Tony ignites a firestorm; Sarah uncovers dirt.
35 votes