The Best Episodes of Lizard Lick Towing
#1 - Episode 14 9.33
Season 4 - Episode 14
Ron Shirley not only runs Lizard Lick Towing, he's also firevrand with his own style of unconventional language, epitomized as "Ronisms." Take a moment to hear the best and most outrageous of Ron's mad oratory.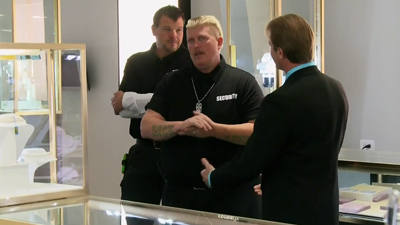 #2 - Episode 3 9.33
Season 3 - Episode 16
Ronnie is injured when his cousin Johnny botches a repo... and Cassie schemes to bilk money from Bobby's insurance-- but when Mayor Davis turns up, someone walks away in handcuffs.
#3 - Episode 10 9.00
Season 3 - Episode 23
Bobby goes too far when he confronts the man who broke into his house, and Krazy Dave attempts to single-handedly repo and 18-wheeler.
#4 - Episode 4 8.75
Season 3 - Episode 17
When the mayor Lizard Lick accuses Bobby of stealing, Amy does some detective work to prove his innocence.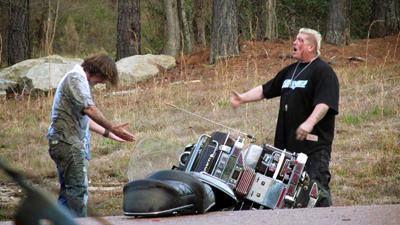 #5 - Episode 1 8.67
Season 3 - Episode 14
In the season premiere, Bobby is rushed to the hospital after a horrific car accident while Ron and Amy wait desperately for news of their friend's condition.
#6 - Episode 9 8.67
Season 4 - Episode 9
A Theft at the Lick lot leaves Ron and Amy with a big mystery to solve -- and all clues lead to Big Juicy.
#7 - Episode 8 8.50
Season 4 - Episode 8
Emotions run high when Ronnie goes head-to-head with a former bully.
#8 - Episode 5 8.50
Season 3 - Episode 18
With Bobby injured, Ron is forced to have Krazy Dave help with a repo during a turkey hunt.
#9 - Episode 10 8.50
Season 4 - Episode 10
The gang go after a car theif and deliver some Southern justice.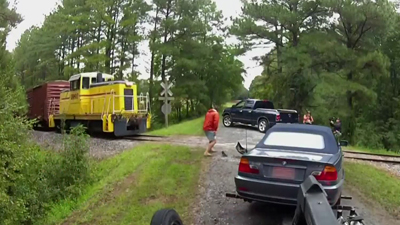 #10 - Episode 1 8.50
Season 3 - Episode 1
Ron deals with the aftermath of his hasty decision to sell Lizard Lick Towing: the new owner threatens to put the whole crew out of a job. But before the deal is done, Ron and Bobby go after one final repo -- and expensive sports car abandoned on train tracks that leaves Ron and Bobby in the path of an oncoming train.
#11 - Episode 3 8.22
Season 4 - Episode 3
Bobby confronts his past when he recieves an invite for a "Back to the 80's" party and is forced to face his past tormentors.
#12 - Episode 2 8.22
Season 3 - Episode 2
In this episode, the fate of Lizard Lick Towing is finally revealed! Can Ron Shirley find a legal loophole to hang onto his beloved business... or will Lars Dixon become the new owner and toss the Lizard Lick crew onto the street and into the unemployment line?
#13 - Episode 1 8.20
Season 4 - Episode 1
In the season premiere, Ron and Amy's repo competition takes a dangerous turn when Amy goes missing... while Bobby's fate is sealed when the judge rules his felony charges.
#14 - Episode 7 8.12
Season 4 - Episode 7
Ron and Bobby throw down in the middle of a scrap yard and later give a job to one of their debtors.
#15 - Episode 13 8.00
Season 4 - Episode 13
Ron's Business teeters on bankruptcy when his Dad threatens to vut ties... and Bobby is tempted to partner in a new big bucks venture.
#16 - Episode 2 7.91
Season 4 - Episode 2
Finding A Christmas tree takes a frightening turn when one of the Shirley Children goes missing in the woods... and Bobby plays Santa to a family in need.
#17 - Episode 6 7.78
Season 4 - Episode 6
Bobby confronts a female stalker on a hot first date.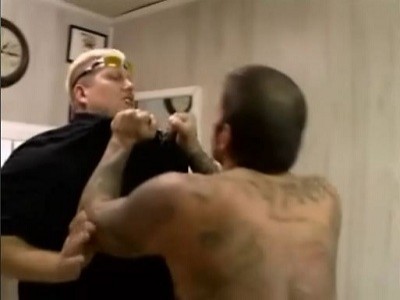 #18 - Episode 1 7.60
Season 1 - Episode 1
A dangerous tattooed man's car is targeted for repossession in the premiere of this series following a repo business in Lizard Lick, North Carolina.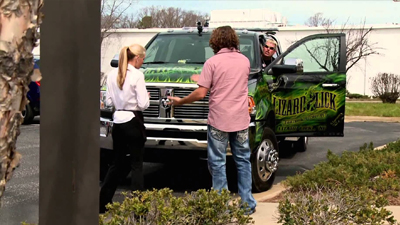 #19 - Episode 2 7.57
Season 3 - Episode 15
Cassie reveals a shocking secret to Bobby, while cousin Johnny tackles a repo that goes horribly wrong.
#20 - Episode 11 7.57
Season 4 - Episode 11
In this brand new special, the Lizard Lick crew is taking a behind-the-scenes tour of their hometown, Lizard Lick. Ron,Amy and Bobby will visit their favorite hang-outs and hide-outs-- and introduce us to family & friends (and a few tall tales) along the way!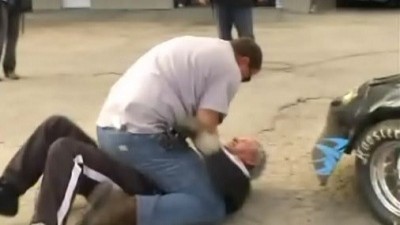 #21 - Episode 5 7.50
Season 1 - Episode 5
Ron and Bobby head to a stock car track to repossess a flatbed and truck from a racecar driver.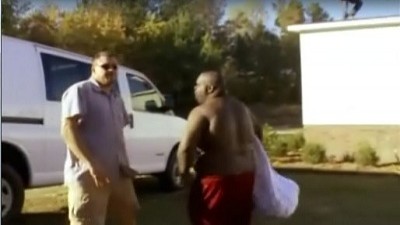 #22 - Episode 2 7.46
Season 1 - Episode 2
Ron & Bobby must repossess a car from a guy who opens fire on them. Amy takes to the streets to retrieve a cable van. Ron's dog is taken by an angry repossessee.
#23 - Episode 5 7.43
Season 4 - Episode 5
The Lizard Lick crew reval a life changing surprise for a homeless mother and her kids.
#24 - Episode 12 7.29
Season 4 - Episode 12
Juicy's job is on-the-line when a car gets stolen from the Lick.
#25 - Episode 4 7.00
Season 4 - Episode 4
Amy is boiling mad at Bobby for hurting Big Juicy's feelings when he dumps her for another woman,and the Lizard Lick crew rally to help a single mother living out of her car.