The Best Episodes of Late Show with David Letterman
Last Updated: Nov 30, 2018
"Late Show with David Letterman" is an hour-long weeknight comedy and talk show broadcast by CBS from the Ed Sullivan Theater on Broadway in New York City and is produced and hosted by David Letterman. The show's music director and bandleader of the house band, the CBS Orchestra, is Paul Shaffer. The head writers are brothers Justin Stangel and Eric Stangel. The announcer is Alan Kalter, who replaced Bill Wendell as announcer in 1995. The show airs at night, but is recorded the afternoon of the broadcast.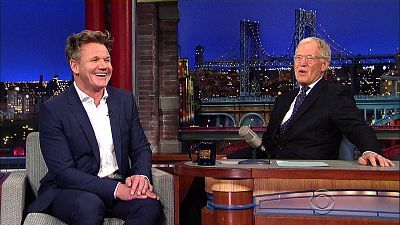 #1 - Gordon Ramsay, Adam Devine, St. Paul and the Broken Bones
Season 22 - Episode 67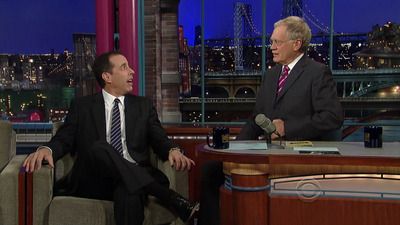 #2 - Jerry Seinfeld, Colin Firth
Season 17 - Episode 234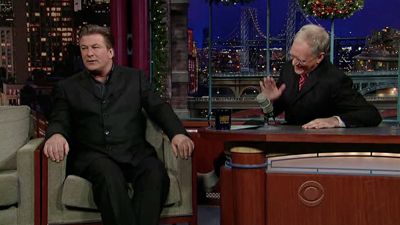 #3 - Alec Baldwin, Jay Thomas, Darlene Love
Season 17 - Episode 65
Alec Baldwin gets intimidated by an acting legend. Also: Jay Thomas returns and Darlene Love sings "Christmas (Baby Please Come Home).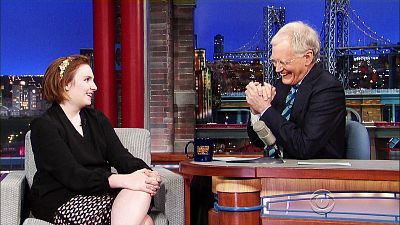 #4 - Lena Dunham, Bobby Cannavale, Andy Kim with Kevin Drew
Season 22 - Episode 98
#5 - Show #0001 - Bill Murray, Tom Brokaw, Paul Newman, Billy Joel
Season 1 - Episode 1
Tom Brokaw shows up to take back some NBC "intellectual property;" Dave shows off the renovated Ed Sullivan Theater and chats with Bill Murray.
Writers:
#6 - Reese Witherspoon, Nathan Lane, Mumford & Sons
Season 22 - Episode 127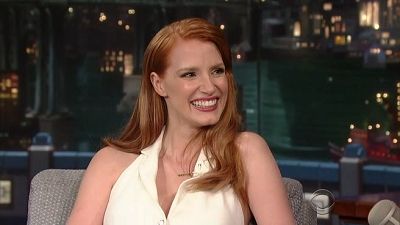 #7 - Jessica Chastain, Lenny Marcus, Foo Fighters
Season 22 - Episode 29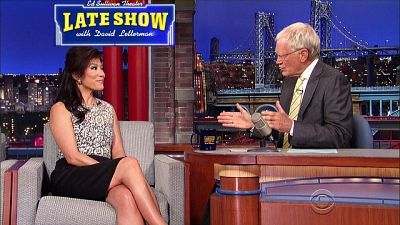 #8 - Luke Wilson, Julie Chen, Lee Brice
Season 22 - Episode 1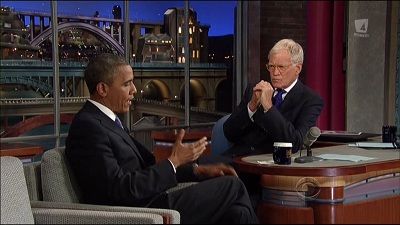 #9 - President Barack Obama
Season 19 - Episode 124
President Barack Obama discusses the comments made by Mitt Romney in a recently released video. Dave wants to keep the vacant chair vacant . . . . just in case the President wants to speak to it. Dave and the President talked about the Conventions, the deficit, jobs, the divisiveness in politics, beer in the White House, the Romney tape, and the troubles in Libya, Egypt, and the Middle East.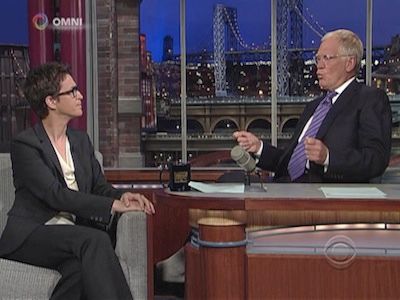 #10 - Rachel Maddow, Rose Byrne, Gavin Harrison
Season 18 - Episode 115
Dave welcomes talk show host Rachel Maddow and actress Rose Byrne also a drum solo by Gavin Harrison.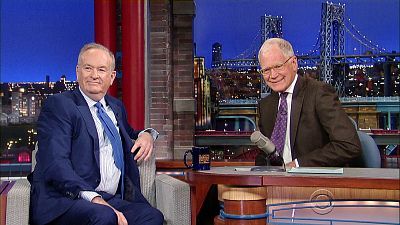 #11 - Bill O'Reilly, Aubrey Plaza
Season 22 - Episode 104
#12 - Show #0002
Season 1 - Episode 2
Dave's worst moment on last night's debut: his fake tooth fell out (the video is repeated several times in slow motion); a four-year-old geography expert and cheese lover names states on a U.S. map.
Writers: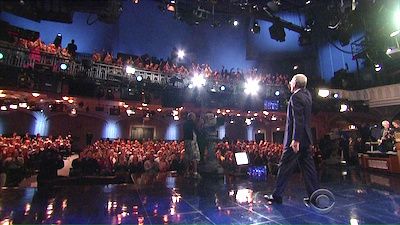 #13 - The Final Late Show with David Letterman
Season 22 - Episode 138
6,028th broadcast
Watch on Amazon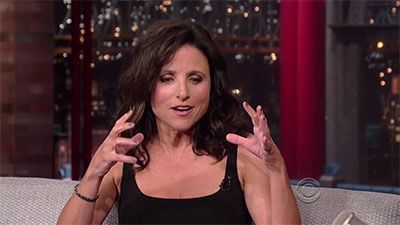 #14 - Julia Louis-Dreyfus, Simon Amstell, David Gray
Season 21 - Episode 109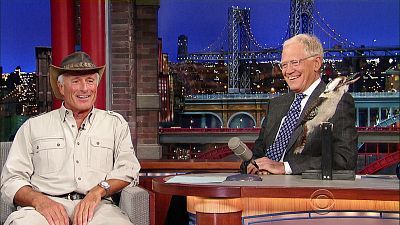 #15 - Jack Hanna, John Fogerty, John Popper
Season 22 - Episode 123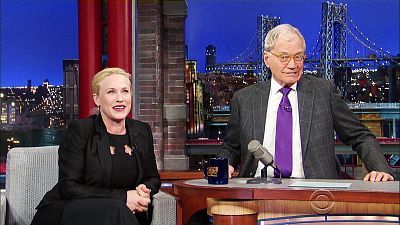 #16 - Patricia Arquette, Will Butler
Season 22 - Episode 96
#17 - Louis C.K.; Hugh Evans; John Legend
Season 20 - Episode 111
Comedian and star of "Louie", Louis C.K.; from The Global Citizen Festival, humanitarian Hugh Evans; musical guest John Legend.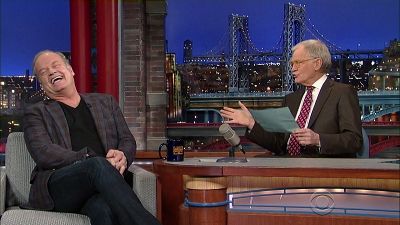 #18 - Kelsey Grammer, Stevie Wonder
Season 22 - Episode 97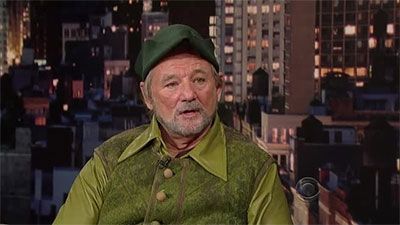 #19 - Bill Murray; Eagulls
Season 21 - Episode 19
From "The Monuments Men", actor/comic Bill Murray; musical guests Eagulls.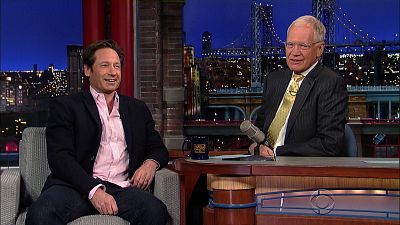 #20 - David Duchovny, Josh Gad, Houndmouth
Season 22 - Episode 107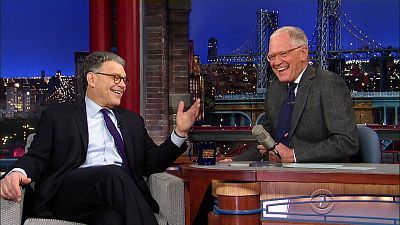 #21 - Sen. Al Franken, Billy Eichner, David Sanborn
Season 22 - Episode 108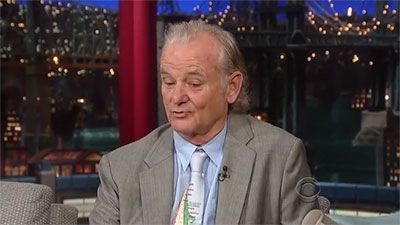 #22 - Bill Murray, Martha Stewart, Lady Gaga
Season 21 - Episode 50
#23 - Scarlett Johansson, John Mellencamp, Todd Rundgren
Season 22 - Episode 121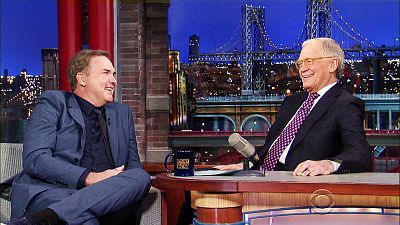 #24 - Norm MacDonald, Theo James
Season 22 - Episode 102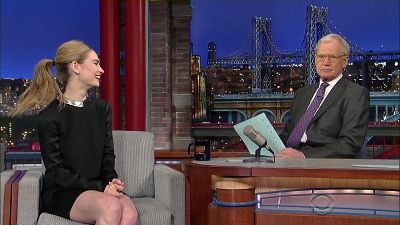 #25 - Kevin Spacey, Lily James, Alabama Shakes
Season 22 - Episode 95