The BEST Episodes of Ladies versus Butlers!
Every episode ever - ranked by fan votes!
Last Updated: Jul 14, 2019
Hino Akiharu lost his parents when he was small and was adopted into his uncle's family. But he noticed his uncle is after the inheritance of his parents, so he decides to enter a boarding school, Hakureiryou high school. However his delinquent boy-like appearance frightens the girls, who make up the majority of the students. Being unable to get along with the classmates, Akiharu meets his childhood girlfriend Saikyou Tomomi.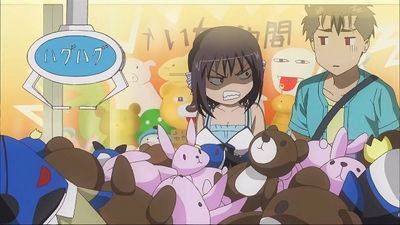 #1 - Date? Versus Chaste!
Season 1 - Episode 9
After witnessing Selenia kissing Akiharu, Tomomi's feelings for Akiharu reaches a breaking point. Tomomi invites Akiharu to take her on a date, while Selenia spies on their little affection around in town. By the end of the day, Tomomi and Akiharu talk about their childhood conflicts that Akiharu confirms he wanted to be her "bride".
10 votes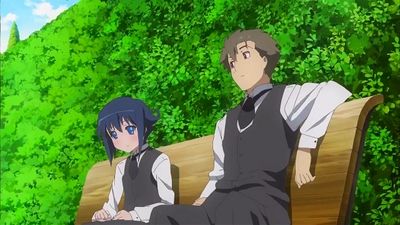 #2 - Love Letter Versus Rhapsody
Season 1 - Episode 10
Kaoru discovers a love letter for her and is now in a predicament, whether confessing her true feelings or exposing her true gender. So Akiharu and the boys try to give her their own excellent advice.
7 votes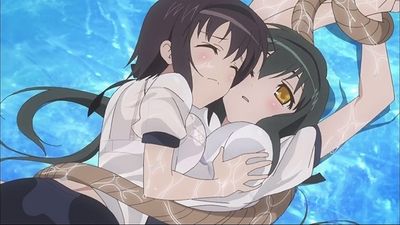 #3 - Lady x Lady!!!
Season 1 - Episode 11
Having another usual day of butler duties, Pina then gives Akiharu passport tickets to a special waterpark "Try Aqualand" as a gift. Tomomi and Selenia confront each other about their affections for Akiharu. Principal Kaede announces for the annual sports day, that the girls use as an opportunity to decide who goes with Akiharu since he only haves two tickets.
8 votes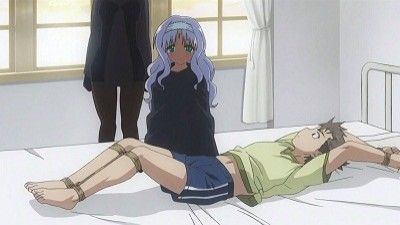 #4 - Lady Versus Virgin?
Season 1 - Episode 4
Akiharu accidentally sees Ayse Khadim's naked skin! Due to her family's customs Akiharu is force to engage her. That is unless either Selenia or Tomomi can something about it.
15 votes
#5 - Summer Versus Skandal
Season 1 - Episode 8
Selenia finally got her chance into having Akiharu accept her partnership for the next practical exam. Only this time, she drags him to a vacation household of hers, where the maids there tease Selenia's relationship with Akiharu that apparently leads to a "summer of love".
10 votes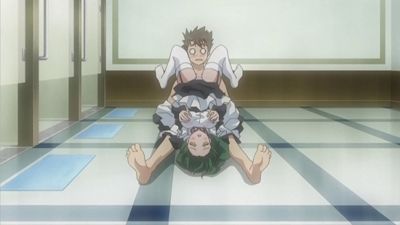 #6 - Lady Versus Lady!
Season 1 - Episode 2
Akiharu has a hard time on his first day training to be a butler, getting to know the other servant and upper classmates, and their eccentric personalities.
18 votes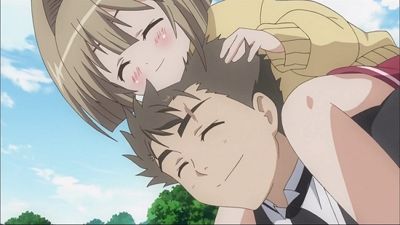 #7 - Guard Versus Lady?
Season 1 - Episode 3
For today's practical exam to prove one's faithfulness, Tomomi has Akiharu accept her partnership, and gives him an unusual task in following Mimina Ōsawa around, an artist who has been hospitalize most of her life.
17 votes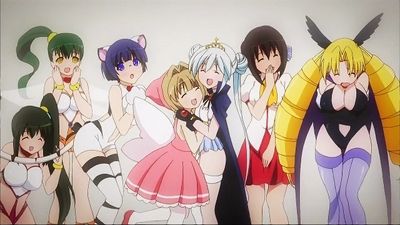 #8 - Lady Versus Magical
Season 1 - Episode 7
Meeting Pina Sformklan Estoh, an anime otaku princess makes her move, much to Principal Kaede Tenjōji's enthusiasm. Suggesting, Akiharu and Tomomi for assistance in helping to create a fabulous doujinshi of hers, she recommends them to finding suitable candidates for a cosplay photo gallery.
10 votes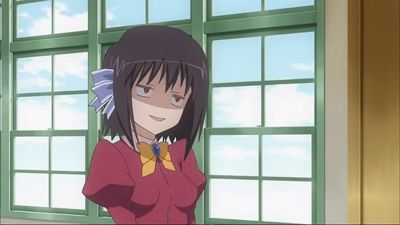 #9 - Lady Versus Lady!!
Season 1 - Episode 5
Upon seeing the score result for an exam, Selenia and Tomomi remark their days since their first year meeting at Hakureiryō Academy, where they eventually become rivals to see who's the most diligent and growing lady. Meanwhile, the academy's water system goes out-of-order, and have to use a indoor natural hot spring for the time being, where the servants and uppers are getting into perversions.
13 votes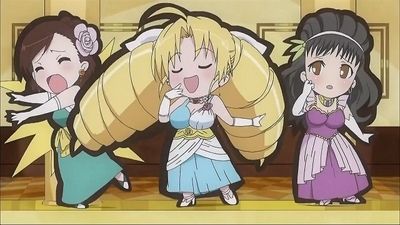 #10 - Secret Versus Boy?
Season 1 - Episode 6
Akiharu's roommate Kaoru Daichi, who in reality is a cross-dressing girl because of her father's strict desires, has an uncomfortable time cooperating with Akiharu. Though, Kaoru has a chance to be girl for one day at an upcoming ball for cross-dressing students.
11 votes
#11 - Boy Versus Lady
Season 1 - Episode 1
A suspicious-looking boy, Akiharu Hino, transferred to Hakureiryō Academy, a boarding school once known for only high-class young ladies. However upon his arrival, he encounters Selenia Iori Flameheart who accuses him a delinquent and causes uproar throughout the campus, until Akiharu meets his wicked childhood friend Tomomi Saikyo who clears the misunderstanding by telling everyone an embarrassing future goal of Akiharu's.
25 votes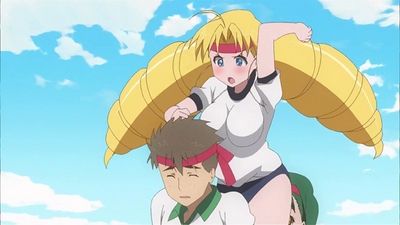 #12 - Lady x Butler!
Season 1 - Episode 12
Racing through the sport match, as the game begins to reach its climax between Selenia versus Tomomi, who will win? Selenia? Tomomi? Or just deal with Akiharu's density in understanding a lady's heart?
9 votes