The Best Episodes of Klovn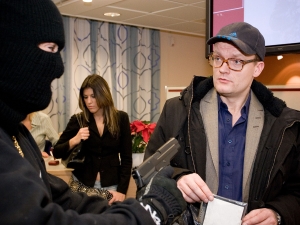 #1 - The Summer House 8.88
Season 2 - Episode 10
Casper, Frank, Iben and Mia are going to a summer house.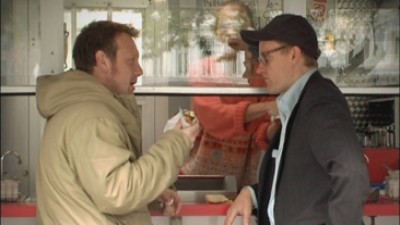 #2 - Bye Bye Bodil 8.87
Season 2 - Episode 2
Bodil has suffered major brain damage due to a giant olive. Though Frank has a hard time being around people with severe brain injuries, he helps Pivert transfering Bodil to a treatment facility. Casper explains that oral sex and being able to recite the alphabet has nothing to do with each other and declares that he once have had sex with a mentally retarded (sic!).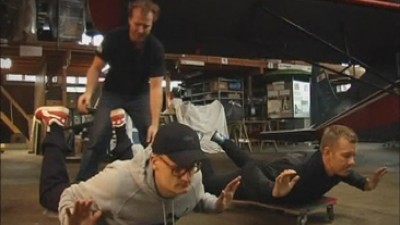 #3 - Aarstiderne 8.67
Season 1 - Episode 9
Mia and Frank return from holiday to find that Aarstiderne has delivered boxes of fruit to their door.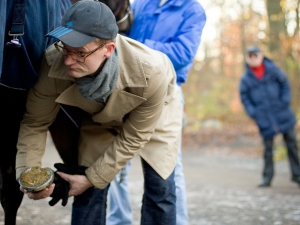 #4 - Biggie Blackie 8.43
Season 3 - Episode 6
Casper and Frank have entered the horse-racing business and invested in a race horse called Biggie Blackie.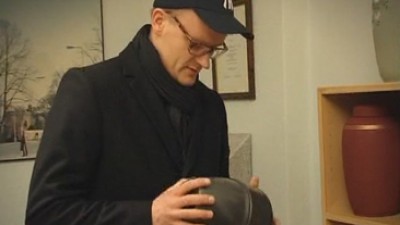 #5 - Bye Mom! 8.43
Season 1 - Episode 10
Frank is busy before going to a boys' lunch at Casper's as he has to move his mother's urn.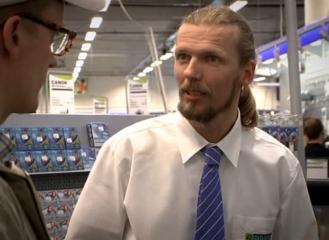 #6 - Yummy 8.40
Season 6 - Episode 1
Frank and Mia's life has stagnated, and Casper has buried himself under the cover of depression.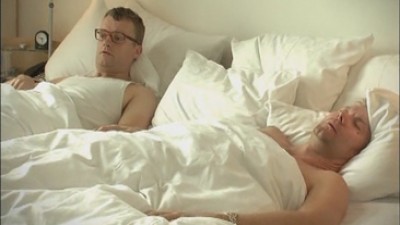 #7 - The Rosé Curse 8.37
Season 3 - Episode 1
Casper has left Iben and moved to a hotel.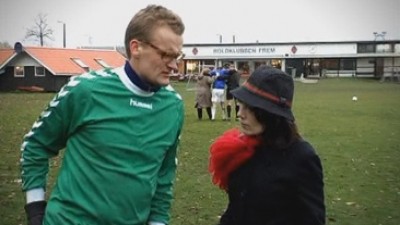 #8 - Size 10 8.33
Season 1 - Episode 8
Casper's celebrity soccer team is beset by cancellations in the lead up to an important match.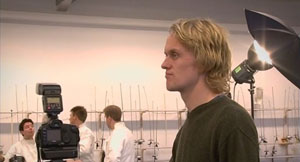 #9 - Listen, Frank 8.17
Season 5 - Episode 7
Frank and Mia are going to China.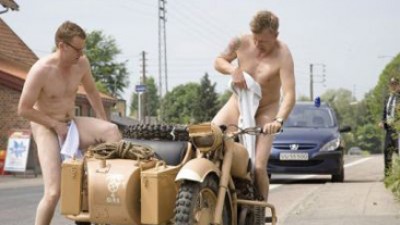 #10 - Home to Dad 8.13
Season 4 - Episode 2
Frank and Casper are visiting Frank's childhood home.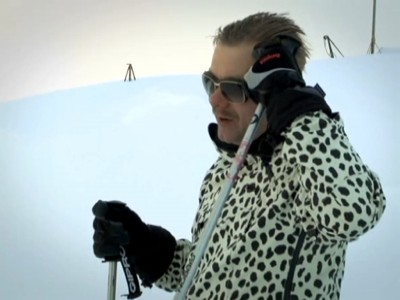 #11 - False S*** Alert 8.00
Season 6 - Episode 10
Frank, Mia, Casper and Iben have gone skiing at New Year's when they bump into Pivert and Bodil.
Directors: Mikkel Nørgaard, Niels Gråbøl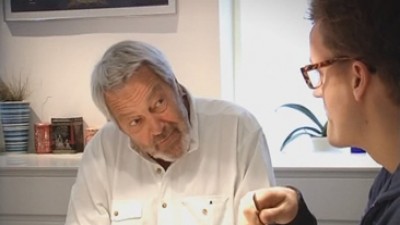 #12 - Father's Last Wish 8.00
Season 1 - Episode 7
Frank has his phimosis checked. He insists on being at Mia's next gynecological checkup. Frank's father comes to visit, and pressures Frank to help him with a peculiar job.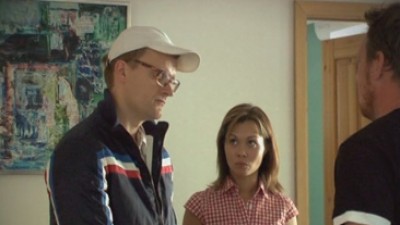 #13 - The Ambassador 8.00
Season 2 - Episode 7
Frank and Mia are buying a new sports car.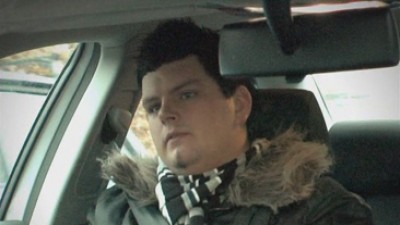 #14 - The Kennedy of Gays 7.83
Season 3 - Episode 8
Klaus Bondam is helping make Frank's road a low-speed road, but suddenly the police become involved and Frank's obstinacy, yet again, sets everything on the road to disaster.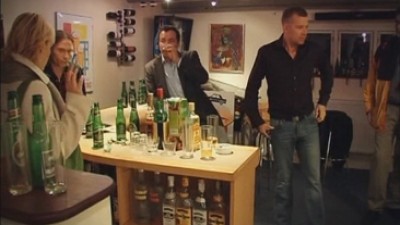 #15 - Godfather of Drugs 7.73
Season 1 - Episode 5
Mia, Iben and Bodil take a weekend trip and Casper invites Michael Glick and Steen Jørgensen from Black Sun to a guys night. During heavy alcohol consumption, it is decided that Steen Jørgensen must obtain a few grams of "The Godfather of Drugs": heroin. Iben comes home unexpectedly early, and Frank has problems with a Greenlandic police officer.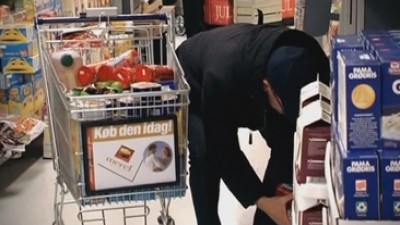 #16 - The Butler 7.69
Season 1 - Episode 3
Michael Glick becomes a father, and celebrates with a stag night. Frank hires a stripper and gets nicknamed Pat-man. Frank is upset that Mia never buys enough bacon when she goes shopping. In response, she makes Frank do the shopping. Frank borrows a fillet from his new neighbor. Carøe's child does not look like him, and Casper has a wheat allergy, which results in violent and erratic mood swings.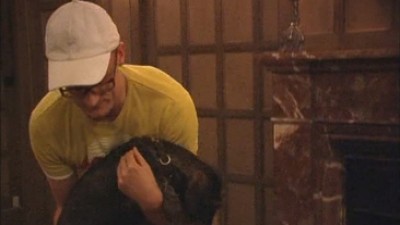 #17 - Don't Lift the Dog 7.67
Season 1 - Episode 6
Frank meets, by chance, his childhood sweetheart in a dumpster in search of a gold watch. Casper is appalled that Frank once dated someone who fell so far. She invites Frank and Mia for dinner. They arrive with half a roast pork as a gift, and it develops into an embarrassing affair.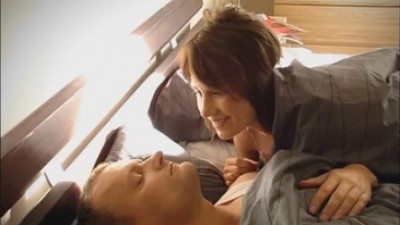 #18 - The Fifth Anniversary 7.63
Season 1 - Episode 1
Frank forgot Mia and his fifth anniversary and instead planned to go to a monster truck rally with Casper. Unfortunately, Iben's grandmother fell critically ill, throwing a wrench into Frank and Casper's plans. Casper's friend John Zoffman have a severe back injury. Frank falls out of a photographer's wheelchair, and a small irreplaceable shrine from Iben's childhood pictures disappears. Everything is of course Frank's fault.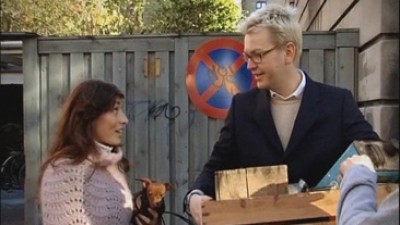 #19 - Dalai Lama 7.62
Season 1 - Episode 4
Casper and Frank are close to closing a contract with Low Power. When Palle goes on a date with Szhirley (Joker's ex-girlfriend) Frank allows him to borrow his beloved suit jacket; major consequences follow. When Mia gets a visit from an old friend, Frank finds it extremely difficult to deal with her ​​past. It turns out that Palle know Mia's friend from the "good" old days.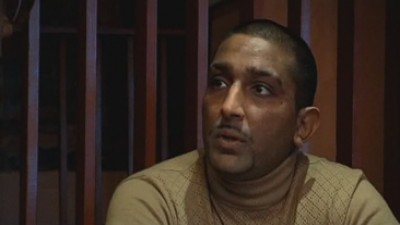 #20 - The New Danes 7.57
Season 1 - Episode 2
Jarl Friis Mikkelsen is working with Casper on a relaunch of the TV series "Matador" as a cartoon. Frank argues with the Pakistani Import/Export man in the next office because he plays ethnic music loudly, which could affect Casper and Jarl's project. Mia enlists Frank to collect for the Red Cross, but the joy of helping others will soon be replaced by irritation.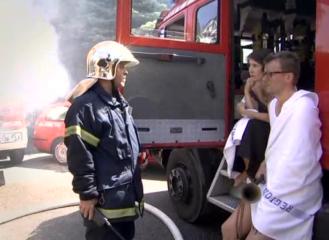 #21 - Rush Shoes and the Egg 7.57
Season 6 - Episode 3
Mia wants a new chair, but Frank doesn't see any reason in investing in expensive furniture.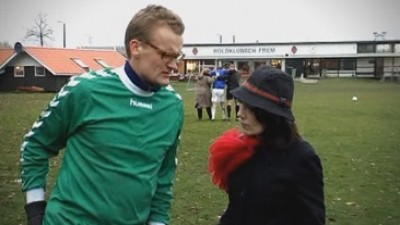 #22 - Carøe's Christening 7.56
Season 2 - Episode 8
Unfortunately, Frank's penis plays a central role at Carøe's christening.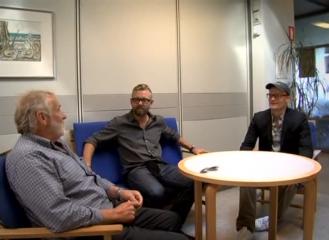 #23 - The Bispebjerg Trick 7.50
Season 6 - Episode 7
Frank and Mia are looking at a house.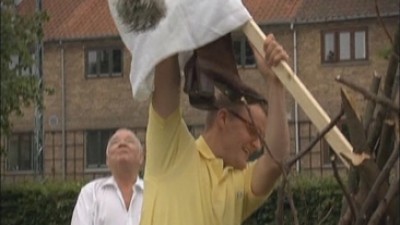 #24 - Midsummer Eve 7.40
Season 4 - Episode 3
Frank is celebrating Midsummer Eve with his parents-in-law, who for a long time have suspected that Frank is the cause of Mia's childlessness.