The BEST Episodes of Kath & Kim (US)
Every episode ever - ranked by fan votes!
Last Updated: Apr 2, 2021
Kathleen "Kath" Day is the mom, a foxy, 40-something divorcée who finally has time for herself and her valiant search for love. Her daughter, Kimberly "Kim" Day-Fattibene, is in her mid 20's but dresses like a child, constantly eating as a way to console herself, and is obsessed with celebrities. When Kim decides to move back home after separating from her husband, Craig, who works at a Best Buy, Kath reluctantly agrees -- but to Kim's chagrin, Kath is not about to cater to her every whim as she has in the past. Also making their lives complicated are their significant others. Carl Rutter, Kath's boyfriend, is a decent but dorky man in his mid 40's who owns a sporting goods store and has a difficult time getting along with Kim. As Kim's husband, Craig has his hands full trying to deal with her dominating personality, which explains their separation.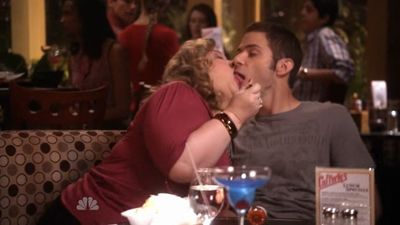 #1 - Sacrifice
Season 1 - Episode 8 - Aired Dec 4, 2008
The stress from wedding planning is taking its toll on Kath and giving her insomnia. Phil suggests that Kath visit his life coach and spiritual adviser Athena Scooberman (guest star Maya Rudolph). Kath agrees and is quickly taken with Athena and her teachings, but Phil soon realizes that his advice may have been a big mistake. Meanwhile, Kim must pay her outstanding parking tickets in order to get a boot removed from her car. Instead of paying the price, she asks Craig to help her get out of the bind no matter the cost.
3 votes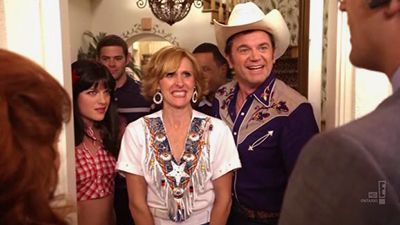 #2 - Idols
Season 1 - Episode 12 - Aired Feb 5, 2009
Kath and Kim both try to impress the judges of a contest in which the winner receives a dinner with Wynonna Judd, but things don't exactly go as planned. Meanwhile, Craig and Derrick work on writing a country song.
3 votes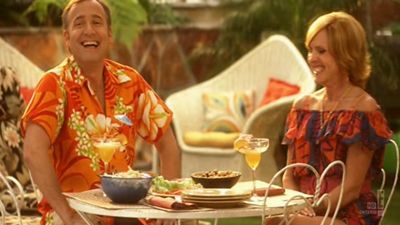 #3 - Jealousy
Season 1 - Episode 6 - Aired Nov 13, 2008
Kath feels jealous when Phil's best friend Sandy visits. Meanwhile, Craig begins to stand up to Kim and her endless requests.
3 votes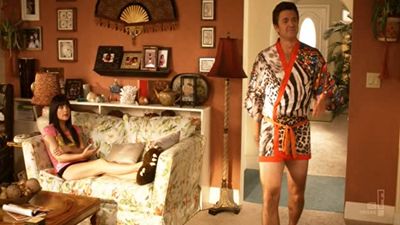 #4 - Old
Season 1 - Episode 3 - Aired Oct 23, 2008
Kath can't wait to start planning her big wedding day to Phil but starts to feel insecure when Kim says she might be too old to have an extravagant wedding; Kim thinks her estranged husband is having an affair.
4 votes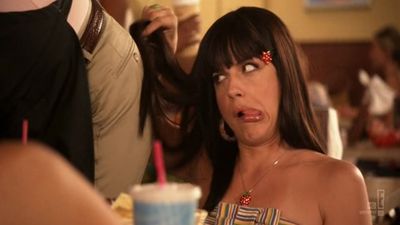 #5 - Gay
Season 1 - Episode 7 - Aired Nov 20, 2008
Kath suspects Kim might be a lesbian after Kim's special connection with their cable lady.
4 votes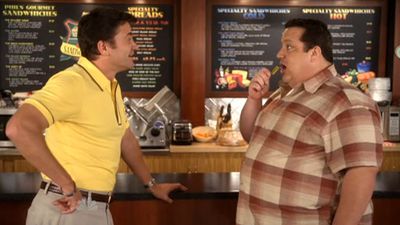 #6 - Florida
Season 1 - Episode 10 - Aired Jan 8, 2009
Kim receives Kath's support when she decides to become a TV news anchorwoman. Elsewhere, Craig has Phil's car towed away by the police after he accidentally hits it with his vehicle.
3 votes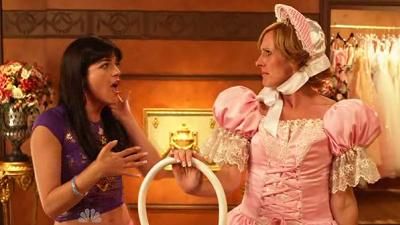 #7 - Money
Season 1 - Episode 4 - Aired Oct 30, 2008
Kim embarks on a new business venture, but finds her plans hampered when Craig refuses to provide the funding. Also, Phil and Kath plan a romantic evening, but those plans are also quickly spoiled.
3 votes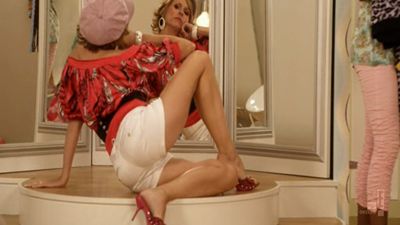 #8 - Dating
Season 1 - Episode 5 - Aired Nov 6, 2008
Kath grows paranoid when she thinks that Phil is keeping secrets from her. Meanwhile, Kim decides that she will not get back together with Craig until he gets rid of his dog. To teach him a lesson, Kim joins her friend Tina in speed dating.
3 votes
Writers:
Wil Calhoun/Liz Astrof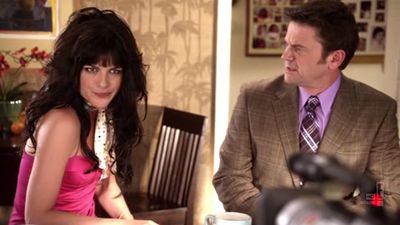 #9 - News
Season 1 - Episode 11 - Aired Jan 22, 2009
Kim decides to take the position as a news anchor for a local television station. Craig gets in an accident with Phil's car which escalates once the police get involved.
4 votes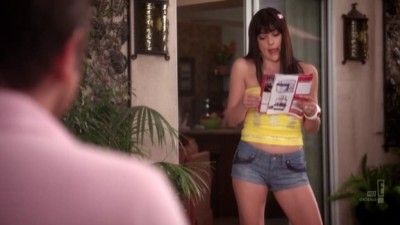 #10 - Celebrity
Season 1 - Episode 13 - Aired Feb 12, 2009
Kath is inspired by a local celebrity to try out for a part in Cats. Kath seeks out Athena's spiritual advice to prepare herself for fame. Elsewhere, Kim gets a new job working at Phil's sandwich shop.
3 votes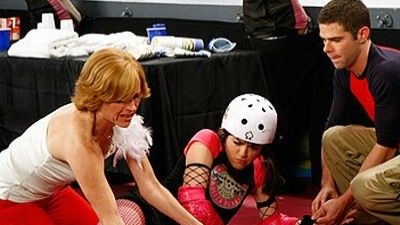 #11 - Competition
Season 1 - Episode 14 - Aired Feb 19, 2009
Kath makes a startling discovery when its revealed that she is still married and seeks her ex-husband to make their divorce final. Meanwhile, when Kim meets up with a tough roller derby skater, she believes she has found her calling.
3 votes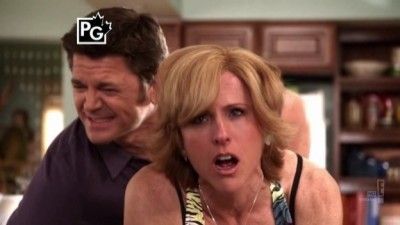 #12 - Bachelorette
Season 1 - Episode 16 - Aired Mar 5, 2009
28 votes
#13 - Friends
Season 1 - Episode 9 - Aired Dec 11, 2008
Phil and Kath invite the security guard from the mall and his wife to a Christmas party in an attempt to develop more "couple" friends. Meanwhile, Craig and Kim are having trouble holding on to a friend.
3 votes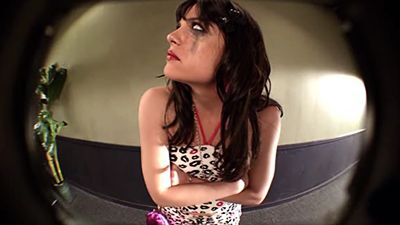 #14 - Home
Season 1 - Episode 17 - Aired Mar 12, 2009
Kath has asked Phil to move into her home, which she just happens to be fixing up for the Parade of Homes. Meanwhile, Kim is upset to learn that Craig has forgotten their anniversary of their second date, which is really all in his plans of getting her back.
2 votes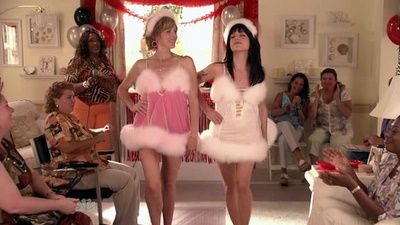 #15 - Desire
Season 1 - Episode 15 - Aired Feb 26, 2009
Eager to push Kim into a career, Kath decides to support her daughter's latest endeavor of hosting lingerie parties. Meanwhile, Craig undergoes a makeover by Phil in an attempt to win back Kim's affections.
3 votes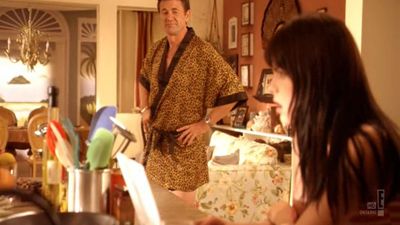 #16 - Love
Season 1 - Episode 1 - Aired Oct 9, 2008
Kim, a self-absorbed princess recently separated from her husband, decides to move back home, putting a damper on Kath's new romance with a sandwich shop owner named Phil.
9 votes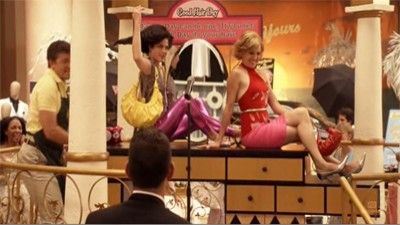 #17 - Respect
Season 1 - Episode 2 - Aired Oct 16, 2008
Kath tries to put her business on the map; Craig finds a new job, but Kim's antics get him in trouble on the first day of work.
5 votes