The BEST Episodes of Hungry Heart Wild Striker
Every episode ever - ranked by fan votes!
Last Updated: Dec 8, 2021
Kano Kyosuke has lived his life in the shadow behind his older brother Seisuke, who is a professional soccer player. After giving up soccer, He finds himself tricked back into the game again by fellow high school students. Were we follow the Ups and Downs Of his dream to become a professorial soccer player.
Watch Now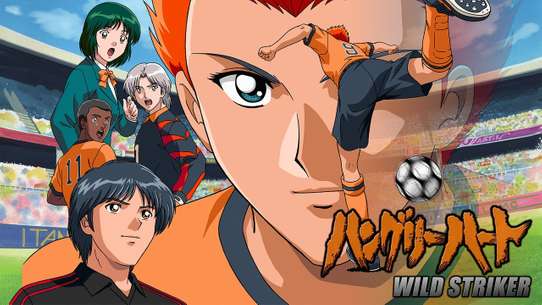 #1 - Thank you... Coach!
Season 1 - Episode 2 - Aired Sep 18, 2002
Kyosuke is now the coach of the female soccer team of Akanegaoka. As a first training, he puts the girls to grab all the rocks and herbs of the field from the first line of goal to the other one. With this task, the girls of the team, eventually leaves the team and only Miki stays until the end. With this task and a thanks from Miki, Kyosuke realizes that he still loves soccer and with the help of Mori, he decides to play again soccer and he decides to join the male soccer team of Akanegaoka.
2 votes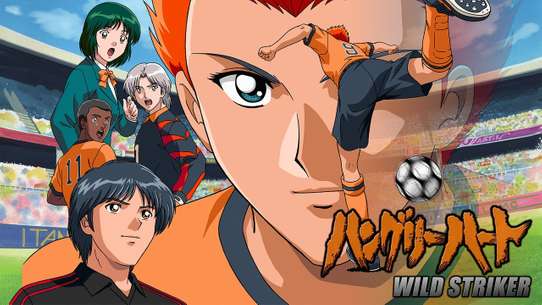 #2 - Come back soon, Kanou Kyosuke!
Season 1 - Episode 52 - Aired Sep 10, 2003
Kyosuke is playing in the sub 22 japanese team, along with Kamiyama, Kagami and the Fujimori brothers in a game against Cameroon. After a while, Kyosuke is offered to play in Amsterdam, the best soccer team in Holland. After he talks with Miki, Kyosuke decides to leave Akanegaoka, and with the support of his teammates, Kyosuke set off to Holland, hoping to improved his game style.
5 votes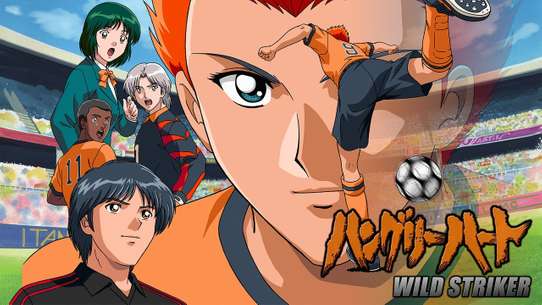 #3 - You're... Kyosuke?
Season 1 - Episode 1 - Aired Sep 11, 2002
Kyosuke Kanou is a 16 years old boy, and he is on the first year of Highschool in Jyojo Akanegaoka. When he is in the street with his friends, he fights a couple of thieves and when they are running away, they push a little kid lover of soccer. This incident makes Kyosuke to show his skills at soccer shooting the ball that the kid dropped. This incident was watched by Mori and Miki, two persons that goes to the same highschool of Kyosuke. The next day, Kyosuke is asked by Miki to be the coach of Akanegaoka' female soccer team for a week, and Kyosuke accepted. Now, Kyosuke has to face the soccer one more time.
3 votes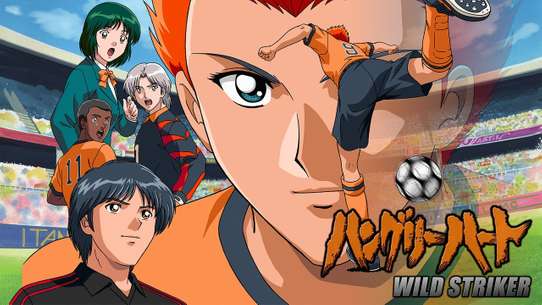 #4 - I'm Not Gonna Lose!
Season 1 - Episode 3 - Aired Sep 25, 2002
Kyosuke finally joins Akanegaoka' s soccer team where he meet Rodrigo and Sakai, and to prove his skills he challenges Kamata and Sako, the captains of the team to a friendly game but a one price, the loser has to run 100 laps around the field. Will Kyosuke wins the bet? or is he going to run 100 laps?
3 votes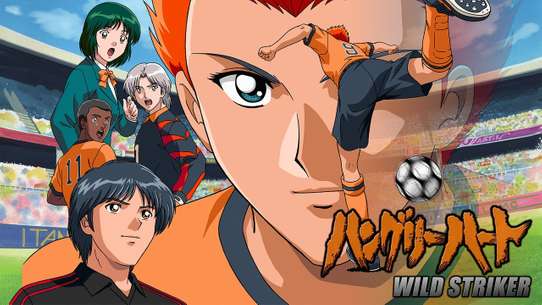 #5 - Don`t underestimate Soccer!
Season 1 - Episode 7 - Aired Oct 23, 2002
Rodrigo' game style has Ichikawa upset and they have a fight between them. After that Murakami challenges Rodrigo to play with Kamata and beat his defense.
3 votes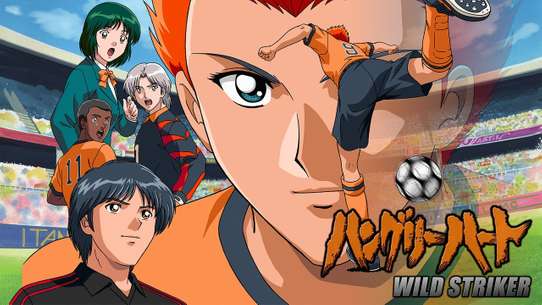 #6 - I'll Never Give Up My Position!
Season 1 - Episode 8 - Aired Oct 30, 2002
Sakai realized that he has a weakpoint, during a practice of shoots with Murakami the coach. Then, later that night he practices with Rodrigo and Kyosuke and then, he remembers the reasons of his weakpoint, an accident when he was a child. The next day, Sakai has to prove Murakami that he is the best goalkeeper and that he is not gonna give up his position.
3 votes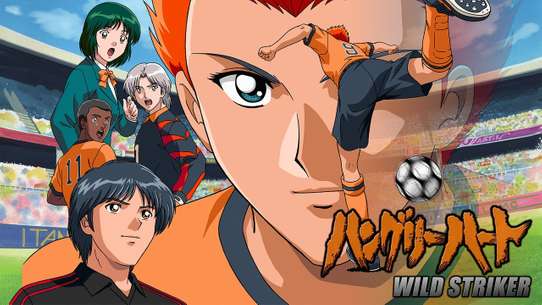 #7 - This Is It! I Can't Take It Anymore!
Season 1 - Episode 16 - Aired Dec 25, 2002
Ichikawa gets angry with Rodrigo' gamestyle and he is not gonna take it anymore. He tells Sako and Kamata and they try to calm him down for a moment. Meanwhile, Miki finds out about Rodrigo' injury and he tells her to not say anything about it. With this condition, Can Rodrigo play the next game well?
3 votes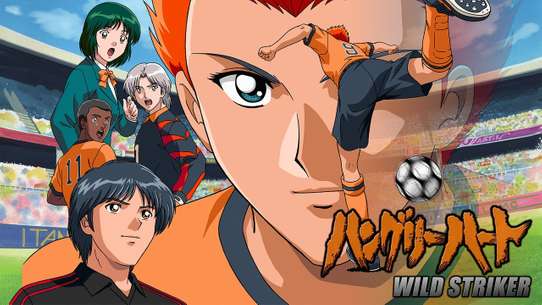 #8 - Hesitating is so unlike you!
Season 1 - Episode 20 - Aired Jan 29, 2003
Kyosuke receives a letter from his brother, Seisuke Kanou.
3 votes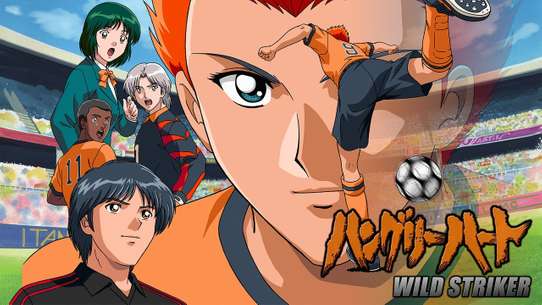 #9 - I've Been Waiting for This!
Season 1 - Episode 26 - Aired Mar 12, 2003
The interhigh regional tournament has finally begins, and with new uniforms Akanegaoka is determined to win and advance to the semifinals. In the semifinals they are playing against Ryosei, but this time, Furuki is after Sakai' s weakpoin
3 votes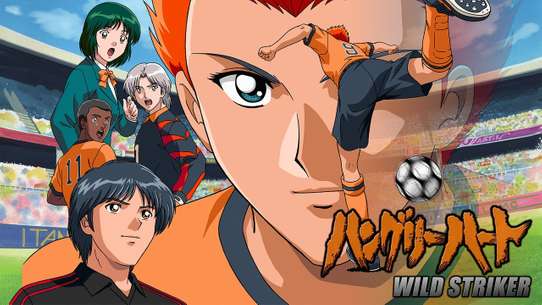 #10 - You`re 10 Years Too Early... Bird Nest Head!
Season 1 - Episode 34 - Aired May 6, 2003
Three new students joins the team of Akanegaoka. Kiba, a forward, Shinkawa a mid-forward player and Muroi a defender. These tree students challenge the team of Akanegaoka to a game to decide the new main players, just like Kyosuke did in the past. But they also has another, Kiba wants to take Kyosuke' position of the team. Can he do that?
3 votes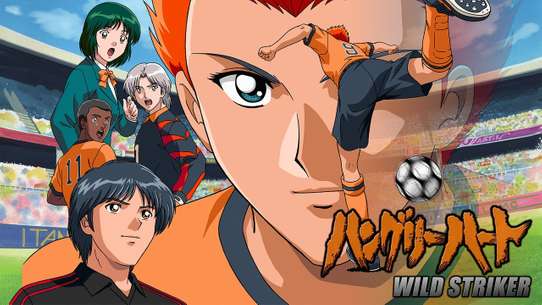 #11 - T-Twelve Goals!?
Season 1 - Episode 41 - Aired Jun 24, 2003
Now that Kyosuke is fully recovered, he joins once again to Akanegaoka. The regional tournament begins once again, and to prove that Kyosuke is fully recovered he, with the assist of his teammates, beats Tenjin, Fujikawa and Kokuryou in the firsts rounds of the tournament. Kyosuke ignores that his goal score could break the record of the tournament.
3 votes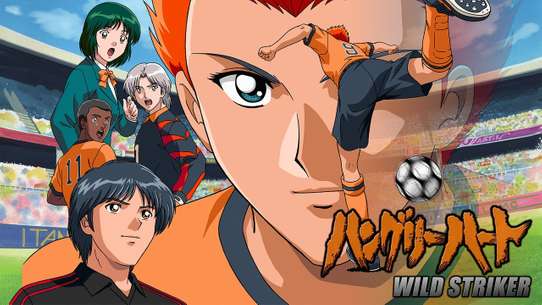 #12 - Come, Bring It!!
Season 1 - Episode 45 - Aired Jul 22, 2003
Kyosuke' s friends fight with a couple of guys that are planning to fight Kyosuke and hurt him.
3 votes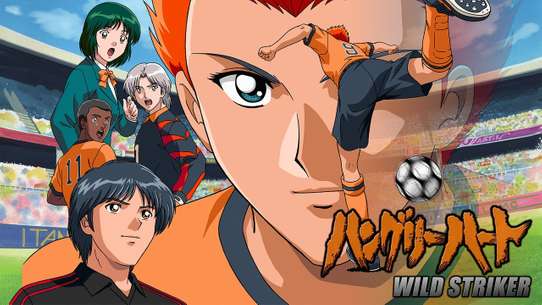 #13 - Can't you stay just a little while longer? Murakami!
Season 1 - Episode 49 - Aired Aug 19, 2003
After winning the game against Asahigaoka, Kyosuke set off to the hospital because his father had a heart attack. There in the hospital, Kyosuke' s father tells Kyosuke the true about his past and his real parents
3 votes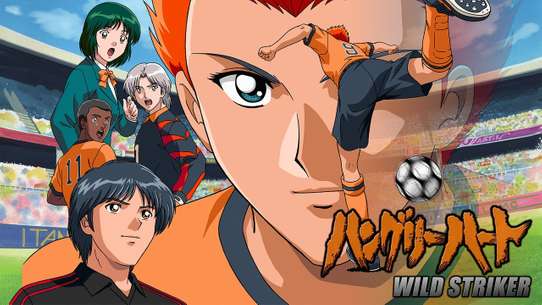 #14 - SPIRIT OF AKANEGAOKA!
Season 1 - Episode 51 - Aired Sep 3, 2003
The second time begins and Akanegaoka is determined to win the game. After beating the pressure, Akanegaoka plays with their spirit until the end. Can they win the game?
3 votes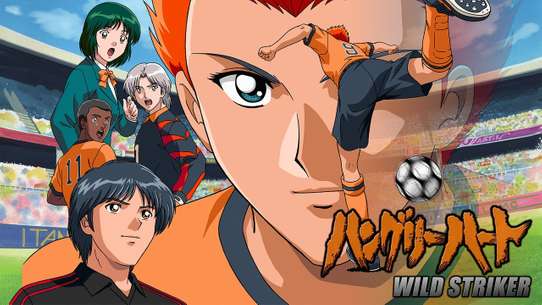 #15 - Running Away?
Season 1 - Episode 5 - Aired Oct 9, 2002
Kyosuke doens' t play very well as a defense this cause that Akanegaoka loses the game againts Kokuryou 3-1. Kyosuke doens' t like his position because he is a forward, he ignores the true intentions of the coach and he leaves the team.
4 votes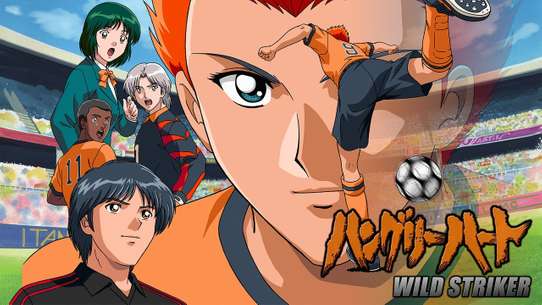 #16 - A Sore Loser!
Season 1 - Episode 21 - Aired Feb 5, 2003
Seisuke tells Dr. Kaori the story of Kyosuke and the reasons for Kyosuke to quit soccer. Meanwhile, Miki convices Kyosuke to confront his brother and watch him play in the friendly game between Japan and Auckland.
4 votes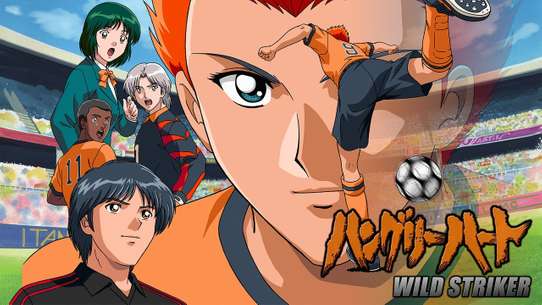 #17 - An Open-Air Bath?
Season 1 - Episode 23 - Aired Feb 19, 2003
Kyosuke, Esaka and the rest of the teammates of first year, are trying to scare all the girls of the female soccer team.
4 votes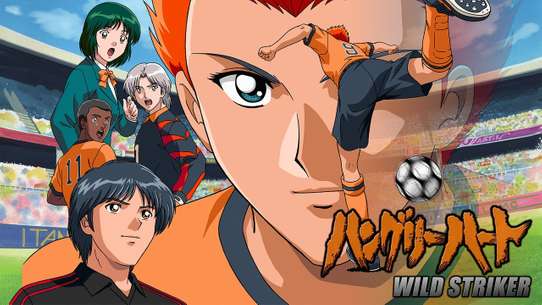 #18 - Why do you have to be a Forward?
Season 1 - Episode 6 - Aired Oct 16, 2002
Now that Kyosuke quits soccer again, he went with his friends again in the streets. He doens' t want to accept that he is running away from his brother and from the soccer. Meanwhile, Akanegaoka' female team is playing the first game in the interhigh tournament and they are playing against Himenokawa, a tough team. When Kyosuke watch the game, he decides to cheer them up in the game, but they lose the game 9-0. After that, Kyosuke decides to keep his promise to Miki and he decides to return to Akanegaoka.
4 votes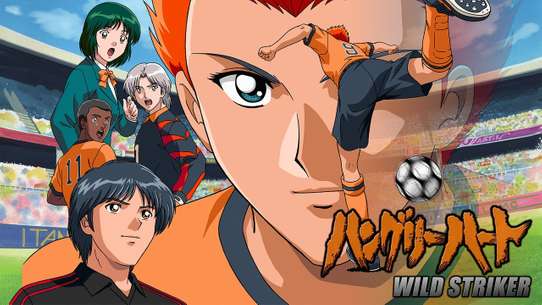 #19 - You're A Man! What are you Cowering About?
Season 1 - Episode 9 - Aired Nov 6, 2002
The interhigh tournament has finally begins and the first game of the 1st round is Akanegaoka Vs Johoku. Kyosuke has been chosen to play as forward, but during the game, Kyosuke is not playing well ans he is not in coordination with the other forward, Shimizu. This mistake causes that the other team scores tree goals. Then during the break, Kyosuke is chosen as the only forward in the game and he has to prove that he is not a coward. Can Kyosuke prove that he is worth to be a forward?
4 votes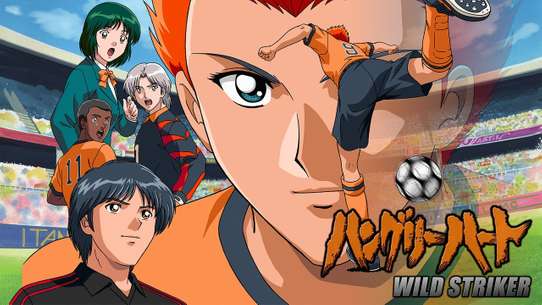 #20 - I can see it! I can clearly see it!
Season 1 - Episode 10 - Aired Nov 13, 2002
Kyosuke has read the minds of his opponents and he scores two goals in the game. This is the result of playing as a defense, in that way he could see the plays of the defense. But the other team is not gonna allow Kyosuke to keep scoring, so Kyosuke has to find a way to score and win the game.
4 votes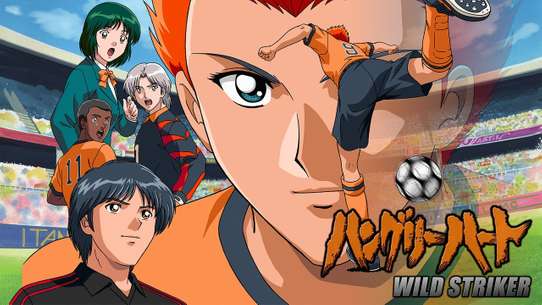 #21 - Don`t be taken by the posts!
Season 1 - Episode 12 - Aired Nov 27, 2002
Akanegaoka is losing the game 1-0 against Ryosei. Kyosuke is making mistakes one after another and everything is happen just like Furuki planned. But Sako comes with a new strategy that could change the things in the game, Kyosuke has to shoot from a long distance and try to score. Will this tactic worth? Can Akanegaoka win the game with this tactic?
4 votes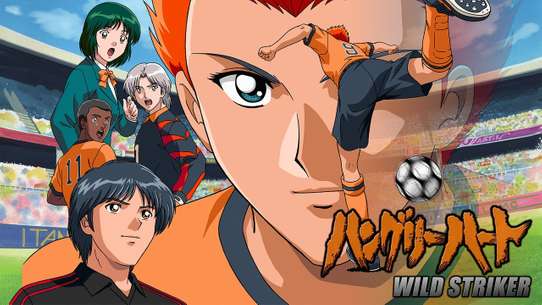 #22 - Hot-headed Mister!
Season 1 - Episode 13 - Aired Dec 4, 2002
Kyosuke meets the kid that he met in the street in the first episode, his name is Kenta and he is the brother of Miki' classmate, Kari. Kenta becomes the first fan of Kyosuke because of his ability to shoot. The next day, the 3rd round of the interhigh tournament begins. This game is between Aganekaoka and Yamanomori. Can Akanegaoka win the game and make it to the semifinals?
4 votes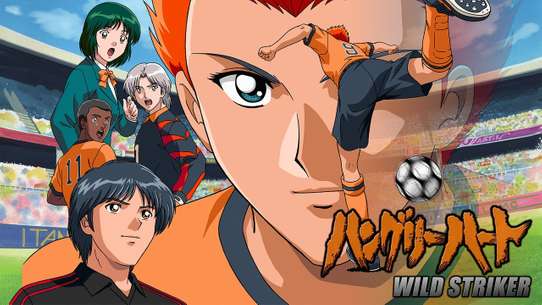 #23 - Everyone! Gather in the Locker Room!
Season 1 - Episode 14 - Aired Dec 11, 2002
During the first time of the game, Akanegaoka' tactics aren' t working because of the teamwork of Yamanomori and they are winning the game by two goals. Then, during the break, Murakami try to cheer them up and he tells them of a new strategy. Meanwhile, Mori is feeling bad because he likes the game style of Yamanomori and he has doubts about his confidence of the team. Now with a new strategy in mind, Will Akanegaoka change the score in the 2nd time?
4 votes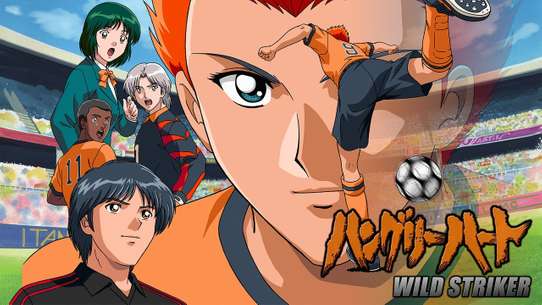 #24 - What is That Shot?
Season 1 - Episode 15 - Aired Dec 18, 2002
During the 2nd time, Akanegaoka' new strategy is working and they were able to tie the score. However during the game, Rodrigo' leg gets injured and he is trying to play the whole game even with his injury. At the end of the game, with the assist of Sakai, Kyosuke, and finally Rodrigo, Akanegaoka wins the game scoring one last goal. Now Akanegaoka will play against Kokuryou in the semifinals.
4 votes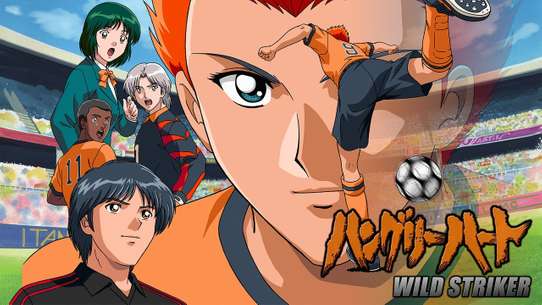 #25 - Something is Wrong With Rodrigo!
Season 1 - Episode 18 - Aired Jan 15, 2003
The game between Kokuryou and Akanegaoka continue. With the entrance of the Fujimori Brothers, Kaoru and Minoru Kokuryou' offensive is stronger now. Rodrigo is trying to face them but his injury is worst than before and he fail in the game. LAter in the lockers, everybody finds out about Rodrigo injury, but Rodrigo still wants to play and he asked Murakami to play 5 more minutes. Can Rodrigo finally work as a teamwork?
4 votes