The BEST Episodes of Hotel Del Luna
Every episode ever - ranked by fan votes!
Last Updated: Dec 23, 2020
Nestled deep in the heart of Seoul's thriving downtown sits a curious hotel, the like of which no one has ever seen before. Old beyond measure, the building has stood for millennia, an ever-present testament to the fact that things are not always what they seem. Running this hotel is Jang Man Wol, a greedy, suspicious soul who has spent the past thousand years acting as the establishment's CEO. Cursed for a sin she can no longer remember committing, Man Wol is doomed to spend all of the eternity running this odd establishment, catering to the needs of a most peculiar clientele. Her only hope of escape is to find someone who has committed a worse sin than her own but after a thousand years, she's beginning to lose hope. However, things take an interesting turn when Goo Chan Sung shows up. Once the youngest assistant manager ever to work at a multinational hotel corporation, Chan Sung finds himself forced to manage the Hotel del Luna because of a deal his father made with Man Wol years ago. A stickler for rules and regulations, he's a perfectionist to the extreme but that may be exactly what this odd establishment and its cursed CEO needs.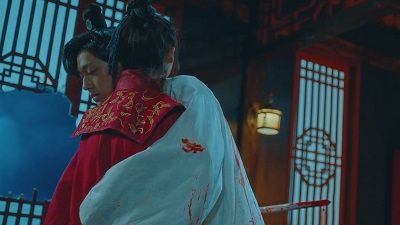 #1 - Seo Hee's Resentment
Season 1 - Episode 13 - Aired Aug 24, 2019
The flowers in the hotel start withering. The staff of the hotel wonders if it's time to prepare to leave for the after life. Meanwhile, Seo Hee recognizes a new male guest. She realizes that it is a chance to resolve her deep sorrow and resentment before going to the after life. Also, Seo Ji Won, who has become a vengeful spirit, begins to harass Chan Seong's acquaintances.
55 votes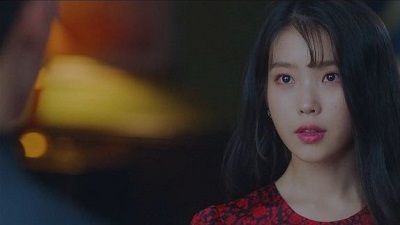 #2 - Man Weol's Choice
Season 1 - Episode 14 - Aired Aug 25, 2019
Man Weol is obsessed with the thought that Chung Myung might have been reincarnated as Chan Seong. She finally faces a choice for Chan Seong. Meanwhile, Chan Seong and the Grim Reaper find where Seol Ji Won is. When they arrive at the place, they meet Man Weol. Chan Seong is curious about what Man Weol is up to.
49 votes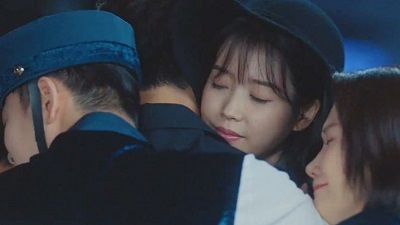 #3 - Chan Seong's Time Travel
Season 1 - Episode 15 - Aired Aug 31, 2019
While crossing the bridge to the afterlife, Man Weol starts to forget her memories piece by piece. Will Man Weol come back to Chan Seong? Meanwhile, Chan Seong travels back in time and gets to meet Man Weol in the Joseon Dynasty. He has to find a flower there and return to present day. Will he return or will he choose to stay behind and be at the side of the woman he loves?
57 votes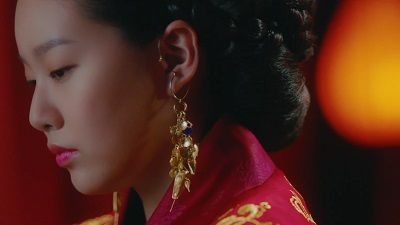 #4 - Rival in Love
Season 1 - Episode 7 - Aired Aug 3, 2019
The evil spirit that has escaped from Room 13 continues to harm men. The spirit gets closer to the one that she's after. Chan Seong decides to become the bait himself to catch the spirit. Meanwhile, Man Weol runs into Mi Ra who had an ill-fated relationship with Man Weol in their previous life.
46 votes
#5 - Time to Say Goodbye
Season 1 - Episode 16 - Aired Sep 1, 2019
The staffers at the hotel prepare to leave for the afterlife one by one. Man Weol sees them off herself and realizes that there isn't much time left for her. She also prepares to leave. Meanwhile, Mr. Kim decides to leave for the afterlife before he gets humiliated by the book that the dead author wrote. Man Weol and Chan Seong come up with an idea of clearing Mr. Kim's name.
49 votes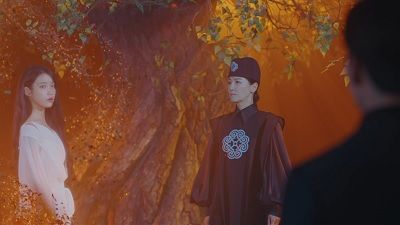 #6 - Where Are You, Man Weol?
Season 1 - Episode 9 - Aired Aug 10, 2019
Hotel Del Luna disappears over night. Chan Seong begins to trace Man Weol. The hotel staffers are having difficulty in dealing with all the work without Chan Seong. Meanwhile, Hyun Joong and Yu Na meet a group of spirits in the mountains on their way to the new hotel.
48 votes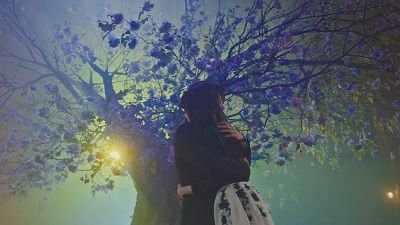 #7 - Chairman Wang's Offer
Season 1 - Episode 10 - Aired Aug 11, 2019
Man Weol realizes that Yeon Woo has reincarnate as a man named Yeong Su and is now a detective in this world. Mi Ra runs into Yeong Su on the street. Meanwhile, Chairman Wang says that he would like to arrange a date between his granddaughter and Chan Seong. Will Chan Seong accept the offer?
48 votes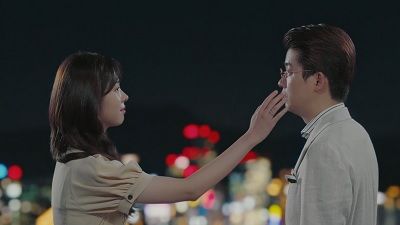 #8 - Lunar Eclipse
Season 1 - Episode 11 - Aired Aug 17, 2019
Man Weol and Chan Seong start to date without telling anyone in the hotel. A lunar eclipse occurs in 39 years, and humans get to see the presence of Hotel Del Luna. To greet special guests visiting on the day of the lunar eclipse, Chan Seong opens the door of Room 404. Meanwhile, Seol Ji Won, the serial killer, looks for Yu Na.
47 votes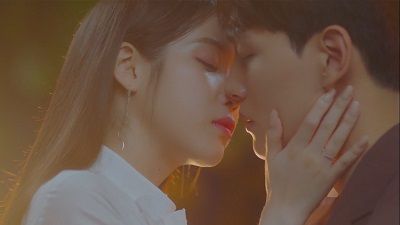 #9 - Ill-fated Relationship
Season 1 - Episode 12 - Aired Aug 18, 2019
Chan Seong is attacked by the serial killer, Seol Ji Won. Man Weol keeps calling Chan Seong, but he won't answer. Man Weol thinks that something bad has happened to him. Then, Yu Na tells that she has seen an ambulance take a man to the hospital. Everyone at the hotel starts to worry about Chan Seong.
50 votes
#10 - Man Weol and Princess Song Hwa
Season 1 - Episode 8 - Aired Aug 4, 2019
Chan Seong finds out why Man Weol is tied down to Hotel Del Luna. In dreams, he happens to see what happened between Man Weol and Princess Song Hwa in the past. Meanwhile, Man Weol invites Mi Ra to Hotel Del Luna and plans to torment her.
52 votes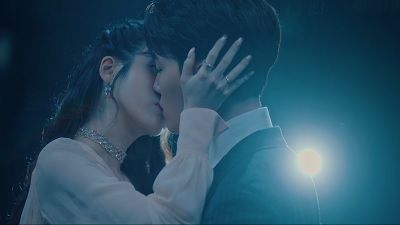 #11 - Room 13
Season 1 - Episode 4 - Aired Jul 21, 2019
Man Weol tells Chan Seong to take good care of her. As Man Weol opens her heart to Chan Seong, new leaves start to sprout from the Moon Tree. Such a change agitates Man Weol and the staff of the hotel. They start to think everything has begun to change after Chan Seong joined the hotel. Meanwhile, the door to Room 13 is finally opened.
49 votes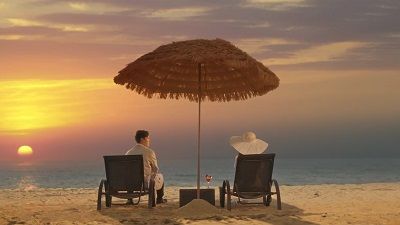 #12 - Chan Seong's Ex-girlfriend
Season 1 - Episode 6 - Aired Jul 28, 2019
Man Weol plans to go out for a meal with Chan Seong. However, she hears from Sanchez that Mi Ra, Chan Seong's ex-girlfriend, has shown up. Man Weol starts to feel jealous. Meanwhile, the spirit of a king of Joseon Dynasty checks in to Hotel Del Luna. All the staff members do their best to make sure that he has a comfortable stay.
42 votes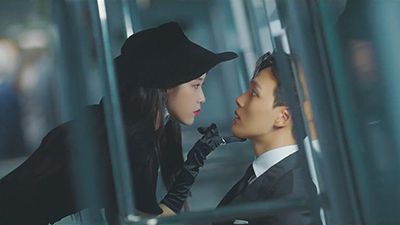 #13 - Welcome to Hotel Del Luna
Season 1 - Episode 1 - Aired Jul 13, 2019
On a day when the full moon has risen, Hotel Del Luna resumes its business. Two guests visit the hotel. One is a female dead soul who used to be a policewoman, but ended up being drowned. The other one is a man who isn't technically dead yet, but somehow ended up being lost after running away from the police.
78 votes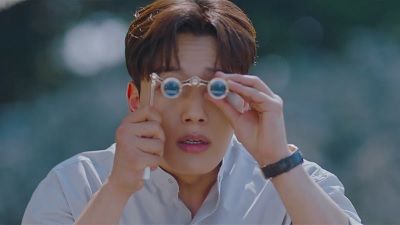 #14 - Dead Bride's Wish
Season 1 - Episode 5 - Aired Jul 27, 2019
A dead bride's spirit comes to visit Hotel Del Luna. Chan Seong kindly shows the guest in. Seeing him taking good care of the female guest makes Man Weol jealous and upset. Meanwhile, a red pocket is found at a park. Any man who picks up the red pocket has to get married to the bride's spirit.
49 votes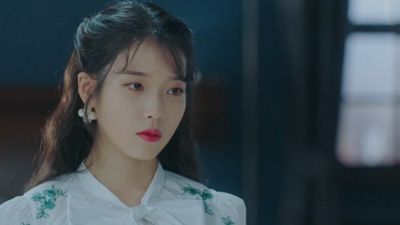 #15 - Catch a Tiger
Season 1 - Episode 2 - Aired Jul 14, 2019
Chan Seong keeps seeing the dead souls. He comes to visit Man Weol and tells her to make him not to see the ghosts anymore. However, he's given a mission to complete, and that is to catch a tiger. Meanwhile, Manager No, the only human in Hotel Del Luna, retires from his position.
62 votes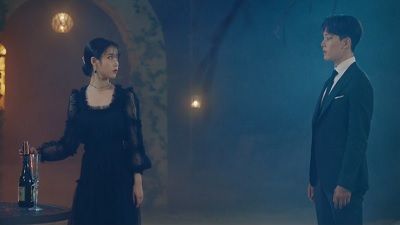 #16 - In a Dream
Season 1 - Episode 3 - Aired Jul 20, 2019
Chan Seong sees a woman in his dream, and the woman looks like Man Weol. Chan Seong wants to know about the history of Hotel Del Luna and Man Weol's past, but the staff at the hotel wouldn't tell him. Meanwhile, a dead soul that committed suicide by leaping from the overpass shows up in front of Chan Seong.
58 votes