The BEST Episodes of Hollands Hoop
Every episode ever - ranked by fan votes!
Last Updated: Sep 16, 2021
When forensic psychiatrist Fokke Augustine inherited a farm from his father, he's at home with a burnout. He decides to move to the Groningen countryside with his family. The farm appears to be a marijuana empire and is part of a criminal network. The ethical sense of Fokke is crumbling, especially when he is successful with doubtful activities.
Watch Now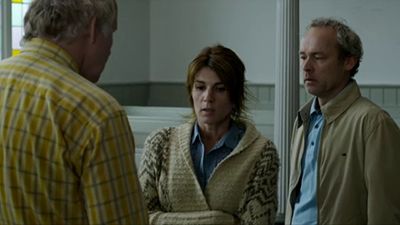 #1 - My Wife, My Land
Season 1 - Episode 3 - Aired Oct 11, 2014
Fokke and Machteld seem to have found each other again. Now he only has to act 'normal'. But what is 'normal' when you have two madmen on your land and a third is approaching? Fokke is no longer the only man in the house and as if that is not enough, a woman is also added.
41 votes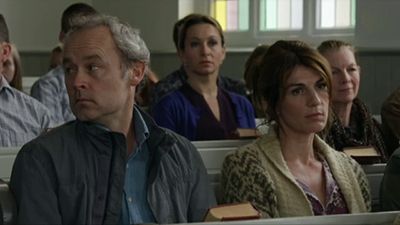 #2 - Vladimir Putin
Season 1 - Episode 5 - Aired Oct 25, 2014
Fokke's lost money and Machteld's juicy find increase the distrust within the family. Machteld is attracting more to Anna now that she no longer trusts Fokke; this to the great pleasure of the alderman. Pepijn finds out that his rippers are in the area, looking for more. He hides this from his father and calls in the help of the unpredictable Bert, with all its consequences. Dimitri finally gets what he wants.
40 votes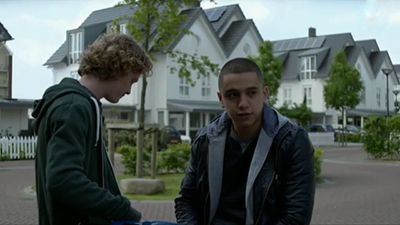 #3 - Dutch Passion
Season 1 - Episode 4 - Aired Oct 18, 2014
The harvest must be packed and collected. Fokke cannot use busybodies and must get rid of Machteld and the kids from Hollands Hoop. Pepijn sees his chance to show that he doesn't need his father to do business. Fokke shows his dark business partners for the first time what he is capable of and creates respect.
41 votes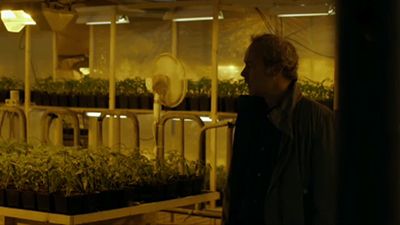 #4 - Among the Green Sods
Season 1 - Episode 7 - Aired Nov 8, 2014
Pepijn has come up with a solution, but it is not without risk. Fokke has a safer plan and is implementing it successfully. The discord that he manages to create between Sasha and Matthias is accelerating everything, but presents a new, more deadly danger. Dimitri feels betrayed by Fokke and wants to perform a drastic act.
40 votes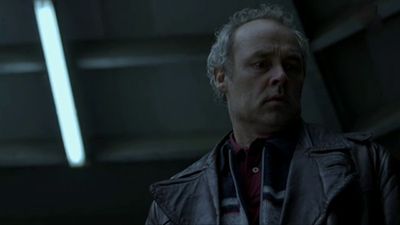 #5 - Sea of Green
Season 1 - Episode 8 - Aired Nov 15, 2014
Tensions in the Groningen countryside are running high. Fokke makes every effort to find his son Pepijn, but he must first visit Matthias, who is now at his most dangerous. In the meantime he tries to appease his wife Machteld, who starts to make the connections. Pepijn makes an adult decision that can sometimes make the difference between life and death.
40 votes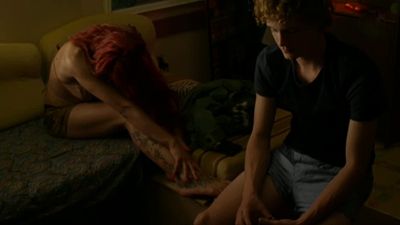 #6 - Wuthering Wicks
Season 1 - Episode 6 - Aired Nov 1, 2014
Fokke becomes increasingly entangled in the web of his own lies and sees only one way out: telling the truth. But what truth does he tell to whom? Pepijn gets heavily under the influence of Bert, until he gets to see his other side; a new insight as a result. Machteld has completely had it with Fokke's lies and tries to catch him red-handed with Anna. Fokke, Machteld and Pepijn come to the same conclusion.
40 votes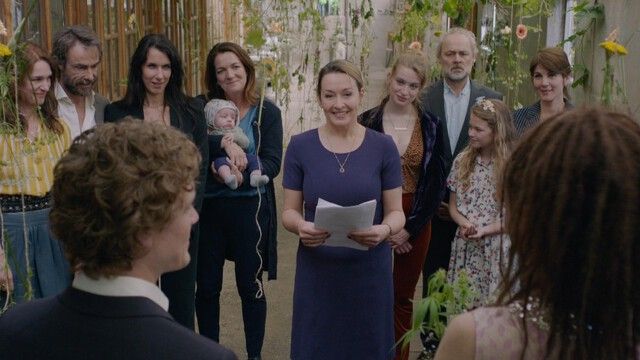 #7 - The Butcher of Hensema
Season 3 - Episode 8 - Aired Mar 29, 2020
The family is back to square one and even threatens to fall apart. Nothing and no one is the same and that is not necessarily a bad thing. After all, if you stand with your back against the wall, you can at least still push yourself off. It is time to take stock and pay. With old habits, the past and a common enemy. Heads should roll, but with so much venom: who still keeps his head?
13 votes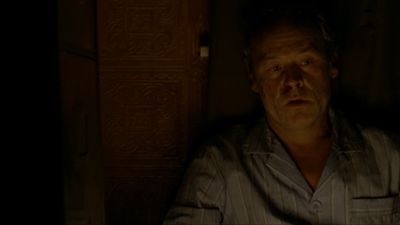 #8 - The Green Grass Grows All Around
Season 1 - Episode 2 - Aired Oct 4, 2014
Hollands Hoop receives uninvited guests. A fatal accident immediately puts Fokke and Pepijn in danger. Fokke is faced with an almost impossible choice and is experiencing for the first time what it is like to negotiate with the highest level of commitment. Machteld doubts whether she should return to Hollands Hoop, but Lara gives her the last push she needs.
41 votes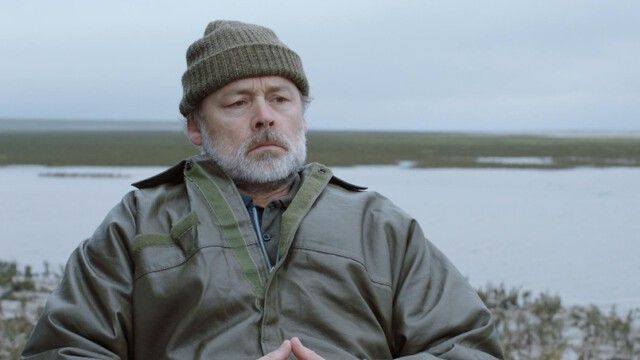 #9 - Weed Is Greed
Season 3 - Episode 7 - Aired Mar 22, 2020
Rinus disrupts more than is good for him and Fokke lets him know that too; after all, only one can be in charge. But pride also has a downside. Although Fokke is in charge again, it is lonely at the top. He threatens to alienate everyone. If he wants to maintain his position within the family and the community, he will have to celebrate. It will be a day to remember.
11 votes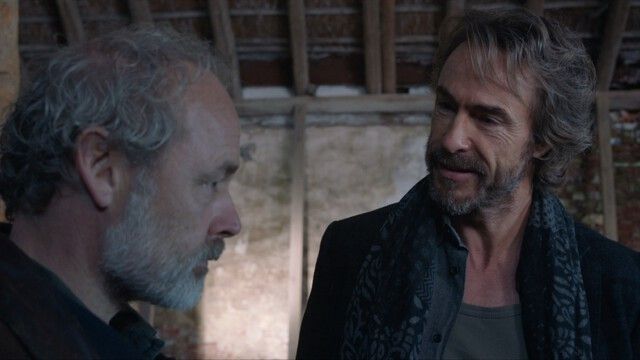 #10 - The Earth Gives
Season 3 - Episode 2 - Aired Feb 16, 2020
Fokke tries to regain control of the company by burying its problems, but is overtaken by the past. Machteld has its own ways to clean up loose ends and goes beyond a border. Great news causes a landslide within the family and puts everything in a different light.
14 votes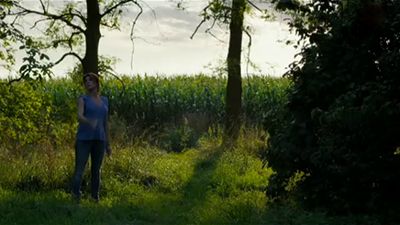 #11 - There Is a House in Holland
Season 1 - Episode 1 - Aired Sep 27, 2014
Forensic psychiatrist Fokke Augustinus threatens to lose it all, his job, his marriage and his family. When his father with whom he no longer has contact dies, he is the one who inherits Hollands Hoop. He sees a new chance for a restart of the Augustine family in distant Groningen. The discovery of a huge weed field on land is accelerating everything.
44 votes
#12 - What Has to Be Done Has to Be Done
Season 2 - Episode 5 - Aired Dec 2, 2017
Just when Fokke thinks it can't get any worse, he comes to a shocking discovery. Machteld goes far to restore friendship with Liesbeth. Pepijn closes his eyes to Thalia's imperfections and is carried away in a new adventure. Lara is preparing for her big night but gets disturbed.
15 votes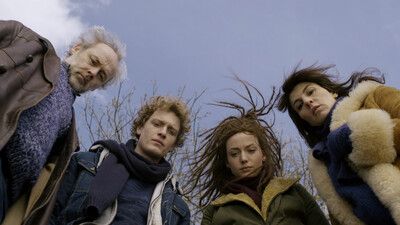 #13 - Killer Couple
Season 2 - Episode 8 - Aired Dec 23, 2017
Fokke looks with sadness at what his influence is on Machteld. They compete about how to proceed and each choose their own path. Their methods may differ but their purpose is the same; as long as they don't bother each other ... Talia brings a risky solution. Lara finds out that only one person is not lying to her and draws her own plan with potentially fatal consequences.
12 votes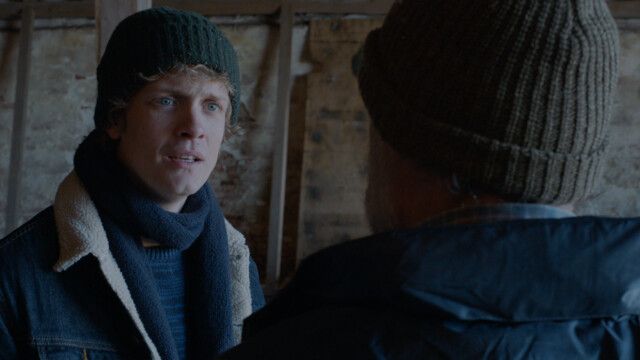 #14 - Dying Breath
Season 3 - Episode 3 - Aired Feb 23, 2020
The east wind brings cold air, but that is not the only problem. A sinkhole with a mass grave on your land is also not a piss, but it helps if you want to capitalize on your deadly reputation. That is exactly what Fokke needs to regain the motivation of his men. There is something ominous in the air.
12 votes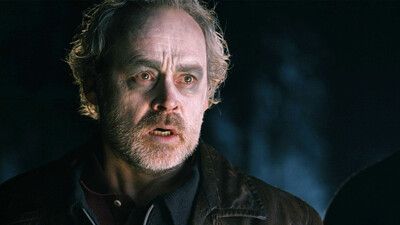 #15 - Horsepower
Season 2 - Episode 1 - Aired Nov 4, 2017
Fokke has it all under control again. He only needs to set a good example himself: act normal. Don't stand out. Now only tempt Machteld to come back to Hollands Hoop.
17 votes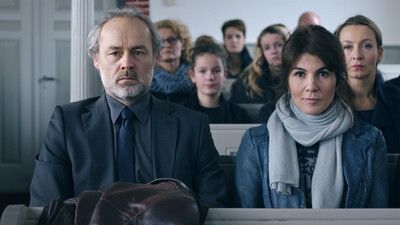 #16 - Behind Every Strong Man
Season 2 - Episode 2 - Aired Nov 11, 2017
Fokke sends mixed signals after his flaming, but deadly performance. For one he is a hero but for the other the villain. For Sasha, he is neither; he demands leadership from him. Machteld sees Fokke struggling and finally makes a decision. Pepijn peddles with his seed, with varying success.
15 votes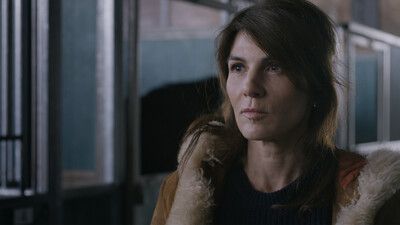 #17 - Hero Pose
Season 2 - Episode 7 - Aired Dec 16, 2017
When Fokke wakes up, his whole world is turned upside down. Machteld has difficulty dealing with the betrayal and takes Uwe into confidence. He comes with a proven religious recipe that she can use. Pepijn loses everything and returns to Hollands Hoop on Christmas Eve. The family is complete again. Lara observes her family and draws the only correct conclusion.
11 votes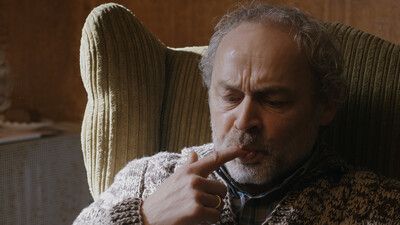 #18 - Border Case
Season 2 - Episode 6 - Aired Dec 9, 2017
For Fokke, the loss is the proverbial drop and the madness prevails. Sasha's intervention heralds a new status quo. Pepijn finally dares to trust Talia. He takes her to Hollands Hoop and finds a big chaos there. Lara suspects that something is wrong with her family.
14 votes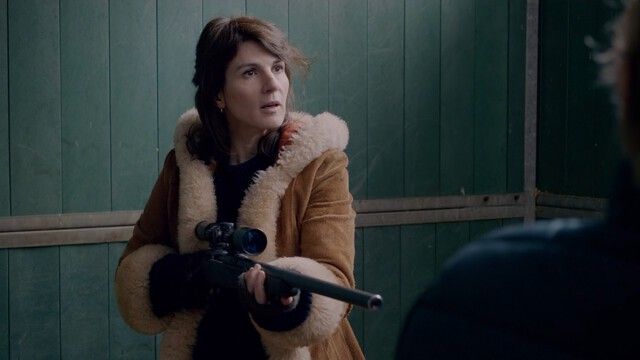 #19 - Picking Up the Pieces
Season 3 - Episode 1 - Aired Feb 9, 2020
Fokke tries to keep things together but has to pick up the pieces. Lara's underground action gets a deadly sequel with far-reaching consequences for the entire family. Machteld also faces a deadly dilemma and teaches that grace is an elastic concept. Talia gets a story but gets more than what she asked for.
15 votes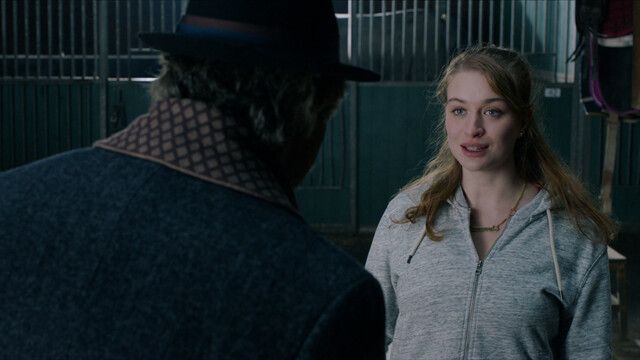 #20 - Fok
Season 3 - Episode 4 - Aired Mar 1, 2020
Fokke sees his grip on the company increase, but a blind spot is fatal to him. He may have everyone back together; it is precisely family ties that tear up the family. Lara goes to battle with her demons and does not allow herself to be sacrificed. At Hollands Hoop, insanity becomes the new normal when a new resident is added.
13 votes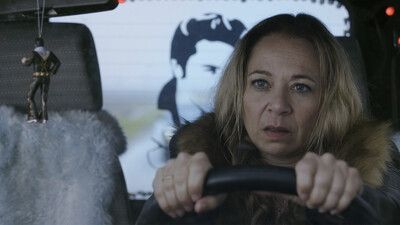 #21 - Your Fault, My Fault
Season 2 - Episode 3 - Aired Nov 18, 2017
Fokke puts pressure on farmers to satisfy Sasha, with an unintended side effect. In addition, feelings of guilt about his involvement in Matthias' death seem to influence his judgment. Machteld takes care of Liesbeth, who is still struggling with the death of her husband. Pepijns seed provides a nice surprise.
15 votes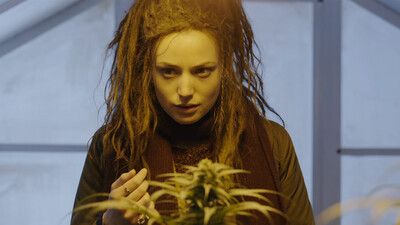 #22 - Partner & Crime
Season 2 - Episode 4 - Aired Nov 25, 2017
Fokke's paranoia takes worrying forms. He wants to take measures but Machteld and Pepijn think he sees ghosts. Liesbeth confronts Machteld and questions their friendship. Pepijn is impressed by Thalia and not just by her story.
15 votes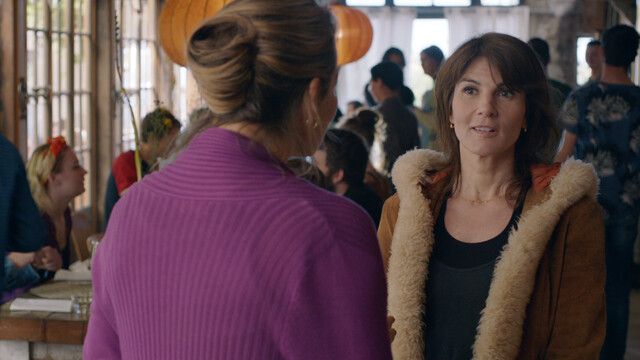 #23 - Purple Haze
Season 3 - Episode 6 - Aired Mar 15, 2020
With Liesbeth's recovery her influence within the Augustine family also grows, and that is not necessarily bad. Rinus also has his influence on the family and that is not necessarily good.
13 votes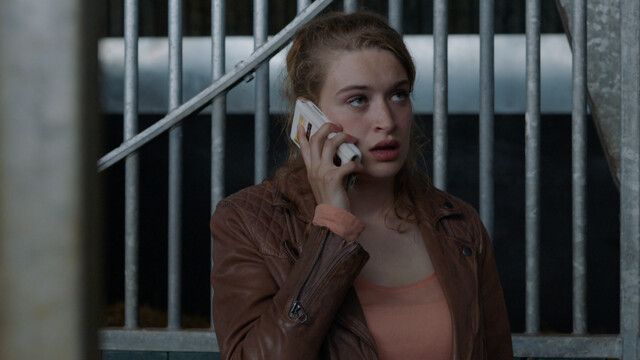 #24 - Weed World
Season 3 - Episode 5 - Aired Mar 8, 2020
Progress takes the family farther from home. A new world presents itself with new problems. Also for Fokke who, with the help of Pepijn, is busy tapping into new markets. Machteld is also looking for growth and finds satisfaction with Rinus and the women. An unhealthy phenomenon develops between Machteld and Lara.
13 votes